Click here to listen to a reading of this blog:
Exciting news, my book is finally here! New to learning about your thyroid health? Learn why it's important to be your own health advocate in my book now.
Available on Amazon
I have been on Levothyroxine for almost 6 months, and after developing more and more symptoms and feeling no better, I am making the switch to NDT. I sourced Thyroid-S myself (a brand of NDT), and am going to start it tomorrow, since it arrived today. I include some photos of what it looks like below.
Now, let me start by saying that I would always suggest working with a doctor where possible to change thyroid medication as self-sourcing can be risky and dangerous. Finding a doctor who will prescribe it for you and work with you is the best outcome. My doctor supports my choice to take it and works with me, but can not prescribe it.
About starting it – I have mixed feelings. I am nervous but excited. I have read so much positive stuff about natural desiccated thyroid on Facebook thyroid support groups, Stop The Thyroid Madness etc. but some people around me have made me worry. Of course, there's that feeling of not knowing exactly what you're taking, when it's not been administered by a doctor, but at the same time, I have read thousands and thousands of patient experiences online and in books, about taking NDT and having it change their lives.
I am going to follow STTM guidelines. Tomorrow, I will take 1 grain (a tablet) of NDT, split in half. Half in the morning, an hour before I properly rise, and the other half in the afternoon, around lunch time. I'll keep clear of any food for about an hour either side of each dose, and we'll see how I get on.
I've read from STTM that I can increase from 1 grain to 1.5 in 10-14 days time, and then increase to 2 in another 10-14 days, depending on my symptoms, so I'm going to go by that. All of this info is on the Stop The Thyroid Madness website.
Before starting Levothyroxine, my symptoms were:
Tiredness, fatigue, muscle aches and pains, brain fog, confusion, long recovery period, brittle hair and nails, sensitivity to cold (cold hands and feet), poor appetite, inability to lose weight,  slow in movement, thoughts and speech, hoarse voice, thinned eyebrows, constipation, acid reflux, hormonal migraines, anxiety, dry and tight skin and heavy periods.
Since starting Levothyroxine, NONE of the above have gone or gotten better, but I also gained these symptoms (that I can remember, I'm sure there's more!): 
Joint Stiffness and pain, hot flushes, depression, numbness in limbs, weight gain (two stone in under six months), very emotional all the time, wind, constantly itchy and sore scalp and worsening fatigue.
I'll keep you updated. Wish me luck!
You can click on the hyperlinks in the above post to learn more and see references to information given.
---
Written by Rachel, The Invisible Hypothyroidism
Social
Community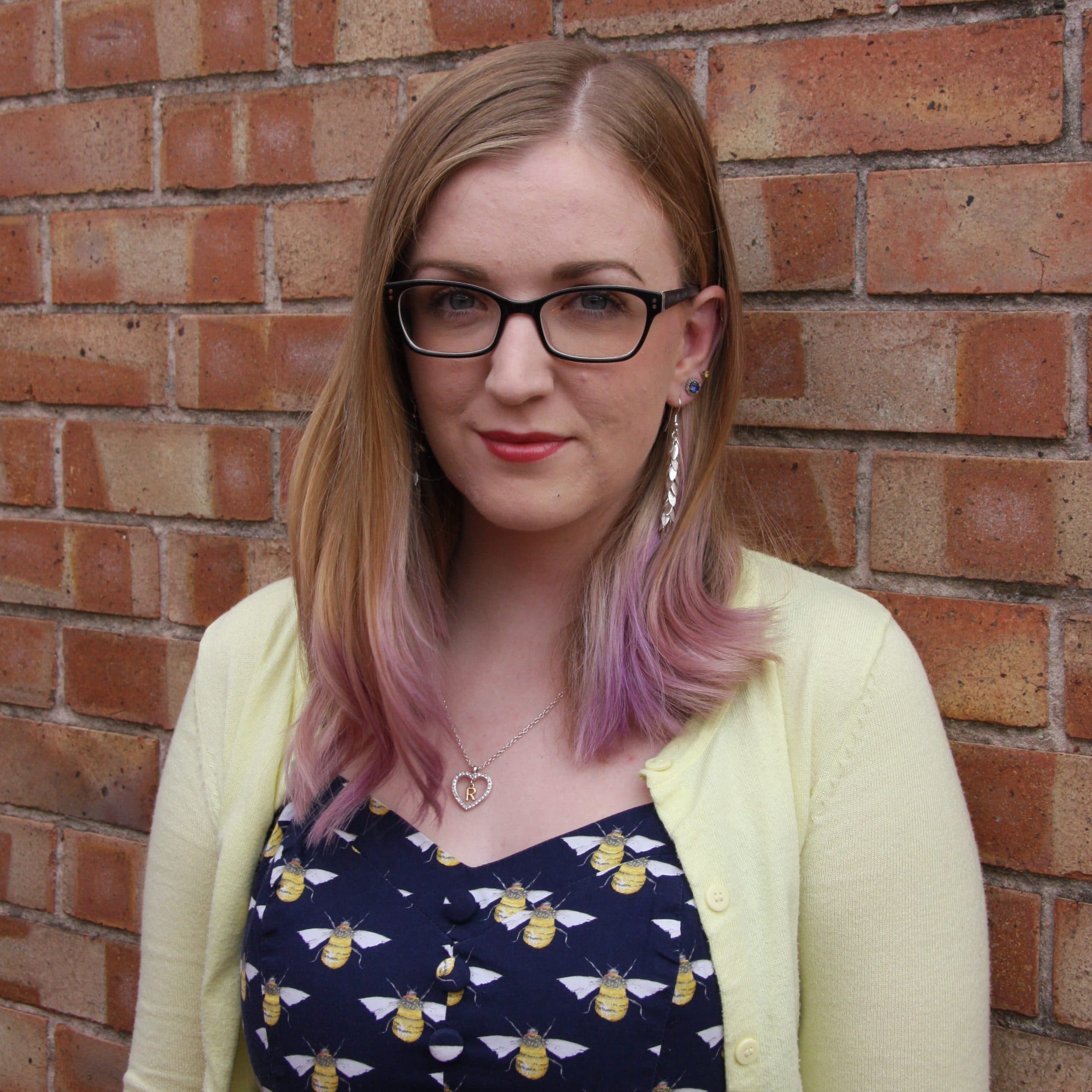 Rachel Hill is a highly ranked and award-winning thyroid patient advocate, writer, blogger, speaker and author. Appearing on podcasts, in interviews and writing for others, she has worked with The National Academy of Hypothyroidism, The BBC, The Mighty, Yahoo, MSN and ThyroidChange to name just a few. She is well-recognised as a useful contributor to the thyroid community and wrote the foreword to both Emily Kyle's The 30-Minute Thyroid Cookbook and Zana Carver's The End of Chronic Fatigue. She is currently writing her next book You, Me and Hypothyroidism. She received Six 2018 WEGO Health Award Nominations.