Welcome! I created The Invisible Hypothyroidism, an award-winning thyroid patient advocacy blog, as a means for me to record my personal journey of living with hypothyroidism and Hashimoto's, but also to help others by advocating for better thyroid disease diagnosis, treatment and awareness. 
I have one simple message:
"Be Your Own Thyroid Advocate."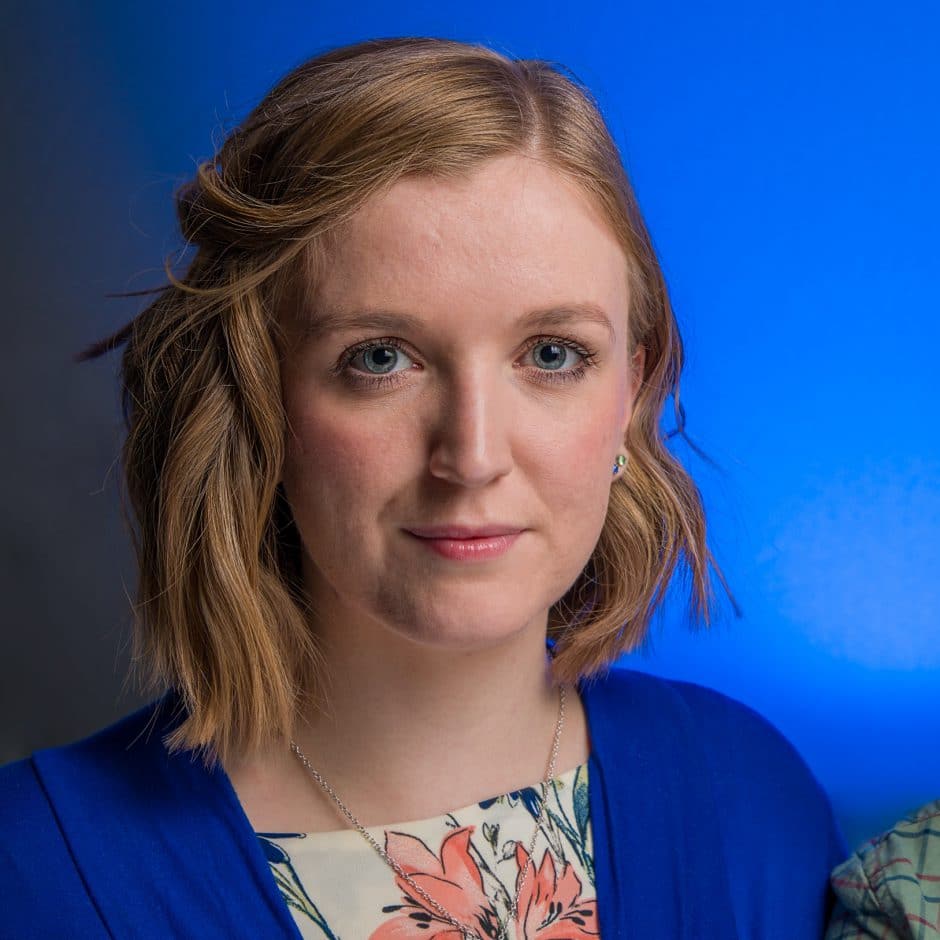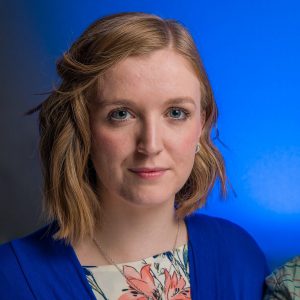 "If you are looking for friendly, down-to-earth, commentary and information on thyroid conditions, The Invisible Hypothyroidism is the place to go." – The National Academy of Hypothyroidism.
"One of The 2018 Top 10 Patient Leader Blogs" – WEGO Health.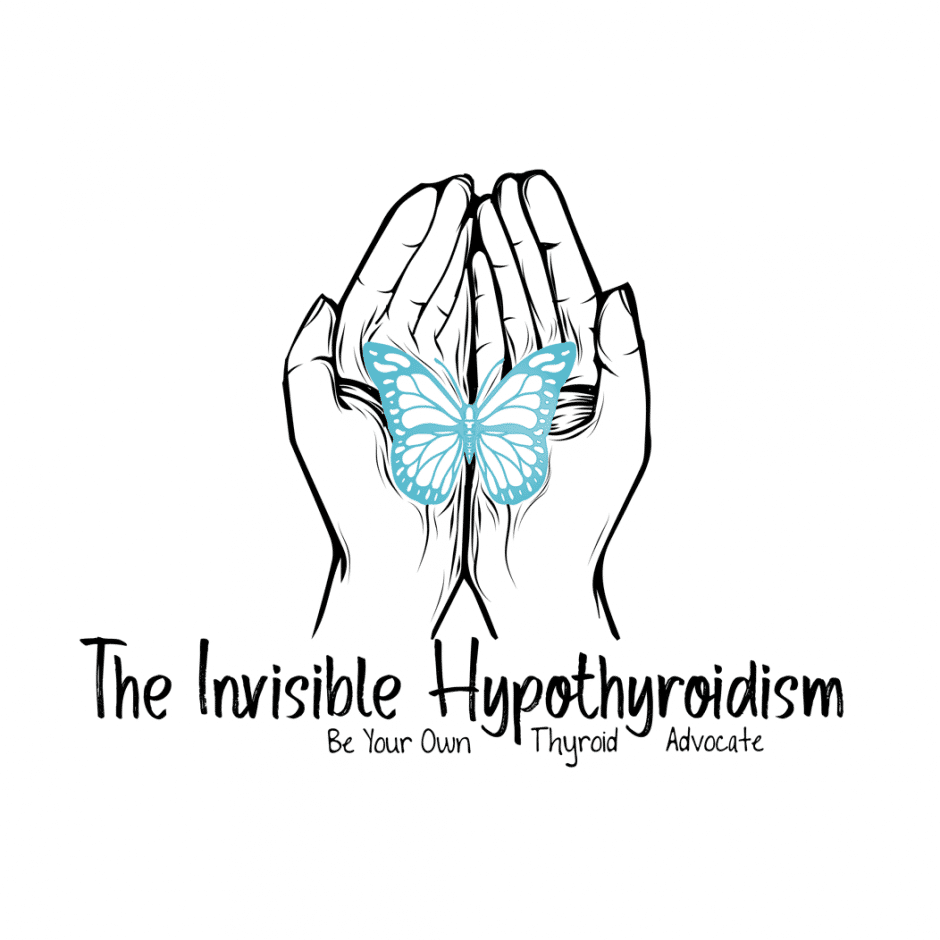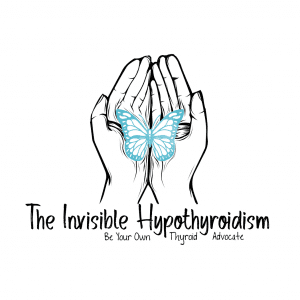 The Stats
The World Health Organization estimates that 750 million people in the world have some form of thyroid disease
Including at least 1 in 20 people in the UK and more than 12 percent of the U.S. population
Although as many as 60% are undiagnosed 
And of those diagnosed, a lot are not optimally treated and still struggle daily
My Philosophy
I believe in each patient getting the right treatment for them, as there is no 'one size fits all' approach to hypothyroidism. This is why I write with the aim of encouraging each thyroid patient to embrace advocating for their own health.
 It frustrates me to see so many thyroid patients still struggling daily when we deserve to be in good health and it can be achieved.
I am passionate about helping those with hypothyroidism and giving them a voice.
In my own experience, living well and thriving with hypothyroidism and Hashimoto's has been like piecing together a big jigsaw puzzle. There have been many pieces and each thyroid patient can have a unique combination of pieces. So my work, articles, books, courses etc. all bring together the various jigsaw puzzle pieces for other thyroid patients to use in their own journey.
What I Do
To see the list of resources I have created to help thyroid patients over the years, please click here. 
Writer and Blogger
I write blogs about my personal experiences – the ups and downs – of living with thyroid disease, it's linked conditions and my mental health experiences. I also produce informative articles based on studies and research, to educate and empower fellow thyroid patients. You can also find my reviews of thyroid books, gluten-free recipes and more on my website.
I am a regular content contributor for The Mighty and ThyroidChange, writing for many other websites as well, to spread awareness of what we go through with thyroid disease.
I have a bi-weekly newsletter which is sent out to thousands of subscribers once every two weeks, showcasing thyroid news, latest reads, updates and more.
I am very active with raising thyroid awareness across social media, with thousands of thyroid patients following me on Facebook, Instagram, Twitter and Pinterest.
Bestselling Author
My first book Be Your Own Thyroid Advocate: When You're Sick and Tired of Being Sick and Tired* is an Amazon Top 10 Bestseller and #1 New Release, released in 2018.
My second book You, Me and Hypothyroidism: When Someone You Love Has Hypothyroidism* was released in September 2019 and is also an Amazon Top 10 Bestseller and #1 New Release.
I wrote the foreword for both Emily Kyle's The 30-Minute Thyroid Cookbook* and Zana Carver's The End of Chronic Fatigue*.
Co-founder of Thoughtful Thyroid Courses
In 2019 I co-created and launched Thoughtful Thyroid, an online platform for courses designed especially for thyroid patients!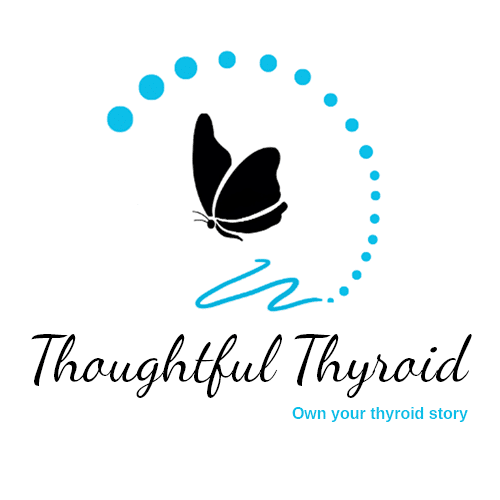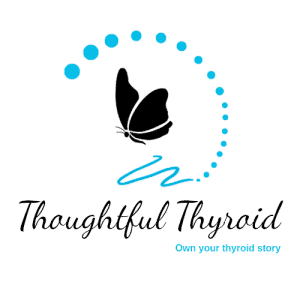 Interviews and Speaking
I have been interviewed multiple times, including by the BBC on several occasions regarding Hashimoto's and hypothyroidism, and I've been interviewed on several podcasts about my thyroid advocacy work and the issues thyroid patients face.
Awards and Recognition
The National Academy of Hypothyroidism awarded me with 'One Of The Top Thyroid Blogs You Need to Read' and listed me as one of their favourite thyroid advocates.
I have also been awarded 3rd Place and 9th Place in the Top Hypothyroidism Websites List and Top Thyroid Websites List, respectively.
I recently received eight 2019 WEGO Health Award Nominations.
See my full list of awards and achievements here. 
***
So I really do work in many ways to raise awareness and advocate for thyroid patients! If it can help others to get better and thrive with hypothyroidism, I'm there.
Check out all the good stuff The Invisible Hypothyroidism gets involved in here.
How To Stay in Touch
– Give my Facebook page a 'like'
– Follow me on Instagram, Twitter and Pinterest
– Sign up to my FREE newsletter (published once every two weeks)
– See my contact page here
---
How To Find What You're Looking For
If you're looking for a specific post or topic, then use the search bar to search using key words. You can also browse categories or articles by using the menu along the top of the page to locate specific topics and series. Check out the drop down menus too!
Quick Links:
My Thyroid Patient Book*
How I Can Help You
Online Courses for Thyroid Patients
Links for Newbies
All Articles
Articles For Those Supporting a Thyroid Patient
My Book for Those Supporting a Thyroid Patient*
Books To Help You
Sign Up to My FREE Thyroid Patient Newsletter
FAQ's
---
We've got lots to learn, myself included! The topic of thyroid disease and all its related topics is so very vast. But together we've got this. 
 Rachel, The Invisible Hypothyroidism
This page may contain affiliate links (marked with*), to find out more information, please read my disclosure statement.