Click here to listen to a reading of this blog:
Hashimoto's thyroiditis, more often referred to as just Hashimoto's, is an autoimmune disease and considered to be the most common cause of Hypothyroidism (at around 90% of us), yet thyroid antibodies are often not tested by doctors, who refuse to acknowledge it's importance. [1] 
However, discovering that I had Hashimoto's with antibodies so high that the number they gave me was 'more than 1300', and bringing those numbers back down in to normal ranges, has made a significant improvement in my health.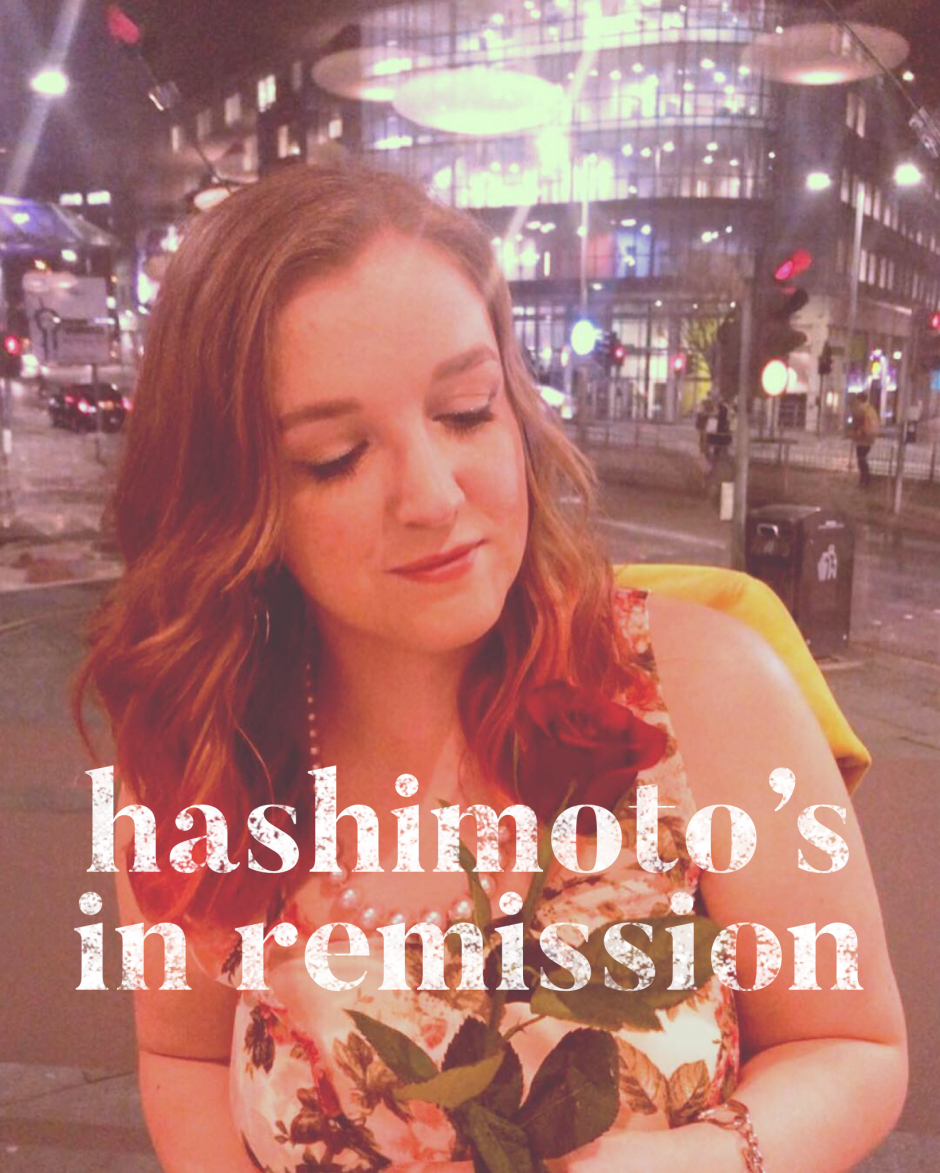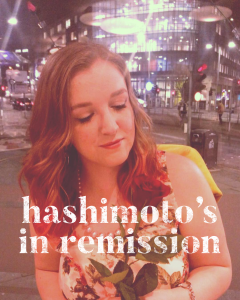 When I revealed to you all that my Hashimoto's was in remission for the first time ever in February 2019, I unsurprisingly received a huge amount of messages asking me how I did it. And although each person's thyroid journey is unique and what interventions or changes may help each thyroid patient can differ, I agreed to write a blog about what exactly helped me get my Hashimoto's in to remission and antibodies lowered.
But To Start: What Does Being in Remission Mean?
Simply, the word 'remission' refers to a reduction of the severity of a disease.
When it comes to Hashimoto's, remission is characterised by the thyroid antibodies TpoAb and TgAb (Thyroid Peroxidase and Thyroglobulin) either being at zero or within normal ranges. And this typically means that the Hashimoto's is more well controlled and managed, as the attack and destruction of the thyroid gland is either halted or slowed down.
Essentially, the progression of the disease is halted or slowed down.
How My Antibodies Dropped and Dropped and Dropped… 
Now, it's important to say that I didn't have my thyroid antibody levels tested after each and every one of the 'interventions' or changes that I have ever made in regards to my thyroid health, so I can't say for sure how much each intervention or change brought the numbers of thyroid antibodies down exactly.
However, I can say what I did between each retesting to give you an idea of what worked for me. 
TpoAb from >1300 to 244 
I was diagnosed with Hashimoto's in June 2015 and at the time of diagnosis, my TpoAb's where >1300 on a normal scale of 0 – 60iu/mL. So off the charts! This is also when I was diagnosed with hypothyroidism as the Hashi's had already begun destroying thyroid function.
Due to the NHS not routinely retesting thyroid antibody levels past diagnosis, the next time I was able to get them retested was in April 2018, so three years later (yes, it really did take me that long to convince them to retest) and by then it had dropped all the way down to 244iu/mL. Still above range but less than a quarter of what they used to be.
It was a huge decrease and I was really shocked.
What Did I Do?
During those three years I did the following things:
TpoAb from 244 to 175
From April 2018 to November 2018 my TpoAb's dropped even further, from 244 to 175iu/mL.
The changes I made in this time were:
TpoAb from 175 to 30.7
And TgAb at 13.2 
In February 2019, so just three months later, TpoAb fell even more and by quite a bit too, signalling that my Hashimoto's was in remission. And I had my Thyroglobulin antibodies tested for the first time as well.
Both TpoAb and TgAb should be tested, but the NHS were never happy to test my TgAb, so out of curiosity, I arranged to do it myself through Medichecks.
And happily, my TgAb's came back at just 13.2kU/L, bottom of the range when the top of the range was 115. And even more shockingly, my TpoAb's came back at 30.7. On both the range my NHS GP uses of 0 – 60iu/mL and the smaller range Medichecks uses of 0 – 34 kIU/L, it was considered to be 'normal'.
In layman's terms, these numbers are what people without Hashimoto's have. It was in remission!
In those last two months, the only changes I had made were:
Starting a L-Tyrosine Supplement on guidance from my FMP.
Cleaning my diet up even more so and focusing on really nutritious eating (in particular, I followed a lot of the recipes in this book).
Increasing my exercise frequency to include more long walks in nature.
I do want to say that I'm not expecting my dose of thyroid medication to decrease with my Hashimoto's being in remission. If it happens then it happens, but I find it easier to see that as a plus if it does just so happen, but not something I'm going to fixate on or obsess about achieving.
Most people have lost too much thyroid function by the time they are diagnosed with hypothyroidism and Hashimoto's, to ever be able to live without that crucial thyroid hormone replacement. And I'm sensible enough to recognise this. However, if my dose does end up reducing over time, and if my Hashimoto's relapses and the antibodies rise again (which in all honesty, they can do for many reasons), I'll be sure to cover it in my General Update blogs which you can find here.
We're Not All The Same 
It's important that I also stress here just how individual we all are and how we all have our own 'thyroid jigsaw puzzles' to piece back together. Whilst my pieces consisted of specific supplementation, dietary changes and more, yours will most likely be made up on your own combination of puzzle pieces.
It's your responsibility to advocate for yourself in locating which things make up your thyroid jigsaw. What worked for me may or may not work for you.
Having a functional medicine practitioner guide me on the interventions and changes I needed to make, made a big difference and she managed what dosage of supplements I should take. Again, what each of us need or don't need can vary a lot.
The Importance of Testing Your Thyroid Antibodies 
As demonstrated through my own thyroid health journey, many thyroid patients benefit from being more involved in their thyroid care and treatment, which is where self-testing and the ability to order your own tests can be critical tools for getting your health back on track.
Many doctors will not test or retest thyroid antibody levels, but it is worth knowing that you can order them yourself, just as I did.
Where Can I Order Thyroid Antibody Testing From?
In The UK
Medichecks is a very popular choice for inexpensive yet comprehensive testing with a fast turn around. Their test kits are also designed so that you can obtain a blood sample from yourself in the comfort of your own home via a finger prick and then put it back in to the post. Results in two days.
You can order the all important thyroid antibodies to check for autoimmune hypothyroidism (Hashimoto's) or to monitor how your numbers may be going up or down over time. 
Results are securely emailed to you with commentary made by their in-house doctors, letting you know how to proceed with your health.
Worldwide Testing Company 
Another trusted place you can order some more in-depth thyroid testing is LetsGetChecked, who offer countless tests that ship worldwide. You can easily order thyroid antibody testing from their website too.
Have you lowered your thyroid antibodies?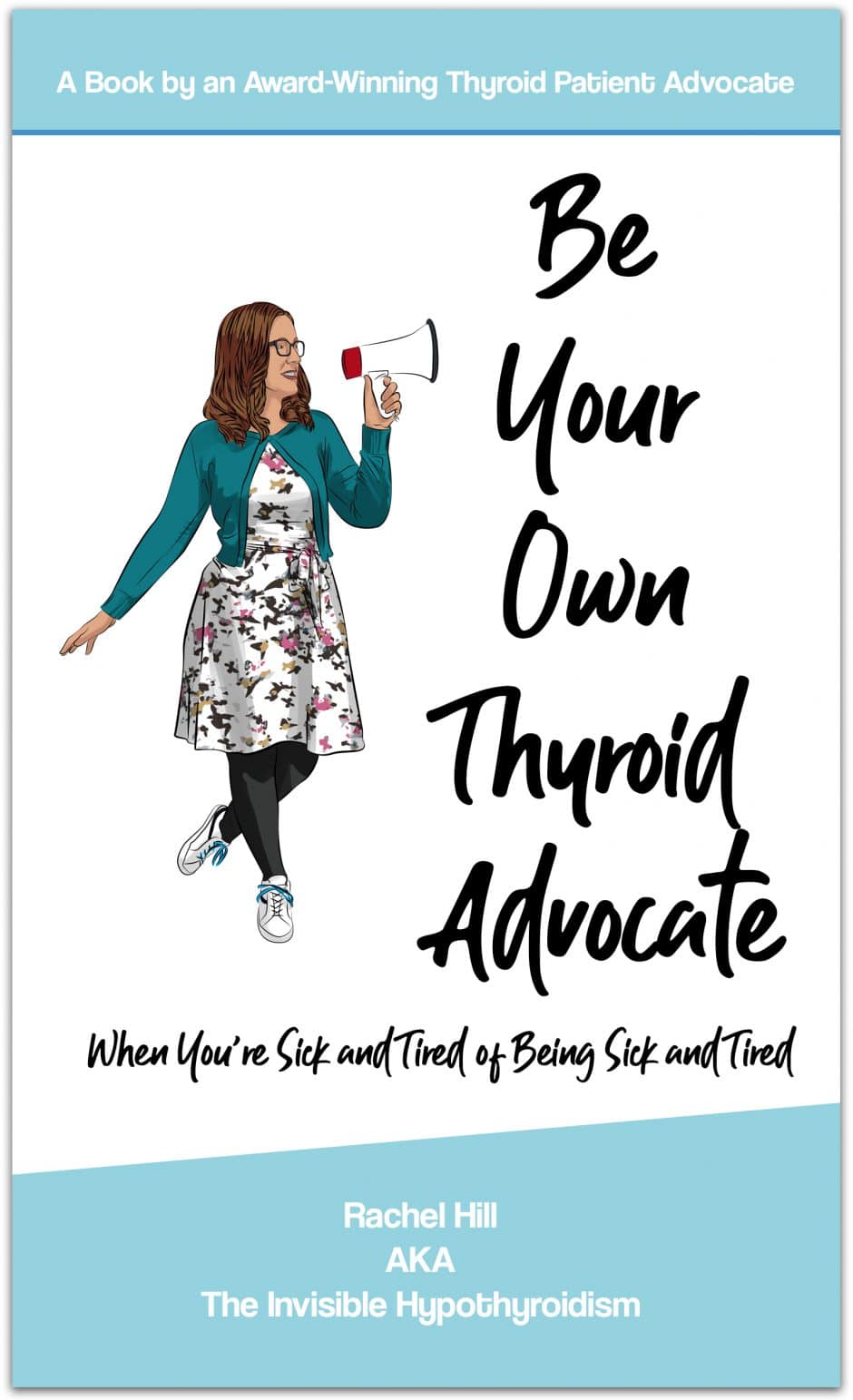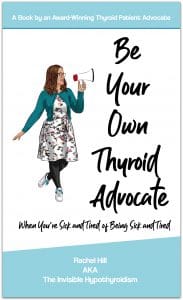 See also:
The book Be Your Own Thyroid Advocate: When You're Sick and Tired of Being Sick and Tired, which builds on this article in detail, as Rachel discusses all the steps she took to get her Hashimoto's and hypothyroidism under control so she could enjoy life again.
References:
[1] https://www.ncbi.nlm.nih.gov/pubmed/3066320
[2] https://www.ncbi.nlm.nih.gov/pubmed/27186560.
[3] https://www.ncbi.nlm.nih.gov/pubmed/11932302
[4] https://www.ncbi.nlm.nih.gov/pubmed/30060266