Click here to listen to a reading of this blog:
Originally published on 3rd November 2017 
Last updated on 23rd May 2020
Do you still feel unwell on thyroid medication even though your doctor is insistent that your test results are coming  back 'fine' or 'normal'? Perhaps your doctor isn't running all the thyroid tests that you need?
Many thyroid patients benefit from being more involved in their thyroid care and treatment, which is where self-testing and the ability to order your own tests can be critical tools for empowering yourself.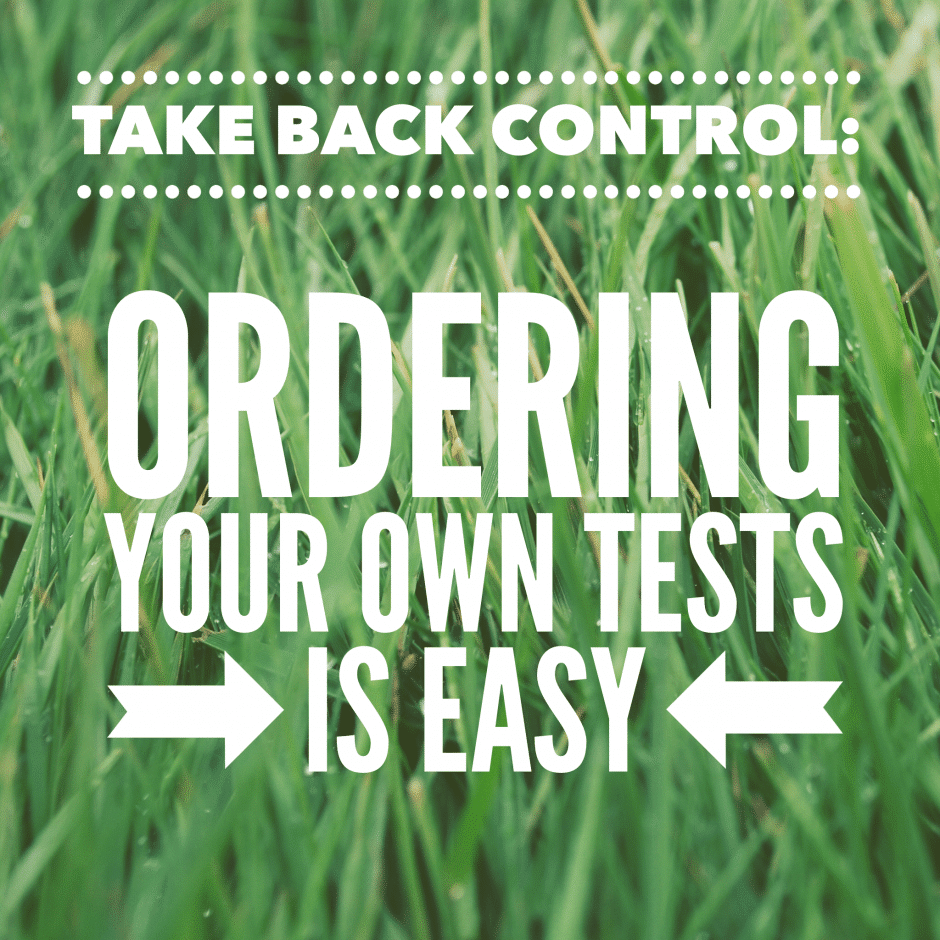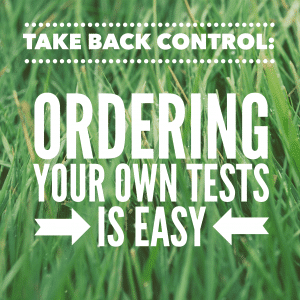 Why Might I Benefit From Ordering My Own Tests?
A lot of doctors only test TSH (Thyroid Stimulating Hormone) and go by it entirely to decide on your course of treatment, but this isn't accurate. TSH stands for 'Thyroid Stimulating Hormone' and is a hormone secreted by the pituitary gland. It serves as an average read out over the previous four to six weeks of your thyroid levels.
It in turn tells the thyroid how much hormone to produce. By only testing TSH and not the actual thyroid hormone levels (Free T3 and Free T4), you're not getting the most comprehensive and accurate view of your thyroid health and thus, the best treatment. You can read more on Why Going by TSH Alone Is Inaccurate here.
Another factor to consider is whether your hypothyroidism is autoimmune, which it is for around 90% of us, and this can affect which road we take to recovery hugely, yet many patients have never been tested for Hashimoto's.
Related Article: Why It's Important to Know if You Have Hashimoto's
For this, you need to test thyroid antibody levels. I can't stress how important it is to know whether your hypothyroidism is autoimmune – for me, I only started to see an improvement in symptoms when I implemented changes to address the autoimmune condition causing the underactive thyroid.
The Importance of The Adrenals 
As knowledge on Adrenal dysfunction continues to grow, many of us are also checking for this and it's overwhelmingly common in thyroid patients.
In Thyroid Pharmacist Izabella Wentz's experience, 'adrenal fatigue' is present in 90% of us with autoimmune hypothyroidism.
Symptoms of adrenal dysfunction include but are not limited to:
weight gain, ongoing fatigue, trouble sleeping, sugar or salt cravings, being over-emotional, anxiety, hot flushes, brain fog, dizziness, jumping at sudden or loud noises and a lot more.
For a lot of us, adrenal issues are half the problem and causing some of our ongoing symptoms.
The Full Thyroid Panel
A full thyroid panel includes:
TSH
Free T3
Free T4
Thyroid antibodies TPOAB and TGAB
(see here why testing Reverse T3 is often controversial and why I'm dubious about whether it's truly useful. I lean more towards 'no', however, you will see other thyroid resources suggesting we must have it checked.)
This collection of tests give a comprehensive overview of your thyroid function and levels, to help produce the most accurate treatment plan for you, so that you can get optimal on your thyroid medication and begin to feel better.
Because being optimal matters. It matters entirely.
More and more thyroid patients are ordering their own tests online, including myself, because they're wanting to become more involved in their own health and treatment, or to perhaps fill in the blanks where their doctor is letting them down. Some are also being directed by their functional doctor to order more comprehensive testing online, all so that we can improve our health.
Where Can I order from?
Here are a couple of places:
Medichecks – UK
Medichecks is a very popular choice for inexpensive yet comprehensive home-testing with a fast turn around.
I've written a full review of the first time I used them here.
You can order the all important thyroid function test, cortisol testing for your adrenals and thyroid antibodies to check for autoimmune hypothyroidism (Hashimoto's).
The test I most often order myself is the Advanced Thyroid Function Blood Test, which checks the full thyroid panel (including antibodies) as well as vitamins and minerals such as Vitamin D, B12, Ferritin and Folate.
Results are then securely emailed to you with commentary made by their in-house doctors, letting you know how to proceed with your health. Discounts on these already inexpensive tests are often available, so do check online first before buying.
You can also use the discount code INVISIBLE10 for 10% off
LetsGetChecked – Worldwide 
Another trusted place you can order some more in-depth thyroid testing is LetsGetChecked, who offer countless tests.
You can easily order a complete thyroid function test, Hashimoto's testing, cortisol testing and many more, all from the comfort of your own home.  LetsGetChecked often have discounts too, so be sure to check their website for promotions or discount codes before purchasing any tests.
As I have partnered up with LetsGetChecked, all of my followers get 25% off tests with the code INVISIBLE25.
Another plus is that LetsGetChecked offer a one-on-one test results review with their dedicated team of doctors and nurses which are available 24/7 and will call you to explain your results.
A longer list of places (sorted by country) to order your own tests online can be seen here.
My Experience
My experience with ordering my own tests online is that it was really easy and quick with both of the above options.
Each time I've done so, I've easily completed my sample and posted it off, receiving the results a few days later, which lets me move forward in addressing my health issues with evidence of how I'm actually doing. You can use them to work with your doctor in improving your health.
I always suggest that thyroid patients empower themselves by doing their own research and become their own thyroid advocate. It makes such a difference in how well-managed your thyroid condition is, to be clued up on what's going on.
---
You can click on the hyperlinks in the above post to learn more and see references to information given, but further info can also be found here:
https://www.theinvisiblehypothyroidism.com/2016/05/29/what-are-optimal-thyroid-levels/
https://www.theinvisiblehypothyroidism.com/2016/02/12/why-going-by-tsh-alone-is-inaccurate/
https://www.theinvisiblehypothyroidism.com/2016/03/11/tests-you-need-to-have-as-a-thyroid-patient/