Click here to listen to a reading of this blog:
Originally published on 9th May 2017  
Last updated on 5th December 2019
The topic of whether hypothyroidism can be 'cured' comes up a lot.
Can Hypothyroidism Be Cured?
The quick answer is yes, it's possible it can be cured. However, the important thing to be aware of is that for most of us, it's not curable. It's really down to the cause for your hypothyroidism in the first place.
The Cause Matters 
Around 90% of us with hypothyroidism, have the autoimmune disease Hashimoto's Thyroiditis, causing our underactive thyroid (hypothyroidism). That's 90% of you reading this.
Many of those with it don't even know, though!
Related Article: Why It's Important to Know if You Have Hashimoto's
Hashimoto's causes the body to attack and destroy its own thyroid gland, causing hypothyroidism. You can find out if you have Hashimoto's by having the two thyroid antibody tests – TPOAB and TGAB. You need both to be tested, as often just the one test is not accurate enough to be sure. One could have results 'in range', while the other not. A high result in either diagnoses Hashimoto's.
The Difference Between 'Remission' and 'Cured'
Now, autoimmune thyroid disease can't be cured, but it can be put into remission. As of February 2019, my Hashimoto's is in remission.
You may find online influencers or those on social media claiming that they 'cured' their Hashimoto's, but this isn't possible. Autoimmune hypothyroidism, Hashimoto's, stays with you for life. There is no way to cure yourself of it. You can manage it and/or put it into remission but you'll always have it.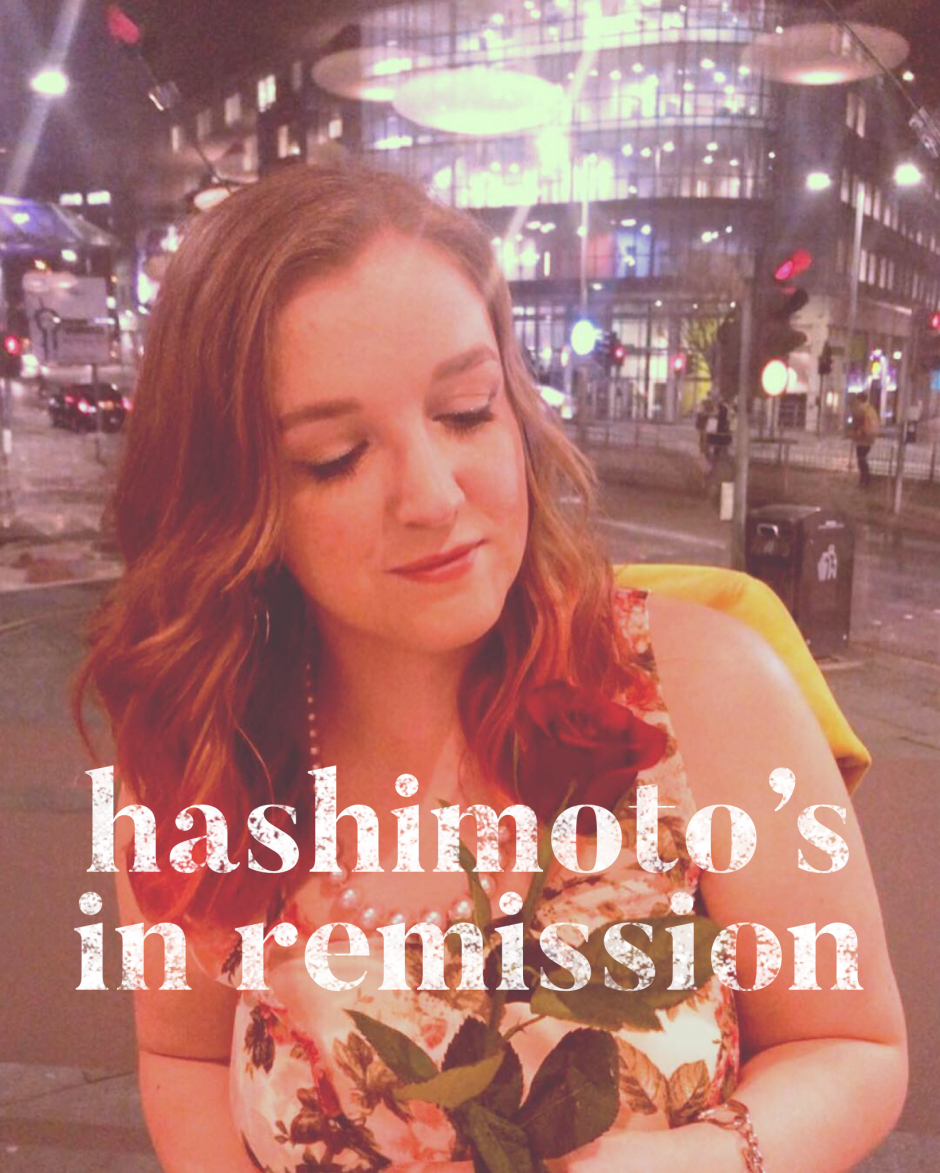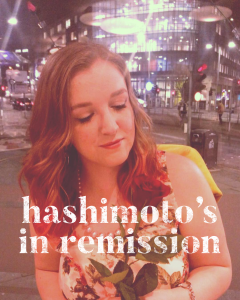 Simply put, 'remission' means that the Hashimoto's becomes very well controlled, with lowered to zero antibodies, and for some people, they don't even need thyroid medication any more. They can manage their autoimmune thyroid disease through diet and lifestyle and halt the progression of it (Izabella Wentz's book explains this in great detail). Though I must stress that it seems somewhat rare.
Dr. Datis Kharrazian explained in his book that you would need to catch the Hashimoto's before it had destroyed much thyroid function, to be able to live without thyroid hormone replacement. Catching and halting it before you probably even have many symptoms.
Can Non-Autoimmune Hypothyroidism Be Cured?

The other 10% of people with hypothyroidism, who don't have Hashimoto's, could 'theoretically' cure their hypothyroidism.
This is because their hypothyroidism is due to non-autoimmune issues, such as an environmental issue, for example:
A diet low in iodine
A Vitamin D deficiency
Over consumption of soy
Mould exposure
Too much oestrogen
Viral infection/s
Pregnancy
Medications that can suppress thyroid function, such as: those for hyperthyroidism, the heart arrhythmia drug amiodarone, lithium,  the hepatitis C and Cancer treatment interferon alpha and the cancer drug interleukin
By removing or 'fixing' the issue, the hypothyroidism could theoretically be cured, however, for most, they can't fix their non-autoimmune cause for hypothyroidism, e.g. a problem with the pituitary gland which can interfere with thyroid hormone production, or a thyroidectomy.
Subacute Thyroiditis and Postpartum Thyroiditis often resolve on their own with time. See related article: Thyroid Conditions That Can Reverse
For many, they don't know what's causing their non-autoimmune hypothyroidism. It's also worth noting that apparently 10-15% of those with Hashimoto's do not show up on the antibody tests. I.e. it comes back negative, even though they do have it.
As with those touting a cure for Hashimoto's, be extremely wary of anyone claiming to have a cure for Hypothyroidism. Hypothyroidism is classed as a chronic illness and is usually with us for life. Most 'cures' are sadly too good to be true and can even be dangerous. Never just stop taking your thyroid medication, either.
The Takeaway 
So yes, hypothyroidism can theoretically be 'cured', just not very often and not for most of us.
For most of us, it's much more beneficial to look at managing our hypothyroidism as best we can, without focusing too much on 'getting off of meds' or 'finding a cure'. Thyroid hormone replacement medication is as important as food and water. We need it to stay alive.
Related Article: I Don't Want to Take Thyroid Medication. Can I Take Something 'Natural' Instead?
Did you know this?
You can click on the hyperlinks in the above post to learn more and see references to information given.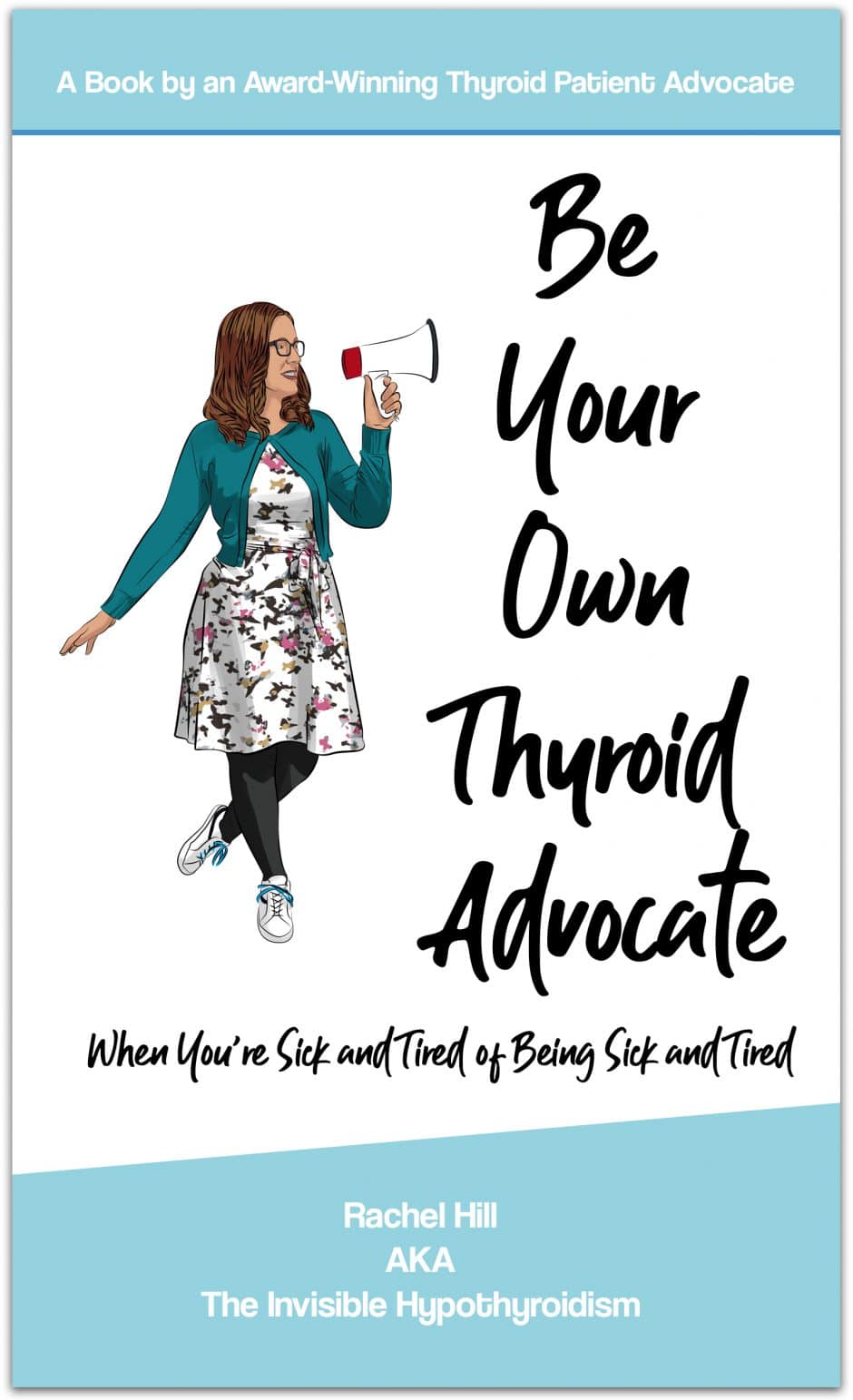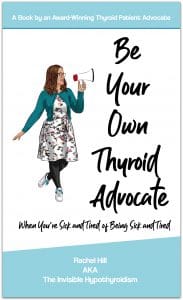 Find this article helpful? The book Be Your Own Thyroid Advocate: When You're Sick and Tired of Being Sick and Tired, goes in to more detail and discusses how thyroid patients can better manage their thyroid condition and thrive.