Click here to listen to a reading of this blog:
Originally published on 8th November 2016 
Last updated on 16th November 2021
Your first endocrinologist (often referred to as an 'endo') visit can seem daunting, so the below information covers what to expect from your first visit and the sorts of questions you may want to ask.  
It is worth bearing in mind that although it is always worth seeing an endocrinologist at least once to assess whether they can provide any further help, a lot of people with hypothyroidism and Hashimoto's state very little additional help from an endocrinologist (myself included). However, I do think it's worth every thyroid patient seeing one if they can, so that they can decide for themselves if an endocrinologist is beneficial to their care.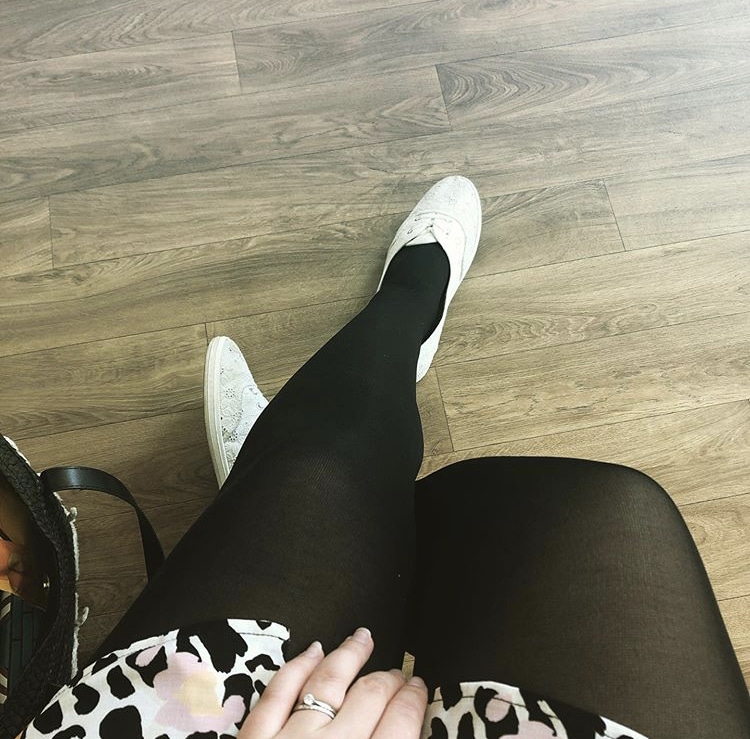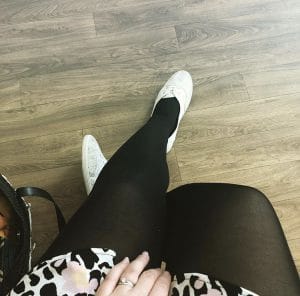 What To Expect
You've likely been waiting for a while to see the endocrinologist, as most healthcare systems work on a waiting list basis, so it's not uncommon to be a little anxious about the day finally approaching.
Endocrinologists are specialists of the endocrine system, which obviously includes the thyroid (and adrenals), but they are still human and you'll want to feel heard at your appointment. Check out these tips for ensuring you get the most out of your appointment.
What does an endocrinologist do on the first visit?
When you are called in to your appointment, they'll have just read your medical records to gauge an idea on why you're coming to see them. Hopefully, your primary doctor (GP) has gone in to good detail about this also, so the endocrinologist knows what to expect.
They should check your most recent thyroid test results and give you their opinion on what they suggest these show. They should ask how you are feeling and, of course, ask how they can help.
This is your opportunity to explain exactly how you're doing living with thyroid disease (and any other conditions you have). Don't hold back, be completely honest, and discuss at great detail how it is affecting your life and what you want to change or what you want to gain out of this appointment. Prior to the appointment, make a list of your symptoms so you can show the endocrinologist.
In my experience, I found that the endocrinologist down-played a lot of what I had to say, but he did agree to run a lot more testing.
You may find that the endocrinologist performs further testing for you too, which may or may not be conducted on the same day; such as blood, urine or saliva tests. They should then send the results to you and your regular doctor through the post within a month. This further testing can include thyroid tests, vitamin levels and tests for other conditions, diseases or general health.
A physical examination may also be performed; it is not unusual for the thyroid gland, located in your neck, to be examined, as well as the abdomen for the adrenal glands. Do bear in mind though, that most mainstream endocrinologists only recognise Addison's Disease and Cushing's Syndrome and not 'adrenal fatigue' (note: it is more accurately referred to as hypothalamic-pituitary axis dysfunction), which many thyroid patients appear to have alongside hypothyroidism and / or Hashimoto's.
They may take your blood pressure, pulse, feel your hands or feet to gauge your body temperature or circulation and take your weight and height measurements. Due to the physical examination possibly requiring you to remove clothing for ease, you may want to request a same-sex chaperone be present or take a friend or family member with you. Ask ahead of the appointment if these examinations will likely be done, so that you can prepare yourself. Not all endocrinologists perform these examinations but there is a chance they may.
If you do take someone with you, have them explain to the endocrinologist how they see your thyroid condition affect your life also, as this is further evidence provided by someone who sees you much more often than the endocrinologist. The longer they've known you, e.g. a parent, long term partner or close friend, the better, as they tend to be taken more seriously by a healthcare professional over a new partner or neighbour for example.
Try not to take children if you can, so that you can focus entirely on yourself and what you need to explain to the endocrinologist, rather than keeping a child entertained. Make notes of what you want to mention or ask and take it in with you so you won't forget anything.
You've likely been waiting for the appointment for a while, so you'll want to make the most of it. Most importantly, make sure you ask everything you want to at the appointment and don't feel too disheartened if it doesn't go as well as you'd hoped e.g. the endocrinologist doesn't offer the kind of help you're looking for in your thyroid journey.
See further tips on how to get the most out of your medical appointment here.
What To Ask
The below are some suggestions on what to ask the endocrinologist at your visit:
What is your opinion on my latest blood results? Do you agree with my thoughts? (Ask them to help you achieve optimal thyroid levels, for example. You want a doctor who will work to get you optimal and not just 'in range'.)
Will you give me further testing? i.e. a full thyroid panel (TSH, Free T3, Free T4, thyroid antibodies TPOAB and TGAB) and vitamin levels (D, Iron, Ferritin, B12, Folate etc.) as a start?
Do I have Hashimoto's or will you test me for Hashimoto's to confirm?
What do you know about Hashimoto's and the treatment/management for it? (It's important to know if your hypothyroidism is autoimmune.)
Do you recognise adrenal dysfunction? Do you test for it? If so, is it via saliva? (Bear in mind that most conventional doctors do not recognise this condition, which is a crucial part of many thyroid patients' puzzles. Functional practitioners do, however.)
Do you think I could have any other underlying health conditions or problems? Will they test to check? It's important to address everything going on.
What thyroid medication options do you consider? Would you consider changing my type of medication or adjusting the dosage to have me feeling better / closer to optimal?
What are the next steps in improving my health and getting me closer to better health? What do they have planned for you now?
(see here why testing Reverse T3 is often controversial and why I'm dubious about whether it's truly useful. I lean more towards 'no', however, you will see other thyroid resources suggesting we must have it checked.)
---
Many people find the best success with private endocrinologists or functional medicine doctors / functional medicine practitioners, but there are some decent endocrinologists out there too. Read more about the different types of medical professionals here.
Go in open-minded and knowing what you hope to gain out of the appointment.
Best of luck!
Have you seen an endocrinologist? Share your experiences in the comments below. 
You can click on the hyperlinks in the above post to learn more and see references to information given.