Click here to listen to a reading of this blog:
Before my hypothyroidism and Hashimoto's were well treated, I would frequently wake up with foot pain in the mornings. Although they visibly looked normal, it would feel as if I was walking on broken glass, with a tingly feeling on the bottom of my feet and the need to tip toe around for five or so minutes until this weird symptom disappeared. 
Whenever I had thyroid flare up days, I also experienced this perplexing symptom.
Until recently, I didn't realise that so many other thyroid patients with hypothyroidism and Hashimoto's experience this foot pain too.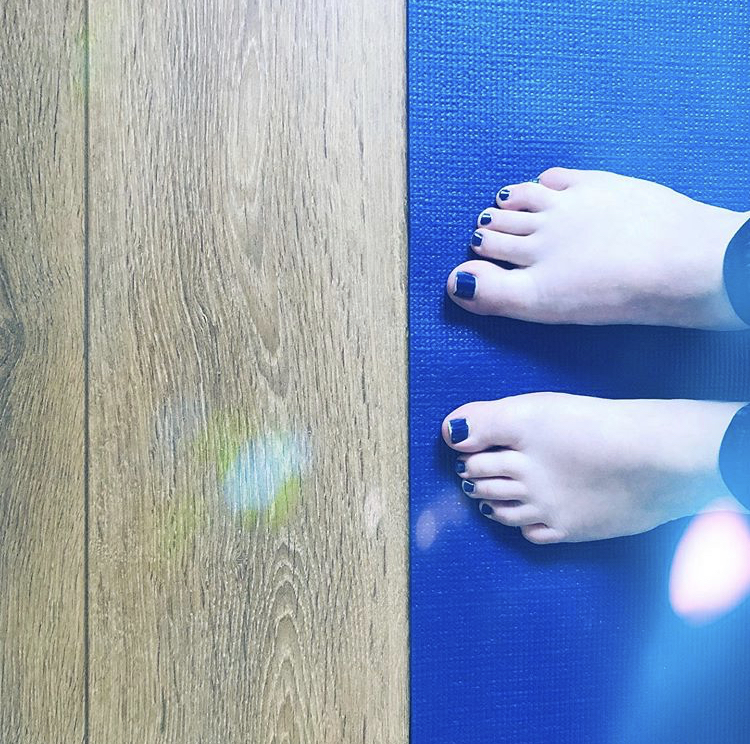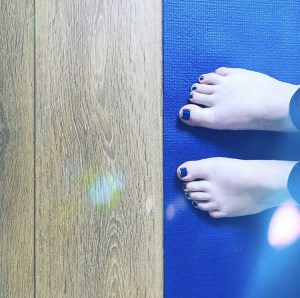 What Causes Foot Pain in Thyroid Patients?
The Thyroid and Vitamin Levels
Joint and muscle pain is a common hypothyroidism symptom, unfortunately. Ruling out causes for any joint and muscle pain, such as low Vitamin D levels, low B12, low magnesium, as well as thyroid hormone levels is crucial. Ensuring that thyroid levels Free T3 and Free T4 are optimal (as opposed to just 'in range') can make a huge difference too.
Find a UK full thyroid panel here and a worldwide one here. 
I personally found that I stopped having any foot pain once my Hashimoto's was in remission and my high cortisol 'adrenal fatigue' was addressed. As a part of all this, I raised my B12, Vitamin D and magnesium levels to be well within their ranges, as well as reducing my thyroid antibodies to almost zero, reducing inflammation.
Tarsal Tunnel Syndrome
Those with hypothyroidism are also more vulnerable in developing a medical condition called tarsal tunnel syndrome, which is specific to the foot.  [1]
Tarsal tunnel syndrome may develop as the result of a pinched nerve or muscle damage in the foot. Symptoms include a burning, tingling pain sensation, particularly in the arch of the foot, although can occur all over the foot.
Fluid Retention
Fluid retention, another somewhat common hypothyroid symptom, can cause pain, too. It's most often seen around the ankles and feet and worsens with physical activity. This is also often solved with optimal thyroid and vitamin levels.
A painful foot condition known as plantar fasciitis can also develop in the feet, caused by fluid buildup around the nerves. It seems that there is a big link between having plantar fasciitis and thyroid conditions together.
What Can I Do?
Ensuring that all your thyroid and vitamin levels are all optimal, supplementing magnesium and exploring whether you have adrenal issues and subsequently treating it, could help you resolve the symptoms. Low Free T3 levels in particular should be checked for and addressed. Getting Hashimoto's in to remission may also help reduce inflammation on muscles, nerves and joints.
Short term treatments for pain can include massaging the affected area, which increases blood flow and eases aches and pains, as well as a warm bath/foot soak with Epsom salts which helps to relax muscles.
Magnesium spray is also popular if you prefer to avoid adding another supplement or tablet to your daily regimen and acupuncture has been helpful to some thyroid patients, too.
Gluten-caused inflammation can cause joint and muscle pain in some people and many of us with thyroid disease may feel better on a gluten-free diet.
My muscle aches and pains resolved after going gluten-free.
Joint pain and inflammation are (also) common symptoms of gluten sensitivity. And research does show links between the two diseases.
Also be sure to wear shoes that are comfortable and supportive. They may not be providing enough support and only making matters worse. Orthotics or 'custom arch supports', are moulds that are worn inside your shoes.  They are created from a mould of your foot, so they fit your feet perfectly and give you support where you need it.
If you've explored all of the above and are still suffering with foot pain, it may be time to talk to a rheumatologist for further evaluation. Rheumatologists are experts in joint and muscle problems, and treat arthritis, carpel tunnel, some autoimmune conditions, various musculoskeletal pain disorders, fibromyalgia and tendonitis.
Do you experience foot pain with your thyroid condition?
Related article: Muscle and Joint Pain and Hypothyroidism
References:
[1] https://www.endocrine-abstracts.org/ea/0041/ea0041ep1076