Click here to listen to a reading of this blog:
This post may contain affiliate links, to find out more information, please read my disclosure statement. As an Amazon Associate I earn from qualifying purchases.


Originally published on 5th December 2017
Last updated on 25th April 2021
The Invisible Hypothyroidism isn't the only source of information out there, for thyroid patients. Before I started this very website, I read up about my new diagnosis and what it meant, on what must have been hundreds of websites and articles.
Here are the resources I have created for you:
Filtering other websites can be daunting, so I've summed up a list of other places to check-out below.
Those mentioned below are not necessarily endorsed by myself and I cannot control the content or opinions expressed on external websites. They are listed for you to explore. 
In alphabetical order:
The American College of Thyroidology believes that thyroid care needs to improve. Their mission is for people to have the chance to fully recover from thyroid illness.
ACT believes that the best path to recovery combines both conventional and lifestyle medicine in one unified approach. ACT believes that personalised thyroid patient care should be driven by both scientific evidence and clinical experience. Their mission is to educate and train the next generation of thyroid leaders to attain that mission.
There are also free training resources for thyroid patients.
I am a board member for ACT.
The website Autoimmune Mom was born out of a frustration from a lack of online information about autoimmune conditions.  Believing there must be a way to develop content that dug into current research and examined deeper questions, the site began to take shape. The website answers many frequently asked questions when you live with an autoimmune disease such as Hashimoto's.
Butterfly Thyroid Cancer Trust is the first national charity in the UK dedicated solely to the support of patients with Thyroid Cancer. They offer dedicated online help to thyroid cancer patients, a 'buddy' to help you through treatment and an online forum.
Chris Kresser, M.S., L.Ac is a functional and integrative medicine practitioner, writer and author. His website is one of the top 25 natural health sites in the world and has an endless amount of detailed articles. His book is linked to below.
Dr. Brighten is a women's health expert, coining the term 'Post Birth Control Syndrome', and sees many thyroid patients in her day to day practise in clinic. Her articles and book are down to Earth, relatable and refreshing. She's a wealth of information on women's health and hormones.
Dr. Nikolas Hedberg is a respected and praised functional medicine practitioner and chiropractor. He has lots of great articles, blogs and even podcasts on his website.
The Complete Thyroid Health and Diet Guide book
The Holtorf Medical Group specialises in optimising quality of life and being medical detectives to uncover the underlying cause of symptoms, rather than just prescribing medications to cover-up the symptoms. Therefore, their website showcases this level of  knowledge with scientifically backed up articles which are shared often across social media sites.
Dana at Hypothyroid Mom went through a traumatic experience because doctors failed to monitor her hypothyroidism correctly, resulting in her loss of an unborn child. So she began blogging and advocating in pursuit of changing thyroid treatment and subsequently, lives. She covers all sorts in the articles on her site, taking a functional medicine viewpoint, often featuring doctors as content providers. Hypothyroid Mom wrote a book with fellow thyroid patient advocate Mary Shomon.
Your Healthy Pregnancy with Thyroid Disease: A Guide to Fertility, Pregnancy, and Postpartum Wellness book
This site contains lots of articles about the science and biology behind hypothyroidism and various issues with T4-only medication and things that conventional medicine practitioners may be missing. Extracts from this site are credible enough to present to your doctor in confidence.
Mary Shomon has a very popular Facebook page and writes for various websites. She's an advocate for both hypothyroidism and hyperthyroidism patients. Mary Shomon has a few very popular books:
Living Well with Hypothyroidism book
The Thyroid Diet Revolution book
The Thyroid Diet book
The Thyroid Hormone Breakthrough
Paul Robinson created the Circadian T3 Method (CT3M), for those who do not feel better on T4-only medication such as Levothyroxine. His work can be found on his website, as well as in his three books:
The Thyroid Patient's Manual book
Recovering With T3 book
The CT3M Handbook
STTM focus mainly on the power of Natural Desiccated Thyroid for the treatment of hypothyroidism and is built on patient experiences, encouraging thyroid patients to share their stories and learn from one another. STTM's book is hugely popular.
The Butterfly Effect Blog is a health and wellness website dedicated to providing research and patient-to-patient advice on healing and dealing with chronic illness. It is created by Victoria, who has Hashimoto's. She created The Butterfly Effect to spread awareness of autoimmune-related, chronic health conditions, providing a patient perspective on health, natural medicine, and more. 
The NAH is a non-profit, multidisciplinary medical society dedicated to the dissemination of new information on the diagnosis and treatment of hypothyroidism, mainly in the USA. It is run by a group of thyroidologists, headed by Kent Holtorf M.D., David Brownstein, M.D., Denis Wilson, M.D., Michael Freidman, N.D., and Mary Shomon. Articles and blogs on all things thyroid are written in an easy to understand manner.
The mission of Thycan Survivors is to more accurately represent the survivorship of thyroid cancer by increasing awareness, advocacy, and understanding.
Their belief is that if thyroid cancer survivors are supported with survivor-focused awareness, advocacy and understanding, they will be able to become their own advocates and create change in medical and social fields.
ThyroidChange is an organisation that seeks to improve the diagnosis and treatment of thyroid conditions. They are a grass-roots movement for better thyroid care. Thyroid Change have a website full of useful articles written by doctors and other thyroid advocates.
Although not as active as other thyroid advocates and writers, Thyroid Mom does have some very thought provoking blogs on congenital hypothyroidism (when it is present at birth) and the effects of this on the child and parents.
Thyroid Nation focuses on uplifting readers with positive articles and stories that present information learnt from personal experiences. A lot of the articles are also based around lifestyle changes and factors that can greatly improve thyroid health. There is also a radio show/podcast.
Another UK charity, TPA is an independent organisation that also work towards establishing better diagnosis and treatment of hypothyroidism in patients. Dr Barry Durrant-Peatfield is a Trustee and Dr Kent Holtorf a Medical Advisor. There are countless hugely informative articles written by various doctors and healthcare professionals on the site, with information for both patients and doctors. Dr Durrant-Peatfield's book is below.
The Great Thyroid Scandal book
Thyroid Patients Canada is a nonprofit corporation registered with the Government of Canada. They promote health by providing individuals with thyroid disabilities with access to patient-led peer support communities and science-based public education, and by publicly advocating for improvements to thyroid health care policy and research.
Izabella Wentz is a well respected pharmacist who also developed Hashimoto's and hypothyroidism. Through her own determination and knowledge as a medical professional, she has managed to reverse her autoimmune condition by implementing several lifestyle and diet changes. She has a very large following on Facebook especially and her books are loved by many patients.
Hashimoto's Protocol book
Hashimoto's Thyroiditis book
Hashimoto's Food Pharmacology: Nutrition Protocols and Healing Recipes to Take Charge of Your Thyroid Health book
Thyroid Refresh is an online platform that makes living a thyroid healthy lifestyle into a game. Thyroid30 is a 30-day wellness adventure that focuses on living a healthier thyroid lifestyle.
Thyroid Sexy is an online community created and run by Gena Lee Nolin, actress and model most famous for her appearance in Baywatch. After being diagnosed with Hashimoto's and Hypothyroidism in 2009, Gena started sharing her experiences and building a community online as well as authoring a book:
Beautiful Inside and Out: Conquering Thyroid Disease With A Healthy, Happy, "Thyroid Sexy" Life 
The Thyroid Survivor Network offers online support groups on Facebook for fellow thyroid survivors to come share their experiences, gain knowledge and find support.
Nadha at Thyroid Transitions was diagnosed with thyroid cancer and subsequently became hypothyroid after having her thyroid gland removed. Posts and information on this website promote a more mindful and conscious way of living, encouraging you to thrive with thyroid disease.
Thyroid UK, a charity, work on improving the diagnosis and treatment of thyroid disease and are often at the front of campaigns and studies.
Tired Thyroid was created by Barbara Lougheed, a thyroid patient who was left hypothyroid after radioactive iodine treatment for Graves' hyperthyroidism.  Her goal is to educate people about the fallacies that exist about thyroid treatments.  Her book boasts great reviews;
Tired Thyroid: From Hyper to Hypo to Healing book
Have any to add to this list? Let me know in the comments.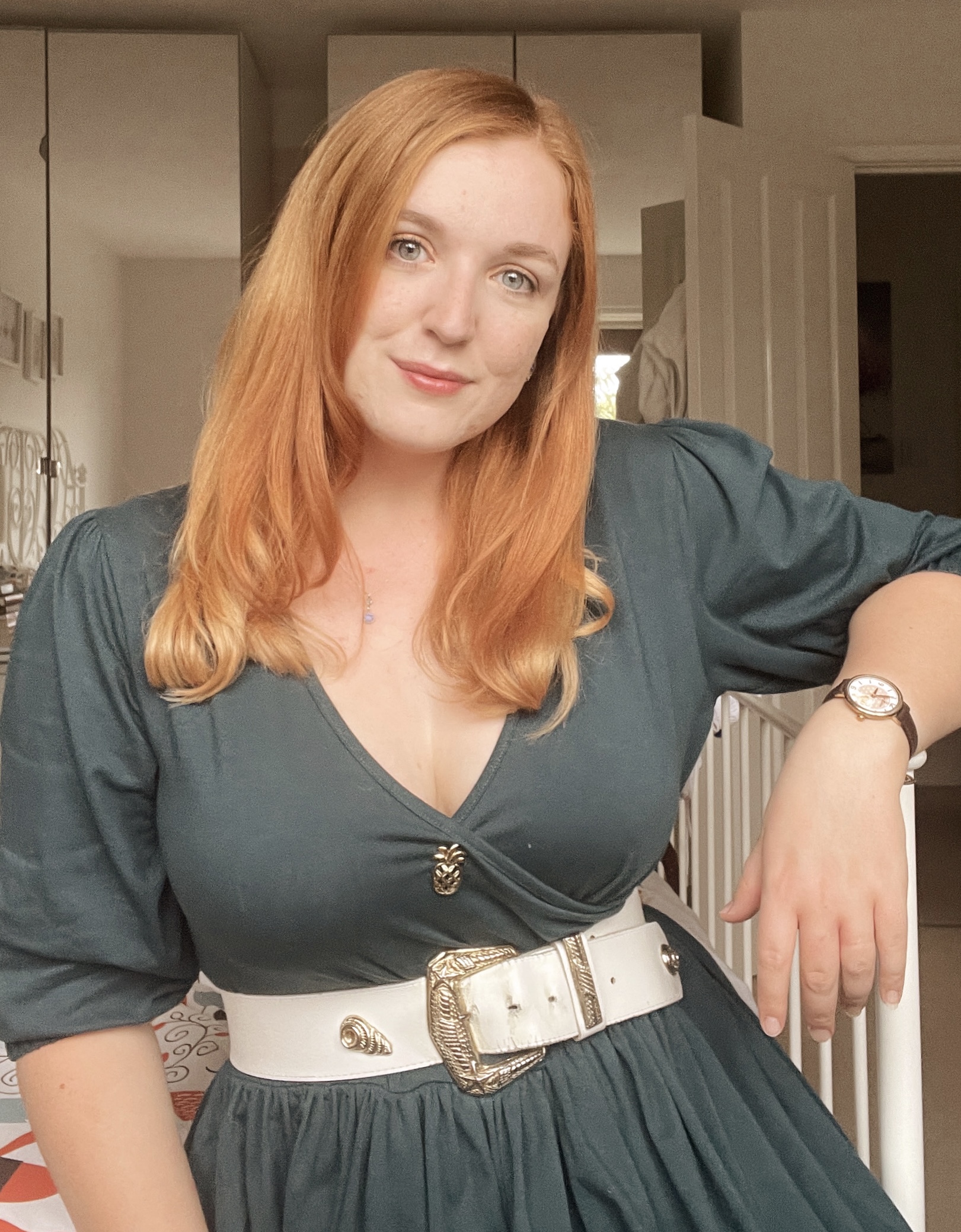 Rachel Hill is the highly ranked and multi-award winning thyroid patient advocate, writer, speaker and author behind The Invisible Hypothyroidism. Her thyroid advocacy work includes writing articles, authoring books, producing her Thyroid Family email newsletters and speaking on podcasts, as well as being a founding board member for the American College of Thyroidology. She is well-recognised as a crucial and influential contributor to the thyroid community and has a large social media presence. Her books include "Be Your Own Thyroid Advocate" and "You, Me and Hypothyroidism".