Click here to listen to a reading of this blog: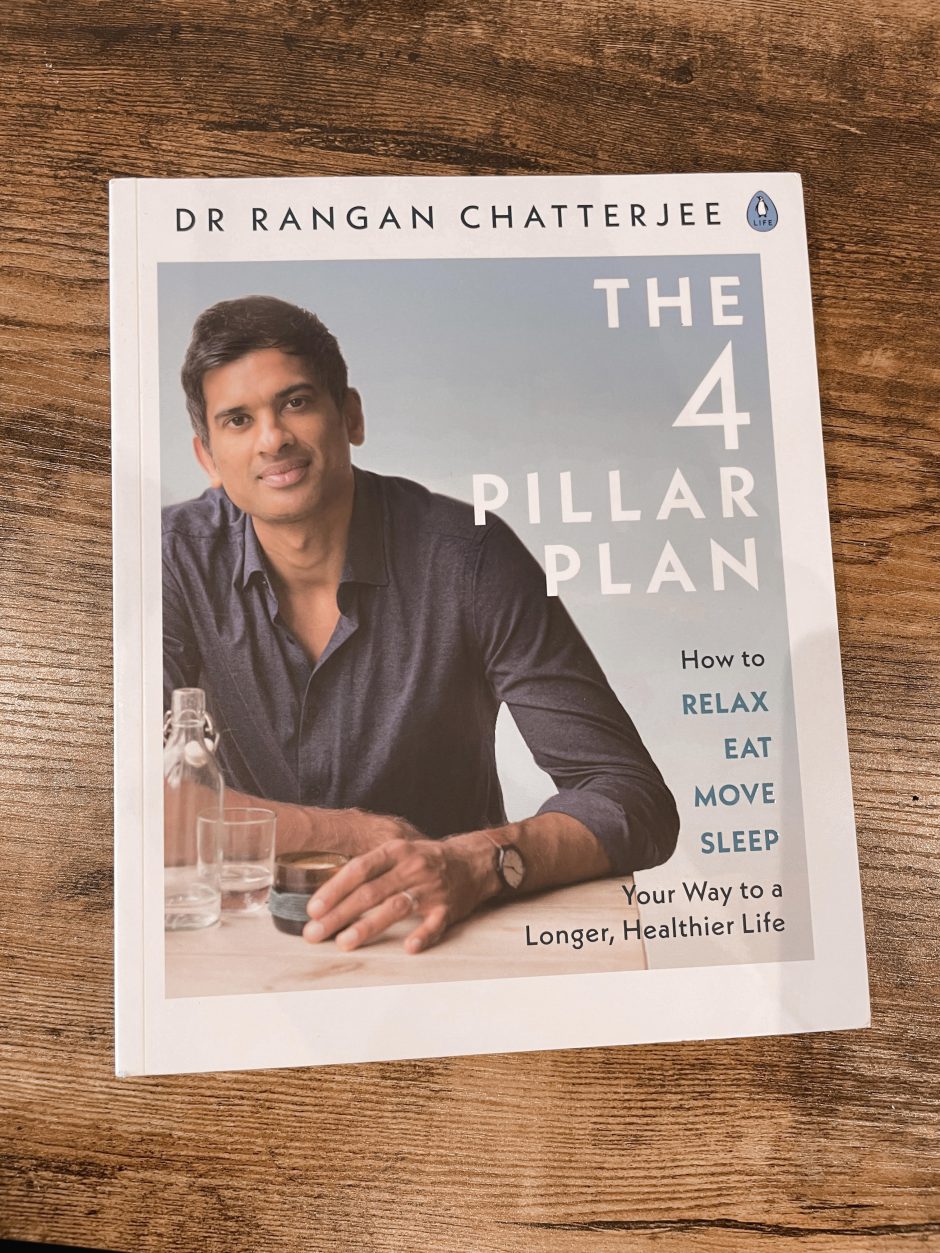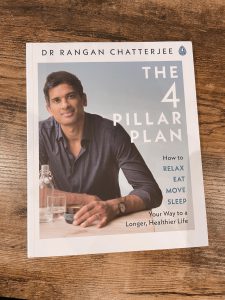 I've been looking forward to sharing Dr Chatterjee's books with you all as he's not only a UK doctor but he also combines both conventional and lifestyle medicine in the way that I aim to in my thyroid advocacy work also.
Doctors in the UK who do this are often rare to come across, but here's Dr Chatterjee, who has, so far, written three books talking about this.
The first I wish to share with you all is The 4 Pillar Plan.
I may reference back to this book and what I've learnt from it throughout my blog posts.
Dr Chatterjee starts The 4 Pillar Plan by saying:
"I could certainly give them a drug to suppress their symptoms, but I was failing to get to the actual root cause of their problems."
And so straight away, it became apparent to me that he works with his patients by recommending more holistic suggestions than a traditional GP in the UK. Looking at the body as a whole and what patients themselves can do to make improvements in their health, he reports seeing the most changes in his patients' symptoms by empowering them to apply changes to their lifestyles. He calls for more evolution in medicine, looking to treat the root of problems rather than masking them with more and more drugs.
The four pillars he addresses in this book are:
Relaxation 
Eating
Movement 
Sleep
For relaxation, he makes suggestions such as social media breaks, time to pursue a hobby each week, practising daily gratitude and meditation. 
For eating well, he covers stabilising our blood sugar and how to eat more nutritious food, simply.
For movement, he covers different types that may suit different people and how even a few minutes a day can be beneficial.
For sleep he covers creating the right bedroom environment, unloading your brain before sleep and the effects of caffeine on our ability to sleep.
I also touch on all of these areas and suggestions in my thyroid advocacy work, which is why it's a very useful read for those with hypothyroidism and Hashimoto's, even if he isn't a thyroid specific doctor. Learning how to eat to promote good thyroid health, relax and sleep to promote good energy levels and keep thyroid symptoms at bay, as well as move in a way that works for us and our hypothyroid body, is absolutely crucial. These all form part of our larger thyroid jigsaw puzzle picture.
Furthermore, none of it is overwhelming from Dr Chatterjee's book and all feels realistic to implement step by step, whilst also being easy to follow and not overly medical, despite being written by a doctor. It's definitely a book you can set down on your sofa or coffee table and read a chapter or so a night, coming away with something new to implement the next day. It's a very relaxing read and is aesthetically calming, too.
I appreciated that he covered adrenal health and high cortisol levels, as this has been a big part of my thyroid jigsaw puzzle and is for many others, as well as other crucial pieces such as gut health. If you're ever reading information regarding what you 'should' be doing as a thyroid patient to improve your health and feel overwhelmed, then this book can certainly demystify a lot of it and make it easier to consume and implement.
Overall, I found this book to be a really enjoyable and useful read. Although written by a doctor, it's easy to consume without the overwhelm that a lot of other books instill.
You can get a copy of this book from Amazon here.
Have you read this book? What did you think?