Click here to listen to a reading of this blog:
This 'thyroid book' is quite unique in that the first half contains information on thyroid disease and diet guidance in terms of how to eat healthily and support your thyroid health. The second half contains a real mix of recipes to put this information in to practise.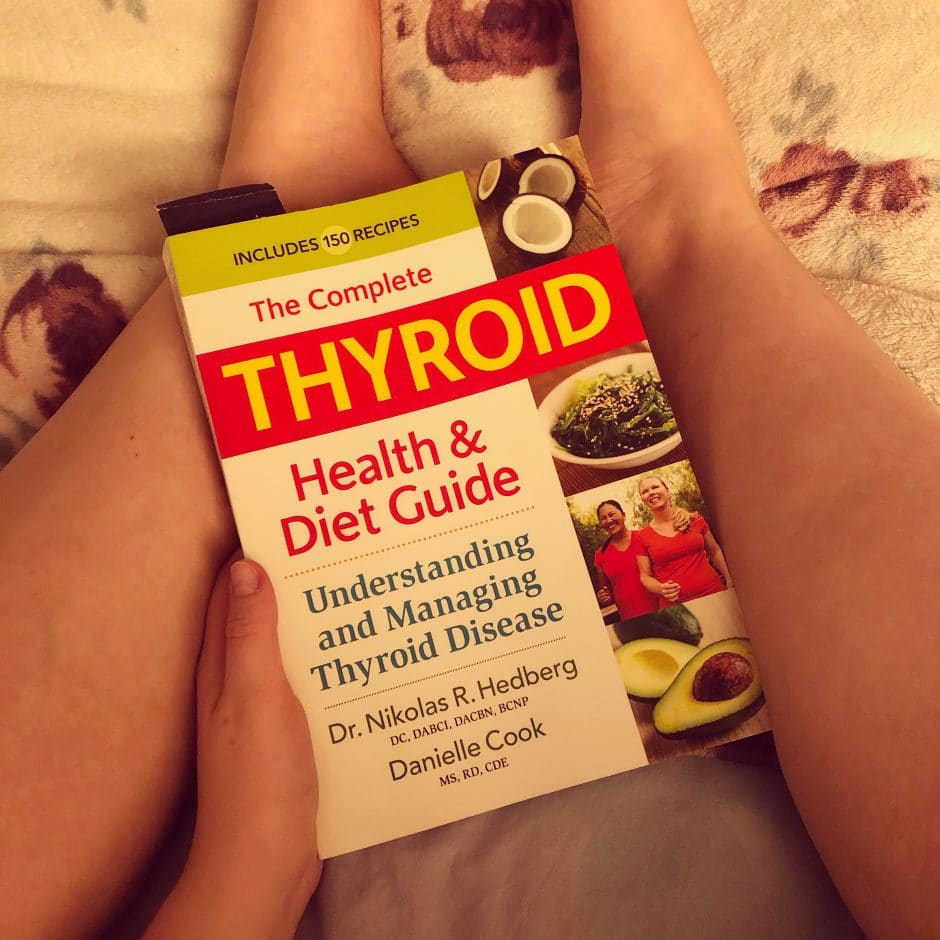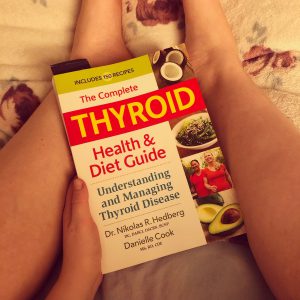 I may reference back to this book and what I've learnt from it throughout my blog posts.
There are two authors to this book – Dr. Nikolas Hedberg, DC, DABCI, DACBN, BCNP and Danielle Cook, MS, RD, CDE. It combines the guidance from a board-certified naturopathic physician with the guidance from a dietician, which really is quite unique for thyroid books. With its recipes, it's not just a cookbook or recipe book, but also a very comprehensive guide on thyroid disease.
The book is split in to five parts:
Thyroid Basics
Thyroid Dysfunction
Thyroid Management
Thyroid Meal Plans
Thyroid Recipes
The five parts cover the anatomy and function of the thyroid gland, the types of thyroid disease (including hypothyroidism and hyperthyroidism), how they're typically diagnosed, the causes of thyroid disease, treatments, diet to compliment treatment and thyroid healthy recipes.
Nutritional strategies to maximise the metabolism are also discussed.
This book is written somewhat scientifically, as you would expect from a medical professional, but it's not too heavy. I found it easy to understand and digest and the layout helped a lot. It's not all text, but a mixture of text boxes, diagrams, case studies of real patients and also facts. So although it looks like quite a large book, I found it quite quick to read.
The case studies provide extra substance to the information and recommendations from Dr. Hedberg and I'm sure many people reading the book will relate to them.
As well as thyroid hormones, other hormones and glands that are part of the endocrine system are discussed too, including how they often impact each other. Gut health and leaky gut are also covered, which are often a key part in the management of many people's thyroid condition.
Dr. Hedberg takes a heavily functional medicine based standpoint, recommending a good diet, stress management, herbs and more in conjunction with thyroid medication as necessary. Herbal supplements, such as adaptogens for adrenal health, are discussed at great length.
Sex hormones oestrogen, testosterone, progesterone and the imbalances in these that often occur alongside thyroid dysfunction are also covered, as is the iodine controversy.
As well as recipes, a month's worth of meal plans to support good thyroid health are also included, giving you a starting point when addressing diet and thyroid disease. There is plenty of variety, with recipes including: granola, pancakes, burritos, soup, salad, dips and sauces, pizza, quiche, fish, side dishes and snacks. Recipes that are also good for refuelling your body following exercise for example, are also marked.
Dr. Hedberg discusses exercising with thyroid disease, agreeing with my own concerns of some thyroid patients not taking it gently enough. It is often best to start low and slow and increase as your body allows, also ensuring you enjoy the exercise/activity you are doing.
Overall, I was very pleasantly surprised with this book and found it to be hugely underrated. I haven't seen it reviewed or mentioned on any other thyroid blogs or websites, but it is not only hugely comprehensive for thyroid patients and medical professionals alike, but also contains plenty of meal and snack ideas to keep eating well for good thyroid health interesting.
You can get a copy of this book from Amazon on the link below.
Have you read this book?