Click here to listen to a reading of this blog:
This book review completes the set I've done of Fearne Cotton books, Happy, Calm and now Quiet, which promote better mental health and well-being.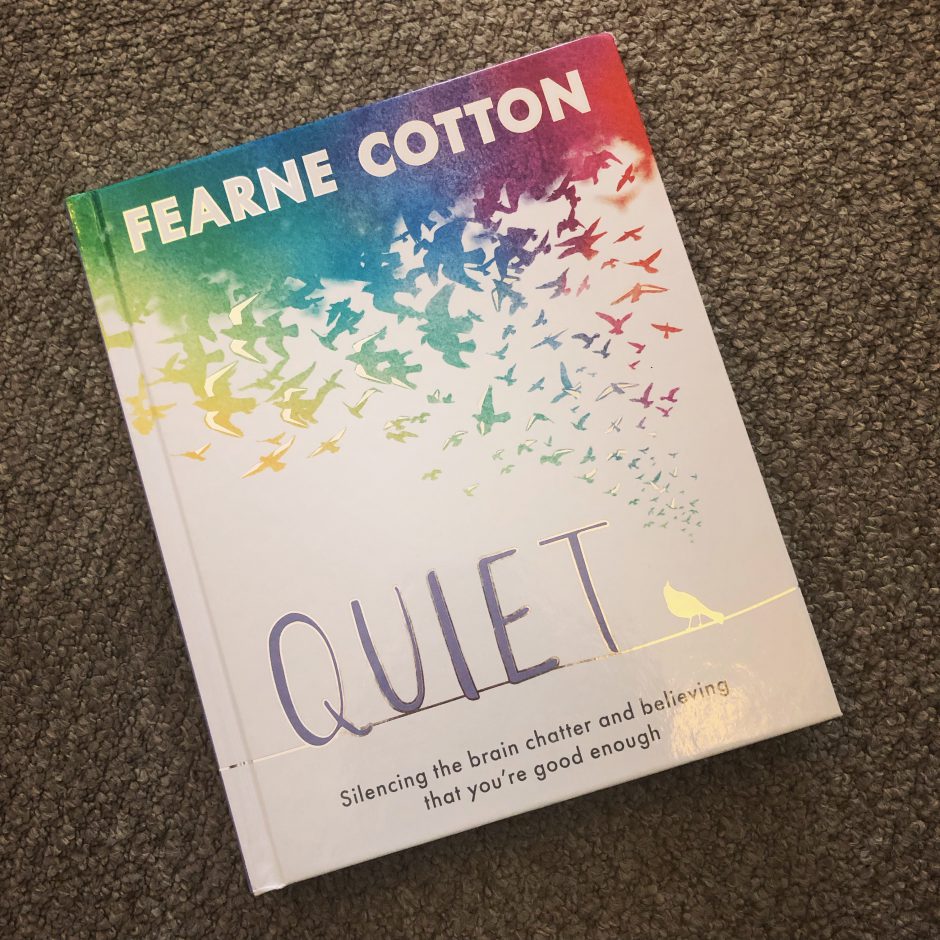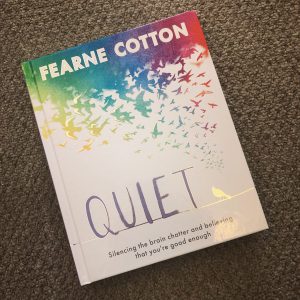 I benefitted quite a bit from reading these books as it gave me more perspective when living with thyroid disease and anxiety specifically, as I learnt some mechanisms for feeling more fulfilled, calm and reassured. 
The focus of Quiet is to look at the voices we speak to ourselves with, such as those that are negative, lead to low-self esteem and more, and silencing them so we feel more comfortable, confident and happy being ourselves. 
I may reference back to this book and what I've learnt from it throughout my blog posts.
Quiet starts off by looking at the different 'voices' many of us hear day to day and what triggers them into misbehaving. The inner critic, the panicking voice, the angry one, the one that says you'll fail – and how habits such as spending too much time on social media, overly criticising yourself, anxiety over past events, change, failure, feeling sick or unwell or even a lack of sleep, can all cause them to get out of balance.
Like Fearne, I'm not someone who deals with a lack of sleep well either and a lot of thyroid patients feel heavily tired too, which can cause these voices to take over and make us feel rubbish. Do you ever feel yourself worrying about everything, becoming stressed about long to-do lists and how long a 'good spell' of health may last this time? I don't think you're the only one.
There is an interactive element to this book, too. Among the beautifully illustrated pages are activities for you to complete and check in with how you're feeling. There are also many interviews with various kinds of people who have interesting stories and lessons to share. I found turning the pages easy with this layout and really enjoyed the interviews.
Combining mindfulness with her tips and honesty on the subject, Fearne's words in Quiet definitely inspired me to take more control over these voices that have me overthinking, over-worrying and stressing about things I cannot control nor change. Like a lot of aspects of my health. Many of us with a chronic illness such as thyroid disease need to accept that on some days we will be able to do more or less than on other days. It's just part of being human and when you have health conditions, it's just part of having them too. Days can differ, but there is peace in understanding that and letting it be.
As she says, we have to focus on our uniqueness, our own strengths, quirks and whatever it is that makes us feel good. Not other people. We need to look after ourselves before we're able to give energy away to other people too.
I found it interesting how she covered sleep, promoting better sleep and even touched on the hormones serotonin, melatonin and cortisol, which as many of us know, can be hugely involved in thyroid health and why we may not feel well even when on thyroid medication. Like me, she mentions how magnesium and especially in the form of salt baths, helps her sleep as well as proper gut health. This was great to see in a non-endocrine focused book for once!
As with all self-help style books, I read this one with a highlighter pen to highlight any parts that I found particularly useful to me. Self-help books are best used when we actively interpret how they can be utilised in our own situation.
You can get a copy of this book from Amazon on the link below.
Have you read this book? What did you think?