Click here to listen to a reading of this blog:
These past few months have been filled with excitement, anxiety and finally: relief, now I reach a time I can comfortably share this news with you all. My husband and I are expecting our first baby next year!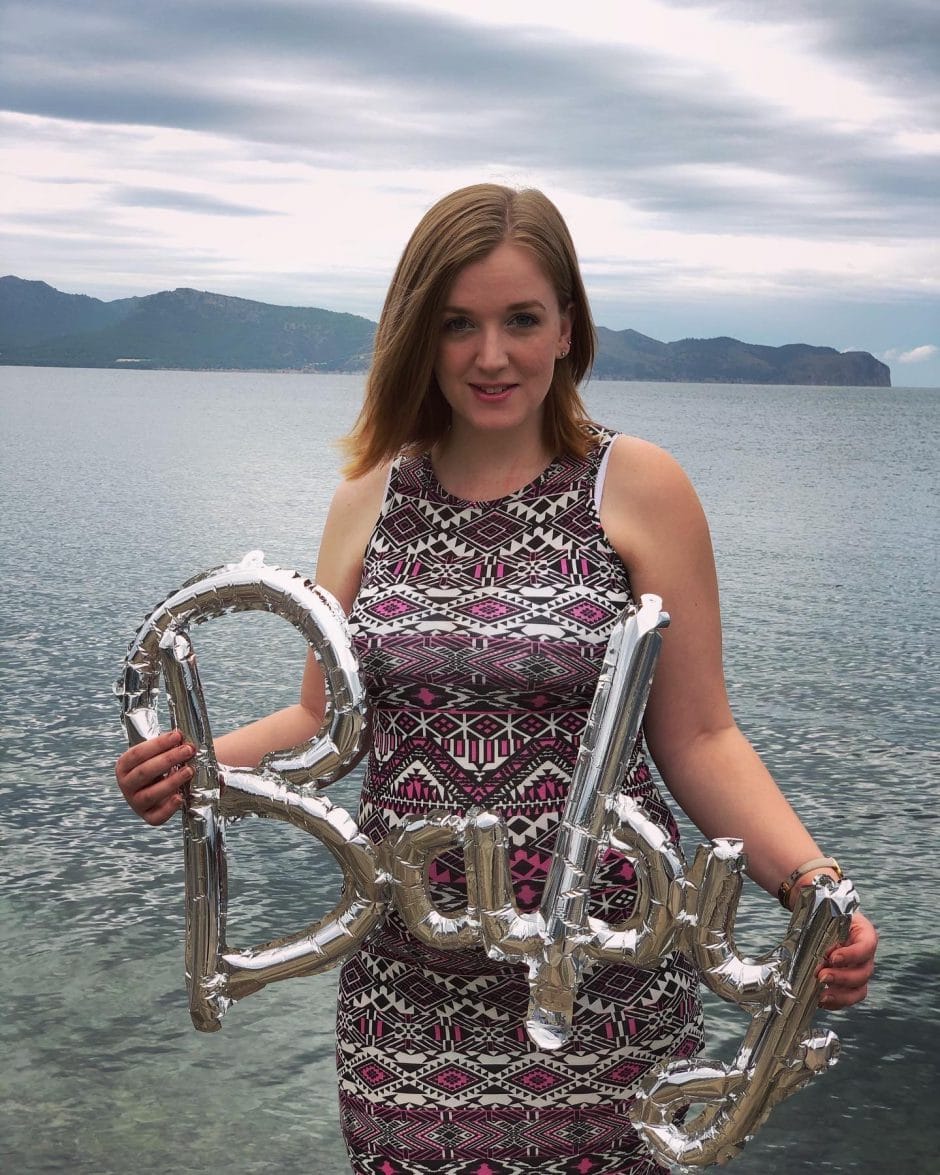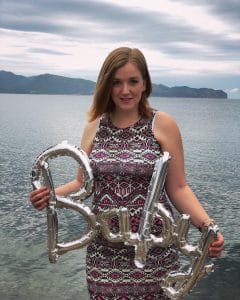 I've been juggling a lot lately – writing and releasing my new book, the launch of my thyroid courses websites with Nadha Hassen over on Thoughtful Thyroid and growing a human life (as well as preparing for them to be here!)
It has been hard to not share this exciting news with you all sooner, as I'm usually so open about my thyroid health and this pregnancy has of course impacted that, but after experiencing a pregnancy loss before, it has made me even more cautious about getting ahead of myself. I am, however, writing plenty of blogs and articles surrounding what I've learnt whilst being pregnant with hypothyroidism, Hashimoto's and on NDT medication. I haven't found a lot of information about this during my own pregnancy, so I want to fill in those gaps for others.
I know that pregnancy announcements can hurt if you've lost a pregnancy or are having struggles conceiving – I've felt it and I know many other thyroid patients have too, but please don't lose hope. I still don't really believe it's happening to me, but I'm finally having a miracle rainbow baby, after once upon a time giving up hope of ever becoming a mother.
After a previous miscarriage, I was shocked to find that when we started trying to conceive again, I fell pregnant straight away. Many of us with thyroid problems are at an increased risk of fertility issues, so I was very surprised. However, after miscarrying last year, I spent over a year getting my health back to as perfect a place as possible before attempting to fall pregnant again.
Related posts:
13 Things I Did to Have a Healthy Pregnancy With Hashimoto's and Hypothyroidism
Was My Thyroid Pregnancy What I Expected?

Being twenty-five at the time of falling pregnant though, I knew my age was on my side as well as my thyroid health being in the best place it had ever been. Since knowing that I wanted to start a family in my mid-twenties, a couple of years ago, I have worked hard on my health to get it to as good a place as possible to support conceiving and maintaining a healthy pregnancy. I will of course speak about everything I did to prep my body in upcoming blog posts.
When to start a family is a very personal decision, but I knew I wanted to seize the opportunity when my Hashimoto's reached the point of remission and I felt as well as I could, in order to support my body through pregnancy and post-pregnancy as well as possible, in order to recover as smoothly as possible.
Sadly, having Hashimoto's leads to 35% fewer live births compared to those with normal thyroid function and the risk of miscarriage also increases with hypothyroidism. [1] October is also Pregnancy and Infant Loss Awareness Month, so I always spread awareness concerning the link between pregnancy loss and thyroid function too.
I'll be populating the existing 'Pregnancy posts' category on my website with more articles, as I share my own pregnancy journey and experiences with Hashimoto's, hypothyroidism and being on NDT medication throughout pregnancy.
If you've struggled with fertility issues yourself, please know that there are answers out there. Getting your thyroid levels optimised, checking vitamin levels, full sex hormone and health testing (oestrogen dominance was affecting my fertility) are all vital. Read what I did here.
You can also see my blog post concerning fertility here, and some books I found helpful listed below:
Your Healthy Pregnancy with Thyroid Disease: A Guide to Fertility, Pregnancy, and Postpartum Wellness
The Thyroid Hormone Breakthrough: Overcoming Sexual and Hormonal Problems at Every Age
Beyond The Pill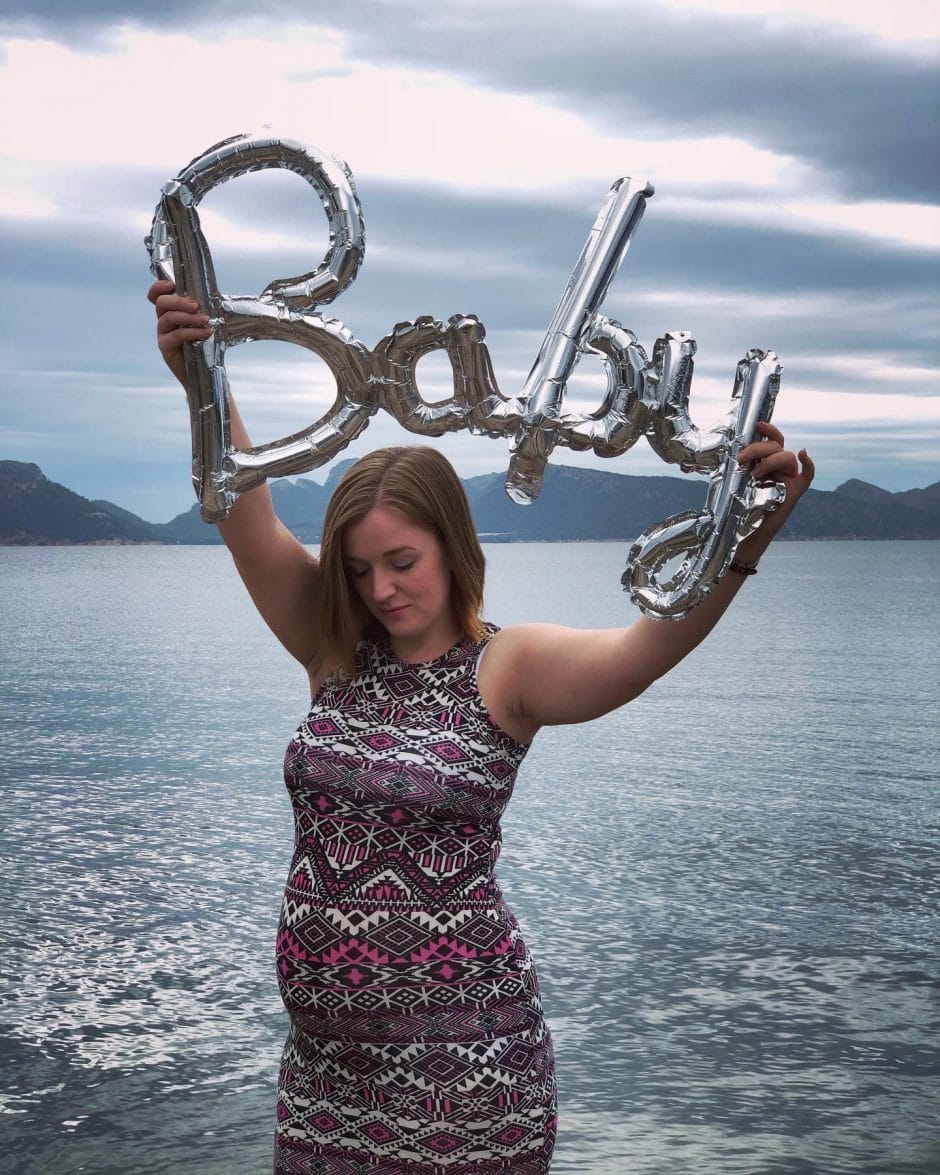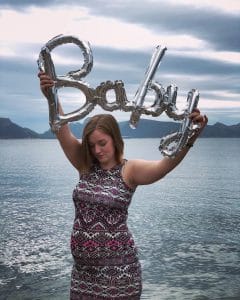 I know a lot of you will have questions, so I'll try my best to answer as much as I can over the coming months, but I will also be taking a step back from my work for a while too, as we welcome this new addition to our lives and figure out what my health looks like post-birth. My form of 'maternity leave' from the thyroid advocacy work is still being worked out. However, you'll still see regular new blog posts every week and social media posts. Be sure to follow me on Instagram in particular as I share the most personal insights over there. 
Little one is due to arrive early next year and is kicking me as I type this. 
References:
[1] https://www.thyroid.org/patient-thyroid-information/ct-for-patients/october-2016/vol-9-issue-10-p-9-10/
A Book for Our Children:
Thyroid Superhero: A Kid's Guide To Understanding Their Grown-up's Hypothyroidism, which helps children to understand their caregiver's thyroid medication, flare days, symptoms and much more.