Click here to listen to a reading of this blog:
As I've mentioned many times before, to me mental health and wellbeing are a big, though not often spoken about, part of being a thyroid patient. When your physical health gets hit as it can do with hypothyroidism, so can your mental health.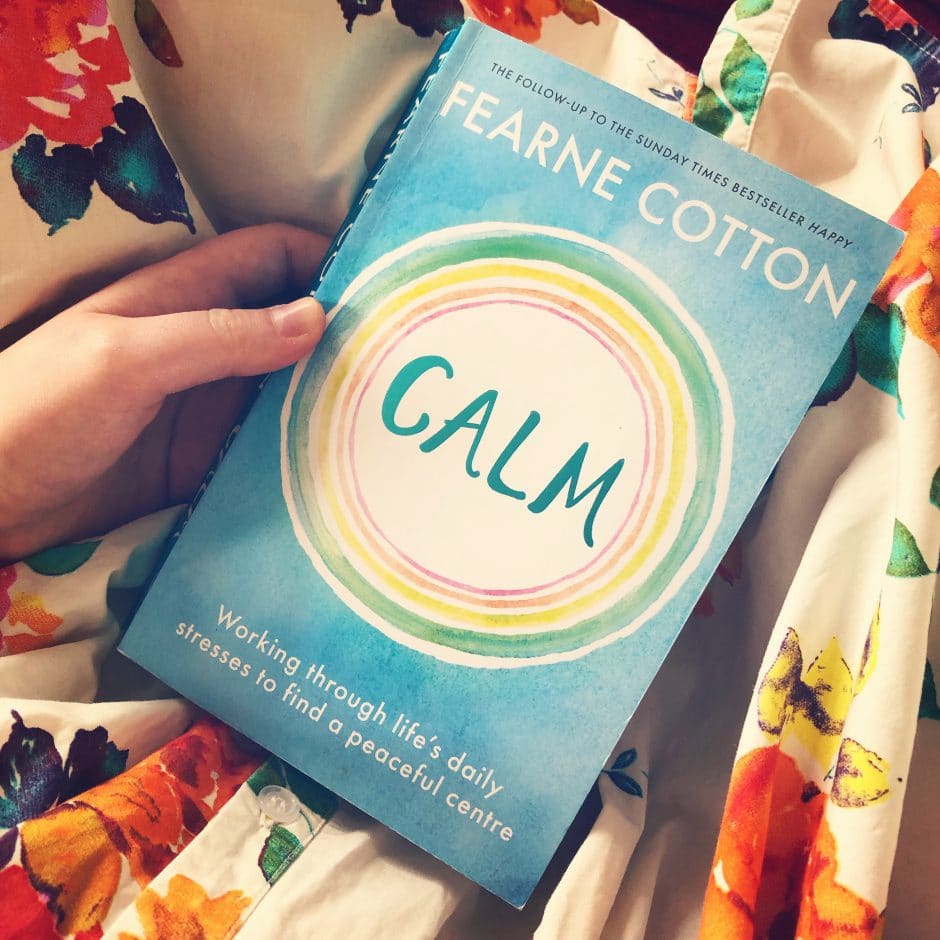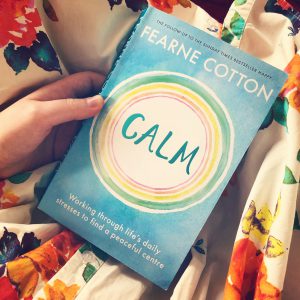 Calm by Fearne Cotton is the follow-up to Happy. 
With the first book looking at ways to find joy in everyday life, Calm helps us work through the daily stresses and worries we often face, in order to feel less stressed out and more relaxed. 
I may reference back to this book and what I've learnt from it throughout my blog posts.
I really appreciated this book and know that many other thyroid patients will too. Learning to manage our stress levels can be such a big part of living well with hypothyroidism and Hashimoto's.
Covering topics such as listening to and appreciating everything your body does for you, panic attacks, eating and drinking to fuel a body that works properly, exercising with good intentions, letting go of other peoples' judgements of you (striving to meet other peoples' expectations will never make you feel calm), getting a good night's sleep, breathing techniques to calm yourself, mental health and overcoming trauma, meditation and more, this book is a packed read.
Fearne writes with her own personal experiences woven through self-help tips, tricks and information from experts on various topics, as well as many interviews and activities to fill in, to break up the format of the book and keep it interesting.
I particularly appreciated the way in which Fearne speaks about looking after our bodies, as something that should be well cared for and even admired for all it is able to do. She also advocates for embracing all emotions and instead of brushing the negative ones aside and she covers accepting mistakes and life lessons and moving on from regret.
A lot of people going through a thyroid condition diagnosis will feel a sense of grief with it all, and a lot in this book could be used in conjunction with overcoming that period.
Parts that particularly spoke to me included redefining what success means for you, as opposed to just bobbing along with whatever society tells us we 'should' be doing, as well as speaking about the drama and tension within families and how to not let these moments or people control your happiness or affect your stress levels. I also liked the 'Calm Environment' chapter, which was an interesting read covering how to make your home emit a more peaceful vibe and encourage good sleep and good feelings. I'm a big fan of decluttering my house and spaces often and it really does help my mood.
Also looking at parenting stresses and being a 'worrying mother', a lot of you will likely relate to these chapters too.
A big part of many peoples' stress will be due to work and so the book wouldn't be complete without a chapter looking at how we can change this. Including adjustments in your work, finding a good work-life balance and techniques for overcoming stressful times in the workplace.
You do not need to have experienced anxiety disorder or another mental health condition in order to find this book helpful, as it isn't written strictly for those with them. It is a useful tool and reminder for anyone who feels that they could do with a little more calm and lot less stress, worry and chaos in their lives.
Calm is the same as Fearne Cotton's other books in terms of how beautifully illustrated and put together they are. It felt like a treat to read as I chewed through the whole book in just a few sittings, with my trusty highlighter to run over any parts I found particularly useful to me. The book is like Happy in its layout, in terms of it having no contents page or index, so I recommend having a pen and post-it notes, or a set of highlighter pens, with you when you read the book so you can make notes, highlight or bookmark as you go along. Self-help books are best used when we actively interpret how they can be used in our own situation.
You can get a copy of this book from Amazon on the link below.
Have you read this book?