Click here to listen to a reading of this blog:
TW: Mental Health, Depression, Suicidal Thoughts 
A part of having hypothyroidism that is often overlooked is the strong connection between the disease and mental health conditions such as anxiety and depression. In Thyroid UK's 2015 survey, it was revealed that over 50% of the respondents also lived with depression. 
So, I asked fans of my Facebook page how thyroid disease has affected their mental health. Because there's so many stories out there.  It's an area we need to raise awareness on as most people are totally unaware of the link.
People have been kept anonymous as some of these comments are so personal.
"I've never suffered in my life with anxiety & depression, until I was finally diagnosed with Hypothyroidism which keeps going into Hyperthyroidism. I thought I was going mad . I had poor concentration, panic attacks, the works. There's many more but the story and list is too long."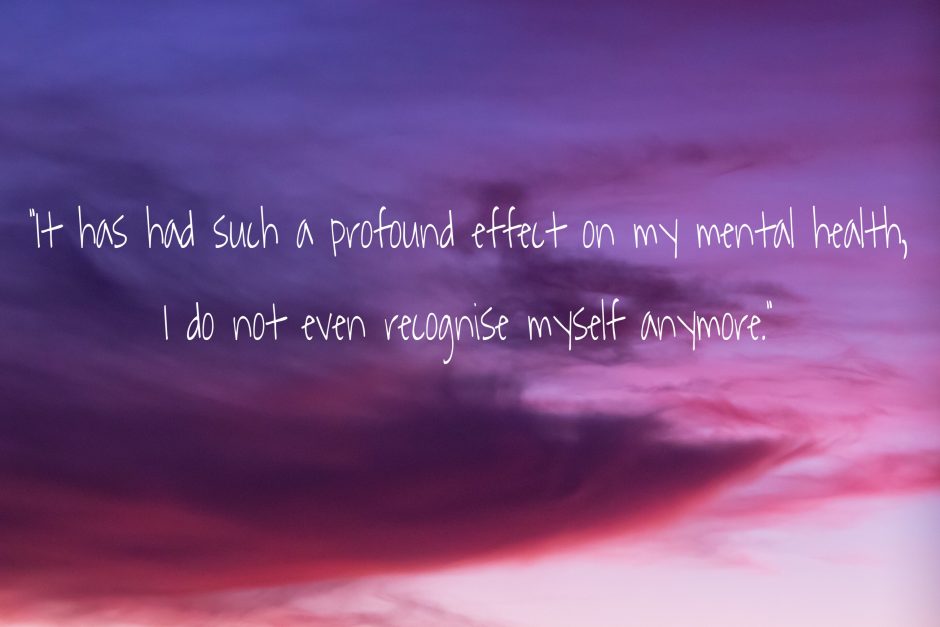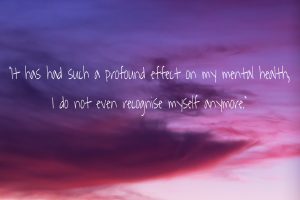 "I have a lot more anxiety than I used to. I prefer being home a lot of the time and it's impacted on socialising and friendships. I feel that my life has become very rigid at times, needing more structure and routine than ever before and I cannot just go with the flow. At the same time it can be hard to plan far in advance due to not knowing how I'll be feeling. Swings can and do happen, that's the nature of Hashimoto's unfortunately. I've become more paranoid about my health overall due to the fear of developing other conditions, mistrusting doctors as they gave me thyroid meds then took them away again leaving me to develop serious problems in the four/five years without meds. I now have serious trust issues when it comes to medical professionals. It's all had a massive impact on my mental health."
"This last few months, I seem to be sinking and am very emotional. I used to be known as slightly 'hard' and very rarely cried. But now I can't stop. I just have to think of a sad article, remember my much loved Grandma etc. and the tears are flowing. It's exhausting. I can cry for no reason whatsoever and I seem to spend a lot of time thinking back to happier times. Feeling so ill for so long is bound to have an impact on mental health and maybe I've just reached a peak where I can't act as if everything is fine any more. I don't socialise anymore either. I find it very difficult just to go to the shops. I'm taking early retirement due to my health as well as I just can't cope with it all."
"I'm isolated. I have depression. It's the worst this time of year when it's cold and dark outside. I have just enough energy to work and cook dinner but people expect more. I'm tired of meeting expectations. I shut a lot of people out of my life. It's frustrating that I can't always hear or comprehend what people are saying to me from the brain fog. I have anxiety about forgetting things so I double check everything. I'm afraid to change my routine because I might forget something important or be unprepared or overtired."
"I feel emotionally flat and have to force a smile on days when I'm feeling my hypothyroidism symptoms. The fatigue and body aches bring me down and I feel I'm only existing and not really living life to the full. I am always seeking peace and quiet as I have low tolerance to loud noises . I am more hypersensitive to comments made from people which is annoying as I used to be a bubbly glass half full person before my diagnosis of hypothyroidism."
"I have severe depression and panic attacks. It's a major ordeal to leave the house. I have to plan an outing out beforehand and have developed some strange panic dealing with being in a car."
"The biggest impact is living a much quieter life, more isolating than before. I'm in constant battle with myself. There is so much I want to do but when I do too much it takes me a long time to recover again. It does feel at times like the rest of world is living and I am no longer a part of it and as time goes by I'm just forgotten about and haven't got the sustained energy to keep pushing myself to be out there. It's isolating."
"I have really dark times where I just cry to myself and shut myself off from everyone. It's even affecting my work where some days I hide away and I feel so embarrassed speaking to people about it. And if I watch something that upsets me I automatically turn to having dark/ upsetting thoughts about myself."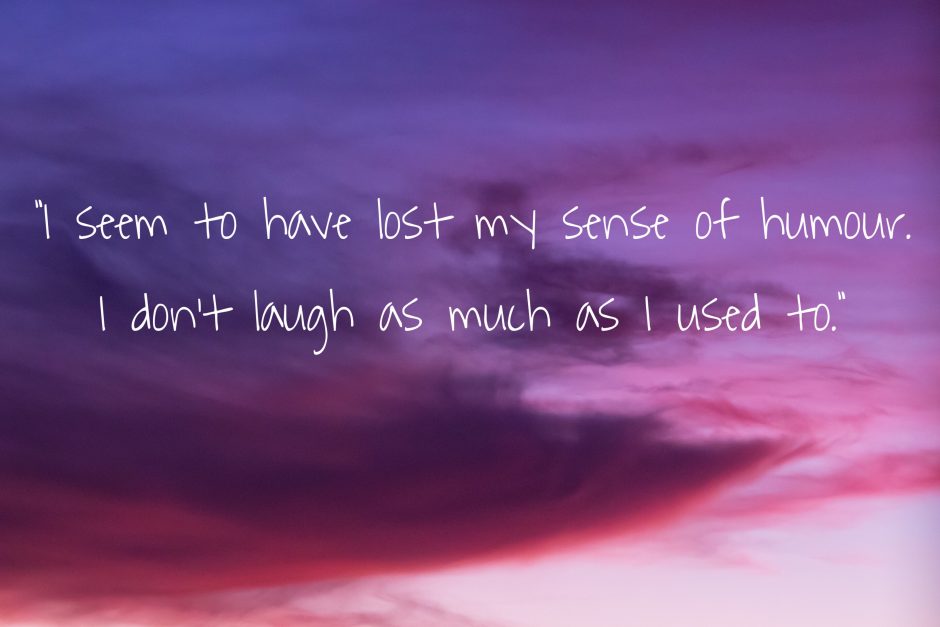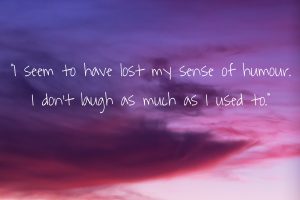 "Some days my brain seems to connect and then I realize what I should have known earlier."
"It seems to really steal the sense of well-being from me. When I have a rare day where I'm feeling a sense of well-being, I sometimes still feel sad, because I know it's going to end soon, and the next day will likely be bad again. Often times my mental outlook is grim, because I face an unknown future. Will I be chronically ill the rest of my life? Will I one day have more good days than bad? Will I ever be the mother I want to be? Most days, I have to admit I probably won't be able to. I think living with hypothyroidism, or any other chronic illness, forces us to grieve the loss of the person we once were. We likely won't ever see that person again."
"This lifelong health condition can be debilitating… the symptoms are so broad and differs from one person to another. How each individual feels and what each one goes through can truly bring our spirits down. Mentally and physically we are challenged every second of the day with this condition. I personally struggle with fighting the negativity that this condition has put forth upon me. But as each day passes I can only be my own advocate to better understand and gain control of what challenges me."
"I am so pleased all the depression and anxiety went as soon as I started NDT. I lost 17 years of my life to this horrible condition. I missed so much, the excuses I made so I didn't have to go family gatherings, watching all the family go to a wedding as I couldn't face it, but crying and feeling relieved when I was left alone. I am certainly making up for lost time now."
"I feel lonely a lot because of social anxiety. My husband is the only one who understands my physical struggle and is willing to help me. I've dealt with depression over the years, but anxiety is a new one lately. I don't like car rides for some reason. It got so bad one day that my husband pulled over to see what was going on because I almost basically stood up in my seat. I can't remember what I'm doing or remember simple words to describe what I'm trying to say some days. I have to plan day by day because I never know how I'm going to feel. I get frustrated because I can't sleep when I need to, and sleep when I don't want. I'm always exhausted."
Feel free to add your own in the comments section below. 
Read other blogs in the 'Thyroid Patients Explain' format here. 
You may also consider online therapy with BetterHelp.