Click here to listen to a reading of this blog:
This post may contain affiliate links, to find out more information, please read my disclosure statement. As an Amazon Associate I earn from qualifying purchases.


You may have heard about Epsom Salts before and wondered "What on Earth are they?" 
Epsom salt usage is becoming increasingly popular, especially among those with thyroid conditions, and there's good reason why.
I use Epsom salts once or twice a week in a bath, and as and when I feel I need it in a foot soak, too.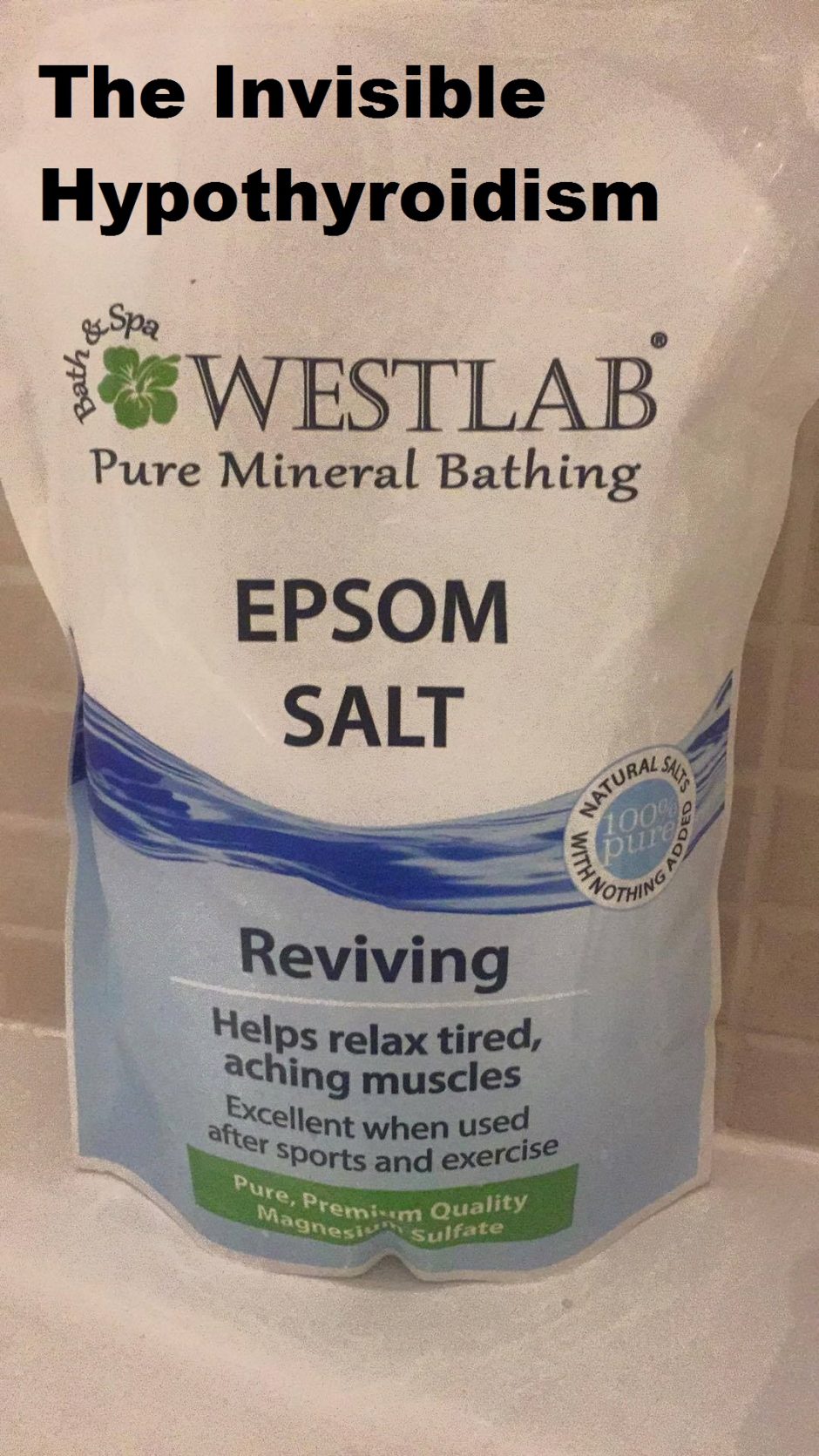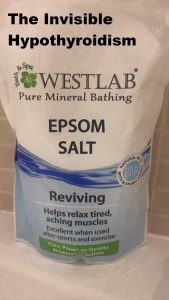 ---
What Are Epsom Salts?
Epsom salt is actually magnesium sulfate, which therefore, makes it a great source of magnesium. Some thyroid patients will use these salts in a bath or foot soak instead of taking magnesium supplements. The magnesium is absorbed through the skin and in to the body.
How Are Epsom Salts Useful for Thyroid Problems?
A  bath with Epsom salts can help you unwind and get ready for bed; relaxing muscles and leaving you feeling de-stressed.  The magnesium in the salts relieve stress by promoting the production of serotonin and reducing the effects of adrenaline. Magnesium is also important in the production of energy and helping us to feel invigorated, but without feelings of restlessness/anxiety.
Many thyroid patients (including myself) state that Epsom salts help their aching muscles and tired legs/feet, headaches and sprains. With cold and flu season underway, you could try soaking in Epsom salts as it should ease muscle aches and pains and help you get a good night's rest. You may even recover faster. It's been stated that these salts may also speed up healing by detoxifying your body and increasing your white blood cell count, as well as improving circulation and lowering blood pressure.
I've noticed that itchy and burning skin can also be alleviated with an Epsom salt bath or compress, as it helps my itchy legs.
Both magnesium and sulfate (Epsom salts' ingredients) help to improve production and use of insulin too. Therefore, regular intake of them may help to regulate blood sugar, lowering the risk of diabetes. (Although it's important to still have a balanced diet and not use methods such as Epsom salts in place of one!)
And although I've never tried it, Epsom salts can also be used as a laxative, apparently! This site suggests dissolving one teaspoon of Epsom salts into a cup of warm water and drinking it.
Other interesting uses include mixing it in to your conditioner to created a hair mask rich in magnesium, and using it to take away dry patches on skin and lips. You could also mix some of the salts in to your face wash to create an exfoliating cleanser, though it depends how coarse the salt is.
If you're interested in giving this many-use, loved by many Epsom Salt a go, I've put a link to it below, where it's currently on offer at Amazon.
Westlab Epsom Salt Resealable Stand Up Pouch, 1 kg – Pack of 1
Have you tried Epsom Salts? What did you think?
You can click on the hyperlinks in the above post to learn more and see references to information given.
✨
Like this article? Follow Rachel on Facebook | Instagram | Twitter | Pinterest​ for more great thyroid content. ✨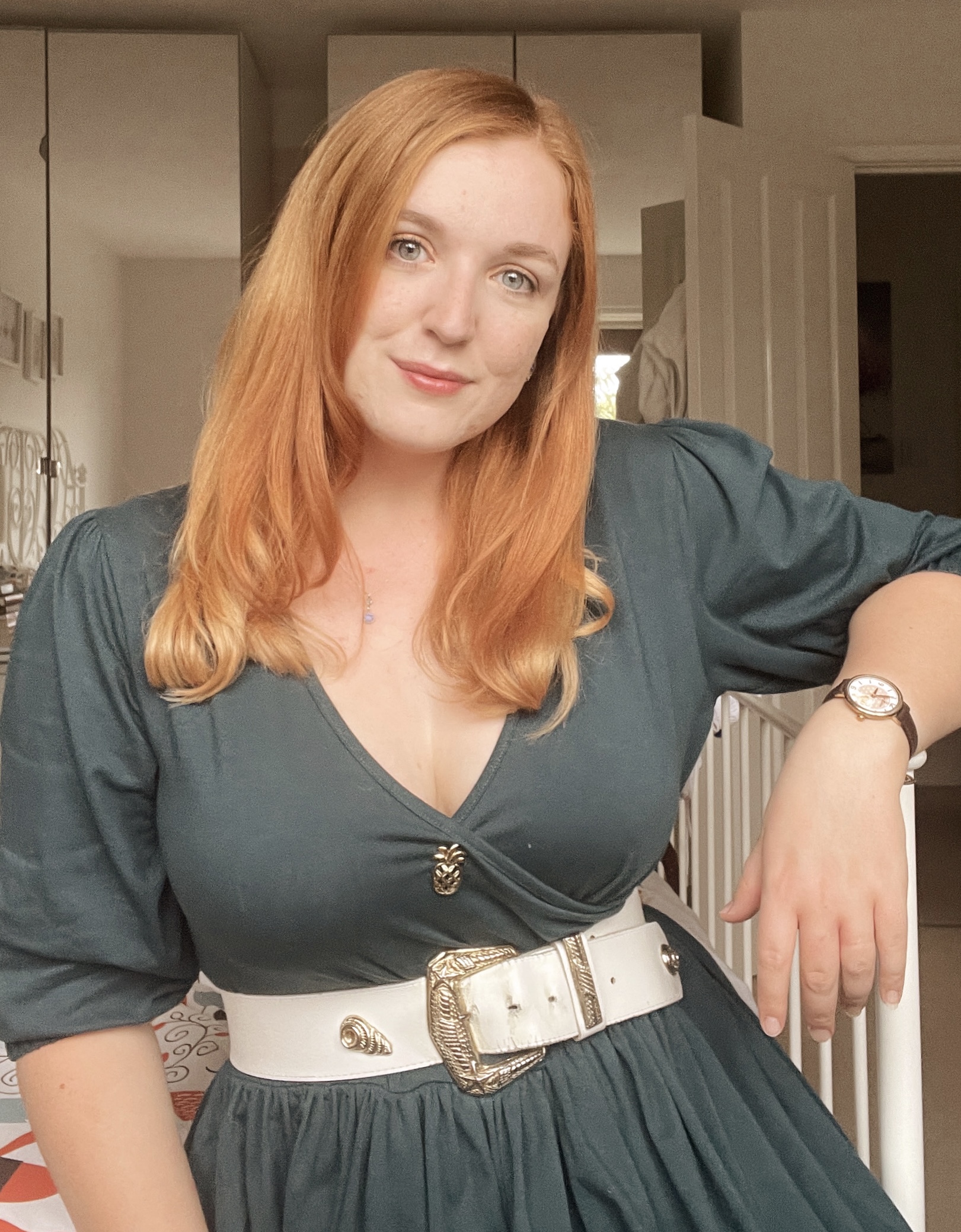 Rachel Hill is the highly ranked and multi-award winning thyroid patient advocate, writer, speaker and author behind The Invisible Hypothyroidism. Her thyroid advocacy work includes writing articles, authoring books, producing her Thyroid Family email newsletters and speaking on podcasts, as well as being a founding board member for the American College of Thyroidology. She is well-recognised as a crucial and influential contributor to the thyroid community and has a large social media presence. Her books include "Be Your Own Thyroid Advocate" and "You, Me and Hypothyroidism".