Click here to listen to a reading of this blog:
Read the last blog in this series.
I am pleased to say that quite a bit has improved over the last four months.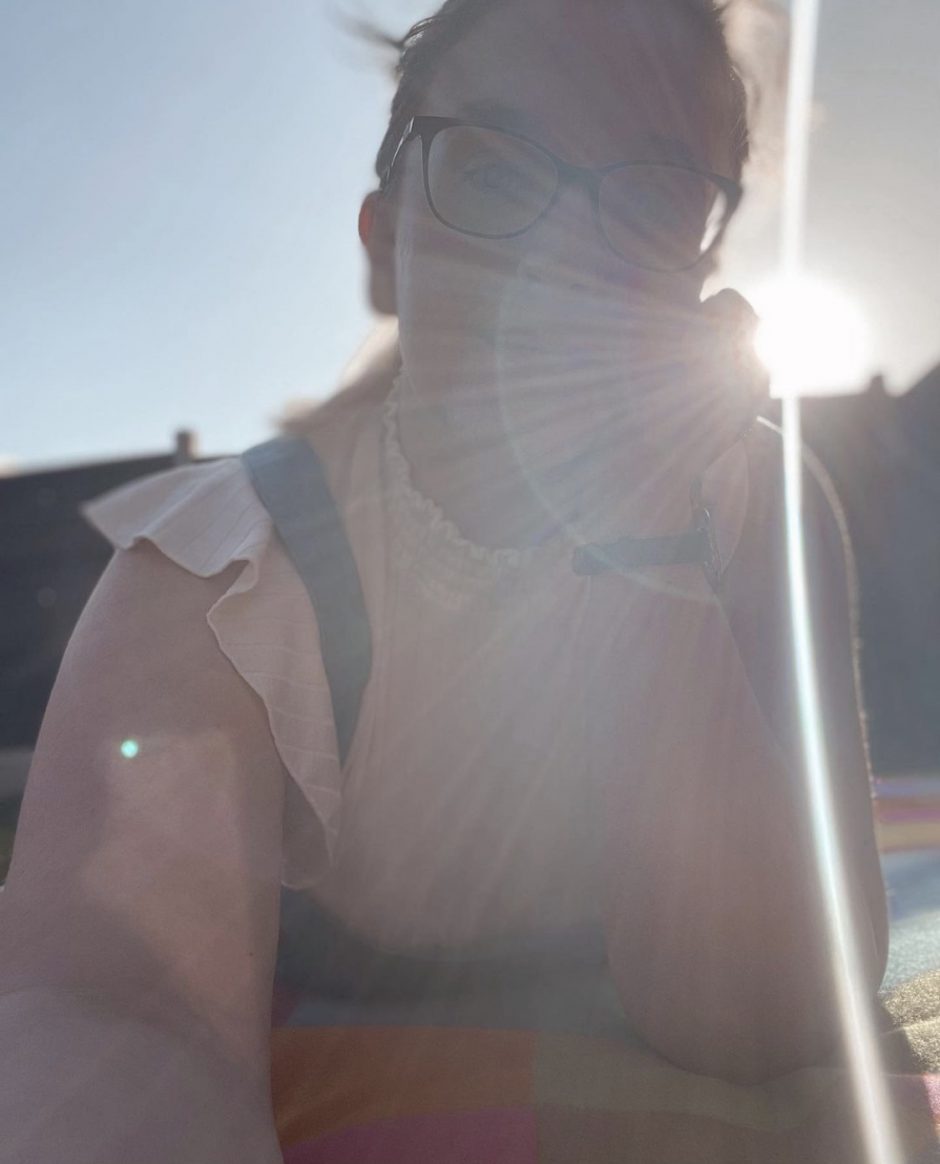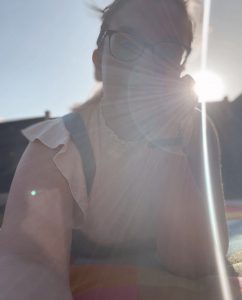 Thyroid Levels
Since adding a small amount of Levothyroxine to my Armour Thyroid medication in November, I definitely feel better for it. I was actually on the Levothyroxine for a couple months, wasn't sure if it was making me feel any differently, so stopped it for a month, felt a lot more tired, so recommenced it and now feel better again. With this combination of NDT and T4 meds, although non-conventional, my thyroid levels are optimal finally again. On NDT alone last year, my Free T3 was good but my Free T4 was low.
I also received the news that my Hashimoto's is back in remission again! Which is excellent. I shared a few months ago how I felt about no longer being in remission, but that I wasn't going to focus on it too much. I had faith that the thyroid antibody levels would fall again when the other areas we were working on were also coming back in to balance. And that is what happened.
The Symptoms
The symptoms I mentioned experiencing in my last update included fatigue, acid reflux, acne, constipation, itchy and sore scalp, muscle aches and brain fog.
The fatigue is gone (I'm even back to walking a lot every day again), the brain fog, muscle aches and reflux is also gone. Exercise wise, I have also started salsa lessons again which is really exciting.
The scalp issues are still persisting, but I've just started a new shampoo from my GP to see if that helps. 
The constipation resolved as soon as I started the digestive enzymes. I had a lot of gas initially, but it settled down within a few days.
The acne has improved quite a bit.
These photos are from a month ago: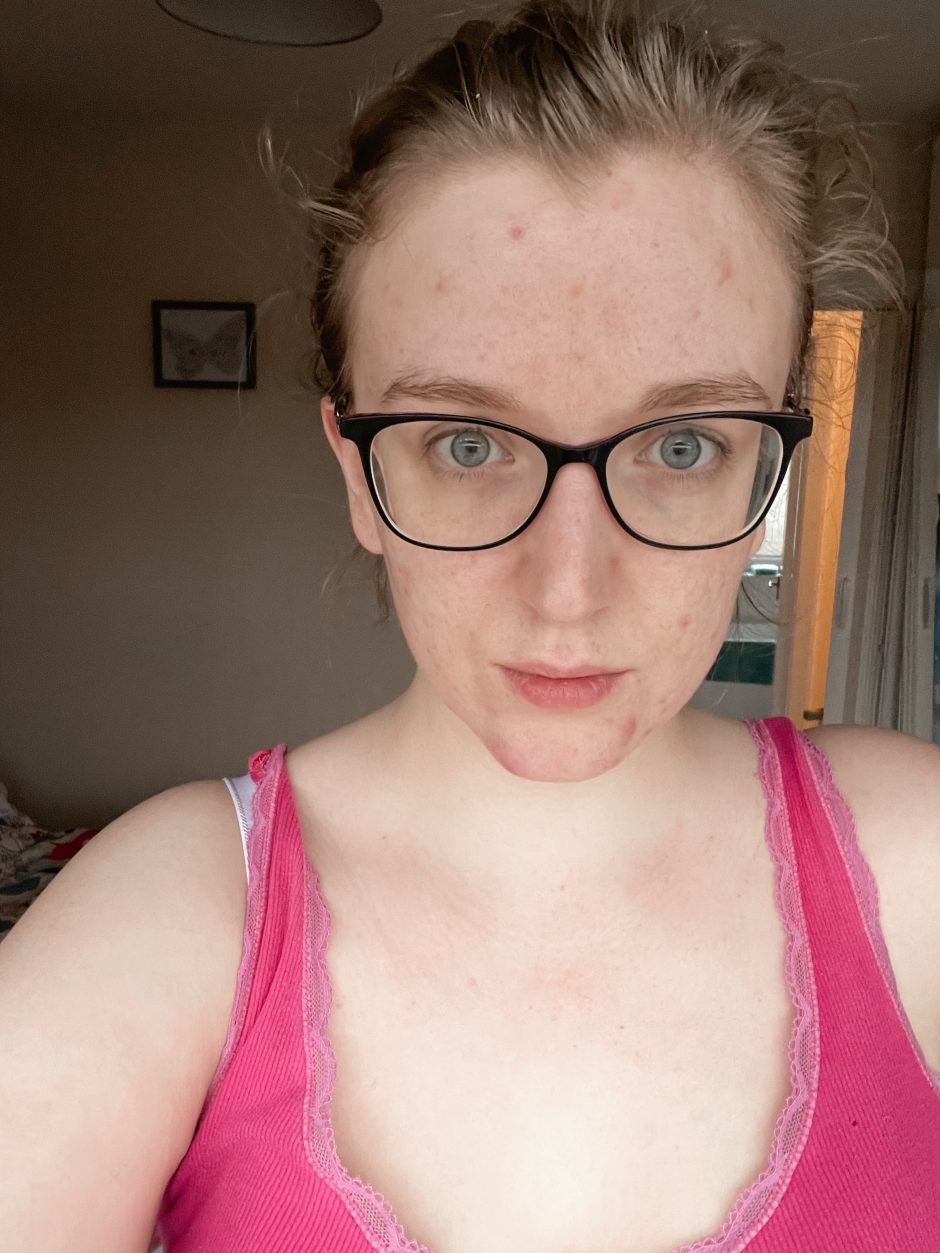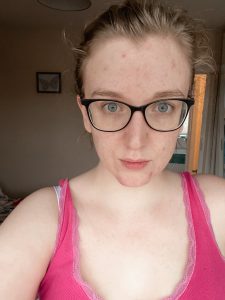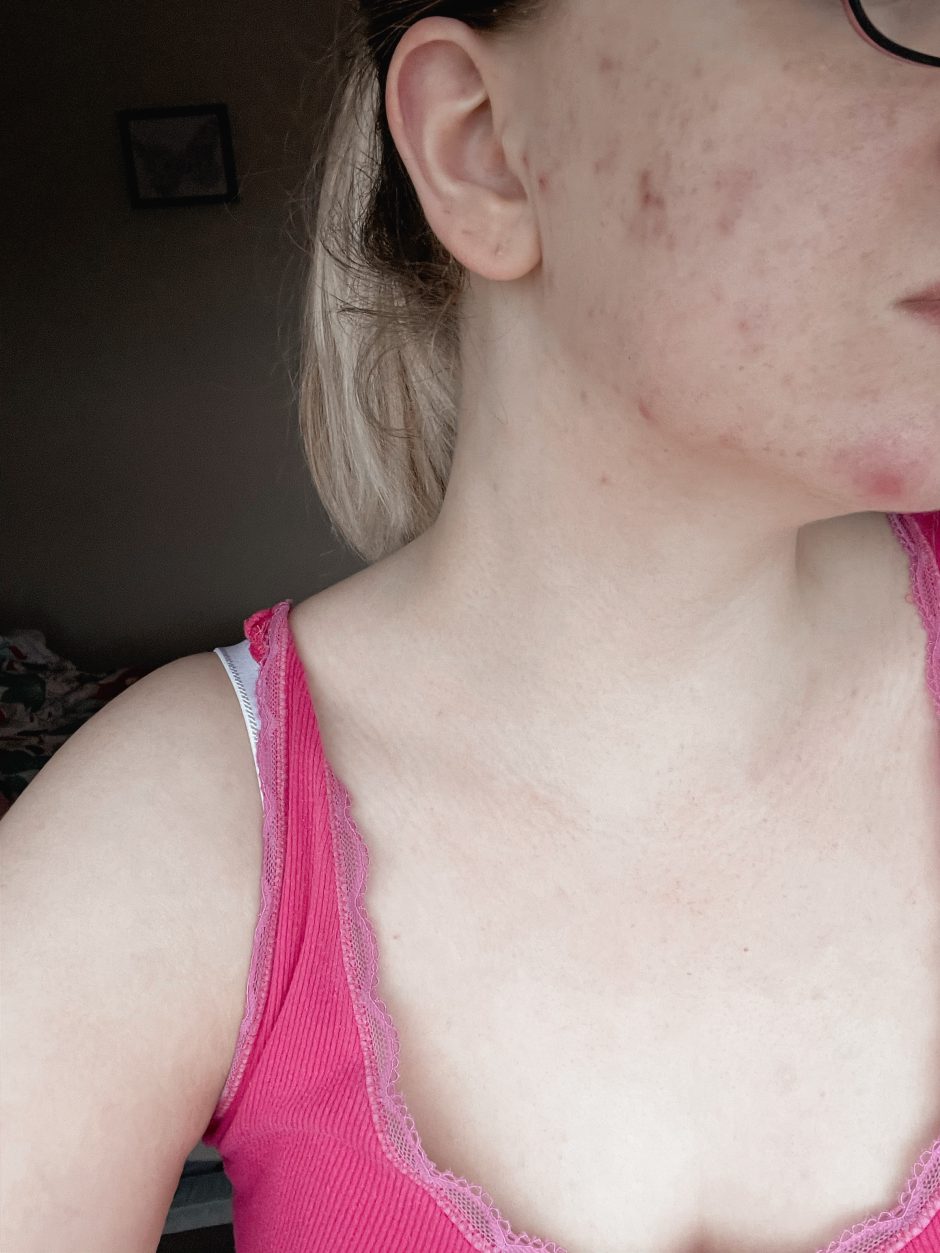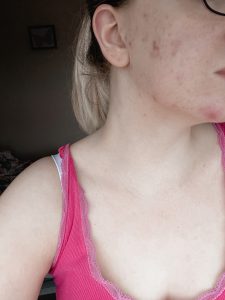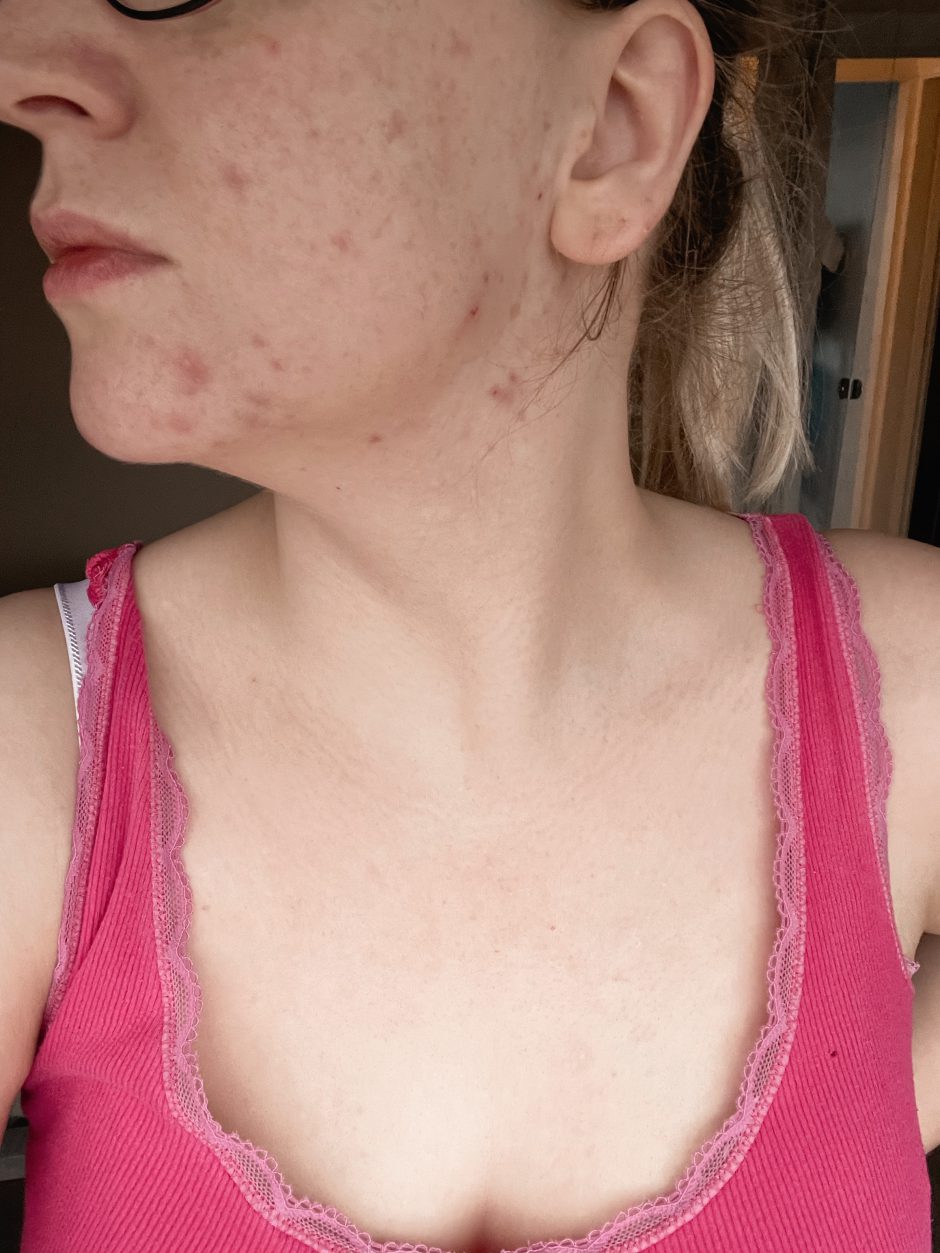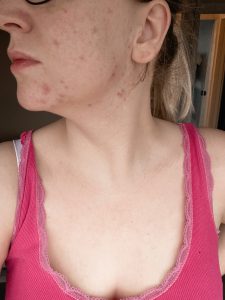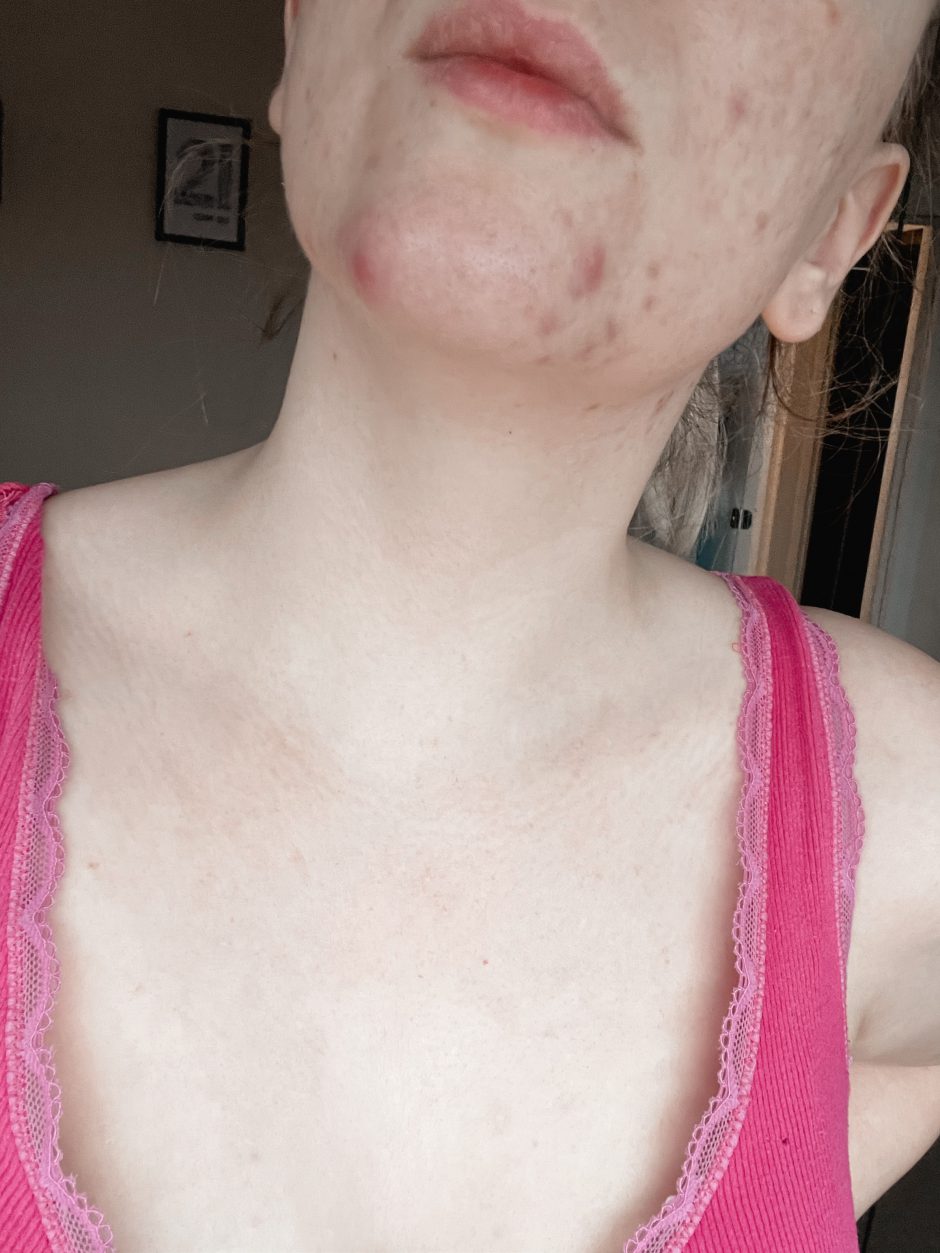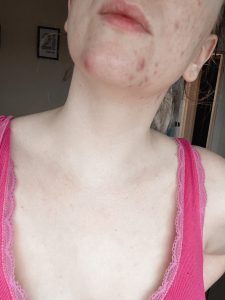 And these are now: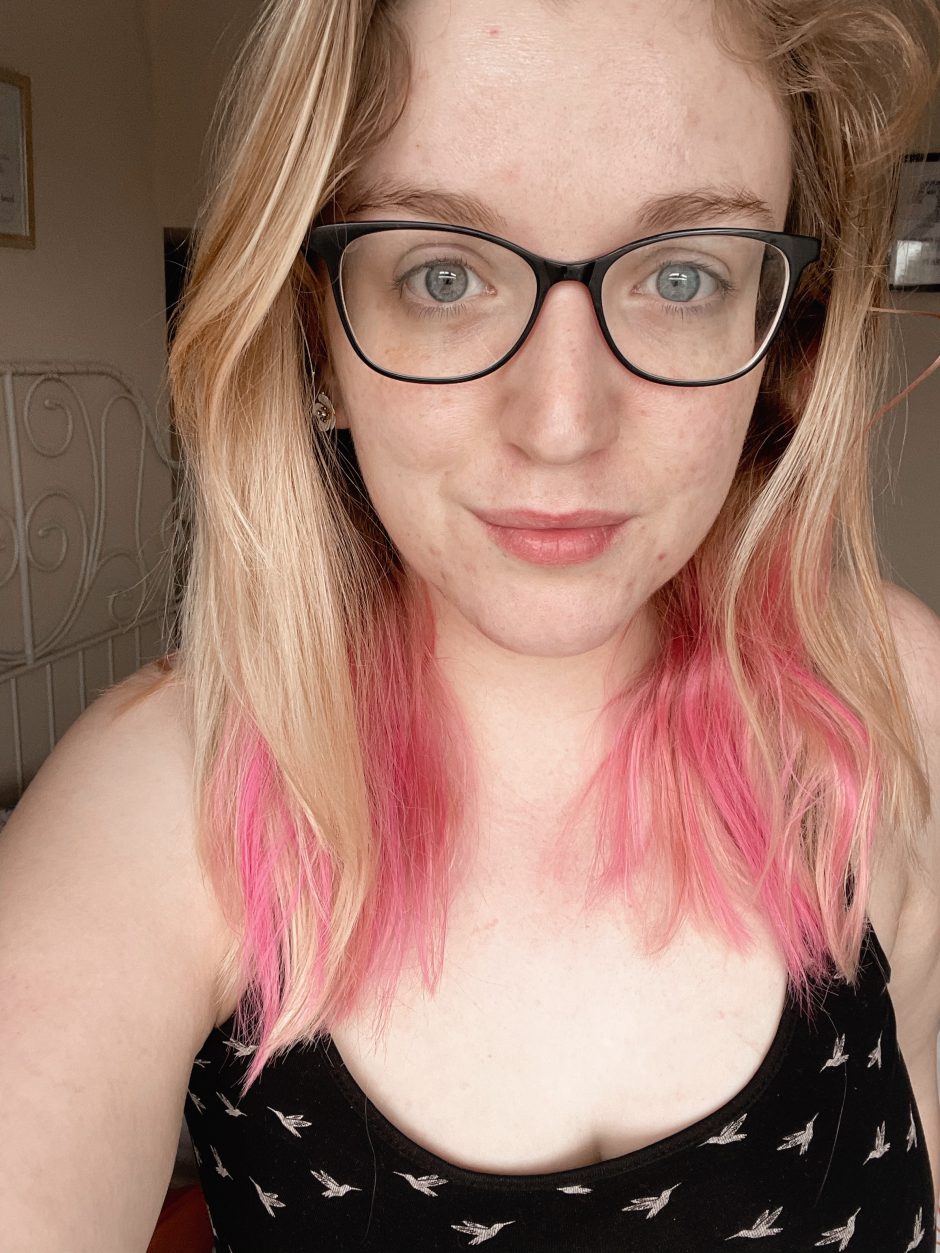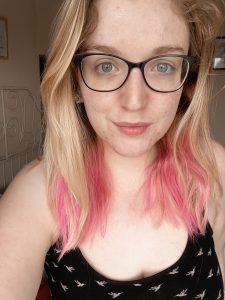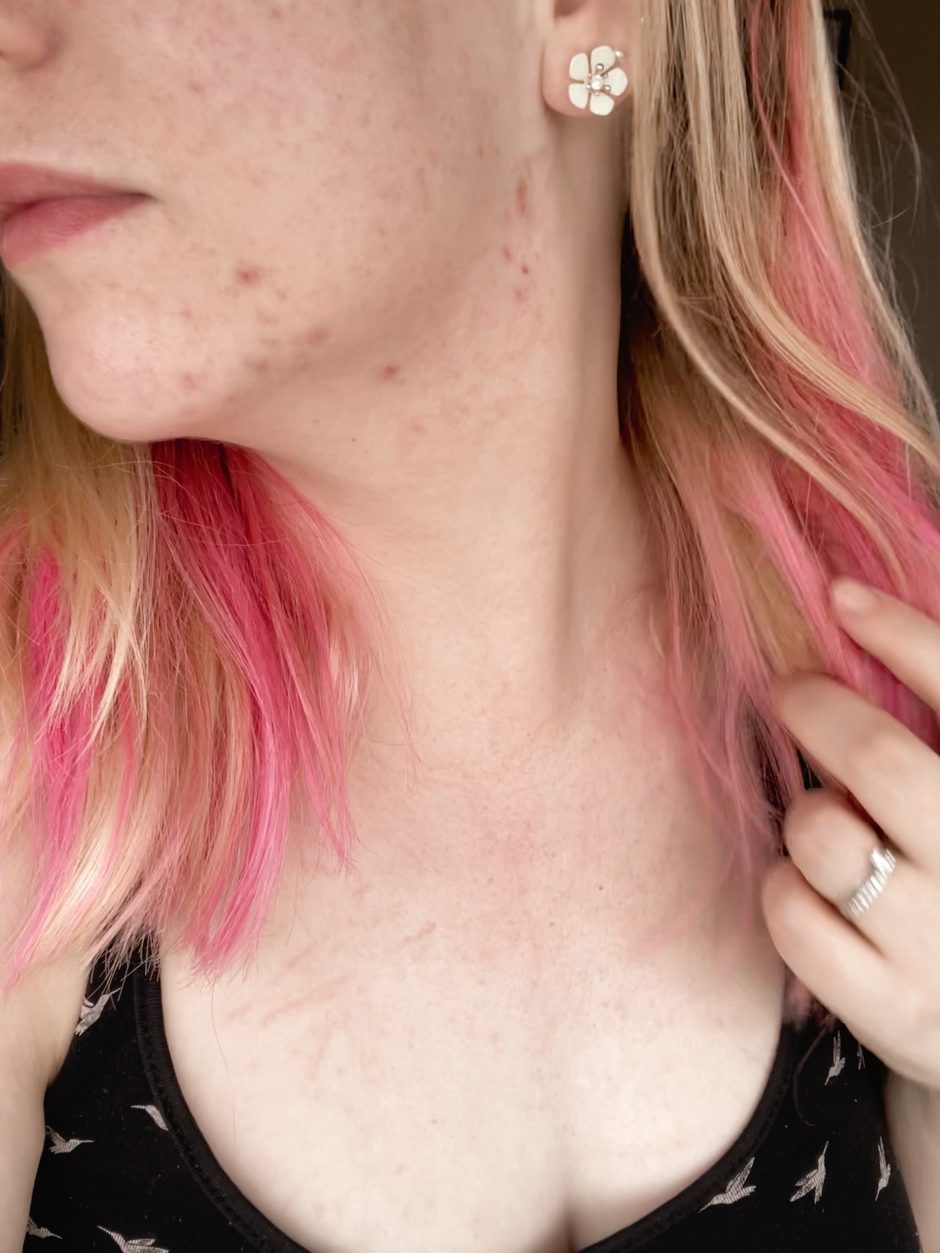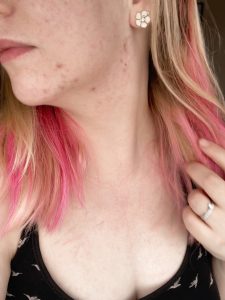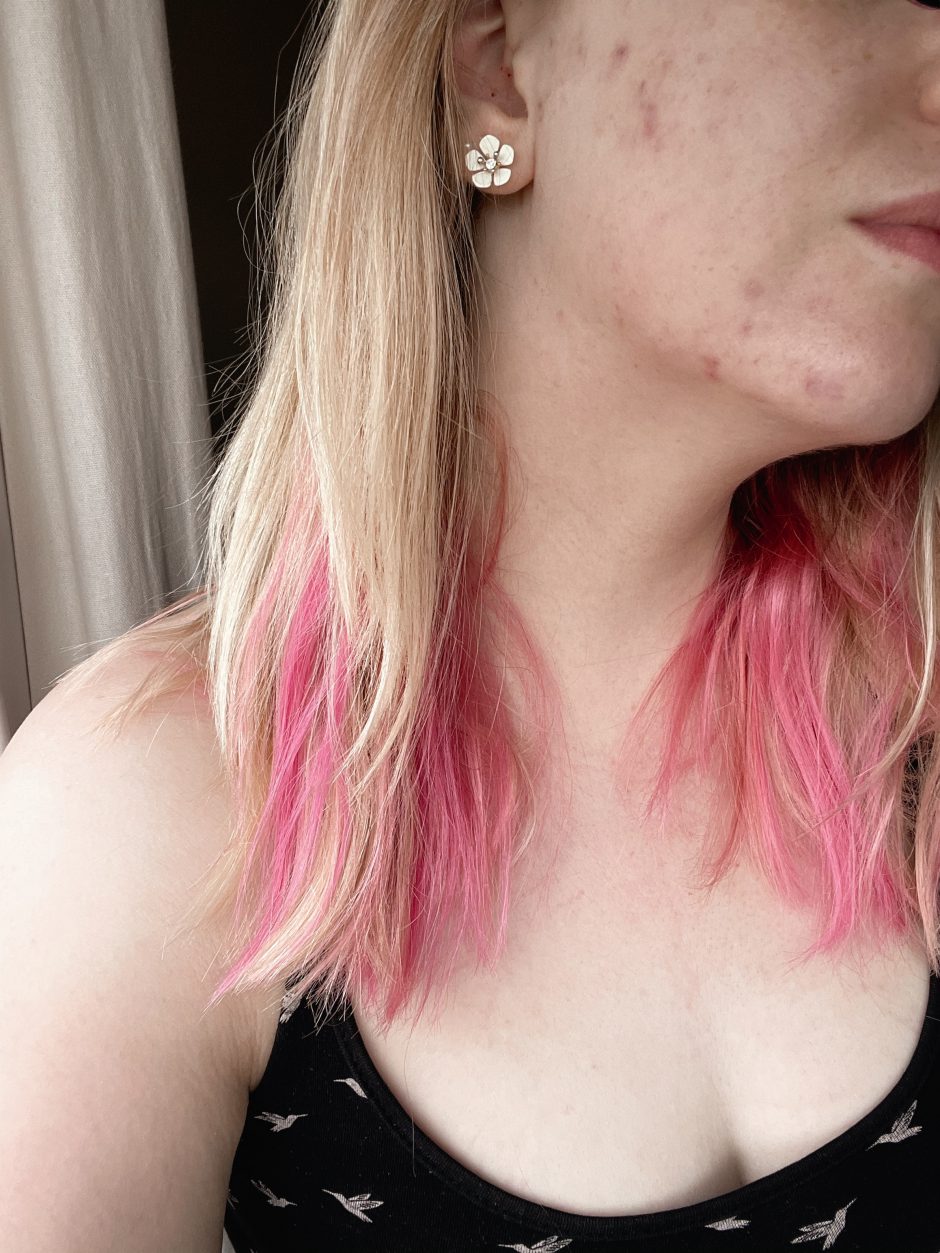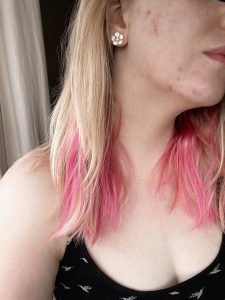 Now, I mainly just have scarring and no cystic spots.
This is what has made the difference for my acne:
My functional medicine practitioner started me on broccoli sprout extract to support the gut health work we've been doing, the liver and oestrogen dominance. 
Remembering to eat focusing on keeping blood sugar balanced (more nuts in my breakfast. Chicken/eggs/nut butter at lunch. Snacking on nuts, olives etc.)
We were already using digestive enzymes, evening primrose, bone broth, a probiotic and the other supplements I take (magnesium, zinc, Vitamin C etc.)
I also started on oregano oil and a garlic supplement for the candida (leaky gut).
Staying vigilant about being gluten-free. Being gluten-free works wonders for my acne so I've obviously remained gluten-free. This dietary change made so much difference to my past acne 5 years ago. See photos here.
My NHS GP gave me a topical acne cream to apply twice a day.
I started a proper skincare regimen. I used to just use a cleanser and simple moisturiser. Now I use: cleanser, the GP cream, an acid exfoliater 2-3 times a week, serum, SPF, rose water spray and moisturiser. I used the expert guidance found in the following books to put this regimen together:
Skincare: The ultimate no-nonsense guide and Sunday Times No. 1 best-seller
The Skincare Bible: Your No-Nonsense Guide to Great Skin
So, although I can already see and feel some improvements in my skin, it can take months to reflect the work you're doing both on the inside and outside. Hopefully it keeps improving but for now, I am happy with the progress. It's overall, much calmer and less angry. And what I'm liking most: my oil production is much more normal. My skin used to be so oily all the time.
I have also always experienced migraines when on my period, but when I had my last period, a few weeks ago now, I interestingly didn't experience any migraines at all. This is really promising. The broccoli sprout extract we're using to resolve the oestrogen dominance just might be working very quickly for me, as seen in the cystic acne calming down, oil production normalising, no migraine and a much lighter and more manageable period than normal (they have always been very heavy for me). I'm keeping my fingers crossed that this isn't a coincidence and I experience the same for my next cycle. Watch this space.
So overall, I'm feeling pretty good about things and am really appreciating the renewed energy.
Do remember that you can keep up to date with my personal health journey via Instagram. My Instagram is updated with realtime updates and you'll be able to follow along as and when everything happens over there!
How is your thyroid health at the moment? Feel free to add to the discussion in the comments below.
You can click on the hyperlinks in the above post to learn more and see references to information given.