Click here to listen to a reading of this blog:
Following a change in my thyroid treatment this year, I was due a thyroid blood test (including antibodies) to see how I was getting on.
My Private GP had changed my thyroid medication from Armour Thyroid to Armour Thyroid plus a small amount of Levothyroxine and we needed to see how this was going and how it was managing my thyroid hormone levels.
Following the news of my Hashimoto's also coming out of remission last year after the birth of my first child, I also needed to retest my thyroid antibody levels to see if what I was doing with my functional medicine practitioner was working to bring this back in to remission also.
So when Medichecks reached out to offer me a complimentary finger prick blood test kit, I felt really lucky.
They sent me the Thyroid Function with Antibodies Blood Test which arrived the next day and even fitted through the letterbox!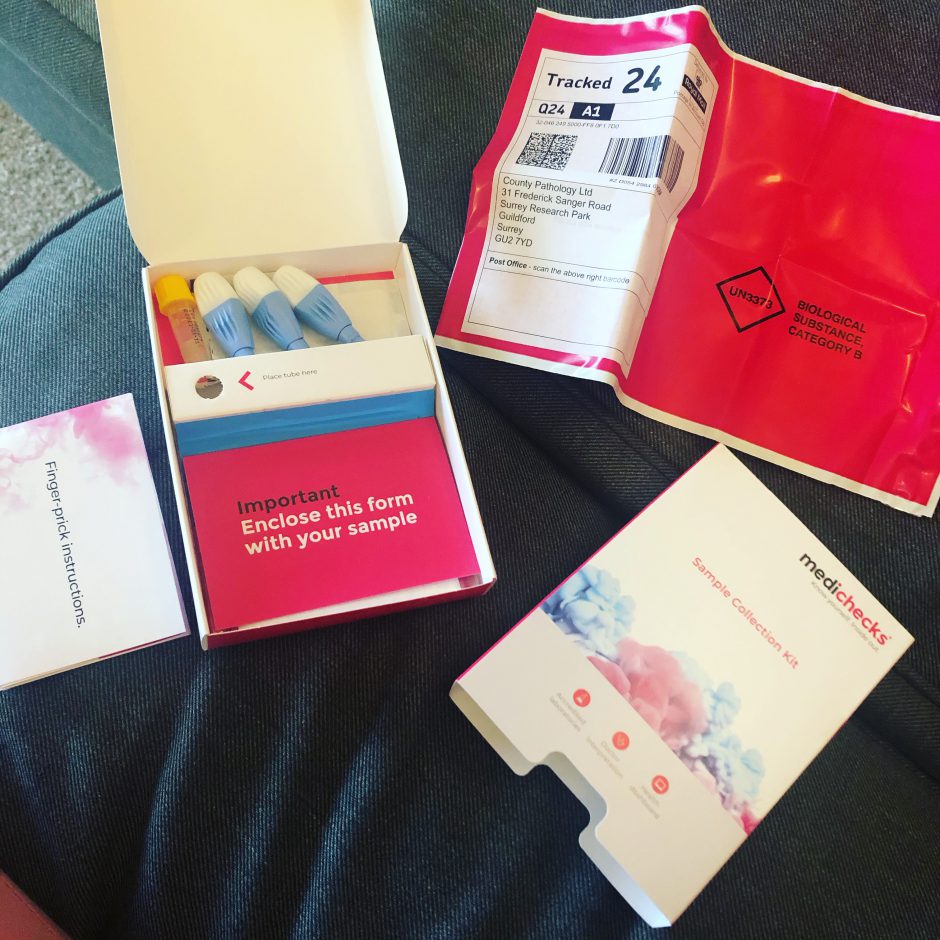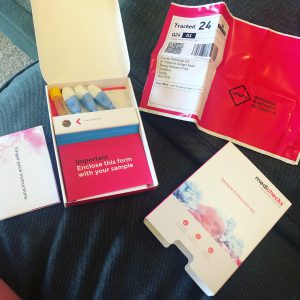 Medichecks are a very popular choice for inexpensive yet comprehensive testing with a fast turn around. Their self-ordered test kits are designed so that you can obtain a blood sample from yourself in the comfort of your own home and then pop it back in to the post, hassle-free.
The packaging was really smart and everything was laid out really neatly within the box. The instruction leaflet makes it really straightforward to collect a finger prick blood sample.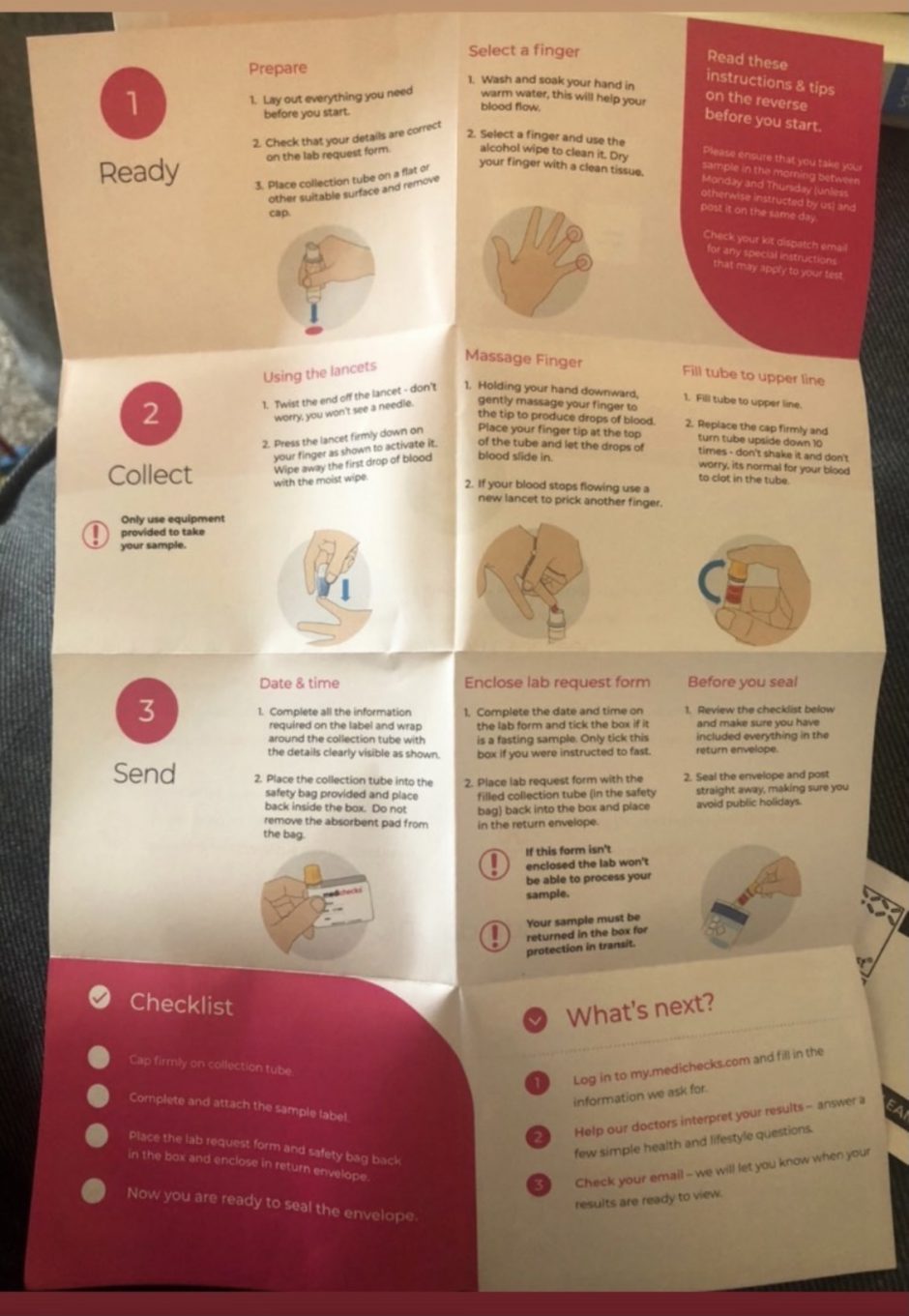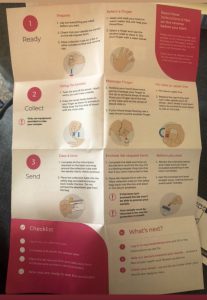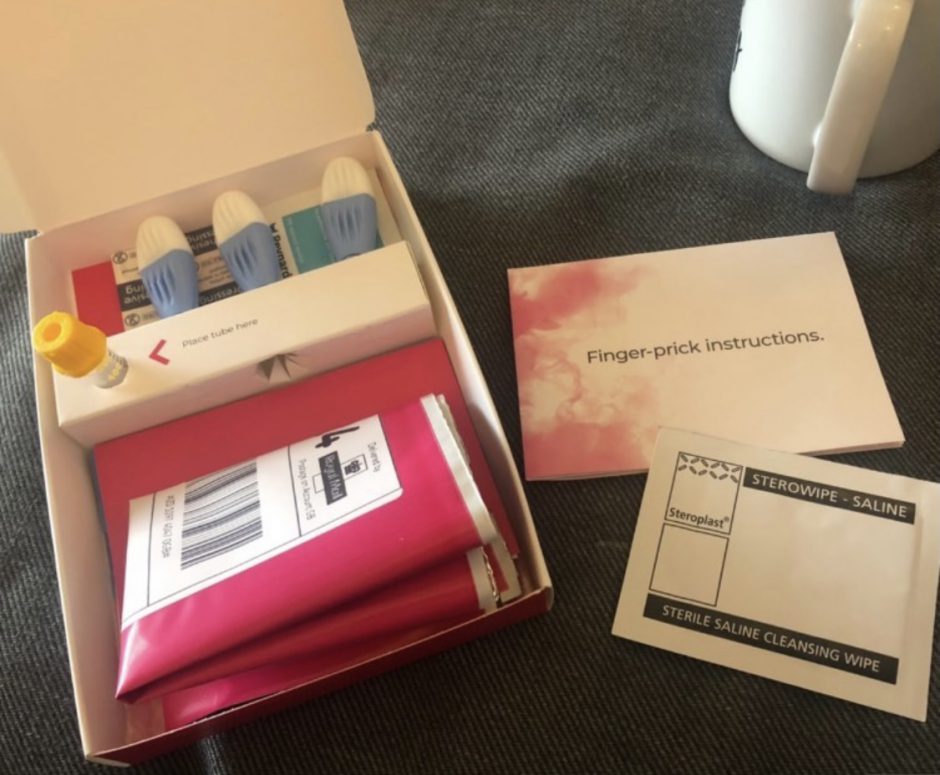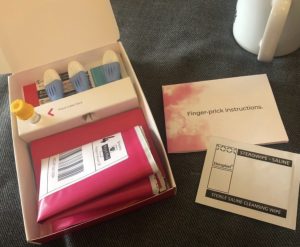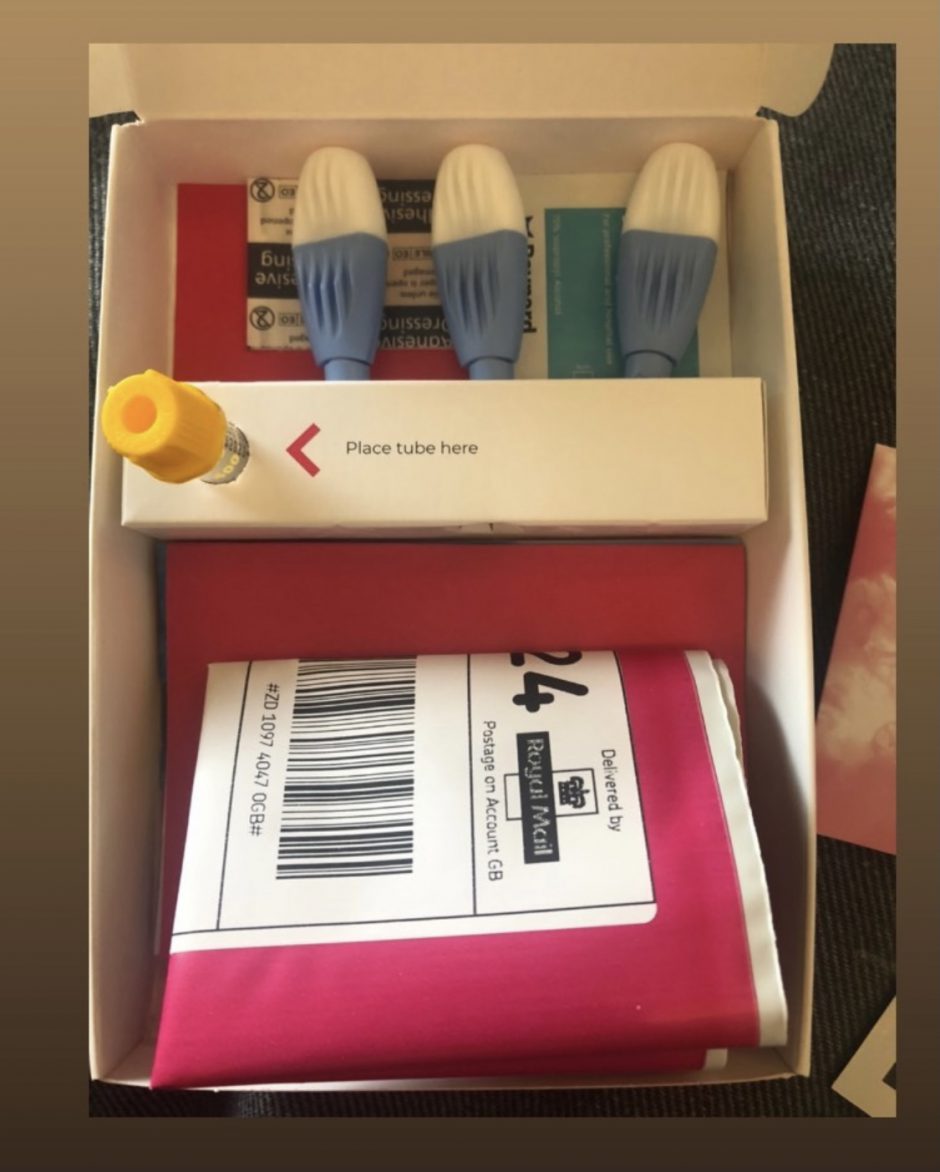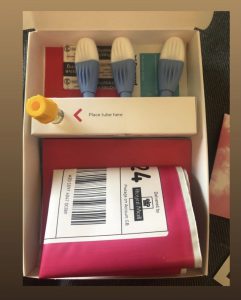 The finger prick itself is done with lancets; simple devices that, once pressed on to a finger, create a simple prick with minimal pain. You then collect the drops of blood in the tube provided, seal it up as instructed and pop it back in the post.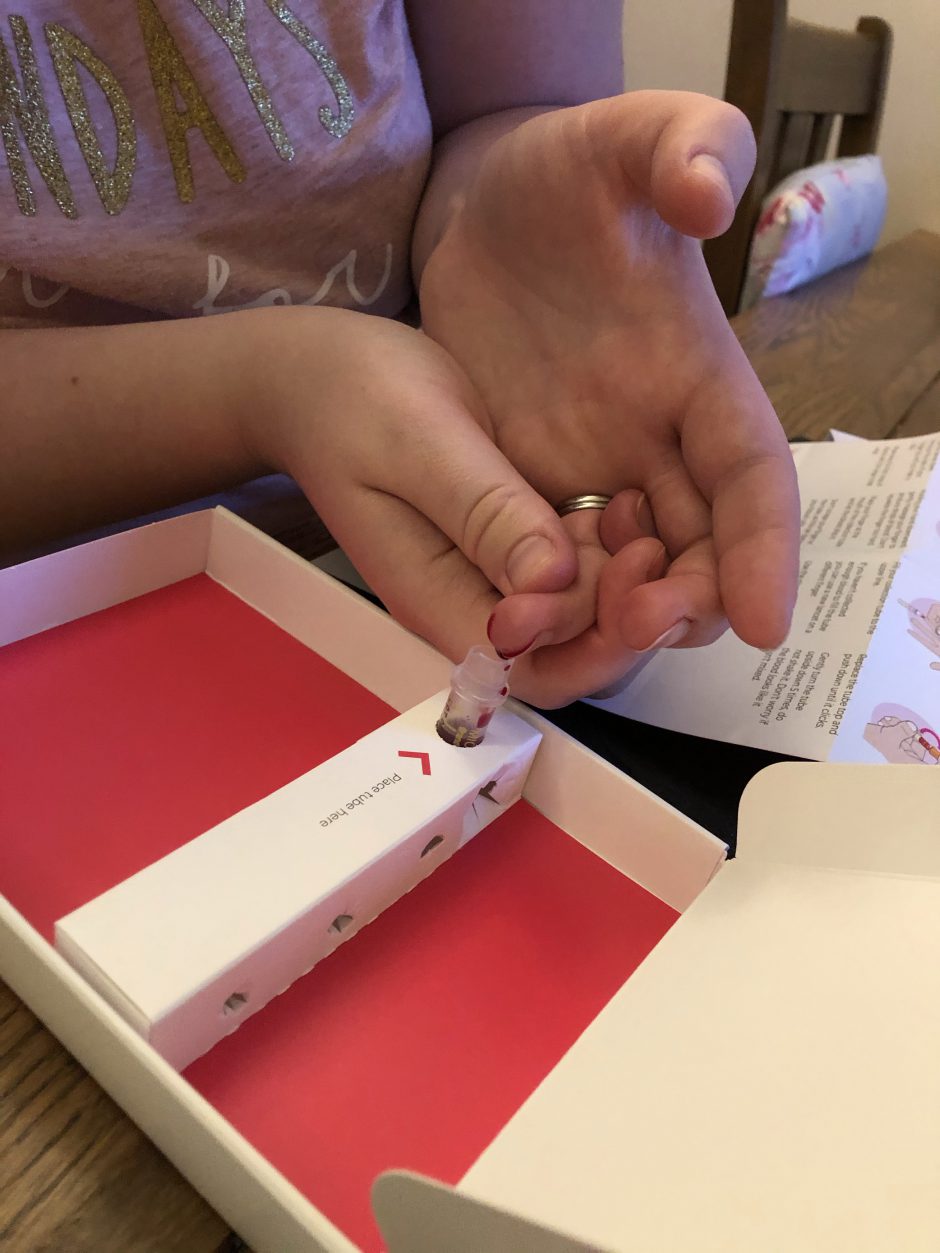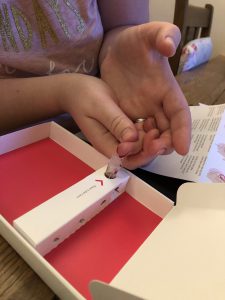 As the blood sample needs to be posted on the same day it is taken, it is recommended to obtain the blood collection on a weekday, though not Friday. I chose a Monday which worked fine. Taking it in the morning, I then posted it on my lunchtime walk.
It is worth bearing in mind that finger prick blood tests can be a bit trickier to obtain a sample from, so Medichecks include some hints and tips to help get the blood flowing within their instruction leaflet. A warm shower or bath beforehand, ensuring you are well hydrated, standing up/letting the arm hang down and gently massaging the finger can all help. I followed all of these as my blood is awkward at the best of times!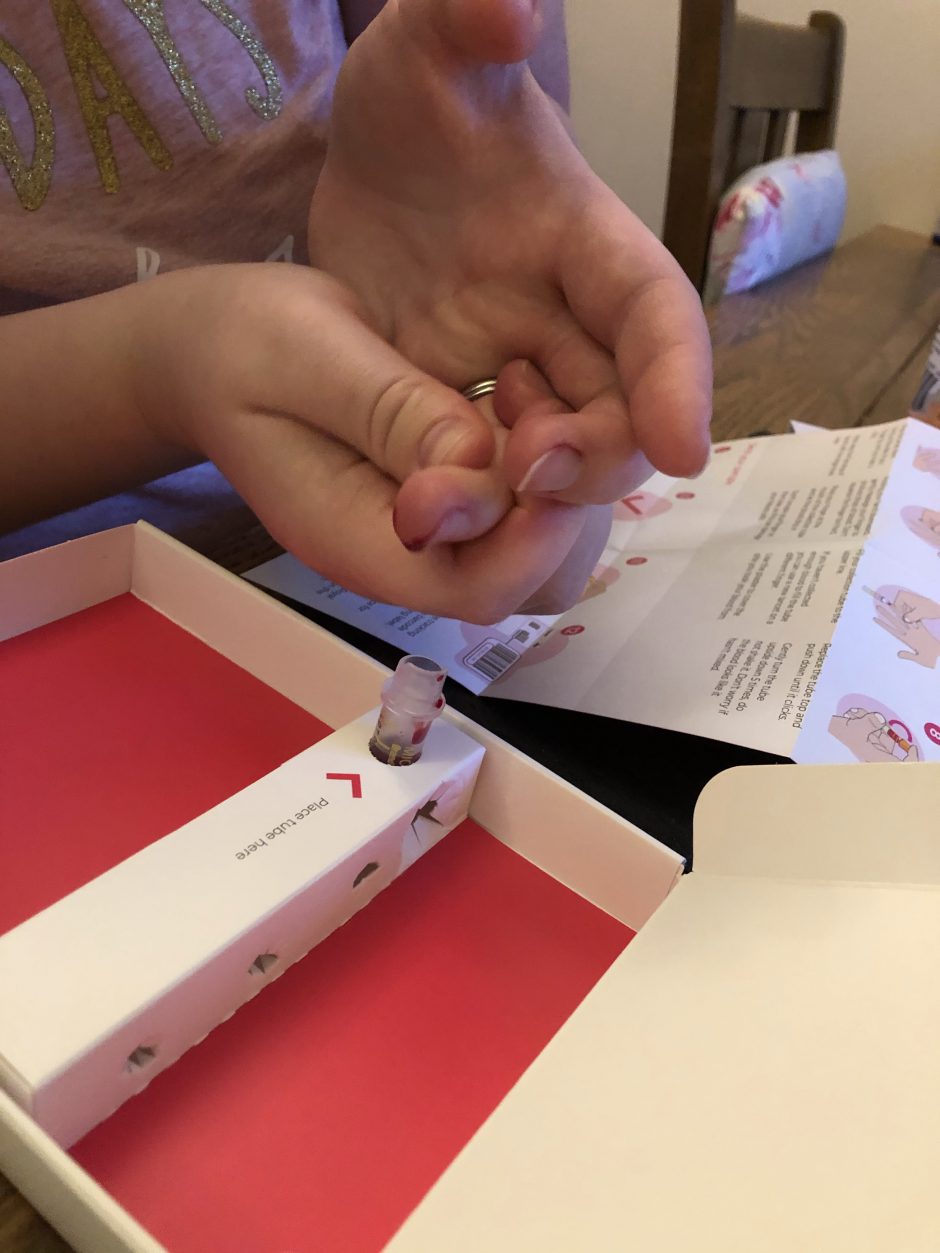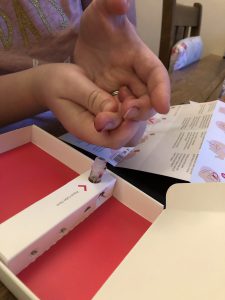 Talking a cleansing wipe, I selected a finger (my middle finger), wiped it clean and took one of the lancets. Pressing it on to my finger, there was the tiniest sting and then the first drop of blood presented itself. As instructed, I wiped the first drop away and then placed the tube in it's designated 'holder' within the packaging and began collecting my sample.
After a few minutes, this finger slowed down with blood drops, so I used a second lancet to prick my ring finger finger. This time pressing the lancet down firmer, I got a much better result with quicker blood drops forming. My advice here is to not be hesitant and just go ahead and give it a firm press. It really isn't any more painful than a paper cut and you get a much simpler process!
All in all, it took about three minutes to collect enough blood.
After collecting the sample and putting it in to the postbox, I logged in to my Medichecks account (which is created for you upon ordering), to record that I had posted the sample back to them. I then filled in my lifestyle profile to help the doctor interpret my test results.
Two days later, I received an email confirming my blood sample had been received and another day after that, my test results were in.
Presented in an easy to understand format, the Medichecks personal dashboard made it really easy for me to see what my results meant and the doctor left commentary on my results too, meaning it was easy for me to then pass all this information on to my GP who recorded it and used it to decide our next steps.
One feature of the dashboard I really liked was the ability to compare my test results over time using the 'tracker' feature. Here, I can see how my numbers change and how they compare to past test results.
Using this at-home blood test option was overall very convenient, useful and safe.
This test would normally cost £65, but was complimentary for me on this occasion.
What if this all sounds great, but you're worried you're not going to bleed enough?
If you struggle even when a phlebotomist/nurse tries to draw your blood, then the finger prick test might not be ideal, but by all means you can still give it a go. The nurse often struggles getting blood out of me!
If you have too many tubes that need filling for your test (they'll tell you this when you order), then they will not send out a finger prick test as you'll struggle to fill them regardless of blood flow, but there are some other options instead.
You could ask a local phlebotomist if they will draw the blood for you, such as at your local GP surgery. I've used this in the past when ordering from somewhere else who didn't have the finger prick option. Medichecks will send you the right kit for this option if you let them know at the time of ordering. You can also use one of Medichecks' own clinics to have your blood taken for an additional fee of £25 or they can send a nurse to you.
Common tests for thyroid patients that you may wish to explore include the all important thyroid function test and cortisol.
Have you used Medichecks before?
You can click on the hyperlinks in the above post to learn more and see references to information given.