Click here to listen to a reading of this blog:
THIS POST HAS BEEN SPONSORED BY the book's author. ALTHOUGH AS ALWAYS, ALL THOUGHTS AND OPINIONS ARE MY OWN.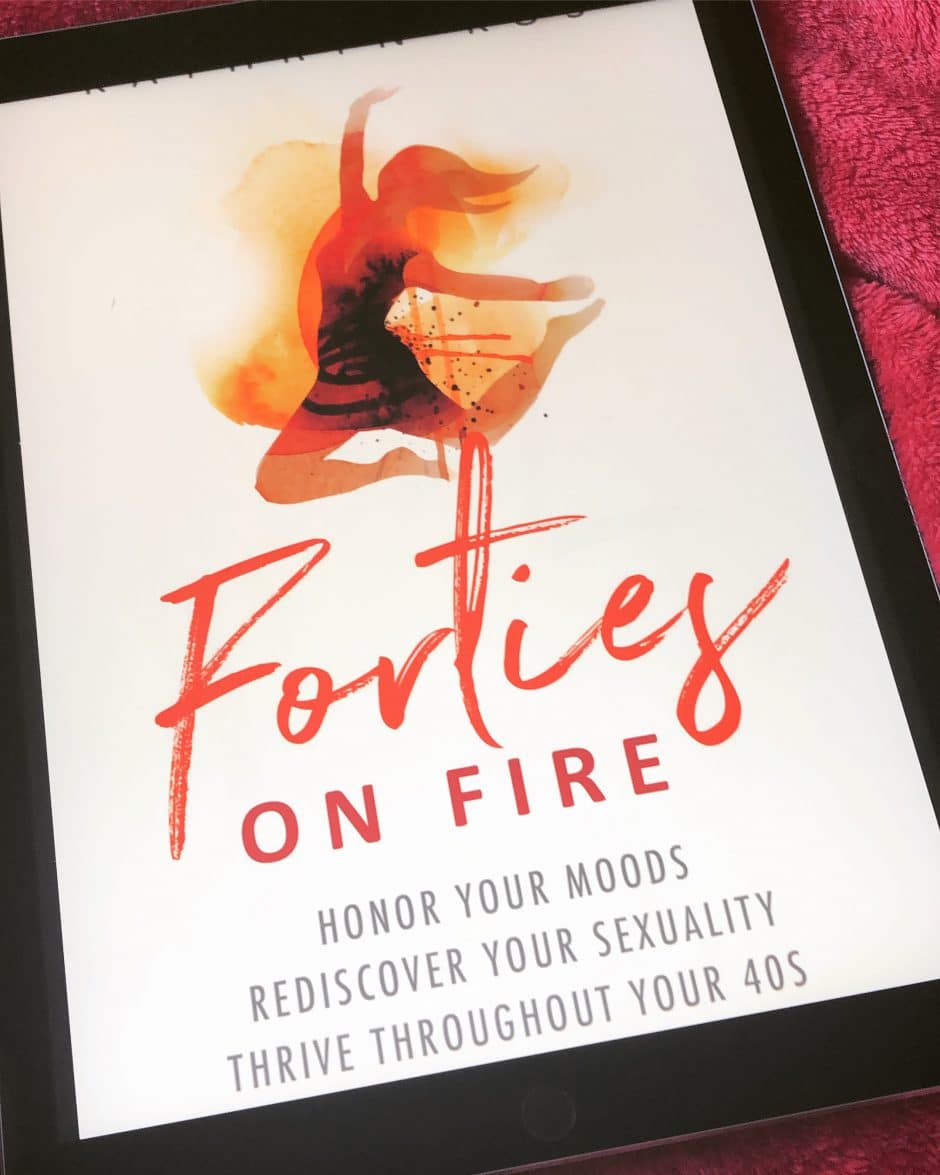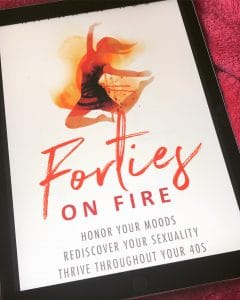 When Forties on Fire came on to my radar, I was quite excited about a book that would help so many of my readers and so many thyroid patients specifically. The most common time to be diagnosed with hypothyroidism and/or Hashimoto's for example, seems to be around the time of menopause or middle age, which is exactly who this book, which encompasses the menopause, perimenopause, hormonal health, mental well-being and mindfulness to having you thriving in your forties, is aimed at.
She wants to empower more women to embrace this time in their life and honour themselves.
I may reference back to this book and what I've learnt from it throughout my blog posts.
Kathryn sends a key message in Forties on Fire, which is: You can thrive and not just survive this crucial time in your life. It doesn't have to be physically, mentally and emotionally awful and she pulls on the functional medicine approach to tell us how.
As a Nutritional Therapy Practitioner, with an M.Ed . in Rehabilitation Counselling, Kathryn delivers information on hormonal health, spirituality, sexuality, nutrition, self-care, supplements, grounding, sleep and time spent outside in nature. Pulling on her experience of having many clients over the years who are female, middle-aged and struggling with autoimmunity and hormonal health, she speaks from a place of reassurance and calm.
You can tell in the way she writes that enabling other women to thrive in their forties is her passion. Using a holistic approach of addressing physical imbalances in the body as well as boosting mental health well-being, I thoroughly enjoyed reading this book and although I'm not the target audience per se, I know it will reassure and bring comfort to many women worrying about feeling moody, non-sexual or even not sexy at all, too emotional or as if they've lost their zest for life.
I particularly enjoyed her recommendations to embrace all emotions and allow yourself to just be. You don't have to be rushing through life and all emotions deserve to be recognised. Kathryn is not against the use of antidepressants but does feel that many perimenopausal and menopausal women are prescribed them unnecessarily, instead of addressing hormonal imbalances and changes. She very interestingly talks about how destructive and negative thoughts can even impact physical health conditions.
A metaphor Kathryn used for self-care, which I absolutely loved, was:
"When you're on an airplane and the oxygen mask falls, the stewardess warns you to put your mask on first then your child's mask. Why? Because you cannot help others if you are helpless. Oftentimes we feel guilty when we take care of ourselves or put ourselves on the front burner. However, if you are healthy, vibrant, and happy, you will be a happier parent, a more invested partner, and a better friend to those around you." I've re-read this part several times.
See also: 5 Ways To Practise Thyroid Self-Care
Regarding sex drive and libido, I very much appreciated and agreed with her stance of "You have to make a conscious effort to nurture your libido", meaning embracing your sexuality and learning about your own sexual needs.
In terms of nutrition, she admits that she used to think that the paleo diet was for everyone and then realised that everyone is so different, with unique nutritional needs. However, she does promote eating enough good fats for hormone health and discusses the importance of this when in your forties especially. She also touches on leaky gut, which I know from experience is such an important part of so many peoples' thyroid jigsaw puzzles, so I was thrilled to see this included.
She also presents an interesting chapter on grounding, with the science to back up the claims. She reveals how one night of grounding can decrease TSH and lower thyroid medication dosage.
All in all, I really enjoyed this book and polished it off in just a few hours! I wish there were more pages. It will empower and reassure so many women.
You can get a copy of this book from Amazon on the link below.
Have you read this book?
You can click on the hyperlinks in the above post to learn more and see references to information given.