Click here to listen to a reading of this blog:
This post may contain affiliate links, to find out more information, please read my disclosure statement.


Originally published on 31st May 2017
Last updated on 29th October 2018
As someone who was diagnosed with a 'borderline underactive thyroid', I always wince at the phrase.

The photo on the left below is from 2015, when I was incredibly ill from 'only borderline hypothyroidism', as the doctor kept telling me. You can clearly see that I was not well. I was pale, had huge bags under my eyes and a puffy face.
The photo on the right is two years later, on thyroid hormone replacement.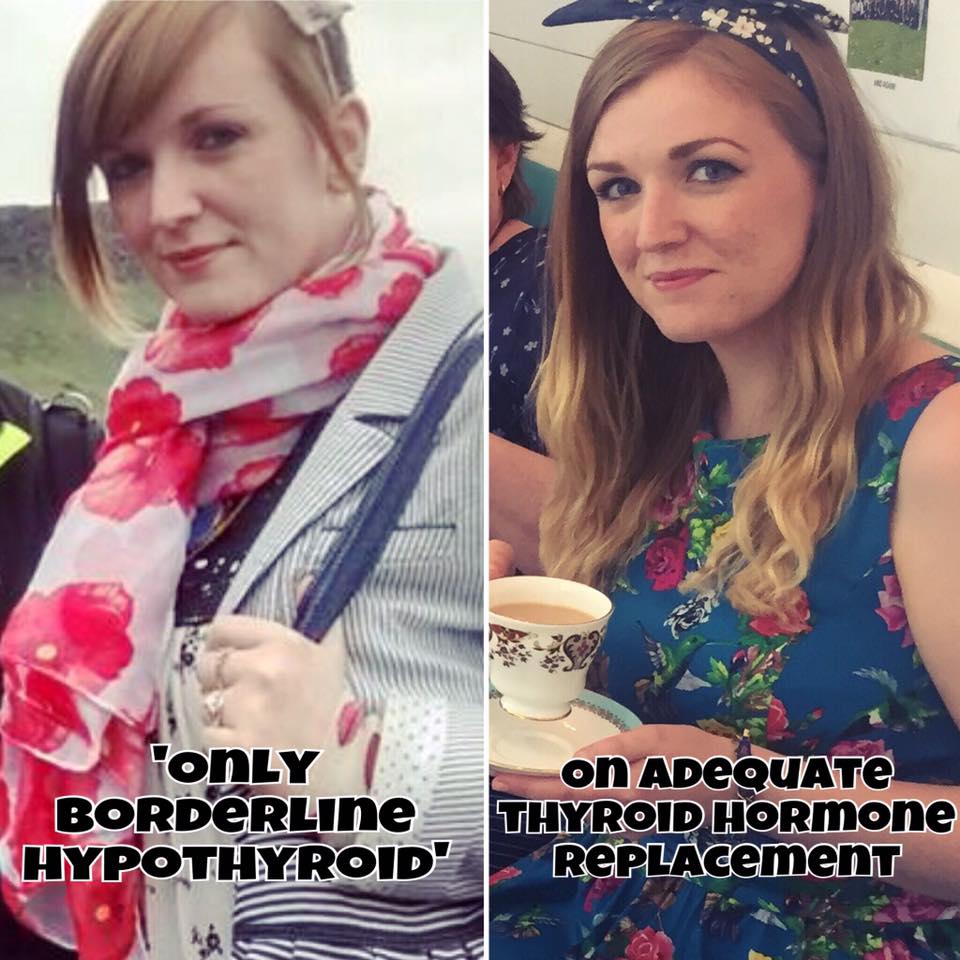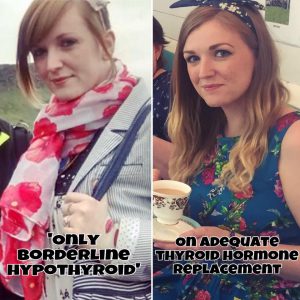 They refused to treat me for my failing thyroid gland, being destroyed by my own immune system, and dismissed my concerns of feeling overwhelmingly fatigued, weak and unfit. At the end of the day on which this photo was taken, after walking around Edinburgh, I collapsed at the hotel, passing out from pure exhaustion. It took a good hour or so for me to come back around. It was very scary.
A week later, the doctor eventually agreed to trial me on thyroid hormone replacement and agreed I had autoimmune hypothyroidism now worthy of treatment. Because he let it get that bad.
'Borderline' or 'Subclinical' hypothyroidism is a term I really don't like. To me, your thyroid hormone levels are either optimal or not. If they're not optimal they can cause symptoms and affect your quality of life, so 'borderline' levels are no excuse to not treat someone. They are no excuse to withhold crucial medication or imply someone is a hypochondriac. Every person is individual, so we should be treated as such and this includes those with 'only borderline' results who have mounting, debilitating symptoms.
I lost years of my life to thyroid symptoms ruling it, due to doctors dismissing me because they went on inaccurate testing and outdated, wide ranges, above my symptoms. Many patients lose many years. Until it was so late for me that the medication they did eventually give me made no difference whatsoever. My body was in too poor a state.