Click here to listen to a reading of this blog:
To My 2020 Baby,
What a year it has been. It started with excitement to meet you and then, before not too long, we finally met. One final push, you took your first breath, I scooped you up in my arms and exclaimed "I know you!".
You wrapped your hand around my finger and we gazed in to each other's eyes.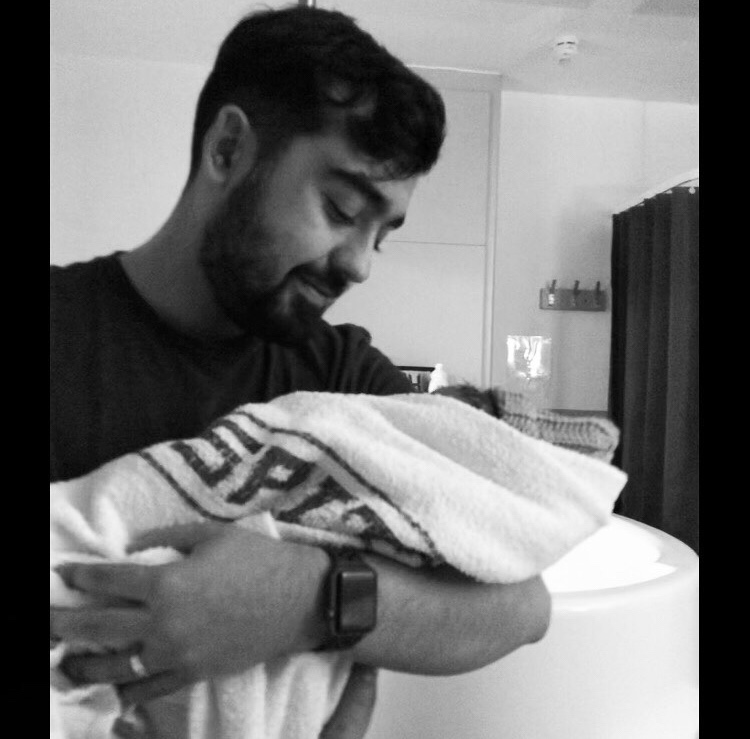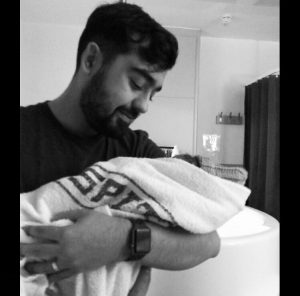 Existing in our little bubble, we paid little attention to what was going on outside, as we focused on learning how to breastfeed, read your cries, soothe you to sleep and be a family of three.
Before long, the world was plunged in to a strange existence. At just a couple of weeks old, just as we were starting to brave leaving the house, the country (and most the world) were told to stay in their homes for months on end.
In many ways, this year has been a chaotic, confusing, scary mess.
Yes, the pandemic has been hard, but those first few months we had with you, completely alone and in desperate need of others, made it a thousand times harder. Your painful cries did not go unheard but we did struggle to calm them. You cried harder and harder, for hours each day without pause – we knew something was wrong – but without the ability to see a medical professional, it took a long time to resolve. A milk intolerance was finally diagnosed.
Despite your mummy and daddy falling to pieces, you were the light in the darkness of these dark times. By focusing on you and you alone, it just about got us through.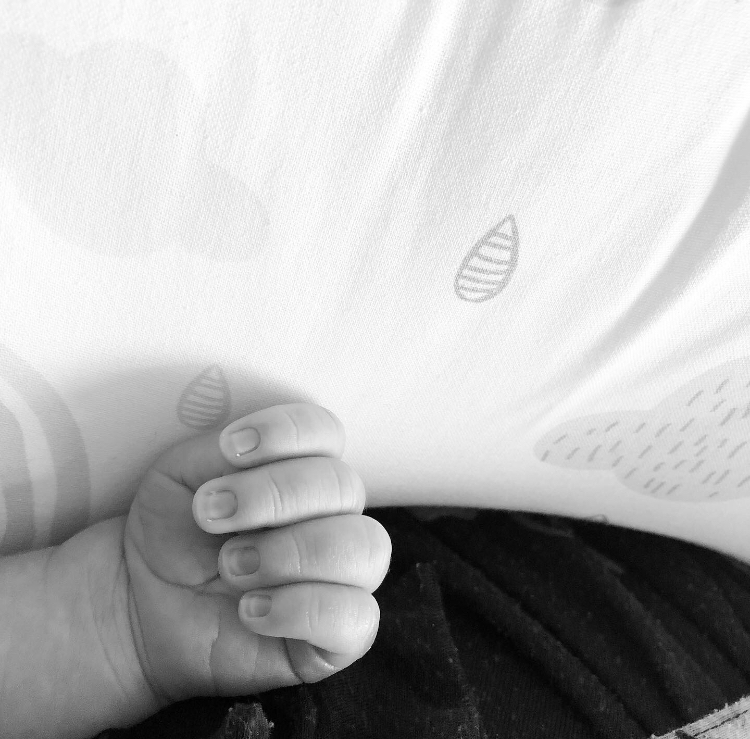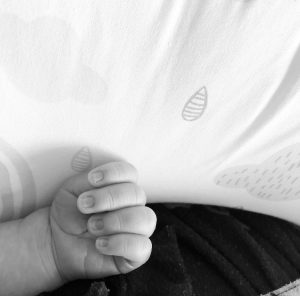 Everyone will talk about 2020 for many years to come. The fear, the panic, the struggles, the frustration, the anger and sadness. Your mummy and daddy will remember other things about it too. The way you are currently scared of people you don't know because we are all you've ever really known your whole little life. The way you are used to people having half their face covered. The dilemma we face when it comes to considering a nursery and whether it is safe for our family. The short time that we were able to get used to meeting other mums and babies each week, before that changed again.
Yes, it has been tough, but, my 2020 baby, I am so grateful that this year also brought us you. Your gurgles, your smiles, your first roll, your first day of crawling and your first "Mama". You are such a gift and light in what has been a somewhat dark and lonely year.
The first year of your life and my maternity leave is nothing like we expected or planned for – it's been lonelier and harder to navigate  – but that's OK. I have you.
As we spend another long day together, just the two of us, I realise that your timing couldn't really have been any more perfect. You couldn't have been any more perfect.
Just as you grow day by day and week by week, I grow from the extra challenges this year has brought.
2020 has been hard, but you've made it easier to bear.
And I think we're starting to get the hang of this new normal.
Love, Mama x
***
I felt encouraged to share our story after reading this article, which was the inspiration.
Although this post is not directly thyroid related (as this is the usual focus of my website) the effects on mental health, being a mother with chronic illness and having to factor in trying to remain healthy and well during this pandemic, are all part of it. Diagnosed with postnatal depression due to the lack of support and guidance we needed in those first few months, this also led to my thyroid condition flaring back up again and no longer being stable.
Those with chronic health conditions are also understandably concerned about the risks of the virus in this pandemic. With myself having autoimmune thyroid disease, almost dying from contracting the flu ten years ago (I was on life support in the ICU) and my husband having asthma, we are very cautious about exposure.
Many new parents this year feel isolated, alone and that, compared to the pandemic situation, their need for help isn't as serious. Add in mental health struggles and navigating parenting with chronic illness and you have a real storm.
Related:
Thyroid Superhero: A Kid's Guide To Understanding Their Grown-up's Hypothyroidism, which helps children to understand their caregiver's thyroid medication, flare days, symptoms and much more.