Click here to listen to a reading of this blog:
I decided to write a letter to the 'me' in 2015, when I was finally diagnosed with hypothyroidism and Hashimoto's. This can be a very therapeutic exercise as it encourages you to process a lot of your thoughts and feelings, especially towards yourself at that time.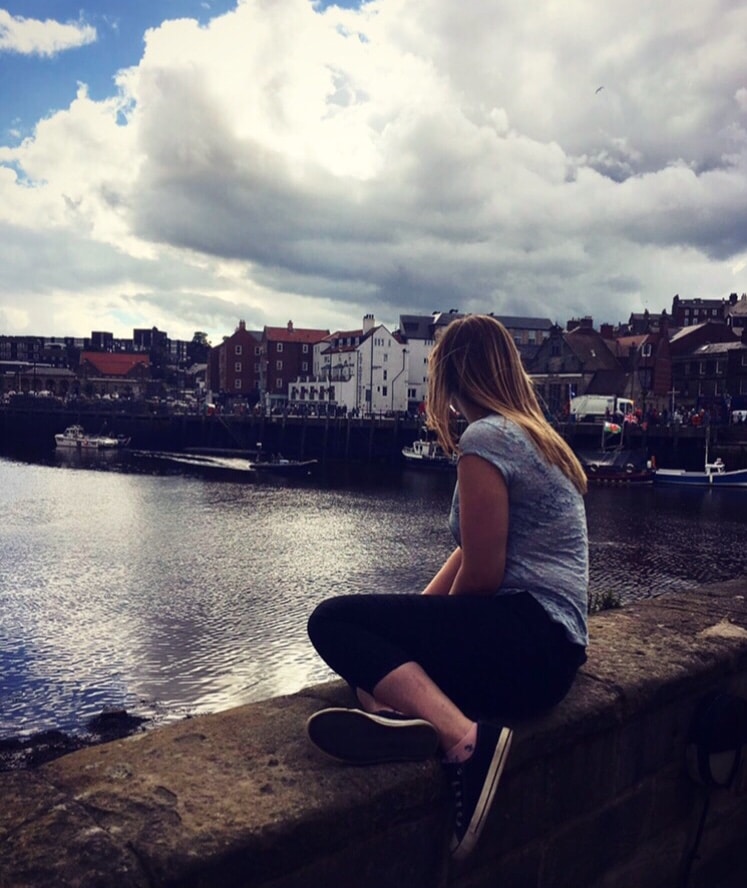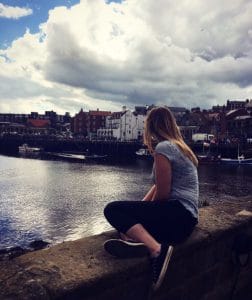 To the Me in 2015 (aged twenty-one),
I know you've only just been diagnosed with a thyroid condition and it all seems scary and overwhelming right now, but you'll get it figured out with some time and start feeling back on top of things again. Feel reassured about that.
The first medication you try, Levothyroxine, sadly won't work for you and you'll feel confused and doomed to feeling unwell forever, but know that you do eventually start a new type of medication (NDT) and do much better on it. This will be just one trial and error that you go through!
Being a thyroid patient won't be easy on you and you'll learn to fight for your health in more ways than one over the next few years, but it will develop you as a person, in ways that you never knew existed. You will mature, become fierce and protective over your health and you will learn what the term 'to advocate for your own health' really means.
Doctors won't always listen to you and will at times imply you're a hypochondriac, saying that you're imagining things, but you will eventually find healthcare practitioners that do trust and believe you. You'll learn all about functional medicine and realise that it is in fact a key piece in you feeling better. In fact, you never knew there were so many options.
You will hit bumps in the road, have flare ups and periods of feeling hopeless and bogged down with poor mental health, but you will learn to accept these times and give yourself the time you need to recover again. You will learn that the missing mental health jigsaw piece you've always wondered about is called 'being a HSP' and it was probably a key part to triggering your thyroid condition in the first place.
You are not to blame for your Hashimoto's and hypothyroidism diagnosis, so stop thinking that you are. It's hard to see right now that you will be able to feel young and thrive in life again, but I promise you that you will get there. The journey won't be linear but don't lose hope.
Yes, you are unfortunately not one of those people who start standard thyroid medication treatment and feel fine as it works for them without issue, but there are many others like you out there, needing further investigations, different medication options and more. And you will feel the power of belonging to this community.
This community will provide you with so much support and help in your own mission to improve your health. You will realise just how your 20+ symptoms all come back to your thyroid and will see them disappear one by one. You will thrive again and thyroid disease will stop impacting your day to day life.
Once you start to improve in your health, you will even write a book about how you got your health back on track and how you recovered from hypothyroidism and Hashimoto's so that you can help others, too. You won't believe that now, but you really do! Thyroid disease will shape your life in so many extraordinary ways.
So whilst you feel like life will never improve right now and you worry about maintaining in employment when you're missing so many days of work due to ill health, know that it does improve with time and persistence.
You will be OK.
From the Future Me, aged twenty-five.
***
What would you write to yourself when you were first diagnosed? Let me know in the comments section below.
THE FOLLOWING LINK HAS BEEN SPONSORED BY BETTERHELP
If you're struggling with mental health on your own thyroid journey too, please know that you can reach out to www.betterhelp.com for further support.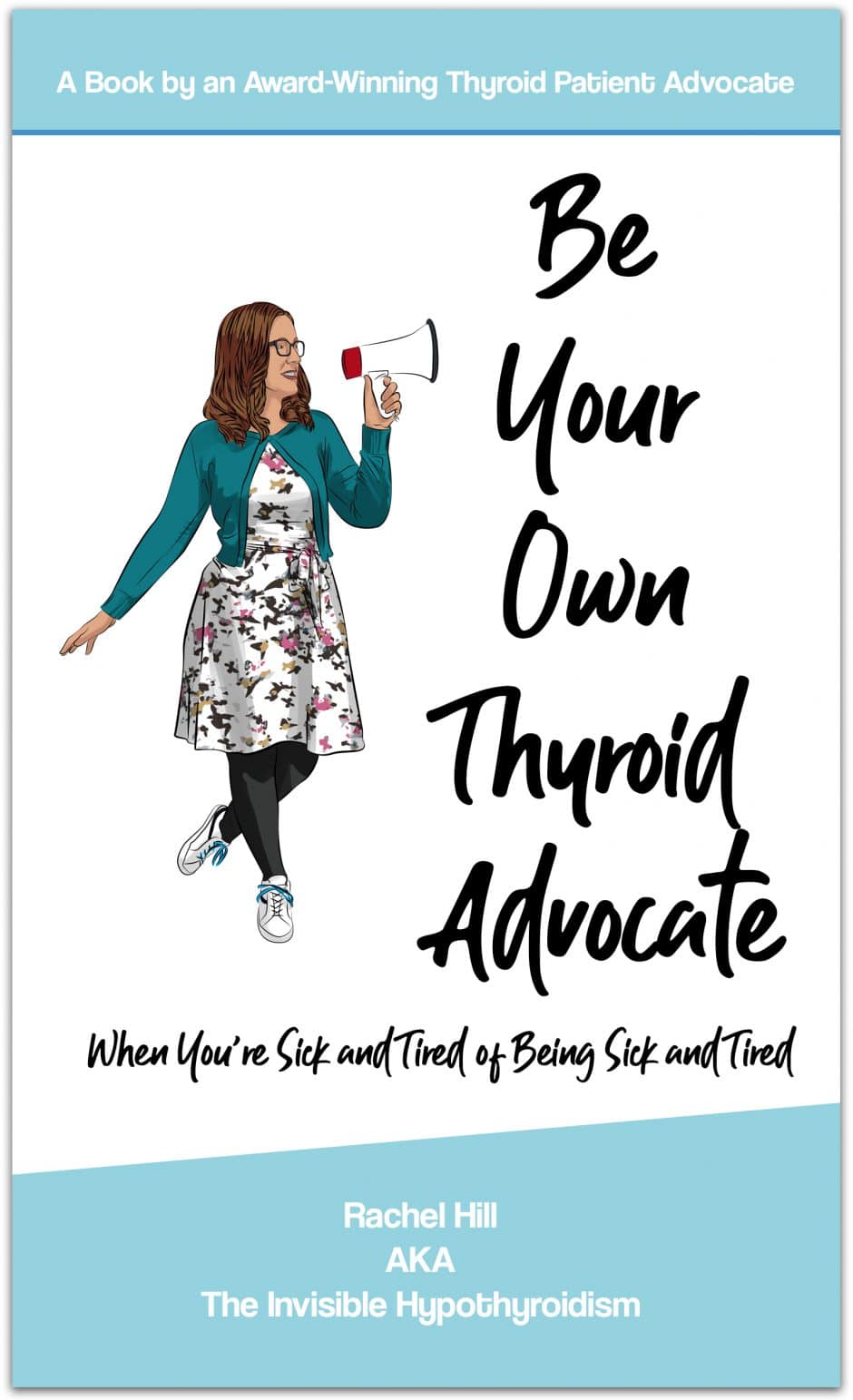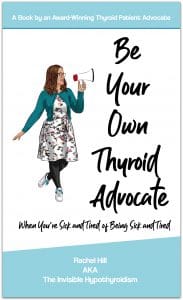 See also:
The book Be Your Own Thyroid Advocate: When You're Sick and Tired of Being Sick and Tired, which builds on this article in detail. Hear how Rachel reclaimed her thyroid healthy life.