Click here to listen to a reading of this blog:
Living with a thyroid condition such as hypothyroidism or Hashimoto's, can be really challenging. The amount to which people with these conditions are affected can differ hugely, and whereas some may feel that they're able to go about their day to day lives mostly unaffected by their health condition, for others this isn't the case. 
The Support We Need
Thyroid conditions can be frustrating and lonely to live with, therefore, many patients find that they require support. Support can come in various forms, from needing someone to vent at, discussing ideas/interventions or changes for what may help and even sharing personal experiences to gain insight. They can all support the wellbeing of a thyroid patient.
Although support can be found in those around us, I hear from many thyroid patients who feel that friends, family, work colleagues and even their doctor just don't understand what it is they go through. This is where talking to people going through the same condition, diagnosis, treatment and struggles can help.
Even though it is estimated that 750 million people in the world have some form of thyroid disease, including 1 in 20 people in the UK and more than 12% of the U.S. population, many thyroid patients say they don't know anyone else in their lives with the condition. In my experience, they likely do but people don't think to speak about it and so they're not aware.
However, connecting with a support group is another option to finding others who understand.
How Support Groups Helped Me
I was someone who, after receiving their diagnosis of autoimmune hypothyroidism, immediately looked for an online forum or safe place to discuss my struggles and frustrations with those who would understand. I soon realised that support groups were not only useful for venting, but also in helping me get back to feeling healthy.
The Benefits of a Support Group
With the amount of knowledge administrators and members of these groups have, they can be hugely helpful in educating you about your condition, so that you can start getting better.
Links to studies, articles, blogs and more are often shared and the information out there is forever expanding. Learning to embrace being your own advocate is a common theme and group members often enjoy helping others as someone helped them when they were new to the condition too.
As there is such a huge amount of information on thyroid conditions on the internet, this may be overwhelming to someone new to the condition. It certainly was for me! But online support groups provide that wealth of information which has been sifted through and checked to ensure it is reliable and useful to members. This is incredibly useful and time-saving.
Also knowing that you're speaking about your frustrations, concerns and all the ups and downs of learning to manage a new life with a thyroid condition, to a group of people who truly 'get it', can help to reassure you that your thoughts and feelings are indeed valid and so this helps to support good mental health too.
Many of us find we live with mental health conditions such as anxiety and depression alongside hypothyroidism, but knowing that you're being listened to and have a support network around you can improve these. I felt like an active member of a community again, when hypothyroidism left me feeling very hopeless.
What Do Support Groups Discuss?
Common questions and posts raised in these groups include discussion of tests results, medication and treatment options, symptoms and even lifestyle changes such as diet.
Many fellow thyroid patients have a lot to share regarding what has and hasn't worked for them and are willing to share this with you so that you can make progress in your thyroid health also.
How Do I Find a Thyroid Support Group?
Finding the right support group for you needn't be a daunting task, though. I run one myself which I created after finding that none of the many I joined upon diagnosis (around ten) contained the type of information combined with a friendly and relaxed atmosphere, that I was needing. You can find my support group here.
Some Additional Points
As much as I do recommend support groups to thyroid patients, in order to help them back to good thyroid health, I also give a few cautions, too.
For those newly diagnosed with a thyroid condition, joining a support group full of unwell people may be daunting and scary. Do remember that these groups and forums are mainly used by people who aren't doing well on their medication, or didn't to begin with, as that's why they tend to seek the support group out in the first place.
Those who have always responded well to their thyroid medication don't really use these groups as they don't need to. So there is a bias. Don't be scared stiff by all the members still struggling to feel well!
See also: Is Anyone Actually Well With Hypothyroidism?
Have you used any online support groups?
You can click on the hyperlinks in the above post to learn more and see references to information given.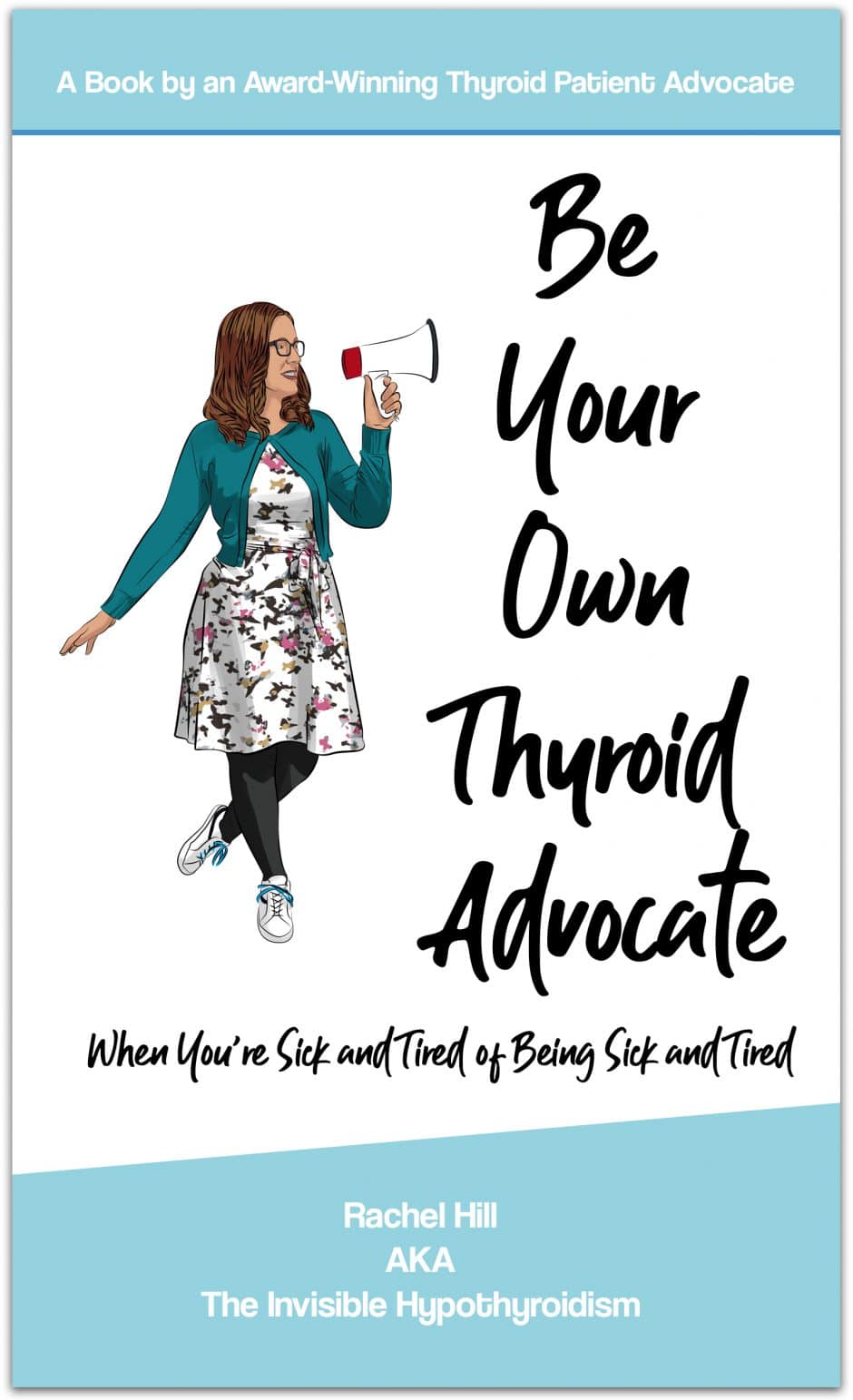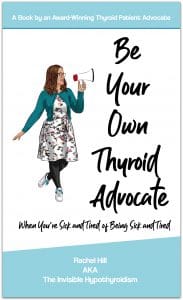 See also:
The book Be Your Own Thyroid Advocate: When You're Sick and Tired of Being Sick and Tired, which builds on this article. Reclaim your thyroid healthy life!