Click here to listen to a reading of this blog:
THIS POST HAS BEEN SPONSORED and written BY Scriptly Rx. 
Want To Save Money On Your Prescription Drugs The Right Way?
Do you want to save money on your overpriced Rx medications? Well, you can save up to 90% on your prescription drugs with Scriptly Rx!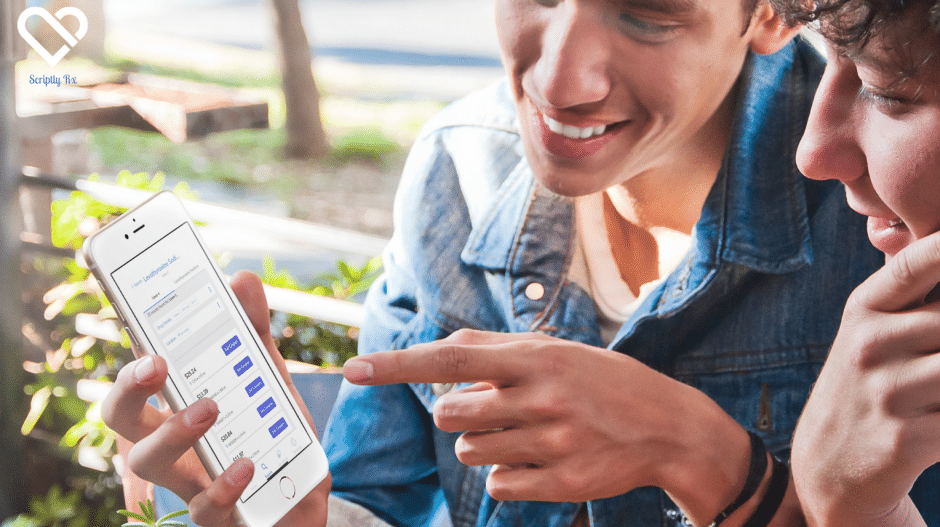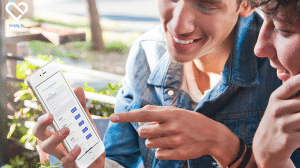 Scriptly Rx is a prescription drug discount app that allows you to search for your specific medication and find the cheapest discounts at a pharmacy near you. Oh, and by the way, our platform is entirely free, and there is no need for health insurance at all!
Our app is available to download on the App Store or on Google Play. From there, simply search for your prescription drug then select your dosage and quantity. Next, you can choose your location by typing in your zip code. You can also set your location by customising your settings. Lastly, pick a pharmacy that fits best for you! There are more than 65,000 national and local pharmacies nationwide that accept our Scriptly Rx coupon.
The app allows you to customise the quantity and dosage to fit your prescription. It has a unique 'My Meds' section that will enable you to save your frequently used medications to your library.
Furthermore, personalised dashboards will allow you to see your recent transactions, pharmacy visits, and other savings information right from the home screen.
Scriptly Rx has discounts on all generic and brand name thyroid medications.
Scriptly Rx not only cares about how much you save but how you save.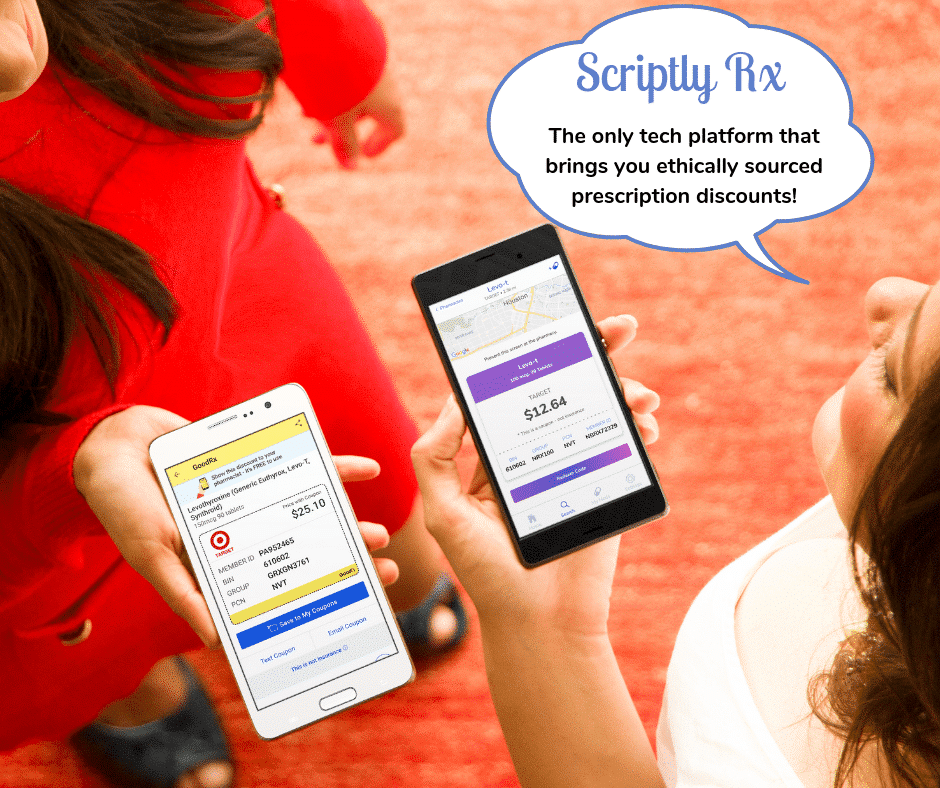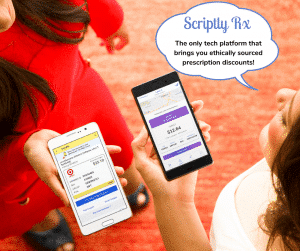 Scriptly Rx is currently the only tech platform that brings you ethically sourced prescription drug  discounts! This allows us to provide the best 'anti-big pharma' way to save on your prescription  drugs. Scriptly Rx is committed to working exclusively with transparent providers, making all of  our discounts ethically sourced. We do not support the sometimes deceitful pricing practices of 'big pharma' that use platforms that are not 100% committed to transparency. A way to stop prices from  getting higher is to spread awareness of transparency. We do not believe in resorting to predatory  pricing practices. When you save with us you will change the pharmacy industry in the long run.
Our discounts do not involve spread pricing, rebates, clawbacks, or formulary exclusion.
Non-transparent PBMs do not have to share any of this information with their customers, which  is not a practice we want to see. Our competitors are backed by 'big pharma,' and in the long run, you are not actually saving the most! Scriptly Rx is changing the world by choosing to bring  you ethically sourced discounts by making transparency the key step towards accountability for  all prescription benefits providers. Being transparent with you is what makes us different from  any other platform.
What is unique about Scriptly Rx is our heart.
Scriptly Rx is for everybody, but we make an extra effort to make sure our underserved  communities know about us. We value giving back to the community so much that every time  anyone uses our prescription drug discount, we donate three meals to Feeding America, the  largest U.S. hunger organisation. This also gives our customers the opportunity to make an  impact on their community. We also partner with various local community food banks and  nonprofits across the U.S. to reach those who cannot afford their medication as well as a meal to put on the table.
Why do we do this? Because every day someone has to choose between putting food on the table or taking care of themselves by buying their medicine. We believe that no one should have to make that choice. In being a social impact business, our goal is to find innovative solutions to improve all communities. Scriptly Rx is the only Rx medication savings platform designed explicitly with social-impact in mind. In 2018, we helped create an economic impact of over $1Million in prescription Rx savings.
The brain behind it all is Danny Corprew, Founder & CEO of Scriptly Rx. Prescription drug prices have been skyrocketing and have only been getting higher, and many Americans leave the  pharmacy without their medication because they cannot afford it. Danny noticed the downward  spiral of 'big pharma' and knew there needed to be a change in the industry.
Danny and Scriptly  RX firmly believe that everyone deserves affordable healthcare. Throughout his startup journey, Danny has made Scriptly Rx a social impact business and created an innovative tech platform that provides motivation and positivity to the community. Helping others is one of Scriptly Rx's core values.
Scriptly Rx has a bright future! By 2019, we want to have delivery available for our customers.
We will also have a Spanish translated version on both our app and website. So, stay tuned by  following our social media @scriptlyrx.
Download the app today. You can also get your discount code from our website as well as physical discount cards that are distributed amongst our partners. Available only in the U.S.
If you have any questions, feel free to visit our website and send us a message.
If you would like to submit a guest post, whether you're a thyroid patient, doctor or anyone else, please get in contact.