Click here to listen to a reading of this blog:
This post may contain affiliate links, to find out more information, please read my disclosure statement.


Originally published on 6th June 2016
Last updated on 27th June 2019
Checking your neck for goitres, nodules and abnormalities is important to get in to the habit of regularly so that you can get appropriate treatment, if needed, for anything that may be cause for concern. Such as: a nodule, goitre or thyroid cancer. Catching these as soon as possible is obvisouly most ideal.
You can check your thyroid for these by following the below steps.
First of all, you need to get yourself in front of a mirror, removing anything that doesn't give you a clear view of your neck, like jumpers and scarves.
Stretch your neck back, with your chin pointing towards the ceiling.
Closely look at your neck, looking for any enlargement or lumpiness.
Swallowing some water might help to highlight anything.

Feel where your thyroid is, and around it, very gently, to see if you can feel any enlargement or lumps

If you think you can feel something not quite right, like any enlargement, tenderness (besides the uncomfortable feeling of touching your neck area) or lumps, you should see a doctor as soon as possible to get their opinion.
If you see a doctor who insists it is nothing to worry about, you may wish to see another doctor for a second opinion. They should further examine the neck and may also order further testing.
For more information on goitres, nodules and enlargement, please see this article.
You can click on the hyperlinks in the above post to learn more and see references to information given.
---
Written by Rachel, The Invisible Hypothyroidism
Social
Community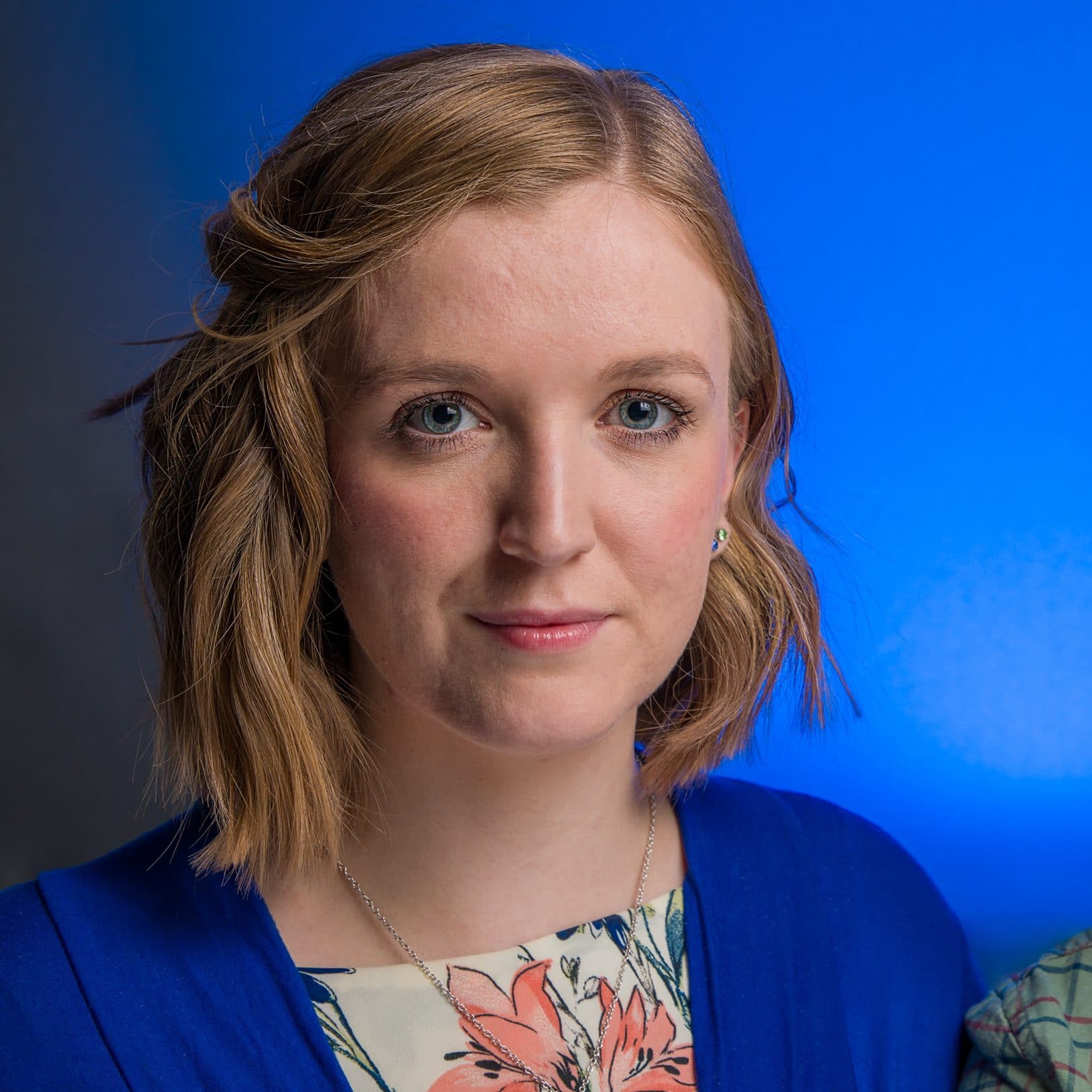 Rachel Hill is the highly ranked and award-winning thyroid patient advocate, writer, blogger, speaker and author behind The Invisible Hypothyroidism. She has two books: 'Be Your Own Thyroid Advocate' and 'You, Me and Hypothyroidism'. Her thyroid advocacy work includes writing, speaking on podcasts and co-creating Thoughtful Thyroid courses. Rachel has worked with The National Academy of Hypothyroidism, BBC, The Mighty, Yahoo, MSN, ThyroidChange and more. She is well-recognised as a useful contributor to the thyroid community and has received eight 2019 WEGO Health Award Nominations.