Click here to listen to a reading of this blog:
Exciting news, my book is finally here! New to learning about your thyroid health? Learn why it's important to be your own health advocate in my book now.
Available on Amazon
Checking your neck for goitres, nodules and abnormalities is important to do so you can get appropriate treatment, if needed, for anything that isn't right, e.g. nodules, goitre and/or thyroid cancer, as soon as possible. You can check your thyroid for these by following the below. 
First of all, you need to get yourself in front of a mirror, removing anything that doesn't give you a clear view of your neck, like turtle necks and scarves.
Then stretch your neck back, with your chin pointing towards the ceiling.
Closely look at your neck, looking for any enlargement or lumpiness.
Swallowing some water might help.

Feel where your thyroid is, and around it, very gently, to see if you can feel any enlargement or lumps

If you think you can feel something not quite right, like any enlargement, tenderness (besides the uncomfortable feeling of touching your neck area) or lumps, you should see a doctor as soon as possible to get their opinion.
If you see a doctor who insists it is nothing to worry about, seek another doctor and don't give up until you are satisfied.
For info on goitres, nodules and enlargement, see here.
You can click on the hyperlinks in the above post to learn more and see references to information given.
---
Written by Rachel, The Invisible Hypothyroidism
Social
Community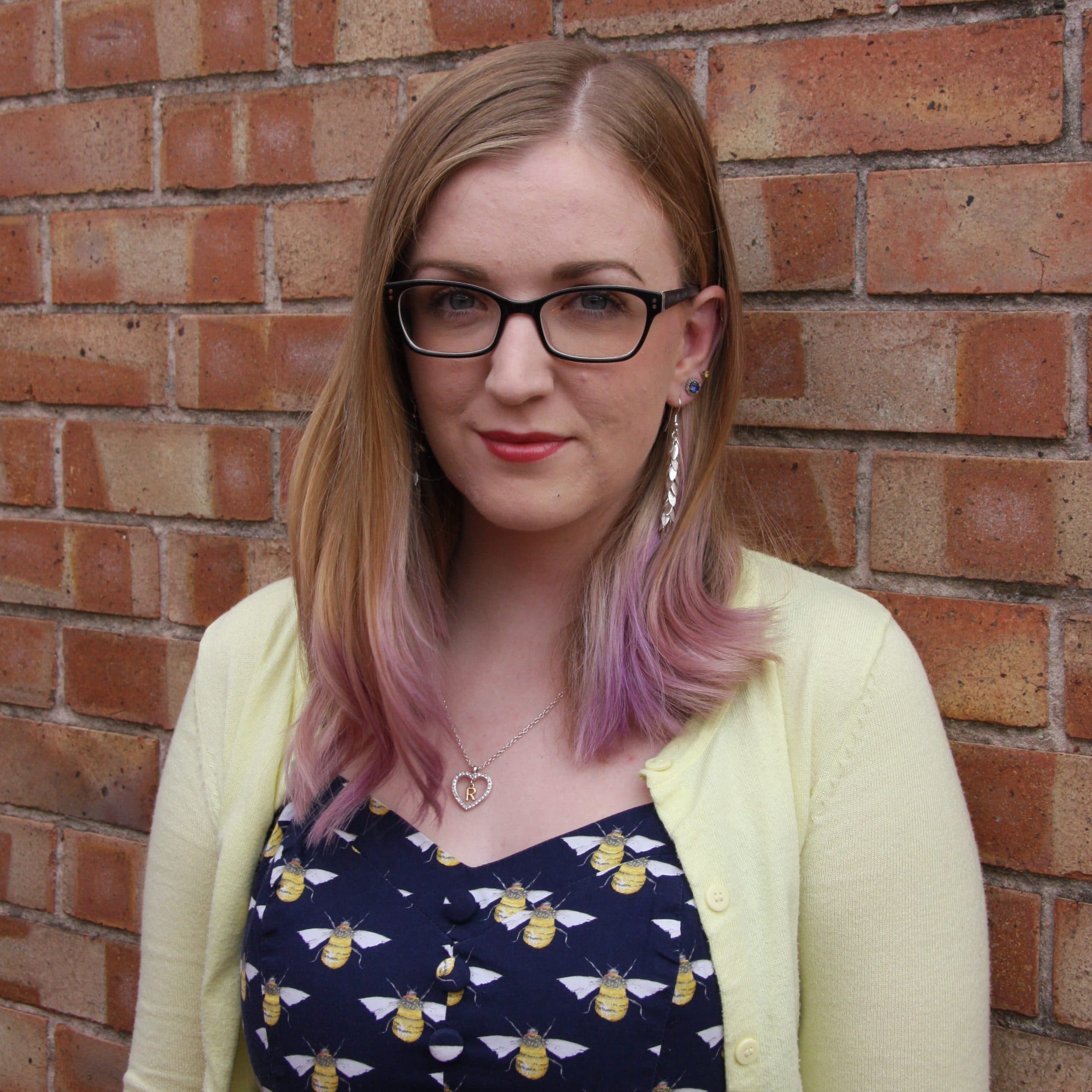 Rachel Hill is a highly ranked and award-winning thyroid patient advocate, writer, blogger, speaker and author. Appearing on podcasts, in interviews and writing for others, she has worked with The National Academy of Hypothyroidism, The BBC, The Mighty, Yahoo, MSN and ThyroidChange to name just a few. She is well-recognised as a useful contributor to the thyroid community and wrote the foreword to both Emily Kyle's The 30-Minute Thyroid Cookbook and Zana Carver's The End of Chronic Fatigue. She is currently writing her next book You, Me and Hypothyroidism. She received Six 2018 WEGO Health Award Nominations.