Click here to listen to a reading of this blog:
Read the last blog in this series. 
The last month has already seen some more change in my health that I wanted to get a blog in about.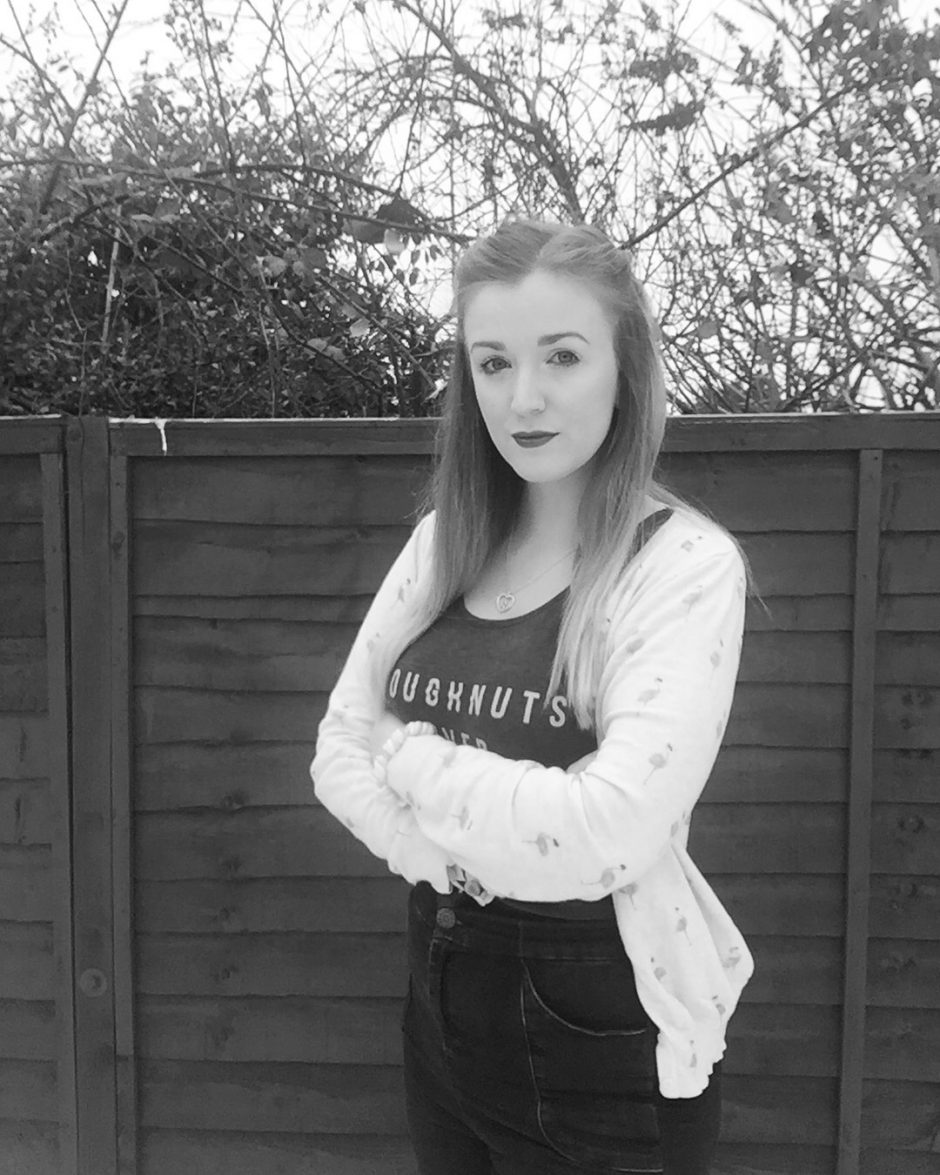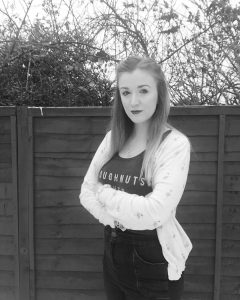 Referring back to my last blog update in February, my health has continued to improve, as I (and those around me) have noticed a big improvement in my energy levels, mood and overall stamina when trying to keep up with others my age.
I seem to have a good work-life balance right now and am enjoying life a lot, feeling very hopeful towards the future and what it holds, which is something I just wasn't feeling last year at all.
I had my latest appointment with the functional medicine practitioner I've been seeing since September last year, just today, which was hugely positive. I love speaking to her as she's so supportive and encouraging and with her help in just the last six months alone, I have made more progress in my health and wellbeing than the two and half years prior on the NHS and trying to figure all of this out for myself.
A lot of what she's had me implement, I must admit I did know about and often tried to implement myself, but it's helped to have someone guide me and tailor the approach to my specific needs and reactions. It's also a great relief to finally feel as if I can put my trust into someone else and spend less of my time and life worrying about it all myself. I have time to just focus on enjoying my life now.
As well as continuing on with the gut health improvements, we've also added in some high strength B Vitamins for mental health which I feel have definitely helped, and she thinks I may also have low stomach acid, so I'll be giving apple cider vinegar a go.
She's told me that now would be a good time to get a full thyroid panel tested, so I've booked in with my GP surgery to get that done (even though they only do TSH, Free T3 and Free T4), and then she will take a look at the results and give her feedback on them.
She's also asked me to try and get them to test B12 and iron/ferritin levels too, but I know this will be difficult to get done on the NHS (as they've refused me so many times before), so we've agreed that I will order them myself through an online laboratory if needs be. She always has my budget in mind too, working with me to find ways in which we don't have to break the bank whilst also improving my health.
I'm seeing a psychiatrist for the assessment on my mental health to try and pick at things a bit more and establish whether there is a possibility of me being on the autistic spectrum, next week, which will be interesting to say the least.
As I feel that my adrenal health is improving, I have noticed a decline in the 'autistic behaviour' my GP agreed I demonstrated, so it is still possible that my inability to handle stress, lack in communicating issues with certain people properly and even the base of my anxiety, could have a physical cause, but I think it is still a good idea to rule out something like autism. So I'll keep you posted. There are so many similar signs and behaviours with autism and adrenal dysfunction, though.
My acne has continued to improve a lot, which is great and my periods and cycles are now regular again, suggesting that the oestrogen dominance is well under control.
I'm also getting married abroad in May and then will be on a two and a half week long honeymoon, so I have a lot of travelling ahead of me this year!
When I saw the functional medicine practitioner for the first time in six months ago, I was so depressed, anxiety riddled and down about living with my thyroid conditions, that I expressed how worried I was about not being well enough to enjoy the wedding and honeymoon. However, she reassured me that she'd get me better and I'm so glad I trusted her, too. I cannot wait to enjoy everything this year has to offer.
Do remember that you can keep up to date with my personal health journey via Instagram. My Instagram is updated with realtime updates and you'll be able to follow along as and when everything happens over there!
How do you think I'll handle juggling all these new changes whilst on holiday? Stay tuned!
You can click on the hyperlinks in the above post to learn more and see references to information given.
Read the next blog in this series.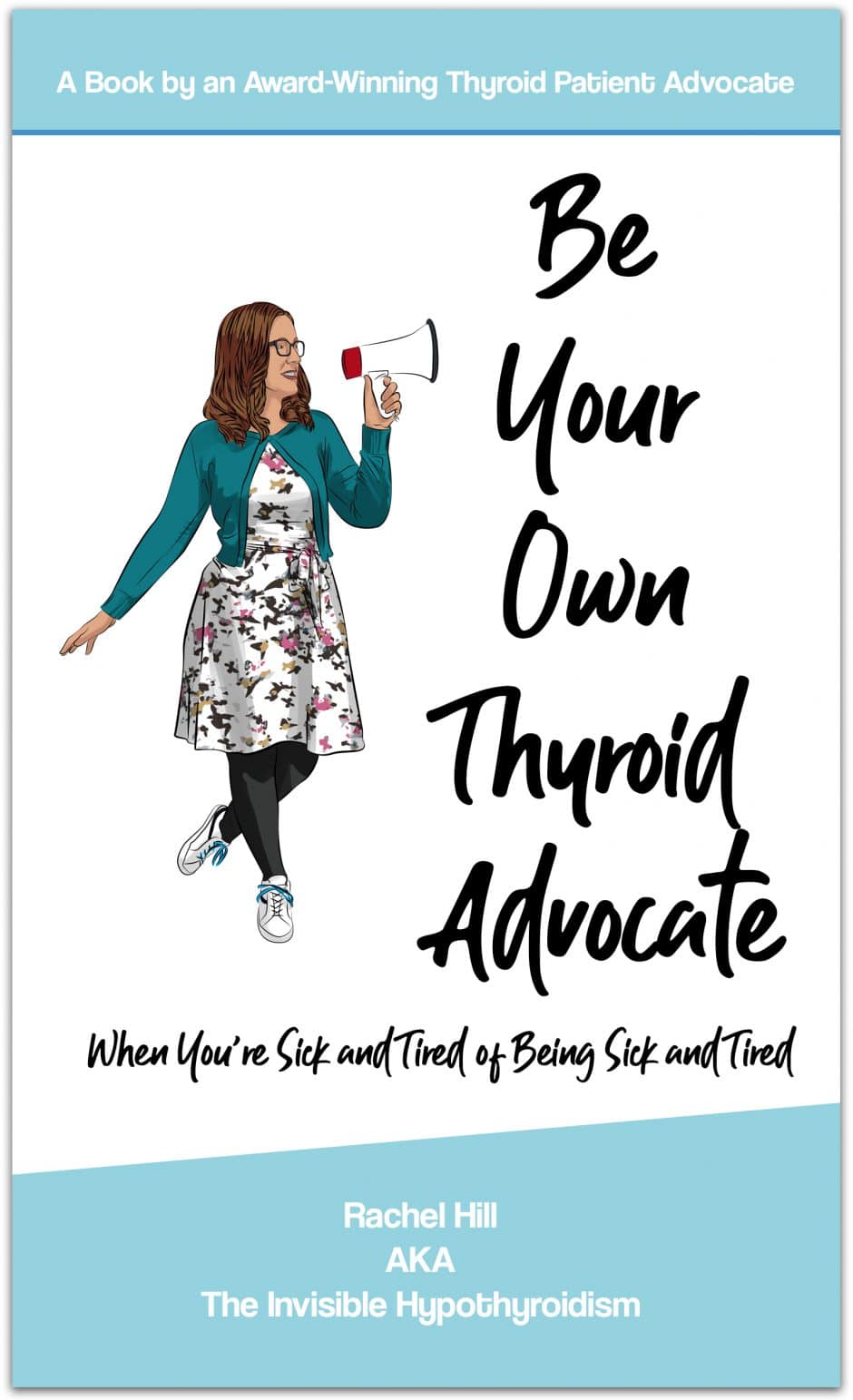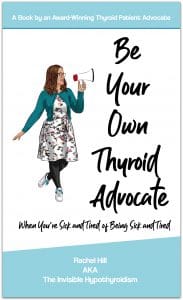 See also:
The book Be Your Own Thyroid Advocate: When You're Sick and Tired of Being Sick and Tired, which builds on this article in detail and covers how Rachel went from really sick to finally thriving again with thyroid disease.