Click here to listen to a reading of this blog:
When I shared a photo of this book on Instagram, I received a surprising amount of interest from fellow people with hypothyroidism who also write – whether for a living or as a hobby – and interested in how this book could help them with the obstacles that hypothyroidism can create in this.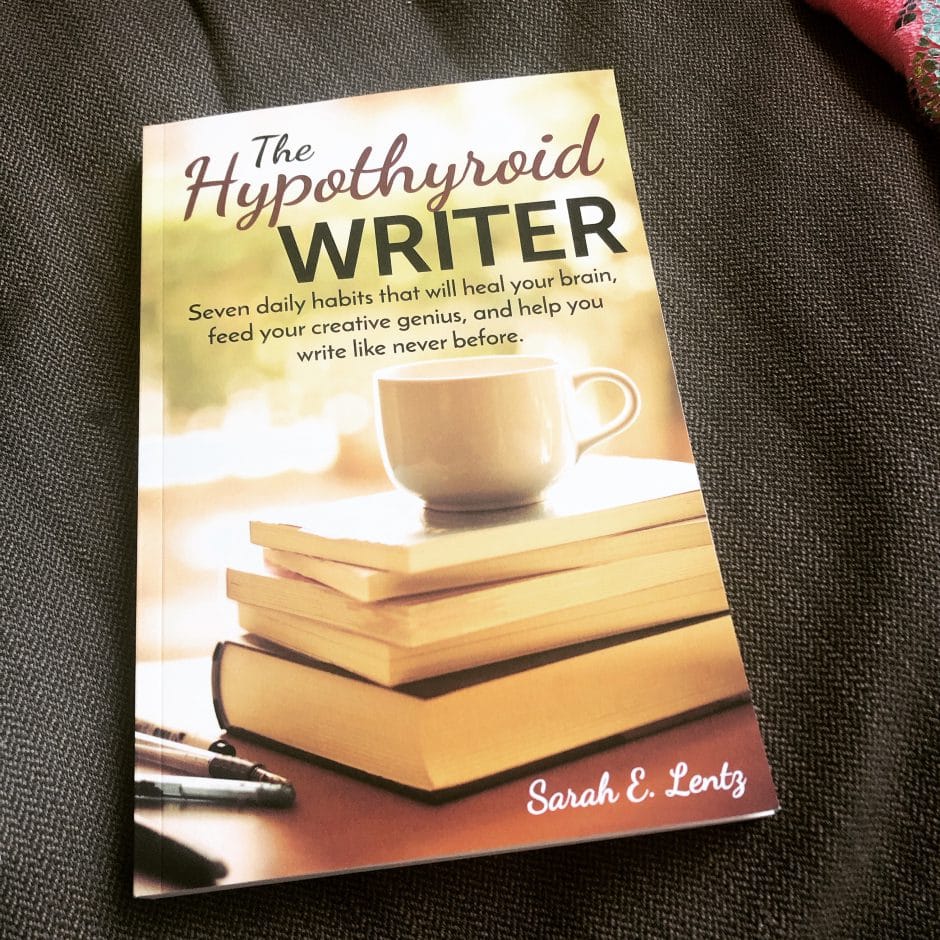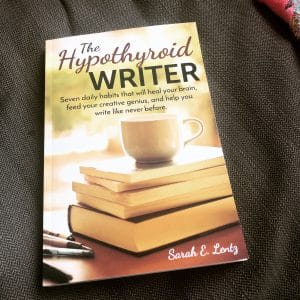 The Hypothyroid Writer is a very niche book indeed, focusing on those that have had their writing ability challenged by thyroid symptoms. If you've always wanted to accomplish a writing goal (such as starting a blog, or writing a book) or write a lot in your day to day life, then this book could really help you. 
I may reference back to this book and what I've learnt from it throughout my blog posts.
The Hypothyroid Writer is a book for those who write, whether it is for a living, hobby or something they'd like to do full time as a paid writer. If you want to write a book, blog or complete another big writing project, then this could be a really useful read.
Author Sarah Lentz is hypothyroid herself and has been for most her life. For the most part, she feels content on T4-only medication but acknowledges that she has to make a conscious effort to keep on top of her thyroid health in order to pursue her writing goals via her blogs and published books. She combines her experiences with practical advice, tips and tricks you can try yourself, to promote more energy with hypothyroidism, but also less brain fog, better mental health (she discusses tips for overcoming depression and anxiety) and more productivity.
Among the topics covered, there is: diet and food, sleep, starting your morning as positively as possible, sensitivity and HSP qualities, exercising to boost energy and productivity as opposed to making yourself feel more unwell, how to set up a blog or write and self-publish a book and an extensive resource list of other useful books, websites, podcasts, apps and more.
A few things the author said that I agree with too include "Not every hypothyroid person benefits from going gluten-free" as well as "We have to find what works for us". Nothing is more true than each thyroid patient being individual and needing to find what works for them and helps them. I liked her quote "Each one of us needs to be his or her own best health care advocate. Because your doctor will most likely not be that advocate. Most doctors don't have the time."
The Hypothyroid Writer is an interesting mix of thyroid information, researched studies, personal experiences with hypothyroidism and advice for becoming an accomplished writer. With a unique blend of thyroid information and motivational passages, it really is a very niche book and a topic that hasn't been covered elsewhere.
If you're wanting to complete a writing project or goal and are struggling due to thyroid symptoms such as fatigue, brain fog, lack of motivation and even wobbly mental health, then this book could really help to guide you through to achieving that goal, despite your thyroid condition.
You can get a copy of this book from Amazon on the link below.
Are you wanting to achieve a writing goal but feel as if your hypothyroidism is getting in the way? Feel free to join in the discussion in the comments section below. 
You can click on the hyperlinks in the above post to learn more and see references to information given.