Click here to listen to a reading of this blog:
Exciting news, my book is finally here! New to learning about your thyroid health? Learn why it's important to be your own health advocate in my book now.
Check it out on Amazon.
It's now been four and a half months since I decided to go gluten free again and my skin is only improving. 
I have had a few instances of being glutened, where I experienced those pesky symptoms that disappeared or improved since being gluten free, again- fatigue, brain fog, irregular periods and the dreaded acne, but on the whole I'm doing well.
Here's a reminder of how bad it was back in the summer..
And this is it now…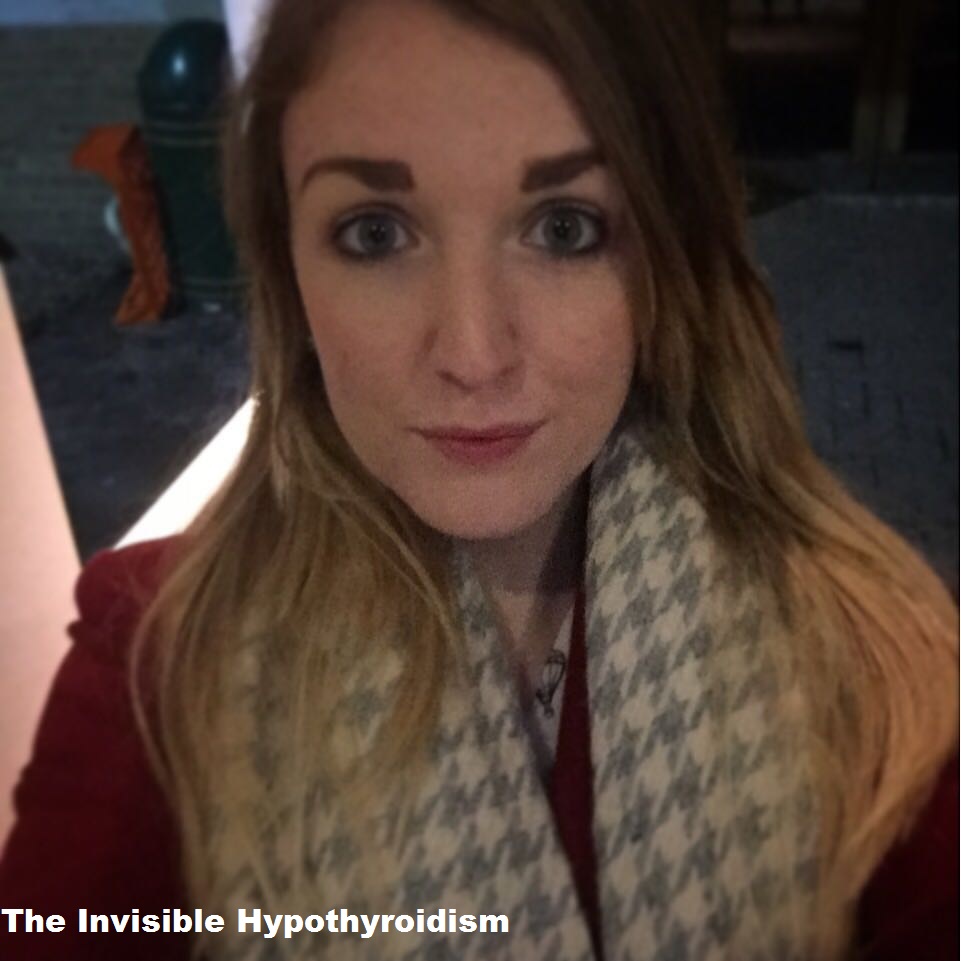 It's crazy to think that going gluten free has done so much for my skin, as well as the irregular periods I was experiencing. They are still regular since being gluten free.
My face is pretty clear now, although the skin is uneven and quite badly marked with scarring, but the progesterone cream seems to be helping it fade with time.
I'm still using the progesterone cream, using small amounts on my scarring and any spots throughout the month and then a full scoop – a quarter of a teaspoon – of the cream twice a day when I am in my Luteal Phase, to support when I should be progesterone dominant.
Suffering from such bad acne, I did get really good at applying a full face of make up, which I've been wearing since around June time, to conceal the ickiness of my face, but last week, I decided to embrace my skin and look at my acne scars differently. Instead of thinking they're an imperfection that people will laugh at me for, I've changed my mindset to realise that they're so much better than the actual acne I had months ago and now they're a reminder of how far I've come in figuring  this whole sex hormone imbalance and gluten sensitivity thing out. I should be proud. So I've stopped covering them.
---
See my last blogs in this acne journey:
https://www.theinvisiblehypothyroidism.com/2016/11/22/an-update-on-gluten-acne-sex-hormones-and-my-thyroid-and-adrenals/
https://www.theinvisiblehypothyroidism.com/2016/10/13/gluten-and-my-acne-one-month-into-going-gluten-free-again/ 
https://www.theinvisiblehypothyroidism.com/2016/09/26/confirming-my-oestrogen-dominance-and-an-update-on-my-adrenal-fatigue-and-underactive-thyroid-9-5-months-on-ndt/ 
https://www.theinvisiblehypothyroidism.com/2016/08/19/an-update-on-my-bad-skin-ahem-my-very-bad-skin/
---
Written by Rachel, The Invisible Hypothyroidism
Social
Community
Rachel Hill, Thyroid Patient Expert and Advocate, blogger and author, has Six 2018 WEGO Health Award Nominations. She is a highly ranked writer appearing in the Top Hypothyroidism Websites and Top Thyroid Websites 2018, with relevant qualifications and certificates in Diet and Nutrition, whilst also currently studying Life Coaching, Motivational Speaking, Reflexology and more. She has worked with The National Academy of Hypothyroidism, The BBC, The Mighty, Dr. Hedberg, Yahoo, MSN and ThyroidChange, to name just a few. She is well recognised as a trusted and useful contributor to the thyroid community and has also contributed a foreword to Emily Kyle's The 30-Minute Thyroid Cookbook.