Click here to listen to a reading of this blog:
Originally published on 28th December 2018
Last updated on 1st January 2021
I've spoken at length about my own issues surrounding obsessive weight-loss, dieting, body image issues and more, since having a thyroid condition. I personally believe that more of us should be focusing on our health and wellbeing, fuelling our bodies with real nutrition, over focusing on weight and numbers alone.
Here, nutritionist and dietician Emily Kyle, who wrote the thyroid cookbooks The 30-Minute Thyroid Cookbook: 125 Healing Recipes for Hypothyroidism and Hashimoto's and The Hashimoto's AIP Cookbook: Easy Recipes for Thyroid Healing on the Paleo Autoimmune Protocol,  shares her thoughts on this topic, too.
Written by Emily Kyle, MS, RDN, CLT, HCP
---
What if Weight Loss Wasn't Your New Year's Resolution?
It's that time of year again… (insert eye roll here).
The annual onslaught of uncomfortable diet and weight loss talk amongst coworkers, family, and friends followed by a solid two-week attempt at 'being good', cutting out food groups, restricting calories and flat out ignoring overall wellness in the pursuit of weight loss come January 1st.
You know the talk, the same phrases we utter year after year with no true intention behind them:
"After New Year I'm going to go back to the gym and eat healthy so I can lose weight."
"I want to lose 10 pounds this year."
"I want to lose weight so I can fit back into my jeans again."
And you know what, I'm sick of it. I'm finally going to say it:
Weight loss really isn't an acceptable New Year's resolution.
Now hear me out..
In defence of weight-loss:
First and foremost, I am not saying that your desire to want to lose weight is wrong.
That is not what I am trying to say at all. In fact, I am one of the few dieticians I know who doesn't run away from the words 'weight loss'.
As someone who has struggled with their own weight, I personally understand the true, deep desire to lose weight and I hope you don't think that I am trying to discredit your feelings. I just want to encourage you to look at it in a new way. Keep reading…
In defence of New Year Resolutions:
Secondly, I love making New Year's Resolutions. I am a Type A personality and the thought of goal setting and planning truly does excite me, I love the feeling of having the opportunity to start fresh. The New Year offers us the chance to reinvent ourselves, it fills us with optimism and the exciting thoughts of what the New Year may hold.
Many people feel the same way, and that is why, year after year, hundreds of thousands of women make the pledge:
"This is my year to (insert get healthy, lose weight, exercise more: here)."
And it truly is wonderful, I would never ever discount or discredit anyone who wants to make a positive change in their life.
In fact, I wish more people would.
BUT HERE IS THE PROBLEM…
How many times have you declared that this is your year to lose weight?
How many times have you started the month of January with hope in your heart, determined to eat perfectly healthy and exercise every single day?
How many times have you followed a strict diet that deprives you of all your favourite foods, only to find yourself five days in standing in the pantry in the dark at midnight snarfing an entire bag of Oreos (ahem, spoken from experience).
ASK YOURSELF:
How many years has this approach actually worked for you?
How many years have you ended the year weighing less than when you started?
How many years did your resolution to lose weight last beyond January 15th?
Seriously. Think about it.
NOW, THINK ABOUT THIS.
Weight is nothing more than a measure of the gravitational force between your body and the earth. Read that again.
Your weight is not a sole indicator of how healthy you are.
Your weight is not a sole indicator of how happy you are.
Your weight is not an indicator of what a kind, loving, giving person you are.
You weight is not an indicator of how incredibly intelligent and thoughtful you are.
Your weight is not an indicator of what a loving mother, sister, daughter, wife and friend that you are.
So then, why are we letting our measured gravitational pull between our bodies and the earth have such an enormous impact on our perception of ourselves, our abilities and our greatest qualities?
Why do we put so much emphasis on such a meaningless measure?
What would happen if we took all the energy we put into micromanaging our weight and put it into something more meaningful?
What if Weight Loss Wasn't Your New Year's Resolution?
I haven't weighed myself in over three years, and let me be the first to tell you that it has been one of the most liberating choices I have made when it comes to my personal health and mental well-being. It has taken me a long time to start to let go of the weight complex that I believe we all subconsciously carry with us, and I'm a dietician.
It is my hope that the lessons I have learned for myself can help you to start changing the way you think about health, weight and happiness. My resolution last year was to take care of myself better.
Over the past year I have learned how to:
Speak to myself with the same compassion and understanding I have when I talk to my son.
Nourish my body with the foods that make me feel good, happy, and whole instead of restricting calories and relying on numbers or rules.
Be kind towards myself, and learn to recognise when I need to take a moment for self-care.
I (am still starting to learn) how to do yoga because it makes both my mind and my body feel better afterwards.
Remove aspects of negativity from my life, including friends and family, to preserve my own mental well being.
What I am trying to say is that:
If weight loss was my goal for this year, I would have never been able to explore and develop so many other wonderful aspects of my life. And for that, I am thankful.
I wouldn't know, but I'm pretty sure I weigh more than I did last year. But I know for certain that I am healthier.
From one woman to another, I am urging you to think about this important question: What if Weight Loss Wasn't Your New Years Resolution?
by Emily Kyle
Related Articles: Thyroid Patients: 6 New Year Resolutions You Should Make
Focus on Feeling Healthy
---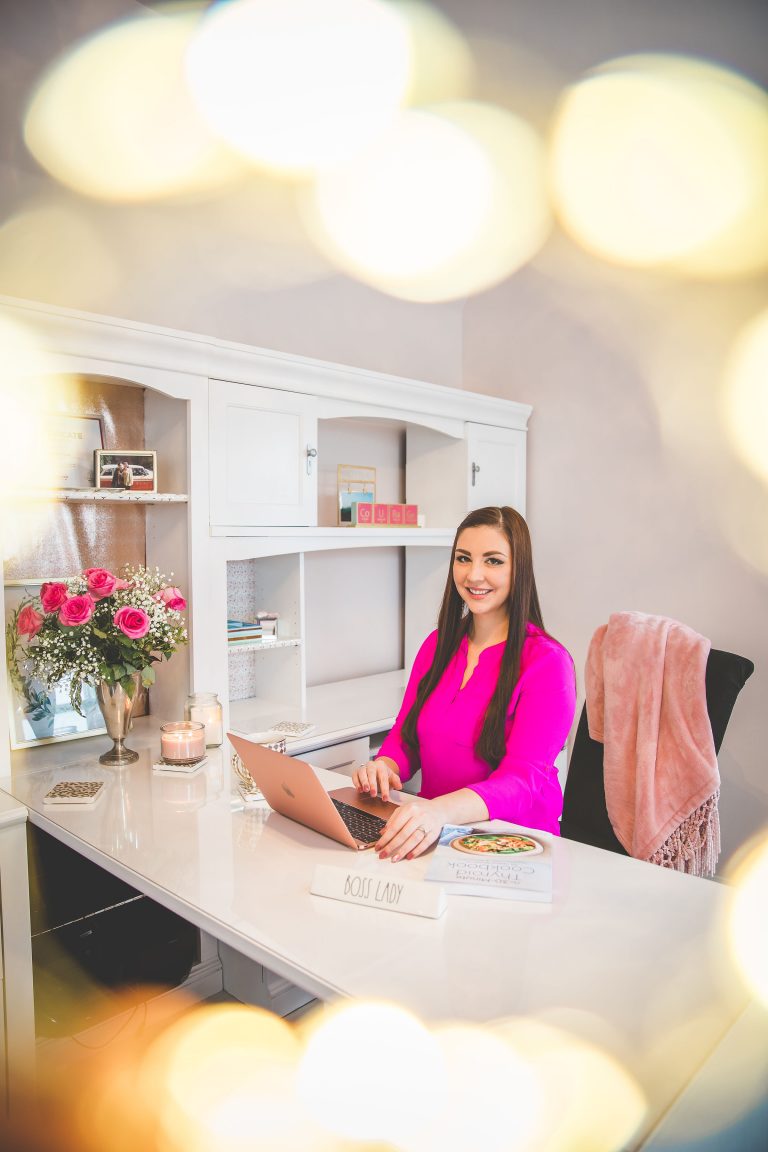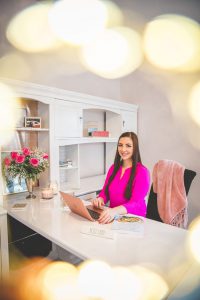 Emily Kyle MS, RDN, CLT, HCP, earned a Master's of Science degree in Nutrition and Dietetics from SUNY Oneonta and a Bachelor's of Science Degree in Nutrition Management from Rochester Institute of Technology. She has won several awards and honours in recognition of her career accomplishments as a registered dietitian and media personality.
She has also worked as a food and nutrition media and TV personality and serve as a nutrition communications consultant to brands and companies through various in-person and online platforms.
Her first cookbook, The 30-Minute Thyroid Cookbook: 125 Healing Recipes for Hypothyroidism and Hashimoto's was released December 2018 and her second cookbook, The Hashimoto's AIP Cookbook: Easy Recipes for Thyroid Healing on the Paleo Autoimmune Protocol, was released in August 2019.
In her free time you can find her outside in the garden with her son Ransom and flock of chickens, growing, harvesting and eating as much of their own food as possible.
How do you feel about this topic? Share your thoughts in the comments below.
If you would like to submit a guest post, whether you're a thyroid patient, doctor or anyone else, please get in contact.