Click here to listen to a reading of this blog:
I have previously used LetsGetChecked when doing a Lyme Disease home test kit. This time, they offered to send me a thyroid panel test, which checks:
Free T4
Free T3
TSH (Thyroid Stimulating Hormone)
Thyroglobulin Antibodies (TGAB)
Thyroid Peroxidase Antibodies (TPOAB)
Thyroxine
Why This Test is Important
A lot of doctors only order the TSH (Thyroid Stimulating Hormone) test and go by it entirely to decide on your course of treatment for hypothyroidism, but this isn't the best way to diagnose or monitor a thyroid condition. TSH stands for 'Thyroid Stimulating Hormone' and is a hormone secreted by the pituitary gland. It serves as an average read out over the previous four to six weeks of your thyroid levels.
TSH tells the thyroid how much hormone to produce but it isn't an actual thyroid hormone. By only testing TSH and not the real thyroid hormone levels (such as Free T3 and Free T4), you're not getting the most comprehensive and accurate view of your thyroid health and thus, may not be getting the best treatment.
Another factor to consider is whether your hypothyroidism is autoimmune, which it is for around 90% of us. [1]
This can affect which road we take to recovery hugely, yet many patients have never been tested for Hashimoto's, the cause of autoimmune hypothyroidism. If you have autoimmune hypothyroidism, then many lifestyle factors and interventions can help you to manage this and thyroid medication alone may not solve all your symptoms. So it's good to check if you're one of the 90% of hypothyroid patients that have Hashimoto's as the culprit.
To check for Hashimoto's, you need to test the thyroid antibody levels: Thyroid Peroxidase Antibodies and Thyroglobulin Antibodies.
I can't stress how important it is to know whether your hypothyroidism is autoimmune, as for me, I only started to see an improvement in on going and persistent thyroid symptoms once I started to implement changes to address the autoimmune condition causing the hypothyroidism (underactive thyroid) and lowered my antibodies back to within the normal range.
A full thyroid panel includes:
TSH
Free T3
Free T4
Thyroid antibodies (TPOAB and TGAB)
This collection of tests give a comprehensive overview of your thyroid function and levels, to help produce the most accurate treatment plan for you, so that you can get optimal on your thyroid medication and begin to feel better. The LetsGetChecked kit included all of these.
Using The Test Kits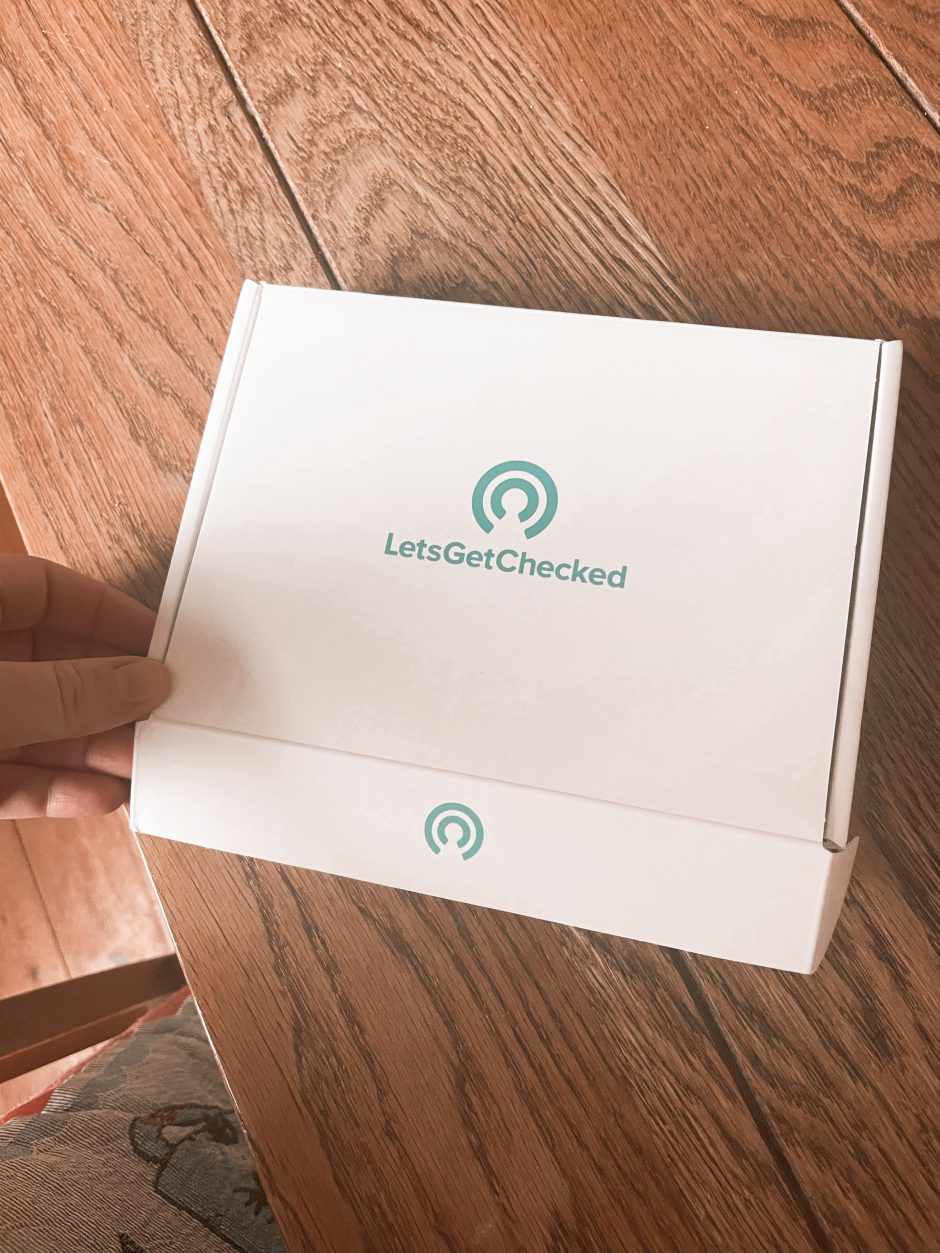 The kit was a handy size, so much so that it was posted through the letterbox.
Before starting, I read through the instructions, which were really clear and simple, activated the kit online (instructions on how to do this are included) and then chose a morning to complete the tests, as the instructions said to do the test in the morning and then post it immediately.
See a video on how this blood test works, at the bottom of this page.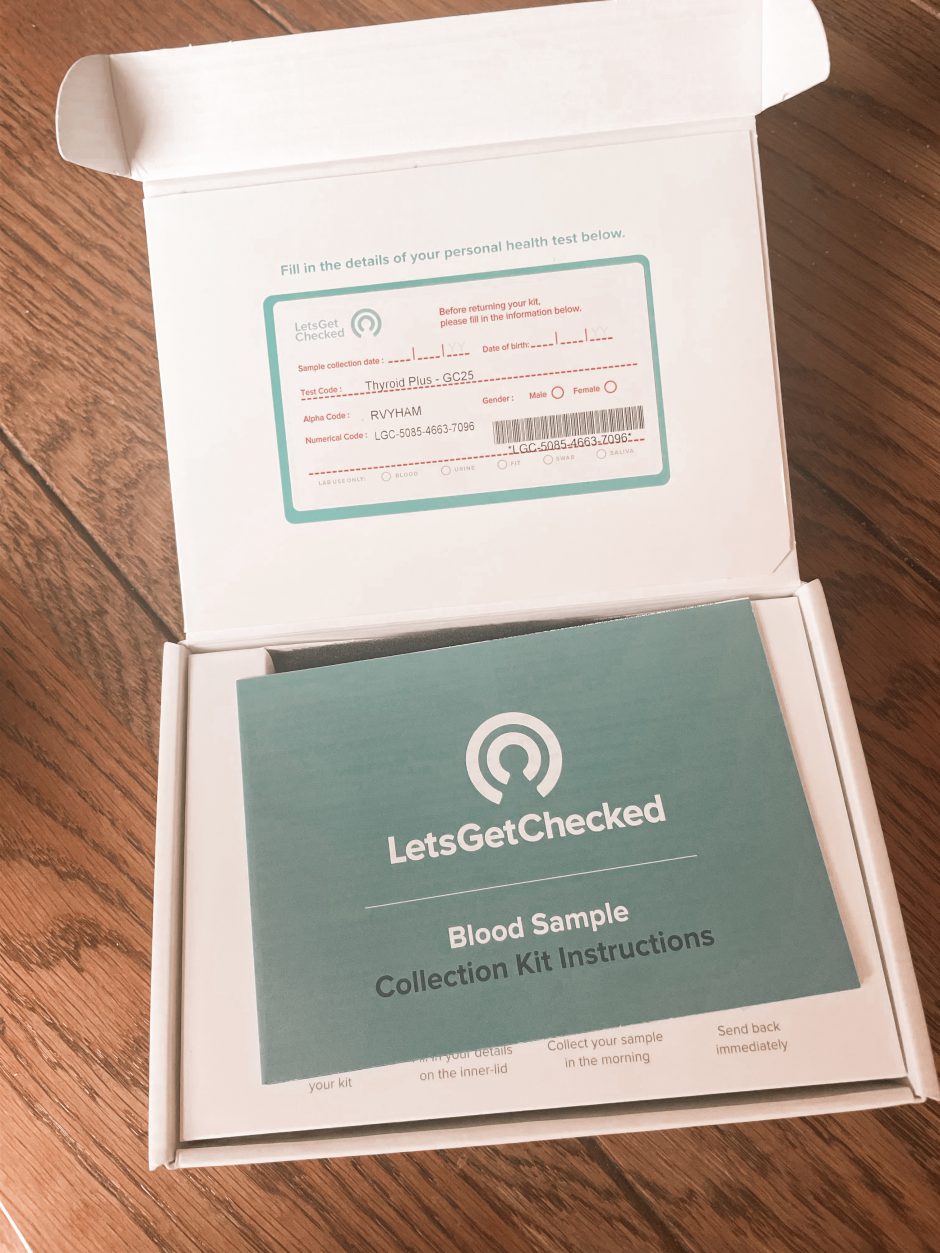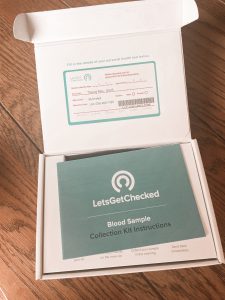 Using a lancet, I pressed it down firmly on to a clean finger of choice (I always use my middle finger and ring finger for finger prick tests). It gave a quick finger prick, I wiped away the first spot of blood (as instructed) and then massaged the finger downwards to produce further droplets to fill the tube.
Sitting the test tube in such a way that it used the packaging to stand up independently, I found it easier to then get the blood to drop in to the test tube.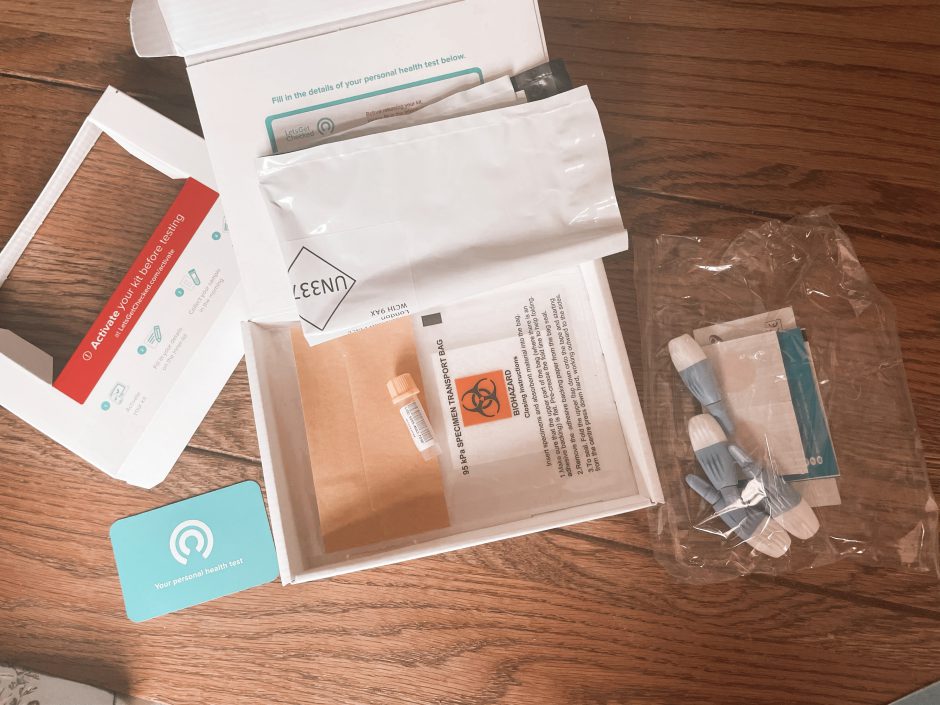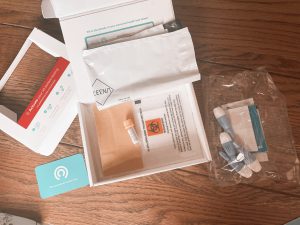 There's no need to worry about the pain really as you hardly feel much at all.
In fact, the secret to getting a good blood drop flow is to not be hesitant with the finger prick and give it a firm press. It makes collecting your sample quick and easy. Nurses often struggle to get blood out of my arm for blood draws, but this finger prick test was very easy and I had no issues completing it at all.
Within five minutes I had a full tube of blood.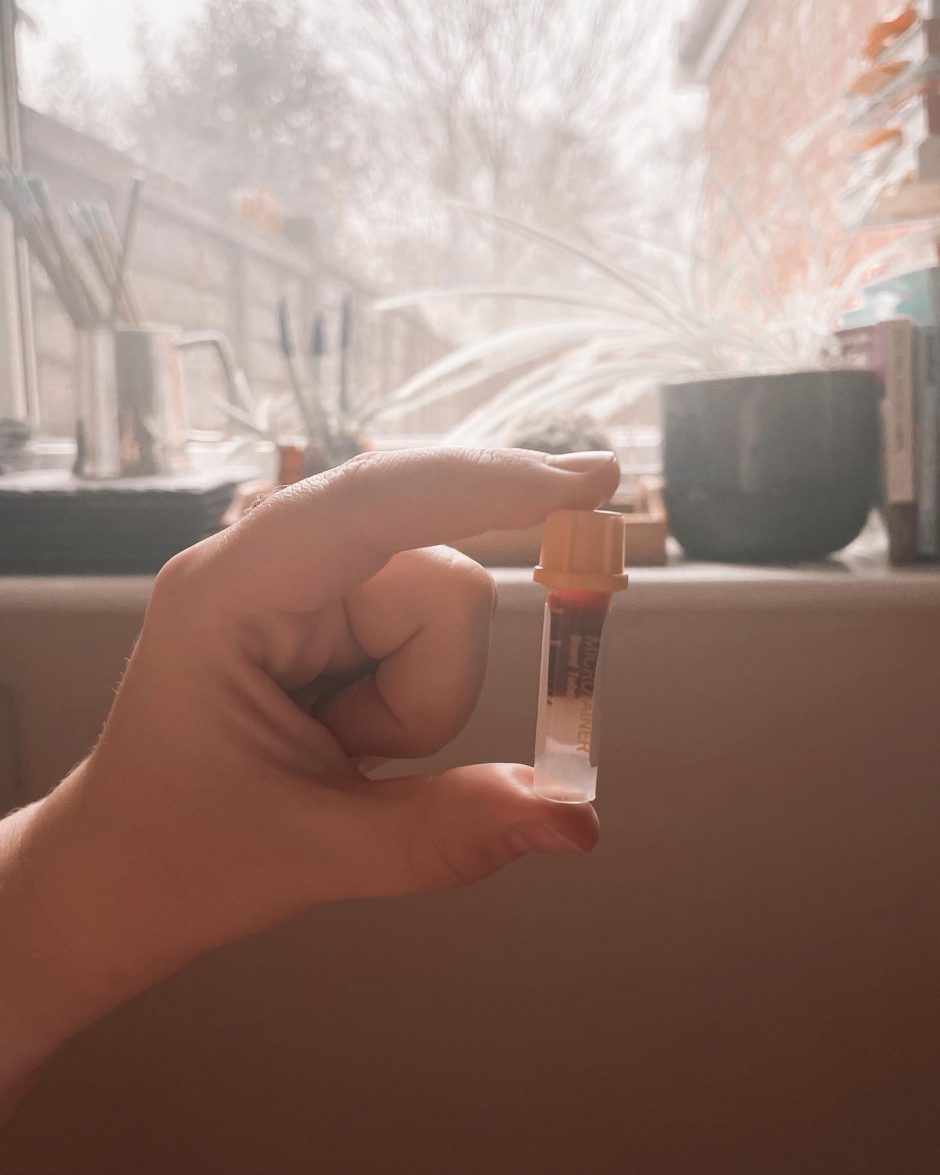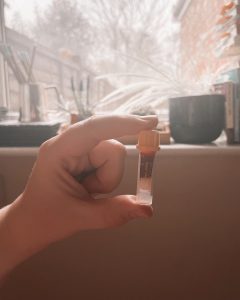 The included instructions sheet is easy to follow. Also, having the bonus of being able to do the blood test in the comfort of your own home is very useful indeed. Especially in the current pandemic situation where you may prefer to avoid hospitals and doctors surgeries.
Everything we needed to collect our samples and send them back to the lab was included with the kit. Results are recorded in your online account with LetsGetChecked, which can be accessed via web or app.
I posted the completed test back to them the same day with the prepaid envelope and received a text saying the results had been received the following day. A day after that, the results were available. I received a phone call from one of the LetsGetChecked's nurses to speak about my results, after which they also released them to my online account so I could view them on the app or website.
The Thyroid Antibody Test is usually priced £79, however, my readers can get 20% off with the code "INVISIBLE" at checkout. You can find it on the website here. 
LetsGetChecked sent me this test complimentarily.
You can find other tests for Lyme, Vitamin D, B12,  cholesterol and more also on the LetsGetChecked website.
LetsGetChecked amazingly cover most countries!
Have you tried this type of blood test before? Let me know in the comments.
References:
[1] https://www.ncbi.nlm.nih.gov/pubmed/3066320