Click here to listen to a reading of this blog:
As someone who has travelled quite a few times since having a thyroid condition, I am often asked what I do to prepare for the trip and make sure that I am able to enjoy it without my hypothyroidism getting in the way. 
I already have a blog post called 10 Travelling Tips When You Have Hypothyroidism, but in this one, I'm going to specifically list what I couldn't get by without packing, due to having hypothyroidism.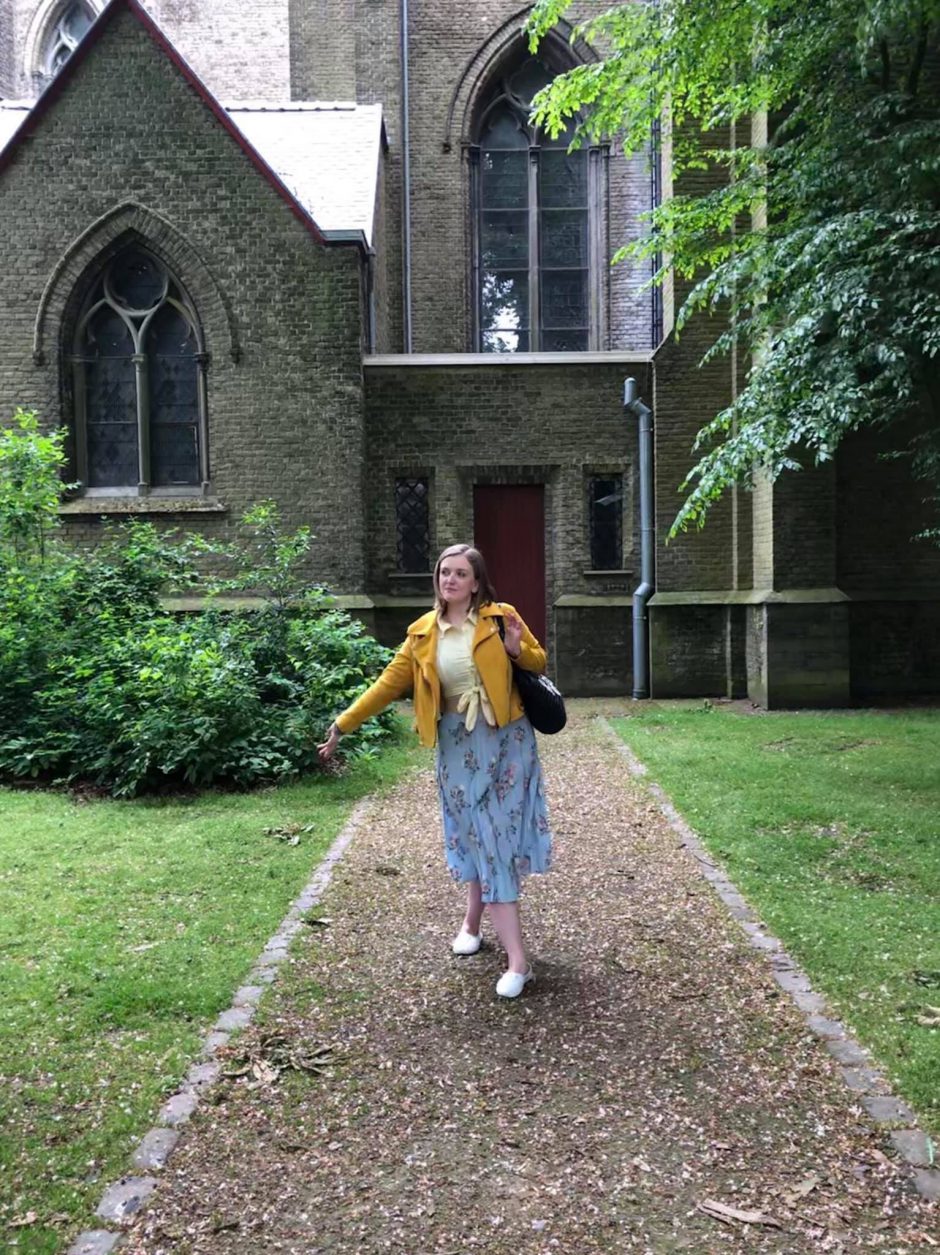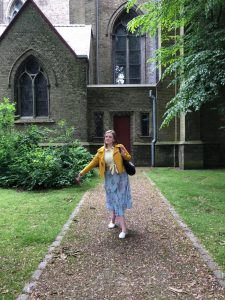 1. Thyroid Medication!
This should be an obvious one! If you miss your thyroid medication on a trip, you risk feeling unwell. I pack my thyroid medication in its original packaging in my hand luggage. I also pack a second amount in my hold luggage, just for peace of mind.
You can use a pill organiser if you like, but make sure to still take the original packaging with you.
2. Letter of Medical Necessity 
A letter of medical necessity is written by your doctor and explains why you need to keep your medication on you. If you're concerned about your thyroid medication being taken off you by security at the airport, for whatever reason, a letter of medical necessity explains to them why they must not.
I've never been stopped for my thyroid meds, but if I was, I would simply present this document explaining my medication situation (carrying it in my hand luggage).
3. Bath Soak and Epsom Salts
I always try to choose a hotel room with a bath where possible, as it helps my body to cope with all the walking I do when sightseeing. My legs are often very tired and achey at the end of the day, so recharging them in a bath with Epsom Salts can really make a lot of difference.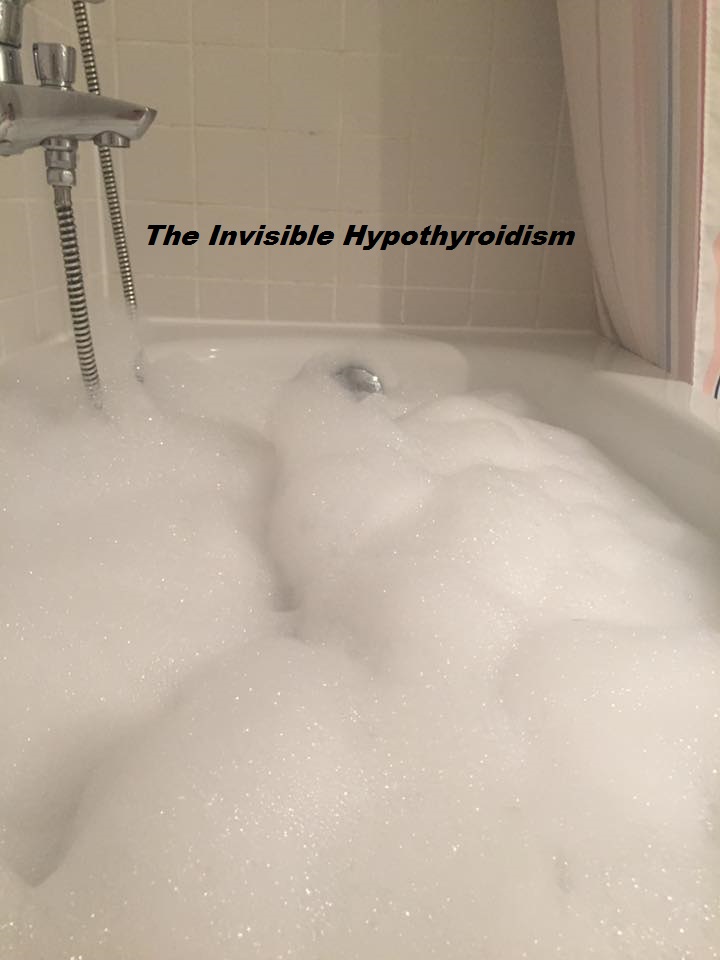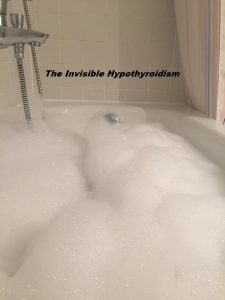 4. Food!
If you're one of the many thyroid patients who follow diets such as gluten-free, dairy-free, AIP, Paleo etc. to help manage your symptoms and thyroid condition, then going somewhere unfamiliar can be daunting if you're unsure of what you'll be able to eat.
I always pack food with me as I'm gluten-free due to having Hashimoto's, and if I get glutened, it can make me really ill, which I obviously want to avoid on holiday.
I found that the best way to manage this was to pack some gluten-free staples in my hold and hand luggage, such as snacks and things suitable for breakfast, so as not to rely on it always being easy to find suitable food once there and minimise my anxiety of the issue. This way, if I needed the food I packed, then it was really useful, but if not, I didn't go hungry.
The snacks I usually pack are nuts and seeds, olives, cheese, protein bars etc. and I often go in to a shop when I first arrive on holiday to buy some breakfast items such as muesli, natural yoghurt, fruit, honey etc.
5. Water Bottle
I take my BPA and BPS-free water bottle with me on every trip and ensure I'm sipping water regularly throughout the day. Not staying hydrated exacerbates my thyroid symptoms. BPA and BPS-free water bottles are usually recommended as they don't mess up your hormones and are safer for consistent use.
6. The Correct Clothing
Make sure you pack clothes that are warm enough or allow you to be cool enough in the destination you're heading to. Wearing the right clothes will help you to manage your hypothyroidism whilst on holiday. Being too cold can make your symptoms worse and being too hot can be an issue too.
It may be easier to pack clothes that can be layered up, so you can remove or add layers simply, as and when you feel you need them. I always pack a scarf that doubles up as a shawl, for example.
Make sure to pack the right shoes as well. Ensure they are comfortable and well-made for walking. If you're planning hiking or other activities, take the right supportive footwear and clothes. Don't encourage a plummet in your energy levels or a thyroid flare up by not dressing well!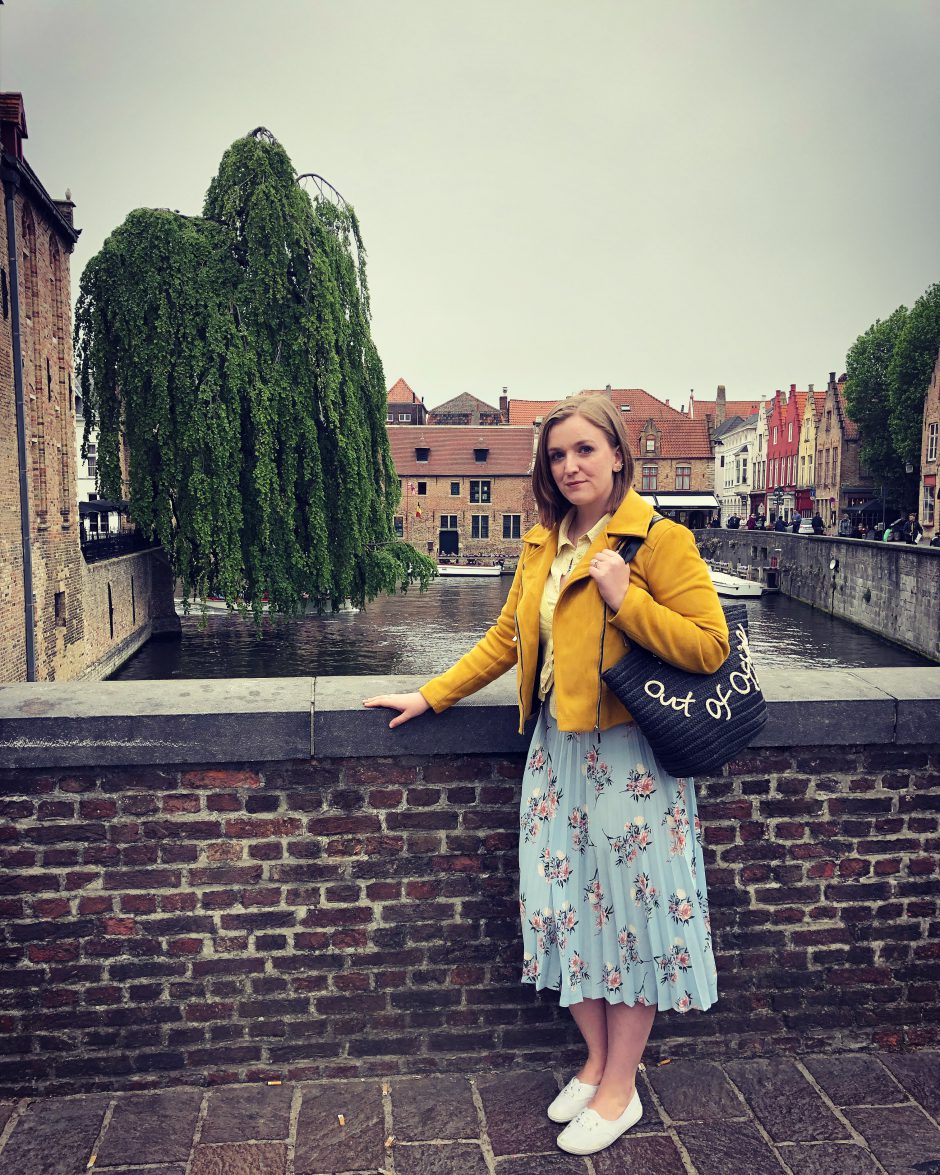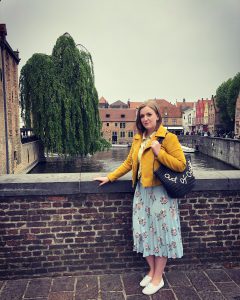 7. A Printed Copy of Your Insurance
I always take a printed copy of my insurance and keep this with me at all times. It's also important to make sure that your insurance covers your thyroid condition and specific situation.
8. An 'Illness Kit'
No one likes to think about getting ill on holiday, but coming down with a stomach bug, diarrhoea, headache, a cold or sore throat can happen and does often exacerbate preexisting health conditions. Many of us with hypothyroidism have a compromised immune system, so we can be more susceptible to picking up illness and struggle to recover from it, especially when stressed or more vulnerable from travelling.
Make sure you pack a suitable 'illness kit' consisting of allergy tablets, pain killers, rehydration sachets, diarrhoea tablets, cough lozenges etc. just in case.
If you have any other health conditions, for example, I occasionally get migraines, make sure to pack your meds for these too. You don't always know when they might flare up. If you're one of the many thyroid patients who experience irregular periods, packing some 'just incase' period products can also be helpful if one turns up unexpectedly.
9. Your Supplements
Following on from many of us being more susceptible to illness and picking illness up, you can help to support your immune system with supplements whilst your body is under some extra stress such as travelling.
I've covered a full list of the common ones taken by those with hypothyroidism here, but in short, some extra Vitamin C and zinc are good for supporting your immune system, whilst magnesium, B vitamins, selenium, Vitamin D etc. promote good energy levels, which can become depleted when travelling.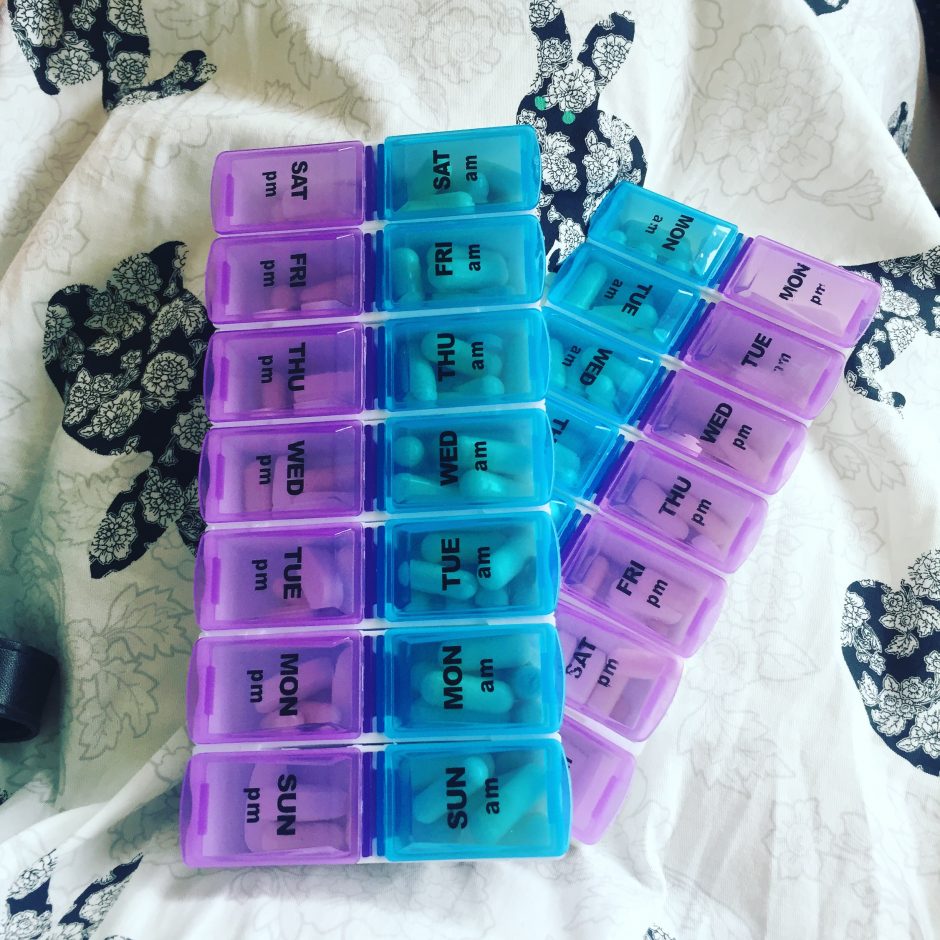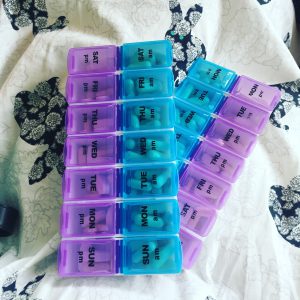 I've popped links to popular ones below:
Solgar 500 mcg Vitamin B12 Vegetable Capsules – 50 Capsules
.
Solgar Vitamin C 1000 100 Vegetable Capsules
.
Solgar, Natural Vitamin D3, 1000 IU, 180 Tablets
.
Solgar 50 mg Zinc Tablets – Pack of 100
Probiotics: Natures Aid Pro-100 Ultra Ultimate Strength Probiotic Complex and Kefir (a drink form): Kefir Drink
If I don't stick to regularly taking my supplements when on holiday, I always come down with something, so I believe strongly in supporting my immune system with them.
Keep up any medication and supplement routines you have back home, when away too.
10. Travel Pillow and Eye Mask
If you're taking a long plane journey, then thinking about your comfort can be really useful. I know that as a thyroid patient, a lack of sleep affects me so much more than it does my husband. A travel pillow and eye mask can really make all the difference, as well as a light blanket or ear plugs.
11. Eye Drops
If you're one of the many people with a thyroid condition who frequently experiences dry eyes, don't forget to take some eye drops. You're more likely to need them on aeroplanes with air-con and in different climates than you're used to.
12. Dry Shampoo
Dry shampoo can be a lifesaver if your hair could do with a wash but you don't have the time or energy to wash it right now. I always pack dry shampoo as it's a great alternative to washing my hair when I'm feeling more tired on holiday and lacking in energy. It helps me go another day or two before needing to really wash it.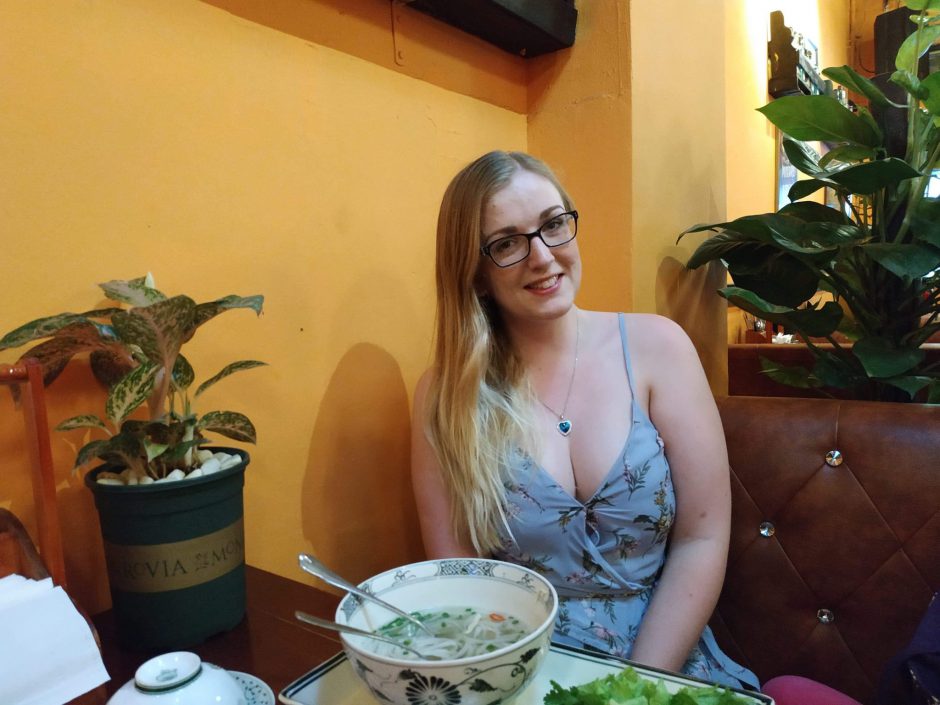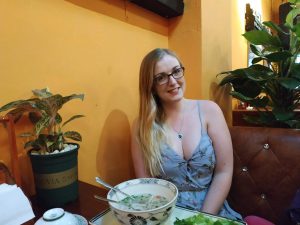 13. Lotion
I always pack a moisturising, simple lotion for a few reasons. My skin may dry out in cooler climates (we're prone to dry skin), or my aching legs and feet after a long day of sightseeing may benefit from a foot rub.
How do you find travelling with a health condition? Feel free to share any tips or things you've learnt in the comments section below!
You can click on the hyperlinks in the above post to learn more and see references to information given.
See also: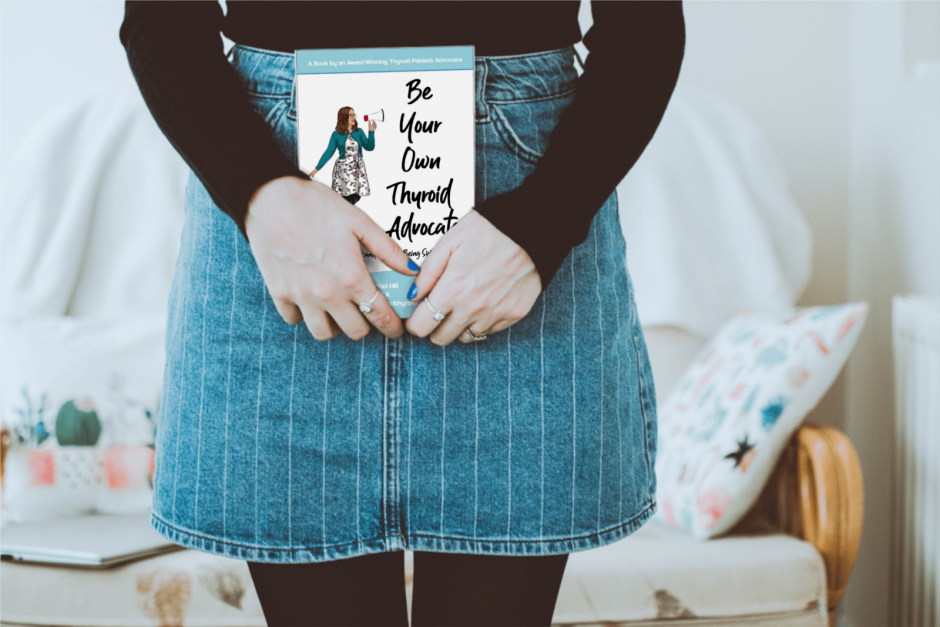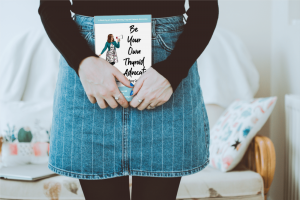 The book Be Your Own Thyroid Advocate: When You're Sick and Tired of Being Sick and Tired, which builds on this article and covers how Rachel lives a full life, thriving as a thyroid patient.