Click here to listen to a reading of this blog:
Today has been a bit manic; waking up late morning due to my current Hashimoto's flare up, I answered a call from the BBC, who wanted to interview me on living with Hashimoto's.
Last night, model Gigi Hadid responded to negative comments concerning her weight fluctuations, which she explained are due to her thyroid condition, Hashimoto's Thyroiditis (and I'm assuming hypothyroidism since she takes thyroid medication).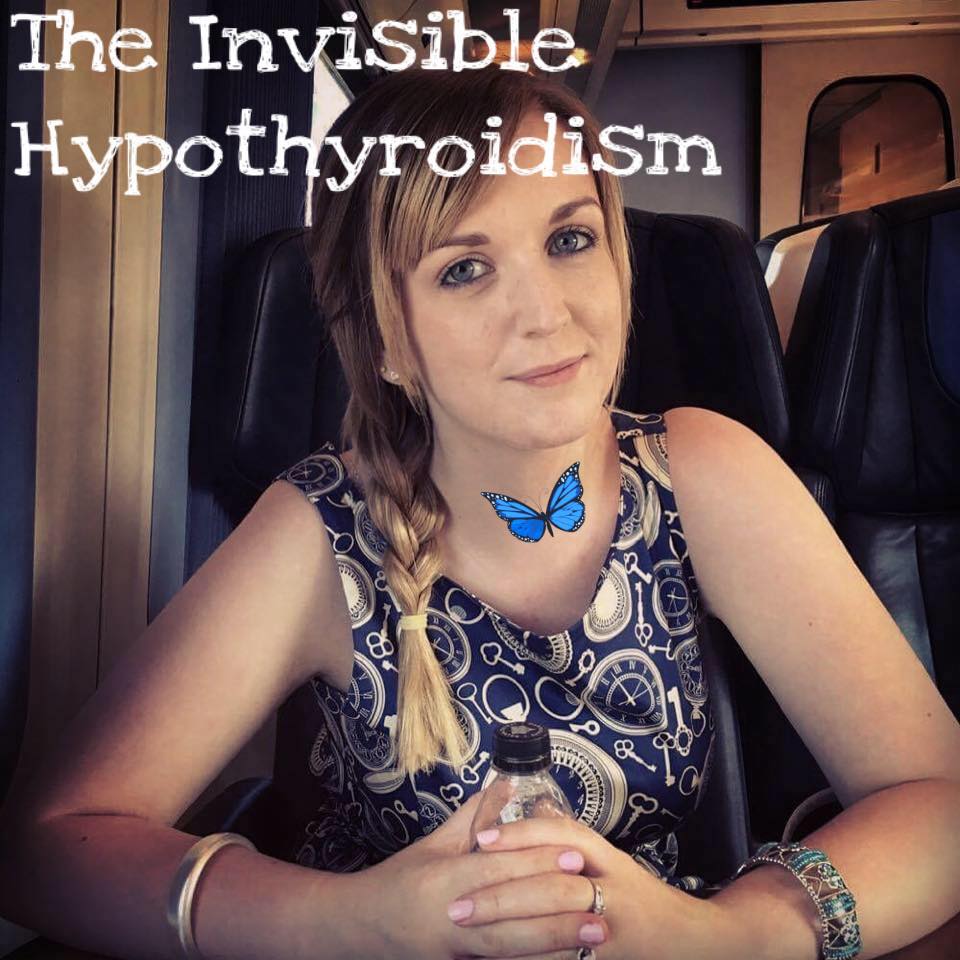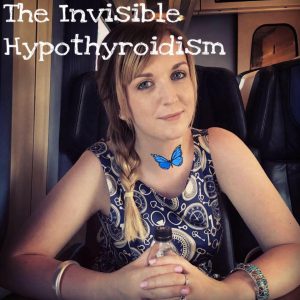 BBC Radio 1 called to interview me for Newsbeat, their current affairs and news programme, which I was happy to do, as I believe that any opportunity to raise awareness of thyroid disease and Hashimoto's should be taken.
This interview lasted around ten minutes and then I was informed that it would be typed up in to a brief news article as well,(which can be read here) and then clips used in an evening Newsbeat broadcast. This broadcast lasted a few minutes and I was happy with the coverage. You can find the link to it below! (though it expires after 30 days)
Shortly after recording this, I was then contacted by BBC World Service, who wanted me to participate in a discussion on their OS programme, about living with Hashimoto's and how I reacted to Gigi's tweets.
Although this went OK, I was a bit frustrated that the discussion consisted of only two questions and at a couple of minutes long, I didn't get to discuss everything that I wanted to on the topic!
After the GP on the show discussed symptoms and diagnosis of Hashimoto's, I was able to recount my personal experience of first signs and symptoms and then eventual diagnosis and how this felt. And whilst this is still beneficial, as, even if it reaches just one listener who realises that they may have Hashimoto's or Hypothyroidism,  I still wanted to discuss some important points relating to Gigi Hadid's tweets.
It's Important to Remember That Having Hashimoto's Involves More Than Just Weight Fluctuations
For many people, thyroid conditions are debilitating and alter their life completely.
Whilst it's great that Gigi Hadid has raised some awareness on thyroid disorders today, it's also worth bearing in mind that she is in a very privileged position, with access to a lot of money, the best treatment and doctors.
Whereas she may have reached optimal treatment already, many of us take years to, or even worse, never do. Many patients are held to outdated test ranges and medication which doesn't work. She is in a very fortunate position.
So whilst it's great that such a high profile is bringing awareness to the disease, and hopefully this will mean that the general public will understand how it can greatly affect lives more, her case doesn't parallel with many 'ordinary' people, and this is important to be aware of.
The comments online users were making regarding her weight though, were still very insensitive, especially to someone living with a health condition that directly affects their weight and metabolic function, but also impacts so many other aspects of their life, too.
There's a good chance that Gigi has not just experienced weight fluctuations but some of the many other symptoms we all know as well (fatigue, aches and pains, brain fog, sleep disturbances and many more). Just because she's only spoken of weight fluctuations so far, it doesn't mean this was her only symptom. Hashimoto's can even lead to mental health issues and affect peoples' work and personal lives as well.
So whilst I had the opportunity to discuss some of these issues on both the Newsbeat and World Service OS programme, I wish I had been given more time to expand on what else we need to keep in mind when comparing Gigi's case to other 'regular' people with Hashimoto's!
It's great that today has presented an opportunity to discuss the effects of the condition, as it has got people talking about it which alone creates a platform for us to shout from the rooftops and share our own experiences, but for most of us, we're not treated as easily as Gigi seems to have been or have access to the same treatment. I'll take any step of progress, though!
You can catch the article written about my Newsbeat interview here: https://www.bbc.co.uk/news/newsbeat-43029158
You can catch my BBC Radio One Newsbeat interview here, from 7:18 minutes in: https://www.bbc.co.uk/programmes/b09qh6yt#play (available until March 2018)
And you can catch my brief BBC World Service OS interview here, from 11:42 minutes in: https://www.bbc.co.uk/programmes/w172vrbbglfq5lc#play (available until March 2018)
You can click on the hyperlinks in the above post to learn more and see references to information given.
What do you think about this topic? Please share in the comments below. 
Related Article: Celebrities That Have Spoken out About Their Thyroid Disease