Click here to listen to a reading of this blog:
Originally published on 11th June 2016 
Last updated on 13th June 2019
I wrote a poem back in February 2016 about living with hypothyroidism and people not understanding what it can be like.
I hadn't done that before. It was well-received and so yesterday, I wrote another about being heard.
Heard
You wake up feeling more tired than when you went to bed
You have to cancel on your friends again and they say you're a mess.
People at work have absolutely no clue
What it is exactly you're going through.
Waking up feeling like you have the worst kind of flu
But with poor mental health and weight gain added too.
Doctor after doctor tells you you're OK
But in your mind you know there's something else at play.
Your partner thinks you're lazy and dismisses your concerns
Family should understand but their lack of it burns.
You wonder 'Is this the new normal? How I'm going to feel for the rest of my life?'
The thought of it kills the last of you inside.
'What happened to the person I once was?
The dreams I had, the plans I made
And a life not ruled by feeling lost?'
You feel alone, not listened to and batted down
But please know that there are others like you around.
We're also feeling just the way you do
And just how you need our support
We could do with yours too.
Together we can battle to win back our lives
Our health and our dreams
Let's take the dive.
We can empower each other to owe it to who we once were
So unite and scream out "We deserve to be heard!"
* * *
Please remember that if you're a thyroid patient living with poor mental health or lingering physical symptoms, that you don't have to live this way. To address why you may still be feeling unwell (often despite being on thyroid medication too), please see this article and go through each suggestion, putting your thyroid jigsaw back together.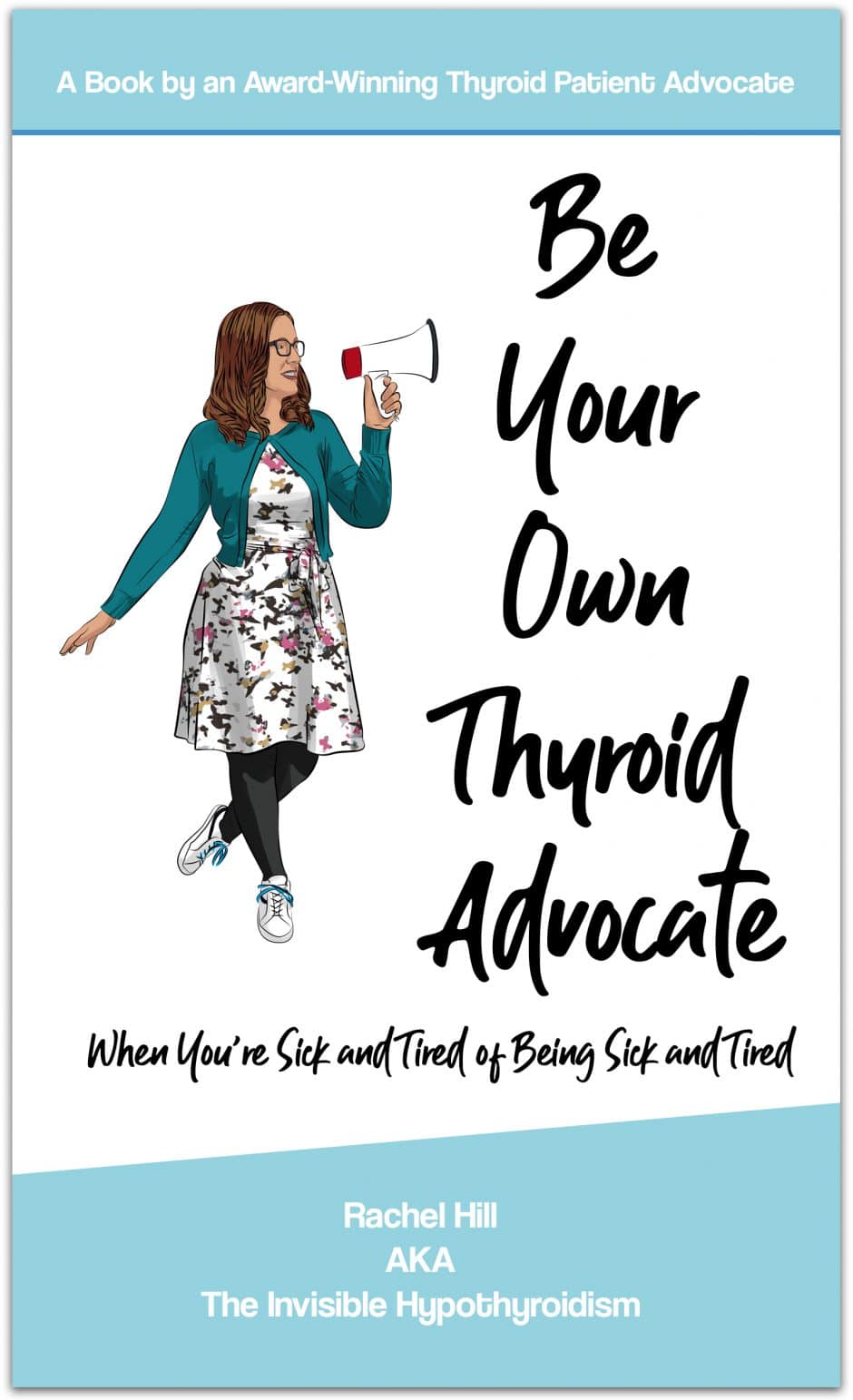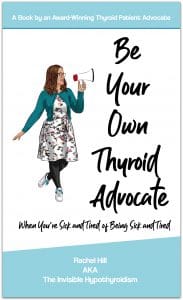 See also:
The book Be Your Own Thyroid Advocate: When You're Sick and Tired of Being Sick and Tired, which covers how Rachel got on top of her thyroid health.