Click here to listen to a reading of this blog:
This post may contain affiliate links, to find out more information, please read my disclosure statement. As an Amazon Associate I earn from qualifying purchases.


My body is exhausted
My body is tired out
My body is on fire
And I cannot put it out.
My body is being weighed down
My body has been buried alive
My body is buried in sand
And I'm panicking, I can't lie.
My body isn't responding
My body won't follow my brain
My body won't let my legs move
As I try to force them through the pain.
My body is slowing down
My brain can't think clearly
My eyes are too heavy to lift
Switching between panic and despair quickly.
My body is more than exhausted
My body is fighting itself
My body is heavy and slow
As it impacts my mental health.
My body at times feels unfair
My body doesn't give me reasons
My body doesn't listen to my pleas
And I feel like I'm losing.
My body has me in a prison
Physically, I am bound
But mentally it taunts me too
As I wait to win this round.
I try to explain it to others
But words can only do so much
In reality this experience of mine
Is indescribable, a bust.
* * *
Related post: Thyroid Patients Explain How Their Flare Ups Feel
Please remember that if you're a thyroid patient living with poor mental health or lingering physical symptoms, that you don't have to live this way. To address why you may still be feeling unwell (often despite being on thyroid medication too), please see this article and go through each suggestion, putting your thyroid jigsaw back together.
Read more about thyroid flare ups here.
You can click on the hyperlinks in the above post to learn more and see references to information given.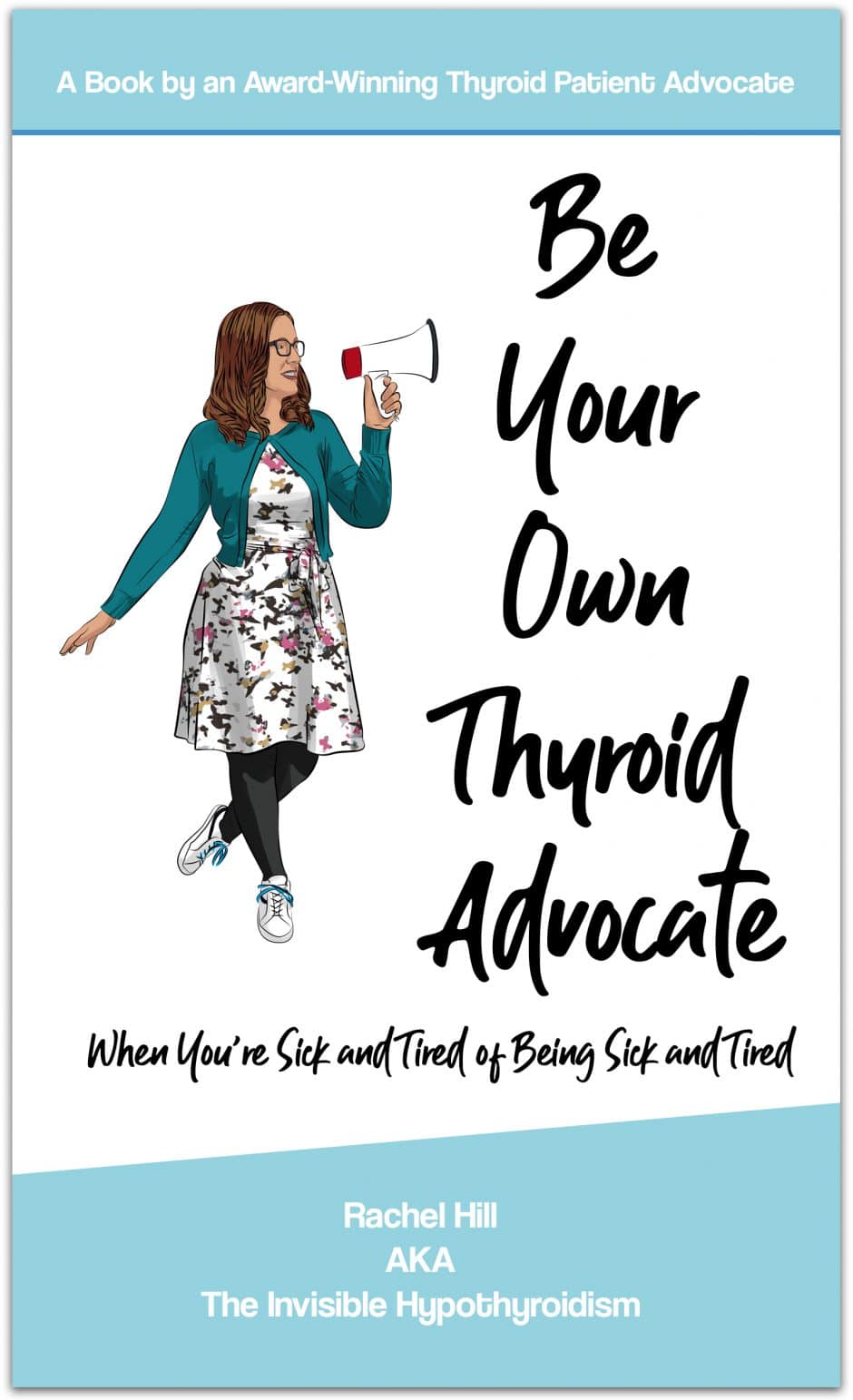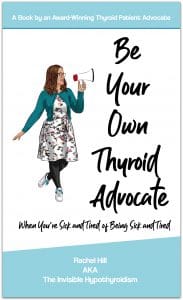 See also:
The book Be Your Own Thyroid Advocate: When You're Sick and Tired of Being Sick and Tired, which covers how Rachel got on top of her thyroid health.
There is also an online thyroid course which you can complete from your own home and computer. Freedom From Thyroid Fatigue helps you tackle low energy and lessen thyroid flare ups, with a personalised approach.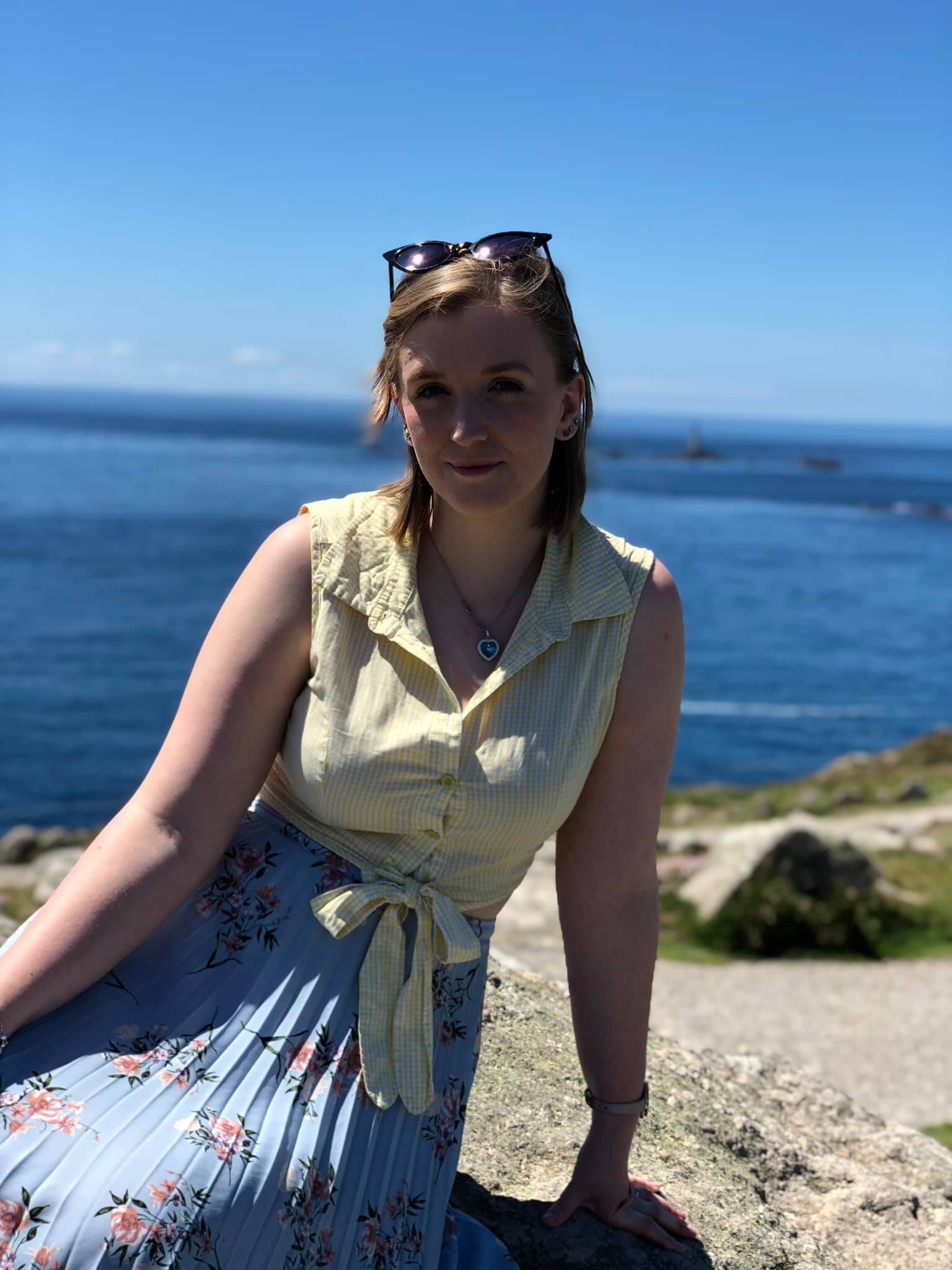 Rachel Hill is the highly ranked and multi-award winning thyroid patient advocate, writer, speaker and author behind The Invisible Hypothyroidism. Her thyroid advocacy work includes writing articles, authoring books, producing her Thyroid Family email newsletters and speaking on podcasts, as well as being a founding board member for the American College of Thyroidology. She is well-recognised as a crucial contributor to the thyroid community and has a large social media presence. Her books include "Be Your Own Thyroid Advocate" and "You, Me and Hypothyroidism".