Click here to listen to a reading of this blog:
Originally published on 11th February 2016 
Last updated on 13th June 2019
I wrote the below poem to vent some frustration about living with hypothyroidism. I'm by no means an expert at poetry and this was created in a small amount of time. It's just an expression of my current emotions. 
This poem is also where the name 'The Invisible Hypothyroidism' comes from. 
­­The Invisible
Close or not, they don't understand
That each day is a battle
And it's out of your hands.
Inside there's a fight you cannot control
Yet you're the host
You're stuck in this hole.
Some days you feel like you're dying
Others, barely surviving
And it's completely out of your hands.
Some nights are horrendous
Days even worse
'Plans'? What even are 'plans'?
It's invisible, you're broken
This isn't you
Trying not to let it consume you.
Yet it's difficult, it's a war
It's visible to you
But nobody seems to believe you.
The invisible consumes and attempts to define
Who exactly you are
And with every person who doesn't understand
It leaves this invisible scar.
Belief! Someone listens
You sigh a deep sigh
A weight lifts off of your shoulders.
You make progress, move forward and look to the hope
You can start to move aside the boulders.
Alas, it passes
Just a false alarm
Impatience spreads like fire.
"Why are you not well?"
"Why are you dragging it out?"
You question, "Am I really a liar?"
"Be patient", "be patient"
It's easy to say
When you're not the one who's fighting your way every day.
When days are heavy and you're barely OK
It's hard enough moving an inch anyway.
This elephant sat on your shoulder all day
All night, all the time
It won't go away.
It debilitates
It controls and it changes who you are
At first for the worse, but know that this is just the start.
You fight and you push, you can't give up
Life wasn't meant to be easy for someone so tough.
You're incredibly strong, go on and take a bow
Ride out the bumps, and take each day for now.
It's unapologetic
It doesn't care
If you fight with all of you or weep in despair.
You're more than the invisible
It only defines who you are
In the sense that it's taken you on a journey so far.
Whether you're at the beginning, or tying it up
Be proud for showing the invisible who exactly is tough.
* * *
Please remember that if you're a thyroid patient living with poor mental health or lingering physical symptoms, that you don't have to live this way. To address why you may still be feeling unwell (often despite being on thyroid medication too), please see this article and go through each suggestion, putting your thyroid jigsaw back together.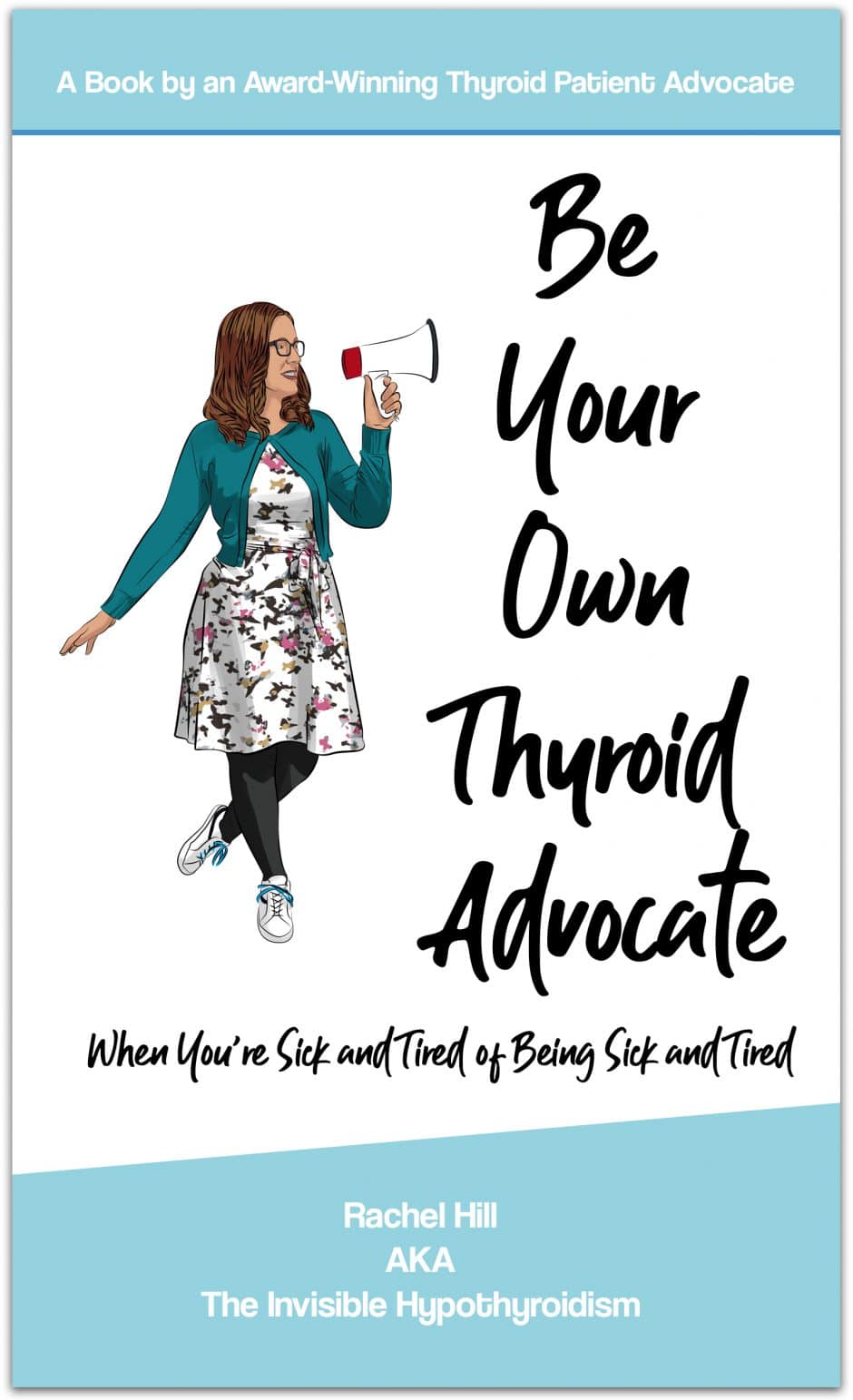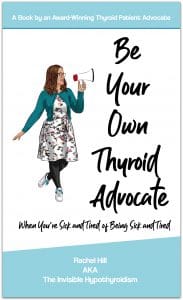 See also:
The book Be Your Own Thyroid Advocate: When You're Sick and Tired of Being Sick and Tired, which covers how Rachel got on top of her thyroid health.