Click here to listen to a reading of this blog:
This book has been sat in my Amazon wishlist for a while, but I didn't get round to purchasing it until last year, when I also bought Izabella Wentz's first book, Hashimoto's Thyroiditis: Lifestyle Interventions for Finding and Treating the Root Cause.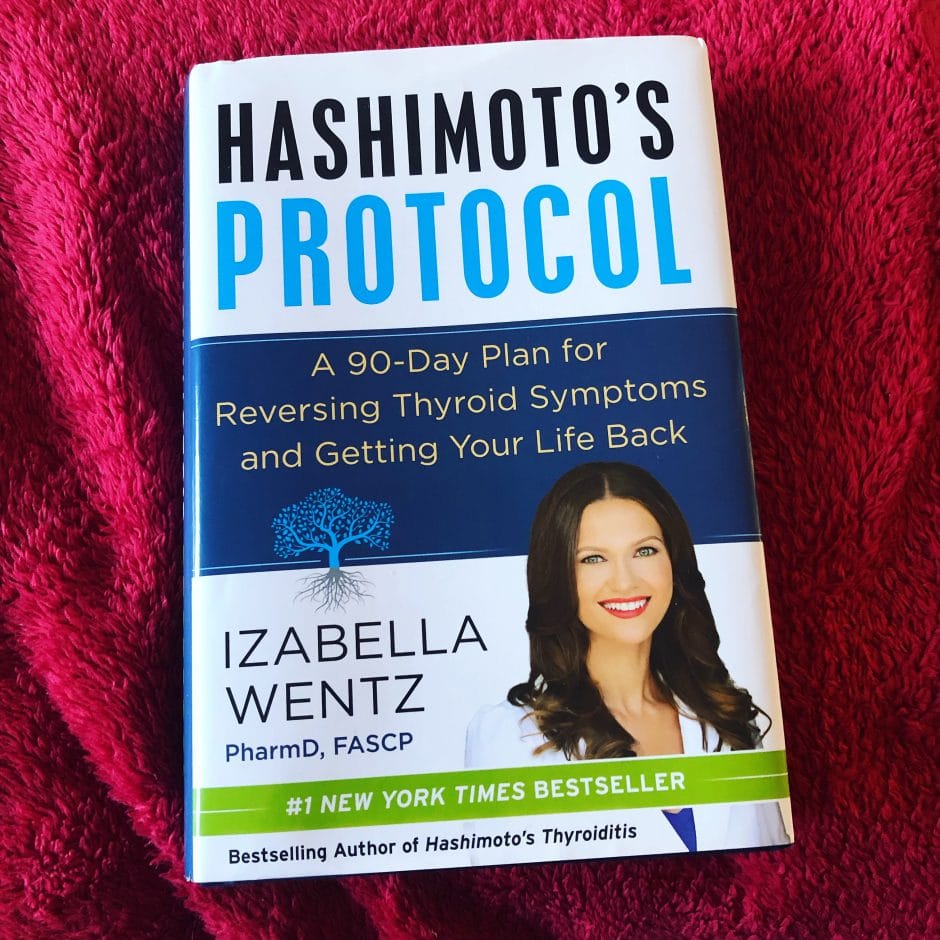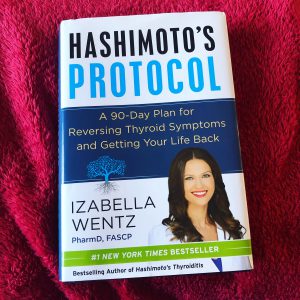 After buying it, I was a bit frustrated that I didn't see other reviewer's comments beforehand, as quite a few said things alone the line of "If you've read her first book, you don't need to get this one. It's all the same," and "There's nothing new in this book."
But I'm pleased to say that once I started reading Hashimoto's Protocol, I didn't actually agree with these comments.
I may reference back to this book and what I've learnt from it throughout my blog posts.
Whilst I can't argue that there is some repetition in her second book, I don't think it's necessarily a bad thing. When anyone writes more than one book, it would be silly to assume that every reader has read them all, so recapping on certain important details can be useful.
What I actually found with this book compared to her first, was that it was much more fine-tuned and written in an easy to digest manner, with a format to match. Which I feel is an improvement on the last book and many thyroid patients who are fatigue and brain-fogged will appreciate this. There is clearer guidance and structure.
The premise of the book is essentially Izabella sharing her own 90-day programme for reversing symptoms of Hashimoto's. The programme she uses with clients.
The book is split in to three parts, with Part One looking at Hashimoto's, diagnosis, symptoms, and what she means by her 'Root Cause Approach'. As a thyroid patient and medical professional, she blends her experience and knowledge gained as both, together. Part Two looks at the fundamental protocols which concern the liver, adrenal glands and gut.
With a chapter on each of these, they make up the majority of the book. They're lengthy chapters filled with checklists, information on symptoms and then instructions and guidance on how to get them back in check. You're advised to complete each one before moving on to the other.
Part Three contains chapters on vitamins and nutrition, overcoming traumatic stress (which was my personal favourite as it was just so interesting), addressing infections and toxins.
This book does make more reference to Izabella Wentz's own products and services, but to be fair, it isn't too heavy and after reading many thyroid books by doctors and medical professionals, it's really not unusual. Many people selling these products and services see their books as another possible marketing tool for these, but you're not forced to buy in to them in order to benefit from the book. In fact, you can gloss over them as I did and have it not affect your experience.
One oversight of this book is perhaps Izabella failing to talk about that elephant in the room of not all thyroid patients having access to the level of money to pay for every test, trial of different thyroid medications or supplements, or anything else she recommends. In fact, I think the vast majority of thyroid patients aren't in this situation, and I speak from experience.
However, that's not to say that many people wouldn't still benefit from knowing the information presented in the book and, like myself, many of us can attempt to implement certain interventions ourself or find similar alternatives.
On the whole, it is a very comprehensive and useful tool for those with Hashimoto's, wanting to find out what they can do to improve their health. Whilst not everyone will have the resources to apply everything mentioned in the book and Wentz's protocol, they will benefit from the knowledge of it and perhaps putting in to practise what they can.
You can get a copy of this book from Amazon on the link below.
Have you read this book?
You can click on the hyperlinks in the above post to learn more and see references to information given.