Click here to listen to a reading of this blog:
I've personally tried and reviewed a lot of the at-home blood testing companies available in order to share my experiences with other thyroid patients who may benefit to know about them and how they work too.
After sharing that I have been feeling a little more tired and achey lately on my social media, testing company LetsGetChecked reached out to me to offer to send both Adam (my husband) and I some Lyme Disease test kits.
What is Lyme Disease?
Many people could have Lyme Disease alongside their hypothyroidism or Hashimoto's and have no idea, yet still be experiencing issues such as:
Tiredness

Muscle and joint aches and pains

A generally unwell feeling

Chills (Flu-like symptoms)

Fever 

Headaches

Weakness

Swollen lymph nodes

Back pain

Shooting pains

Dizziness

Poor cognitive function
…despite being on treatment for their thyroid condition.
If you are experiencing symptoms such as these and are on thyroid medication (and optimally treated), it could be worth experiencing the possibility of Lyme Disease. 
Another sign of Lyme Disease can be a particularly alarming tick bite which develops a red ring around the outside, however, it is reported that fewer than 50% of those with Lyme disease have this rash.
Although the connection between Lyme Disease and thyroid disease is not yet fully understood, research suggests that Lyme could contribute to the development of thyroid issues and cause ongoing symptoms despite thyroid treatment.
Lyme Disease is caused by an infection of the bacteria Borrelia burgdorfer, which is most often transferred through tick bites.
Using The Test Kits 
LetsGetChecked sent us the Home Lyme Disease Test which tests:
Borrelia IgM Antibodies
Borrelia IgG Antibodies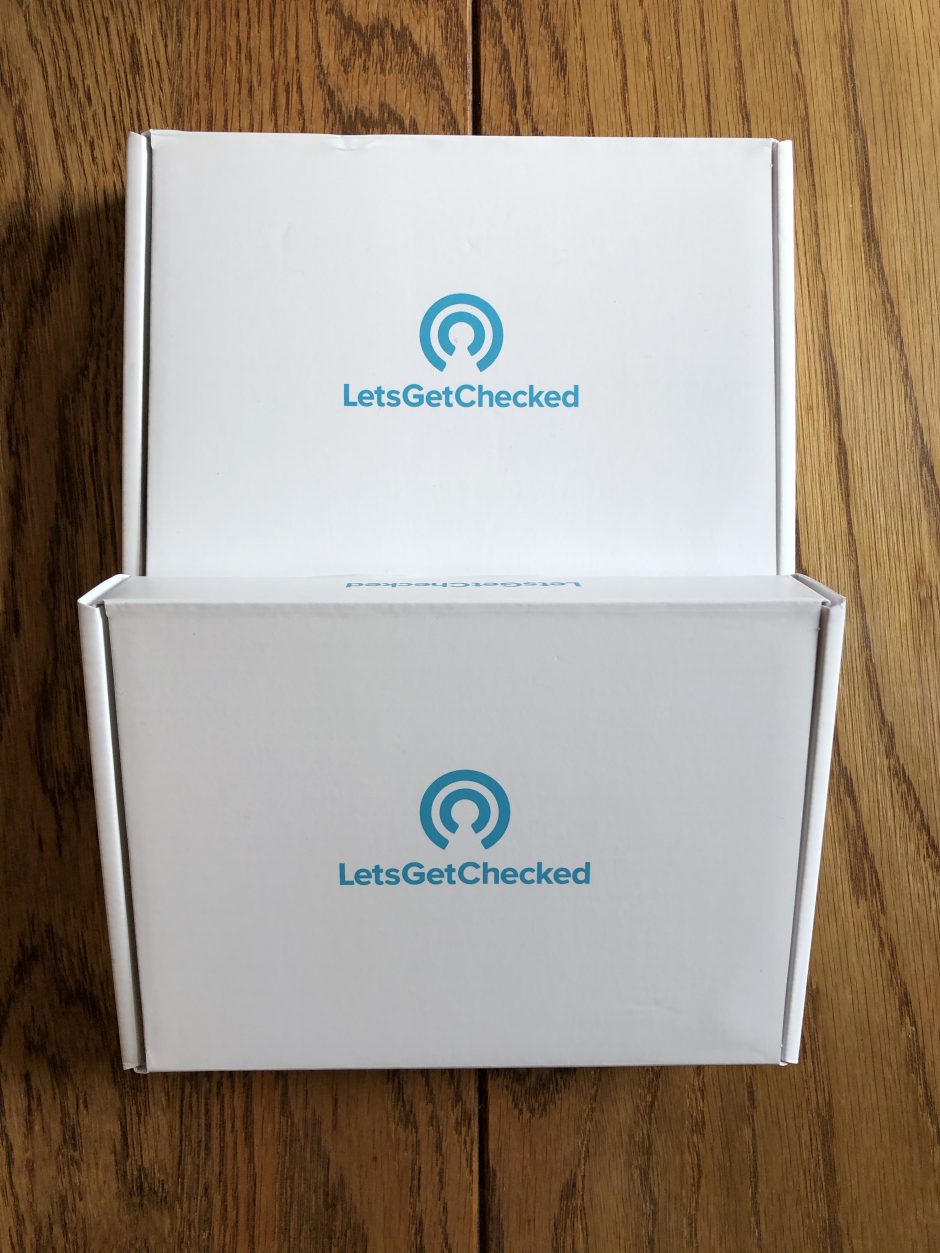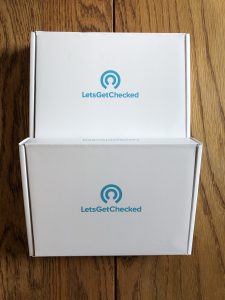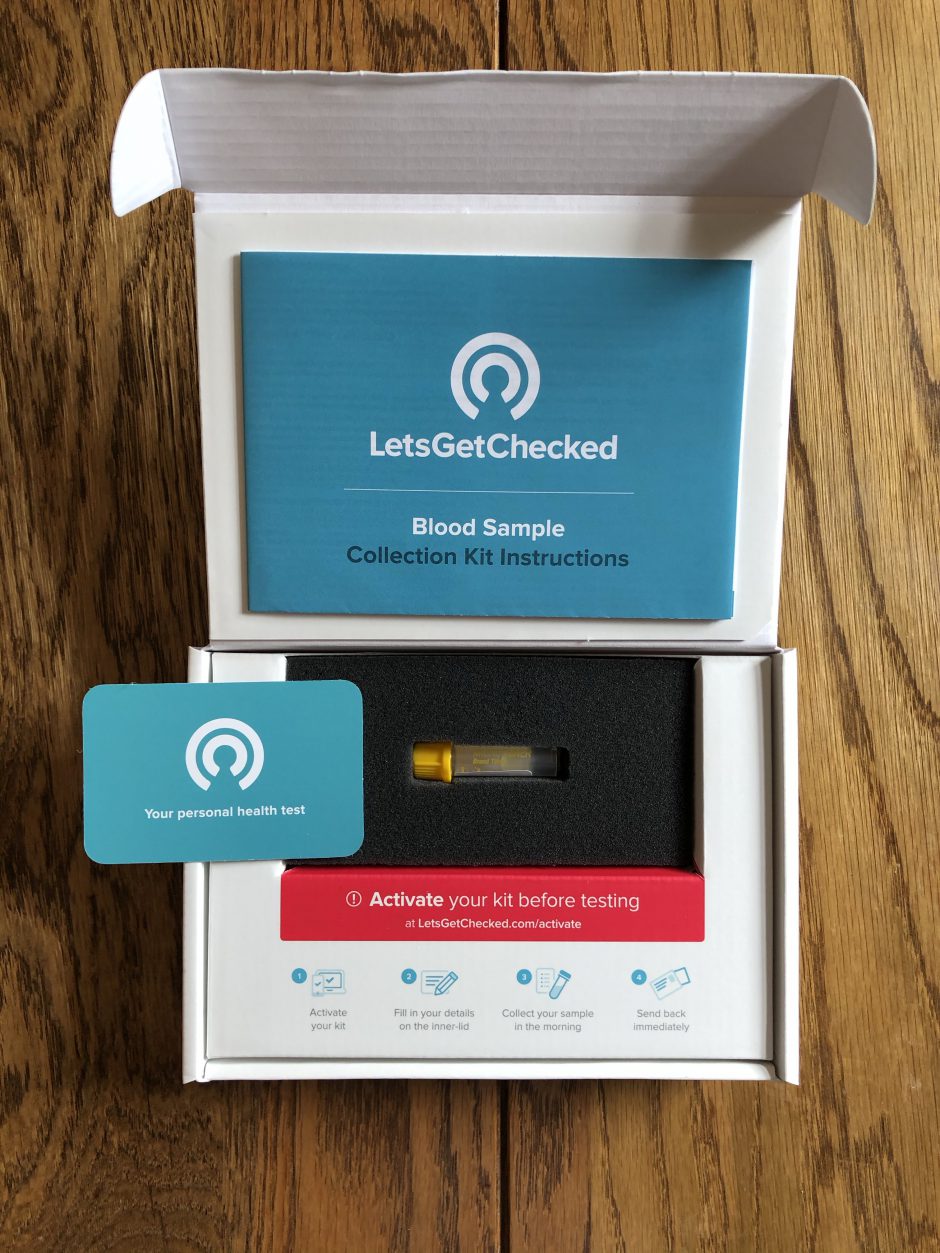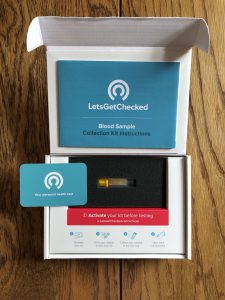 The kit was a handy little size, so much so that it fitted through the letterbox easily. We read through the instructions, which were really clear and simple, activated the kits online (instructions on how to do this are included) and then chose a morning to complete the tests, as the instructions said to do the test in the morning and then post it immediately.
See a video on how this blood test works, at the bottom of this page.
Using a lancet, we each pressed it down firmly on to a clean finger of choice (I always use my middle finger and ring finger for finger prick tests). It gives a quick finger prick, you wipe away the first spot of blood and then massage the finger to produce further droplets. Sitting the test tube in such a way that it used the packaging to stand up independently, I found it easier to then get the blood to drop in to the test tube. (picture below)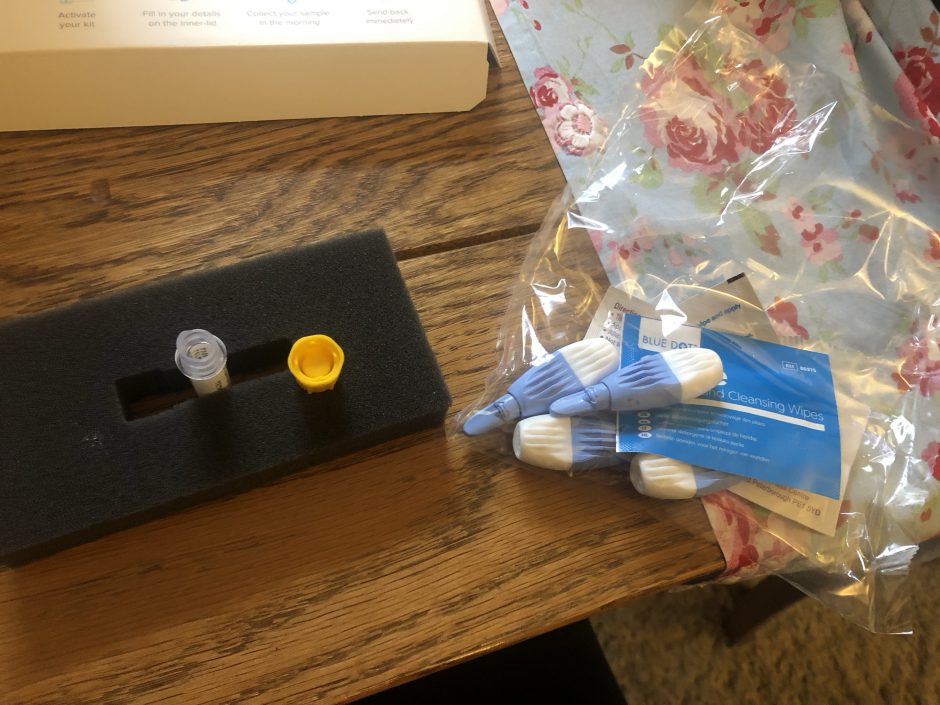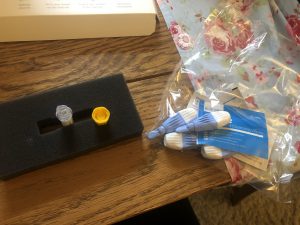 There's no need to worry about the pain really as you hardly feel much at all.
In fact, the secret to getting a good blood drop flow is to not be hesitant with the finger prick and give it a firm press. It makes collecting your sample quick and easy. Nurses often struggle to get blood out of my arm for blood draws, but this finger prick test was super easy and I had no issues completing it at all.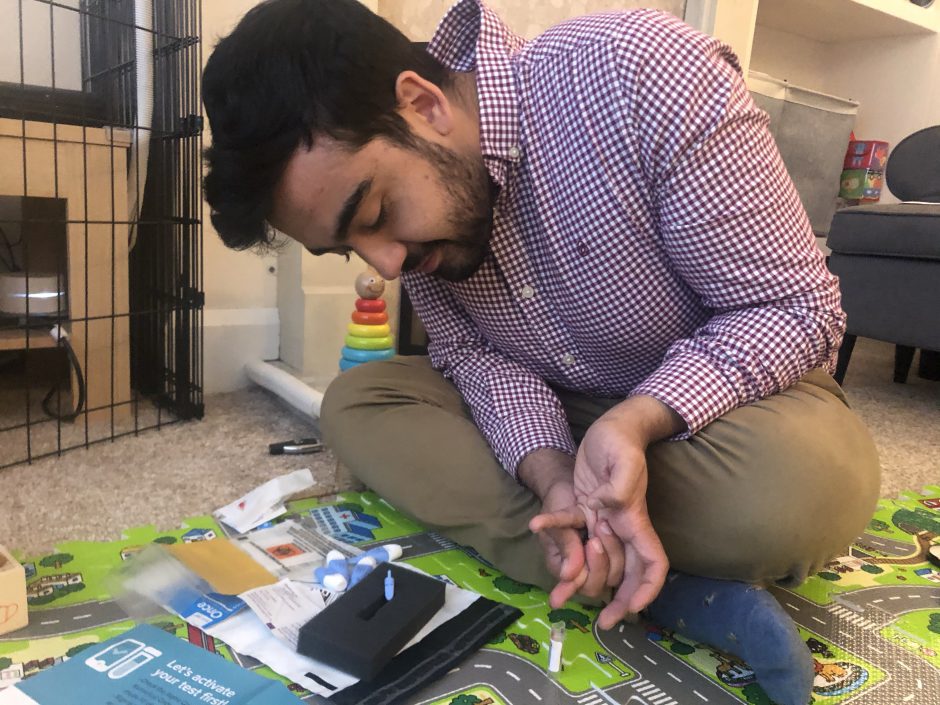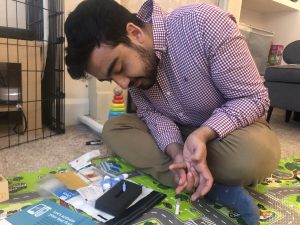 The included instructions sheet is easy to follow. Also, having the bonus of being able to do the blood test in the comfort of your own home is very useful indeed. Especially in the current pandemic situation where you may prefer to avoid hospitals and doctors surgeries.
Everything we needed to collect our samples and send them back to the lab was included with the kit. Your results are stored in your online account with LetsGetChecked, which can be accessed via web or app. I downloaded the app in anticipation of the results.
We posted the kits back the same day and received a text saying the results had been received the next day. A day after that, the results were available. Adam received his results (all normal) via a text telling him to check his results online. I, on the other hand, received a phone call from one of LetsGetChecked's nurses to speak about my inconclusive results.
One of the markers had come back as normal, but the other was inconclusive. This can sometimes mean that a Lyme infection is in the early stages. The recommended course of action was to take the results to my GP for further investigation, which I am going to do.
Viewing my results in the app was simple. It's a really clean and easy-to-use feature that I found super helpful.
How is Lyme Disease Treated?
After I have seen my GP about these 'inconclusive' results, I will obviously update my blog about next steps (if any).
If you are found to have Lyme Disease, then the infection will need to be treated.
Mainstream medicine tends to use antibiotics. Integrative medicine may employ other approaches. Most people tend to make a very good recovery with treatment. Some may feel unwell for longer, even after the infection is treated.
How To Order This Test Yourself
The Lyme Disease Test is currently £59, however, my readers can get 20% off with the code "INVISIBLE" at checkout. You can find it on the website here. LetsGetChecked sent us this test complimentarily.
You can find other tests for thyroid, Vitamin D, B12,  cholesterol and more also on the LetsGetChecked website.
LetsGetChecked amazingly cover most countries!
Have you tried this type of blood test before? Let me know in the comments.