Click here to listen to a reading of this blog:
Exciting news, my book is finally here! New to learning about your thyroid health? Learn why it's important to be your own health advocate in my book now.
Available on Amazon
Most often referred to as 'National Autoimmune Disease Awareness Month', focusing on just the US, I prefer to drop the 'national' and call it Autoimmune Disease Awareness Month, making it an international event, not just concerning the US.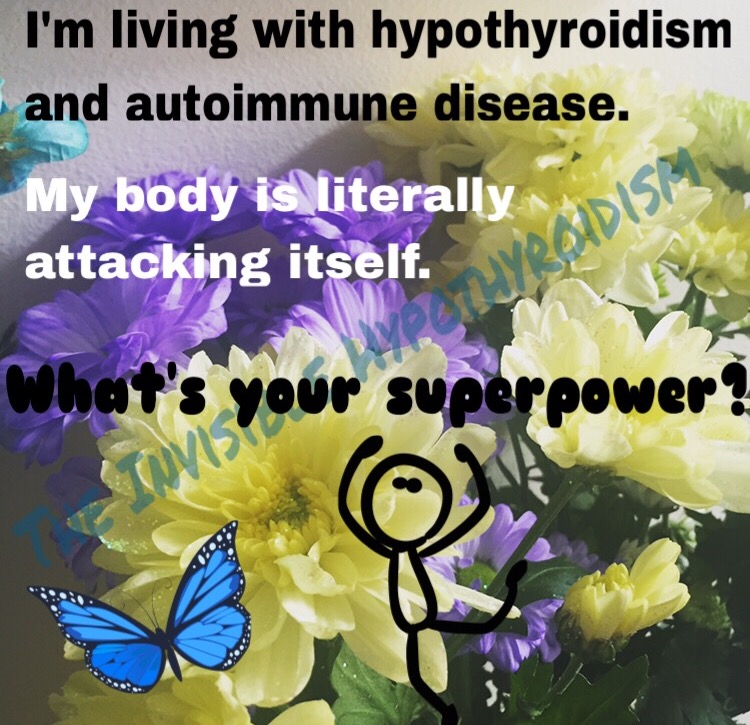 It is estimated that 90% of the cases of hypothyroidism are caused by the autoimmune disease Hashimoto's Thyroiditis.
That's nine out of ten of us that have hypothyroidism, who have Hashimoto's causing it. 
An autoimmune disease is a lifelong condition in which the body produces antibodies that attack its own tissues, leading to the deterioration and in some cases, to the destruction of such tissue. Hashimoto's causes your own immune system to launch an attack against the thyroid gland, slowly destroying it over time, causing hypothyroidism. This is the cause of around 90% of cases of hypothyroidism.
You can find out if you have Hashimoto's by testing for thyroid antibodies (Thyroid Peroxidase Antibodies and Thyroglobulin Antibodies), but these are often not tested by doctors, who refuse to acknowledge it's importance. You need both to be done preferably, as often just the one test is not accurate enough to be sure. One could have results 'in range', while the other not.
However, with it being Autoimmune Disease Awareness Month, it's crucial that we raise awareness about how important testing these antibodies and knowing if you have Hashimoto's, is.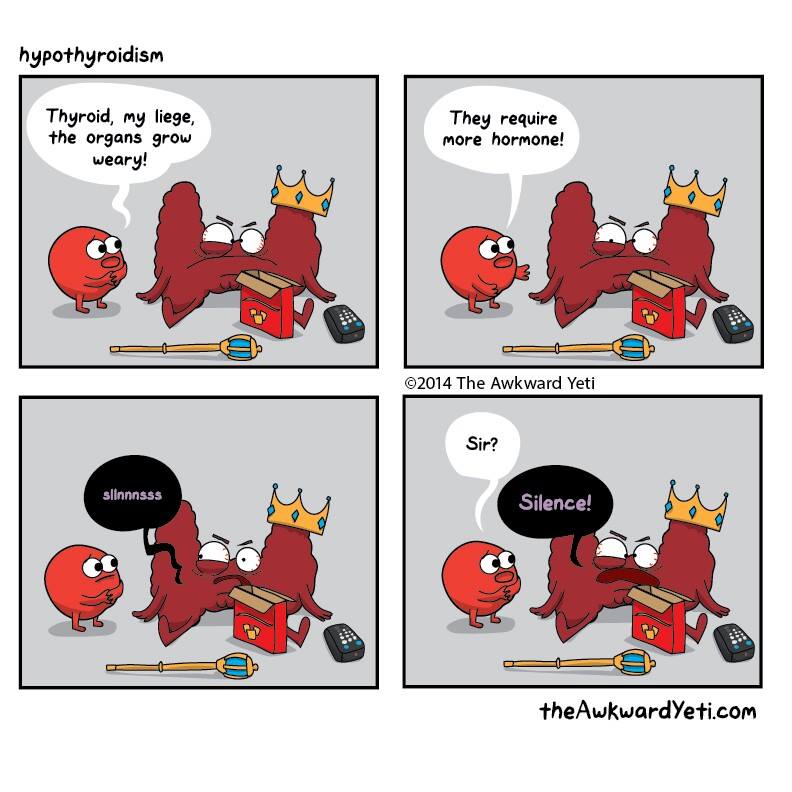 You may be reading this right now and have no idea that you even have autoimmune hypothyroidism, but it's worth knowing that having Hashimoto's can alter how your hypothyroidism is treated and managed, so it's worth knowing.
For instance, Hashimoto's can cause your thyroid test results to move up and down, which is thought to occur due to attacks on the thyroid gland. These moving results can make you look falsely over-medicated or require your thyroid medication dosage to increase and decrease repeatedly. You may even struggle to get initial medication or be took off them because your results are suddenly 'OK', but this often leaves patients unwell.
Other signs and symptoms of Hashimoto's can include symptoms that don't go away with optimal Free T3 and T4 levels, such as brain fog, mood swings, on-going fatigue, acid reflux, aches and pains, skin problems and even heart palpitations.
Optimal thyroid medication, whether NDT, synthetic T3 and T4 or just T4, is of course important to feeling better with hypothyroidism, but with Hashimoto's (autoimmune hypothyroidism) you likely need to look at some other things too;
Most commonly, going gluten-free is favoured by Hashimoto's patients to relieve Hashimoto's symptoms, calm down swinging test results and high antibodies. this is because gluten is believed to trigger the same autoimmune reactions that cause you to have Hashimoto's in the first place, since  the cells of your thyroid are similar to the genetic make up of gluten, and it confuses your body, increasing inflammation and antibodies, as an attack on your thyroid is launched, destroying more thyroid tissue, and so worse/extra hypothyroid symptoms occur.
Addressing other food allergies/sensitivities – citrus food, nuts, it could be anything. 'Sensitivity' isn't the same as 'allergic'. Pay close attention to what you eat and if any food has any negative effect on you, it likely needs removing.
It's also important to check your adrenal health.
Also Nutrient/Vitamin Deficiencies, e.g. Vitamin D, B12, Iron, Ferritin, Selenium, Iodine
Consider your gut health – leaky gut
Avoid caffeine 
Avoid toxins/try detoxing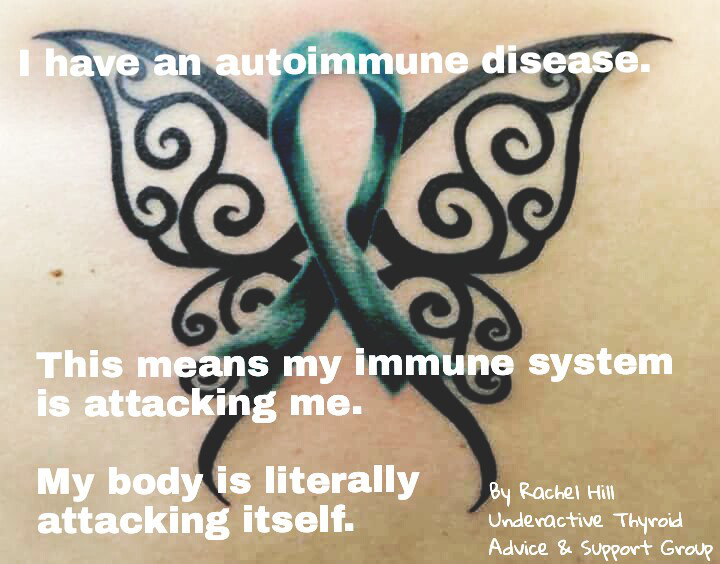 ---
Another important part of awareness months is using them to raise awareness of the condition/s to those who don't have them. You can use my open letter to friends and family for example, to make them more aware of what it's like for us to live with hypothyroidism and Hashimoto's, too.
You can click on the hyperlinks in the above post to learn more and see references to information given.
---
Written by Rachel, The Invisible Hypothyroidism
Social
Community