Click here to listen to a reading of this blog:
The term 'congenital' means that a condition is present at birth. Congenital hypothyroidism is therefore present in an infant from birth and it is usually diagnosed at birth, too.
Congenital hypothyroidism can be hereditary and the most common cause of hypothyroidism in children is a family history of the disease.
For some babies with congenital hypothyroidism, their thyroid gland does not form in its normal position in the neck, in others, the gland does not develop at all and for others, it is underdeveloped. However, despite which of these may apply to the child, the hypothyroidism is present in all, which is essentially a lack of thyroid hormone.
How Common is Congenital Hypothyroidism?
The National Academy of Hypothyroidism estimates that 1 child in every 2000-4,000 children in the US are born with hypothyroidism. [1]
That's about 3000 a year in the UK according to the BTF. [2]
There is also a children's book called An Unexpected Outcome: The Heel Prick Test, which explains what it means to live with congenital hypothyroidism to a child who has it. This can be useful when explaining what it means to friends and family too.
How is Congenital Hypothyroidism Diagnosed?
Screening is performed at about five days old, with a heel-prick blood test. A small amount of blood is usually tested.
Once a child has been diagnosed with hypothyroidism, they should be referred to a paediatric endocrinologist. This specialist will likely become responsible for their treatment and management. A child's thyroid medication is likely to change as they grow and develop, so it's important that they attend all tests and check-ups.
What Are the Symptoms of Congenital Hypothyroidism?
Most children born with congenital hypothyroidism look 'normal' and have no obvious symptoms, which is why it is important that all children are tested at birth.
Some babies with hypothyroidism are sleepy and difficult to feed, although lots of babies have these symptoms without being hypothyroid.
Other symptoms in babies may include constipation, high birth weight, low muscle tone, dry skin, low body temperature and poor growth. As long as it is caught early on and medicated correctly, it shouldn't greatly impact the child's life, though.
However, if standard T4-only medication (such as Synthroid and Levothyroxine) doesn't seem to be helping them thrive with thyroid disease, do know that there are other options too.
Congenital Hypothyroidism Treatment 
Medication is usually needed for life, and it is important that doses aren't missed. The medication usually given is T4-only, such as Levothyroxine. This may prove less beneficial as the child ages and after a certain age you may wish to consider T3 medication or a T3 and T4 combination.
Signs and symptoms of hypothyroidism, including one that may not be optimally treated, include:
Weight gain and inability to lose weight
Constipation and/or wind often
Slow movements, speech and thoughts
Itchy and/or sore scalp
Poor appetite
Dry and tight feeling skin
Pain, numbness and a tingling sensation in the hand and fingers (carpal tunnel syndrome)
Numbness in limbs
A puffy-looking face
A slow heart rate or one that increases more so than a healthy person's, after physical activity (e.g. after walking up the stairs or emptying the washing machine)
Hearing loss
Arms feeling like dead weights after activity
Inability to exercise, or withstand certain exercises
Being overly emotional
Poor levels of Vitamin D
IBS
Easy bruising
Shin splints
Difficulty standing on feet
Children or young adults with hypothyroidism or non-optimally treated hypothyroidism may also experience poor growth, develop their adult teeth later than other children, have delayed puberty and poor mental development or mental health difficulties.
If your child is on medication yet is still presenting these symptoms, then it would be wise to ensure that a full thyroid panel is tested and that levels are optimised over just being in range. Other thyroid medication options may be beneficial at helping to achieve this.
As long as congenital hypothyroidism is caught early on in life and medicated optimally, it shouldn't greatly impact the child's life.
The NICE Guidance, as of January 2022 state:
For children aged 2 years and over and young people taking levothyroxine for primary hypothyroidism, consider measuring FT4 and TSH every 6 to 12 weeks until the TSH level has stabilised (2 similar measurements within the reference range 3 months apart), then every 4 to 6 months until after puberty, then once a year.

For children aged between 28 days and 2 years who are taking levothyroxine for primary hypothyroidism, consider measuring FT4 and TSH every 4 to 8 weeks until the TSH level has stabilised (2 similar measurements within the reference range 2 months apart), then every 2 to 3 months during the first year of life, and every 3 to 4 months during the second year of life. [3]
Do you have congenital hypothyroidism or know someone who does?
---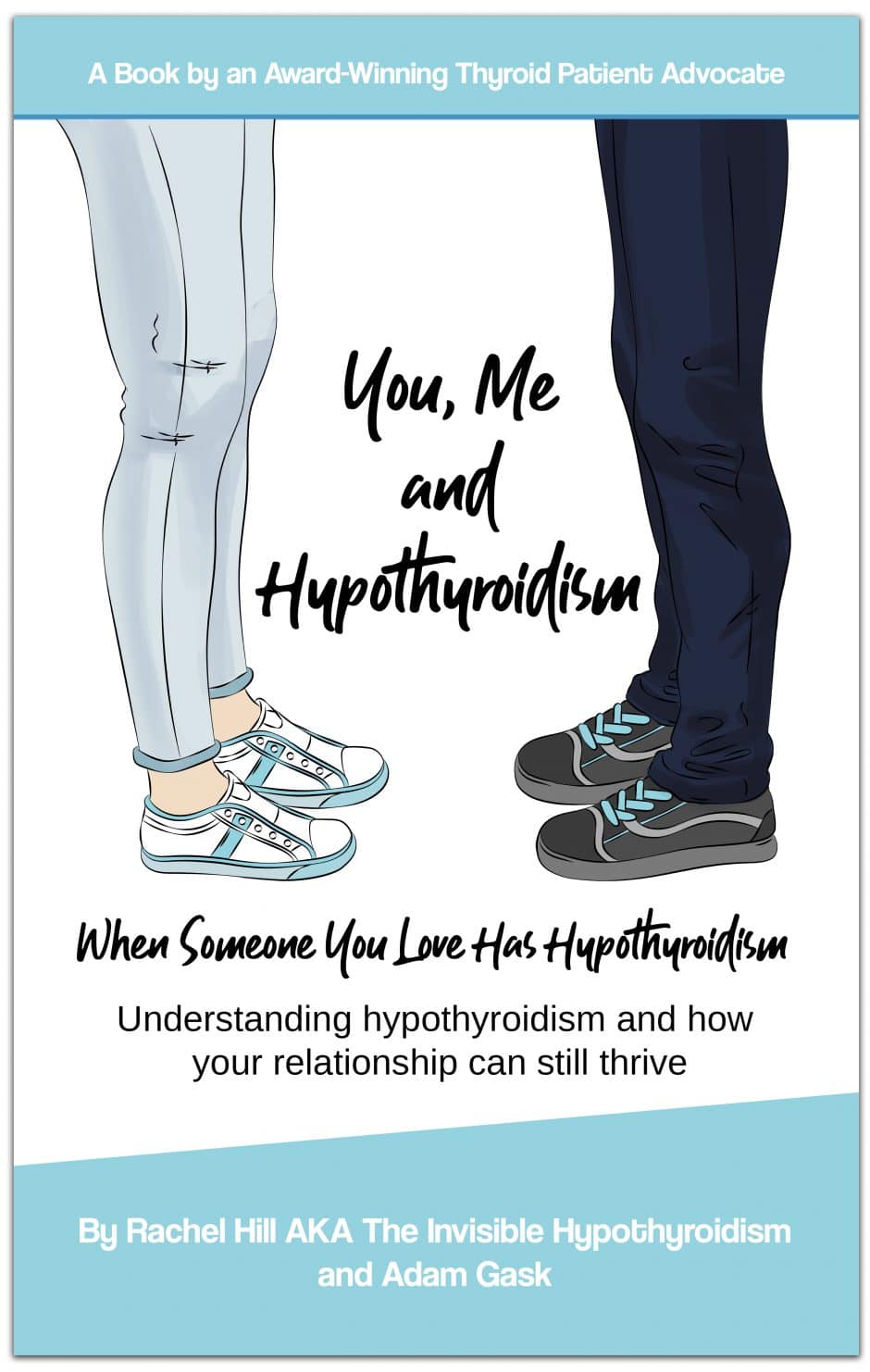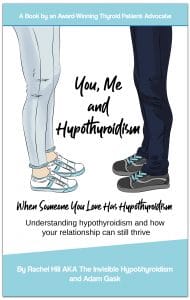 Do check out the book You, Me and Hypothyroidism: When Someone You Love Has Hypothyroidism. A book for those who know someone with hypothyroidism, such as a parent or family member of a child with hypothyroidism. More information on hypothyroidism in children can be found in the full book.
You can click on the hyperlinks in the above post to learn more and see references to information given.
References:
[1] https://www.nahypothyroidism.org/newborns-and-congenital-hypothyroidism/
[2] https://www.btf-thyroid.org/information/leaflets/42-congenital-hypothyroidism-guide
[3] https://www.nice.org.uk/guidance/ng145/chapter/recommendations