This book has been sat in my Amazon wishlist since I was diagnosed with an underactive thyroid and Hashimoto's three years ago now, but it wasn't until recently that I decided to give it a read.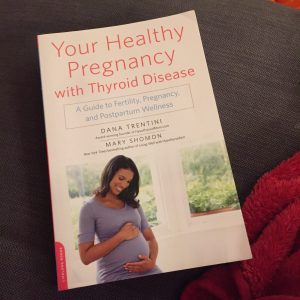 Not necessarily in my list to read because I was wanting to start a family, but rather because being a thyroid advocate means sucking up as much knowledge on the topic as possible in order to help others. And this includes pregnant thyroid patients.
This book is often referred to as a 'bible' for hypothyroid women wanting to start a family healthily and safely whilst also looking after their own health.
I'll reference back to this book and what I've learnt from it throughout my blog posts.
Continue reading "Book Review: Your Healthy Pregnancy with Thyroid Disease by Dana Trentini and Mary Shomon" →