Hi, I'm Rachel. Thyroid patient, advocate, author and writer. 
"If you are looking for friendly, down-to-earth, commentary and information on thyroid conditions, The Invisible Hypothyroidism is the place to go." – The National Academy of Hypothyroidism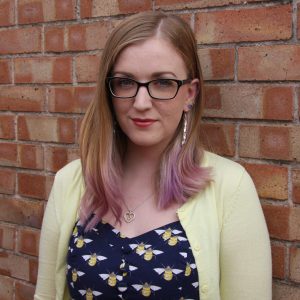 Who is Rachel? 
I am a thyroid patient advocate, with relevant qualifications and certificates in Diet and Nutrition, whilst also currently studying  Life Coaching, Motivational Speaking, Reflexology and more. I received six 2018 WEGO Health Award Nominations and am ranked at number 3 and 9 in the Top Hypothyroidism Websites and Top Thyroid Websites 2018, respectively. It is important to be aware that I am not a doctor or medical professional. I am a thyroid patient who shares my own experiences.
I am the author of Be Your Own Thyroid Advocate: When You're Sick and Tired of Being Sick and Tired released in 2018, an Amazon Top 10 Bestseller and #1 New Release.
I also contributed a foreword to Emily Kyle's The 30-Minute Thyroid Cookbook.
I am endorsed by The National Academy of Hypothyroidism, Jeffrey Dach MD, ThyroidChange, Dr. Hedberg and Stop The Thyroid Madness as a credible and useful resource for thyroid patients, and have worked with the BBC several times. I am a content contributor for PILIPALA – Your Thyroid Diary App, as a patient expert, with plans to have my own channel on the app. I am a regular contributor for The Mighty and ThyroidChange, also producing work for other organisations and sites on-demand as well. My work has also been republished among many websites, including Yahoo and MSN. I have over fifty articles now published on The Mighty, as a trusted and well-recognised contributor. Read more on my involvement with other organisations here.
I am constantly working with experts in thyroid disease, to change and improve the lives of thyroid patients across the world. Examples of this include my podcast with Dr. Hedberg regarding the biggest issues with thyroid treatment and management, and multiple interviews with the BBC, ThyroidChange, Thyroid Central, Health Stories Project and more, regarding my experience in the field. I have sponsored an event with Mind, the leading UK Mental Health Charity, in regards to the link between thyroid disease and mental health issues and I am also working closely with the charity Thyroid UK and organisation ThyroidChange, as we bring our expertise together to reach as many thyroid patients as possible.
The Invisible Hypothyroidism has been cited as:
"A blog with the most amount of information I've seen in one place about hypothyroidism! …From a UK source, this site has been the best," by Never Mind The Thyroid.
As many other thyroid patients will relate, having hypothyroidism and Hashimoto's left me sick and tired of being sick and tired. And as a result I soon became extremely well read in literature regarding thyroid disease and the intricacies involved when treating and managing an individual with it, and with a thirst to absorb as much as I could about this little butterfly shaped gland in my neck, I built relationships with key figures in the field. As a thyroid patient who has had to learn all the ins and outs of the condition in order to get herself better, I have been able to filter the best sources and locate all the information any person needs to regain good health once again.
Read more on my involvement with other projects and organisations here.
My video for Health Stories Project:
This page may contain affiliate links, to find out more information, please read my disclosure statement.