Click here to listen to a reading of this blog:
This post may contain affiliate links, to find out more information, please read my disclosure statement. As an Amazon Associate I earn from qualifying purchases.


Hypothyroidism, also called an underactive thyroid and thyroid disease, is an invisible illness. This means that the effect it has on someone living with it isn't always obvious or visible, but it doesn't make it any less impactful on the person's life. 
Around 750 million people in the world live with some form of thyroid disease, yet many keep their health condition concealed, afraid that friends, family and co-workers just won't understand this often debilitating condition. 
Let's try to understand. 
Here are real people, holding real statements, who have really been affected by thyroid disease and want people to start realising. 
Our 'invisible illness' isn't really invisible. Look closer. 
https://www.youtube.com/watch?v=ni3aavdSAVA
---
To view the separate photos used in the above video, you may scroll through them below.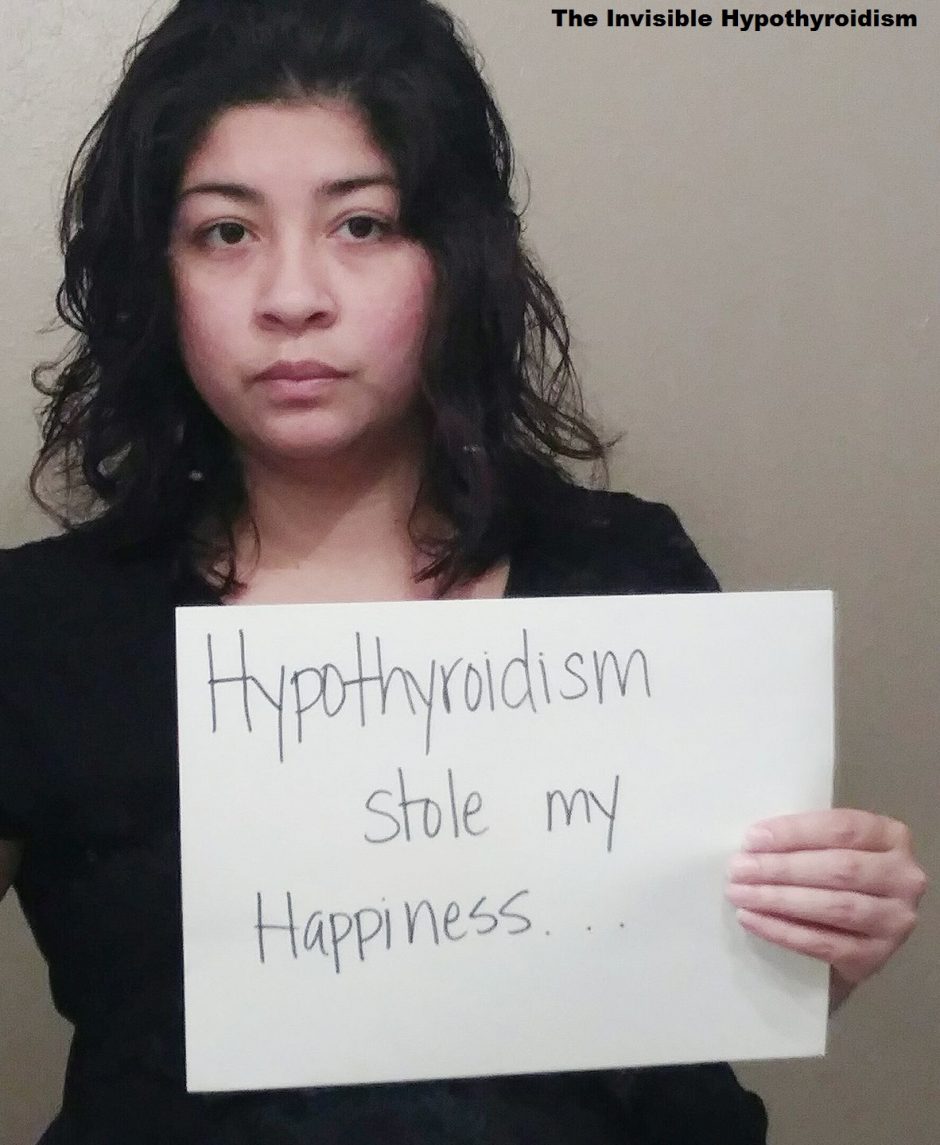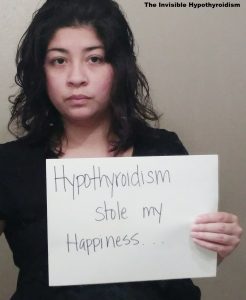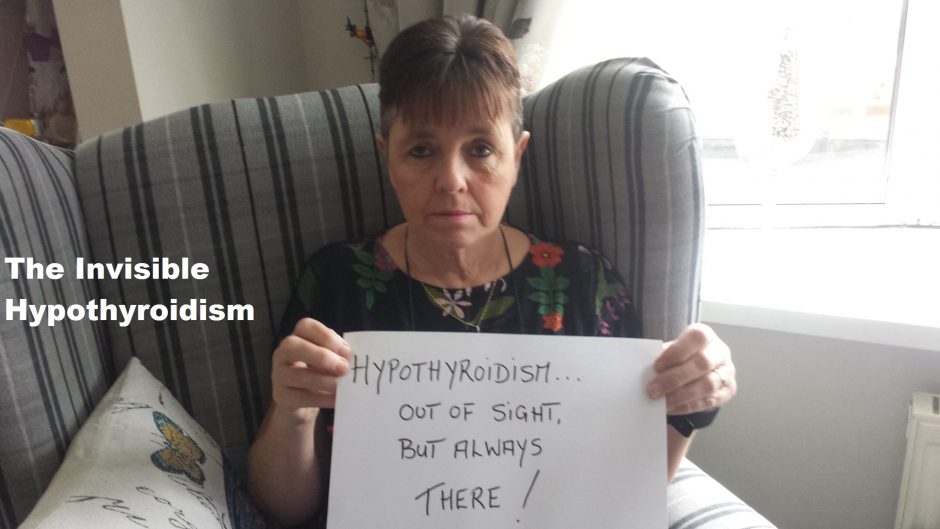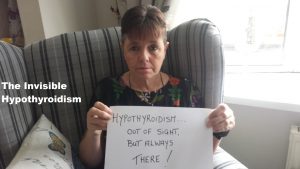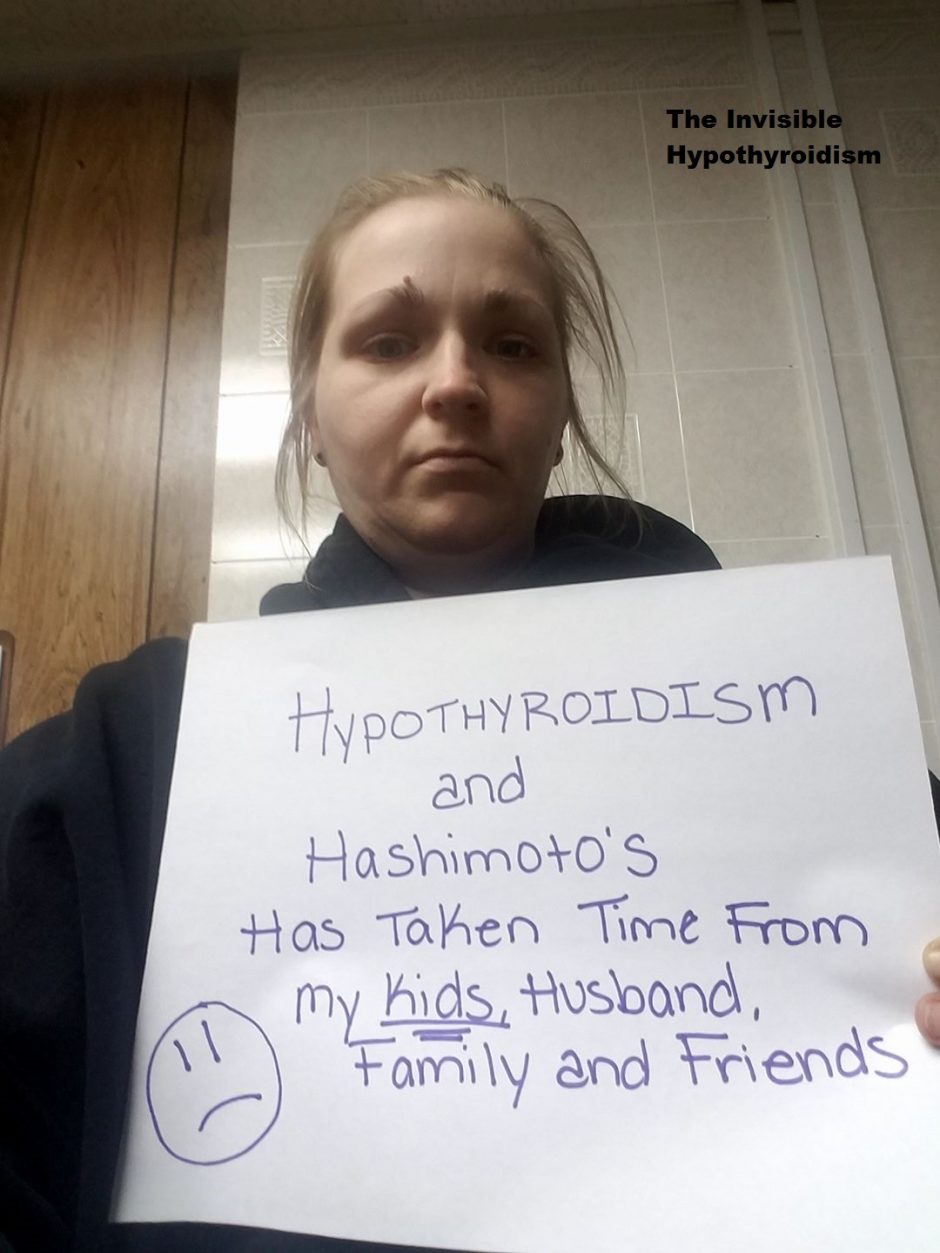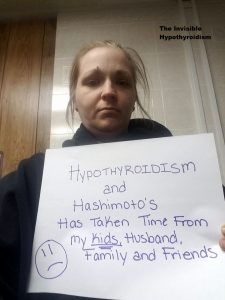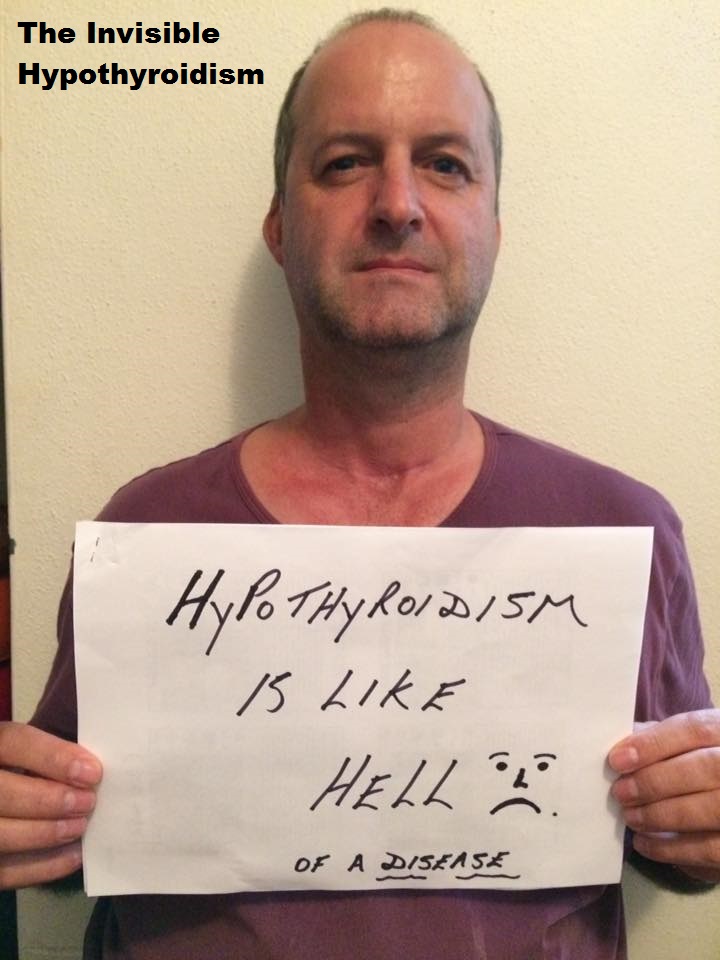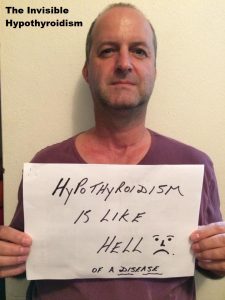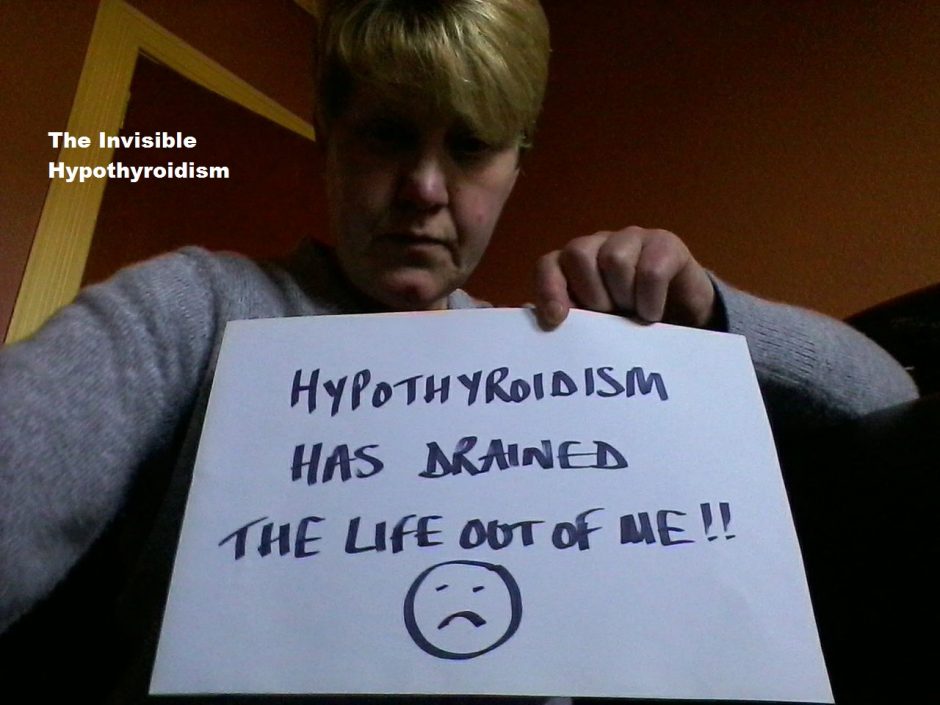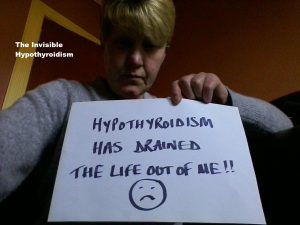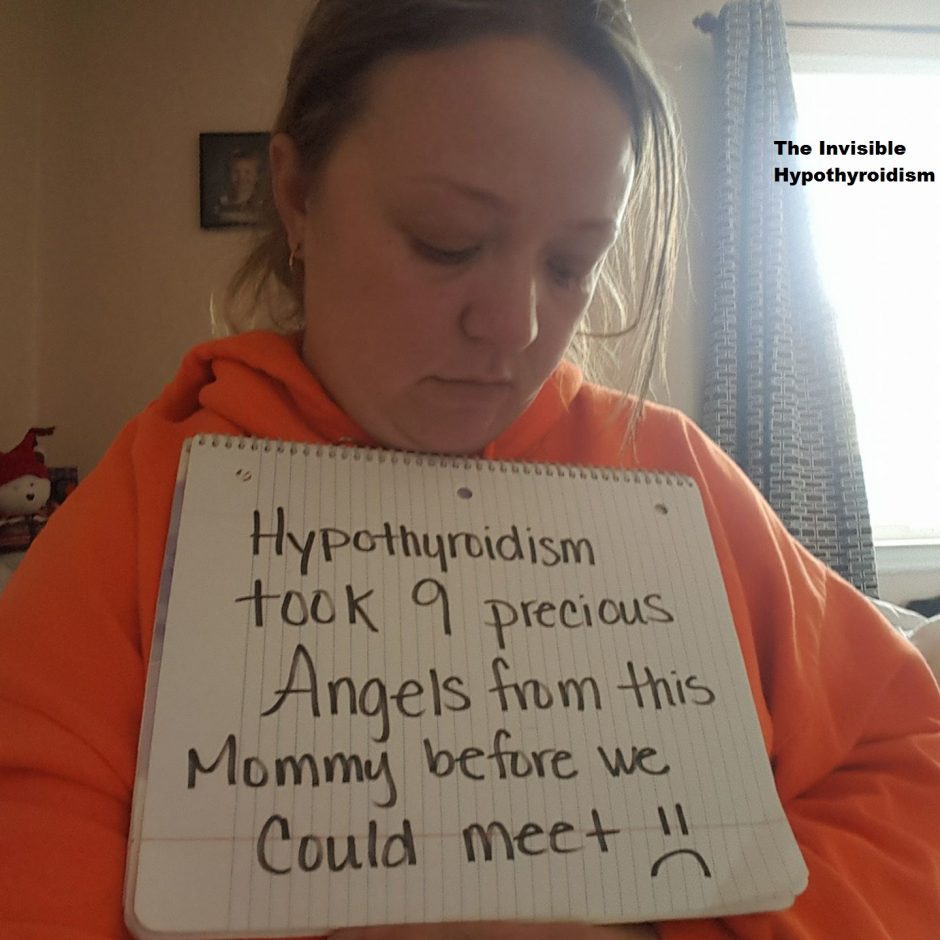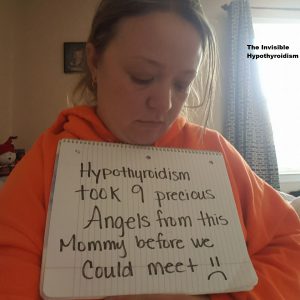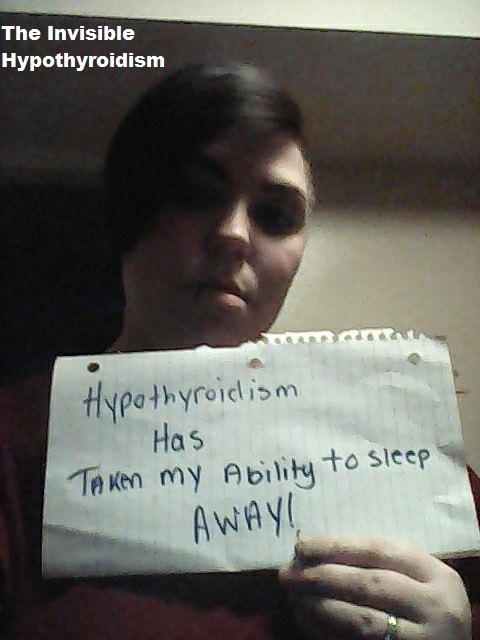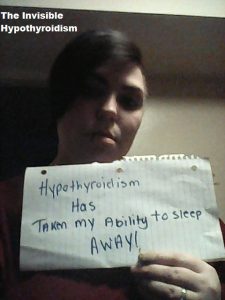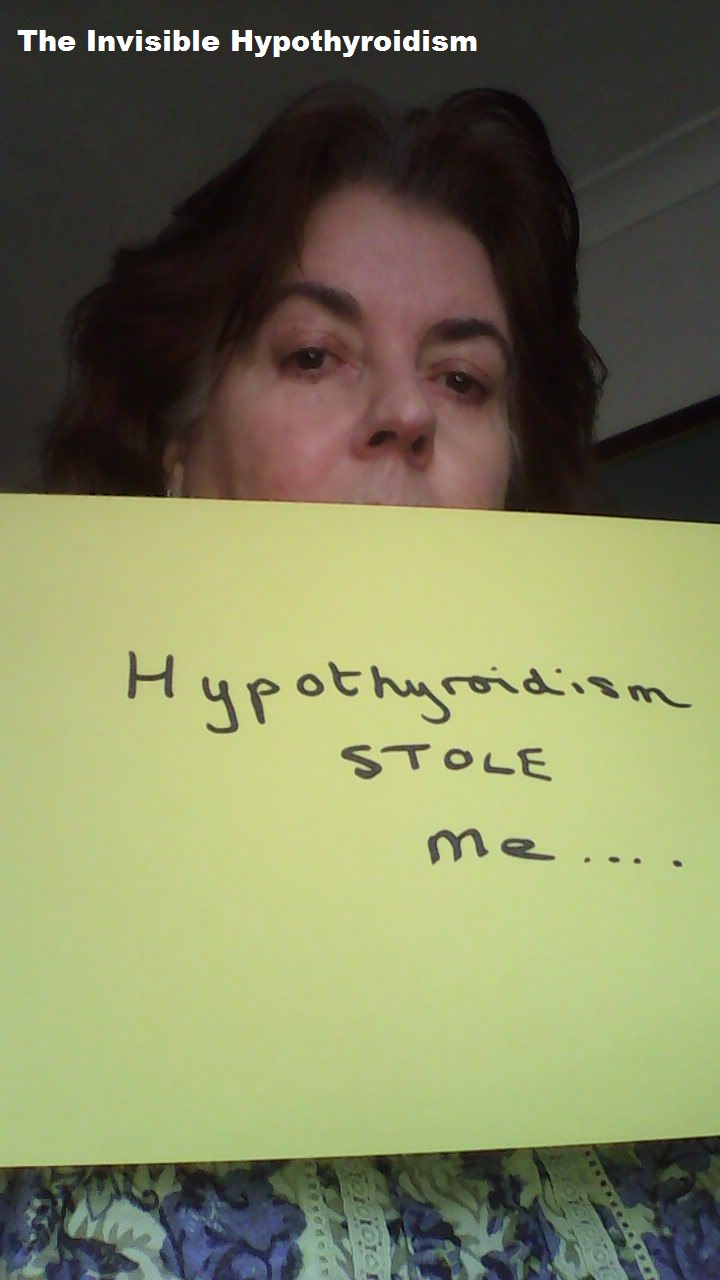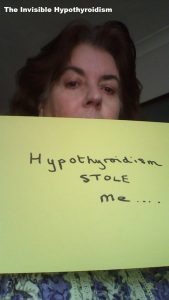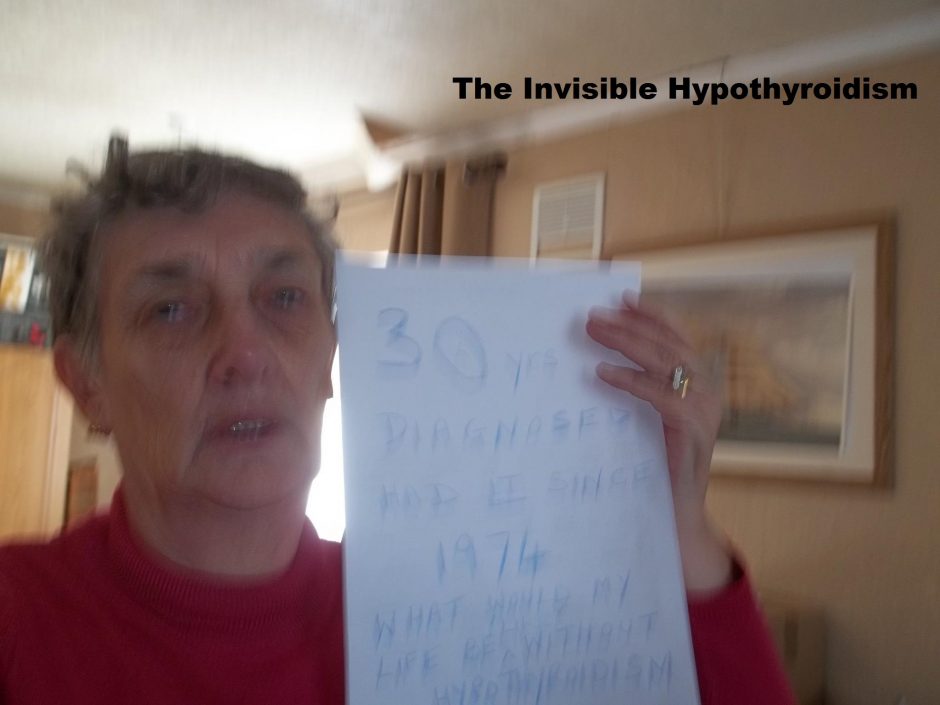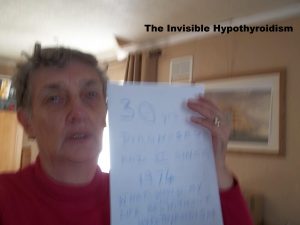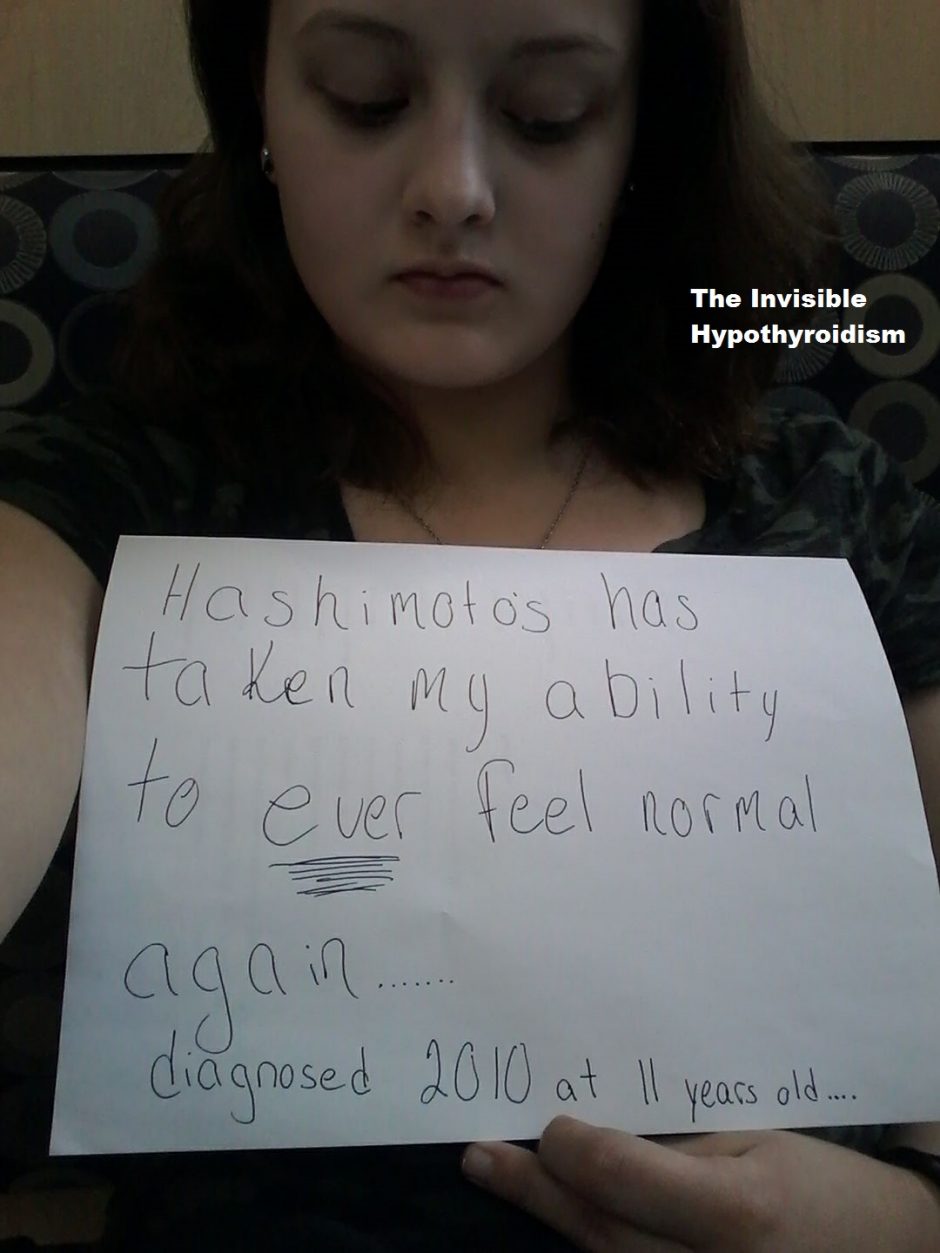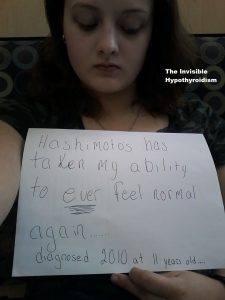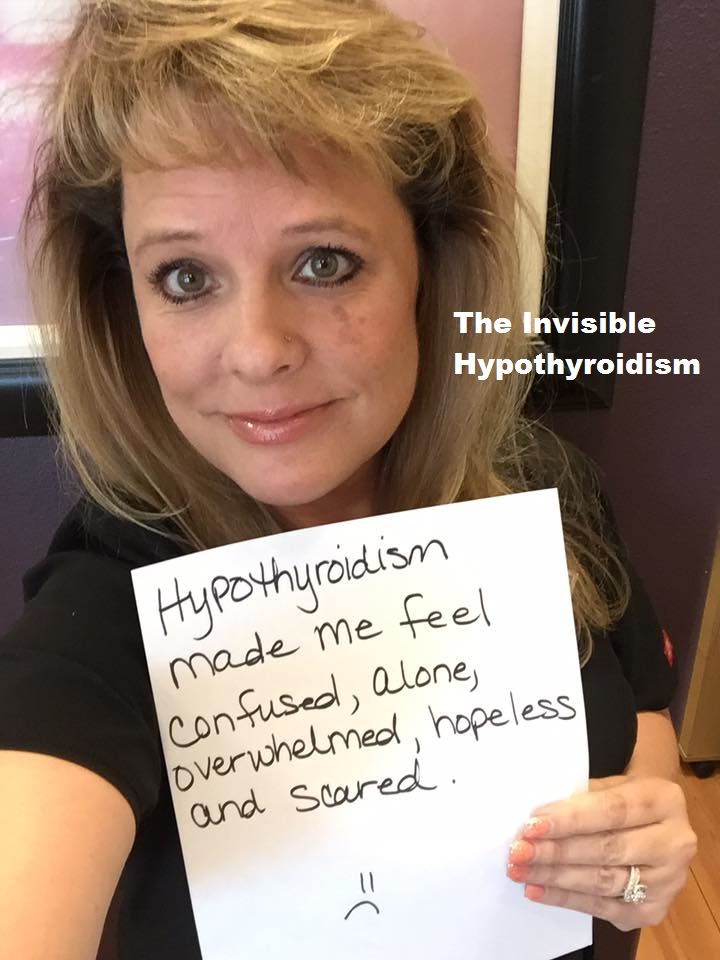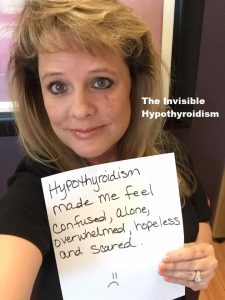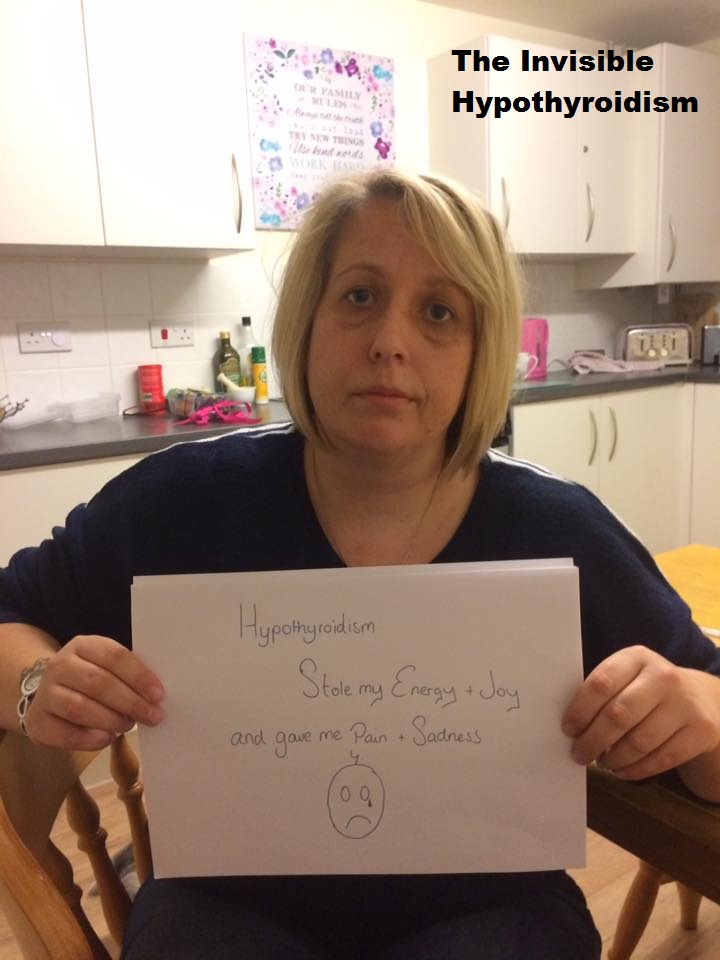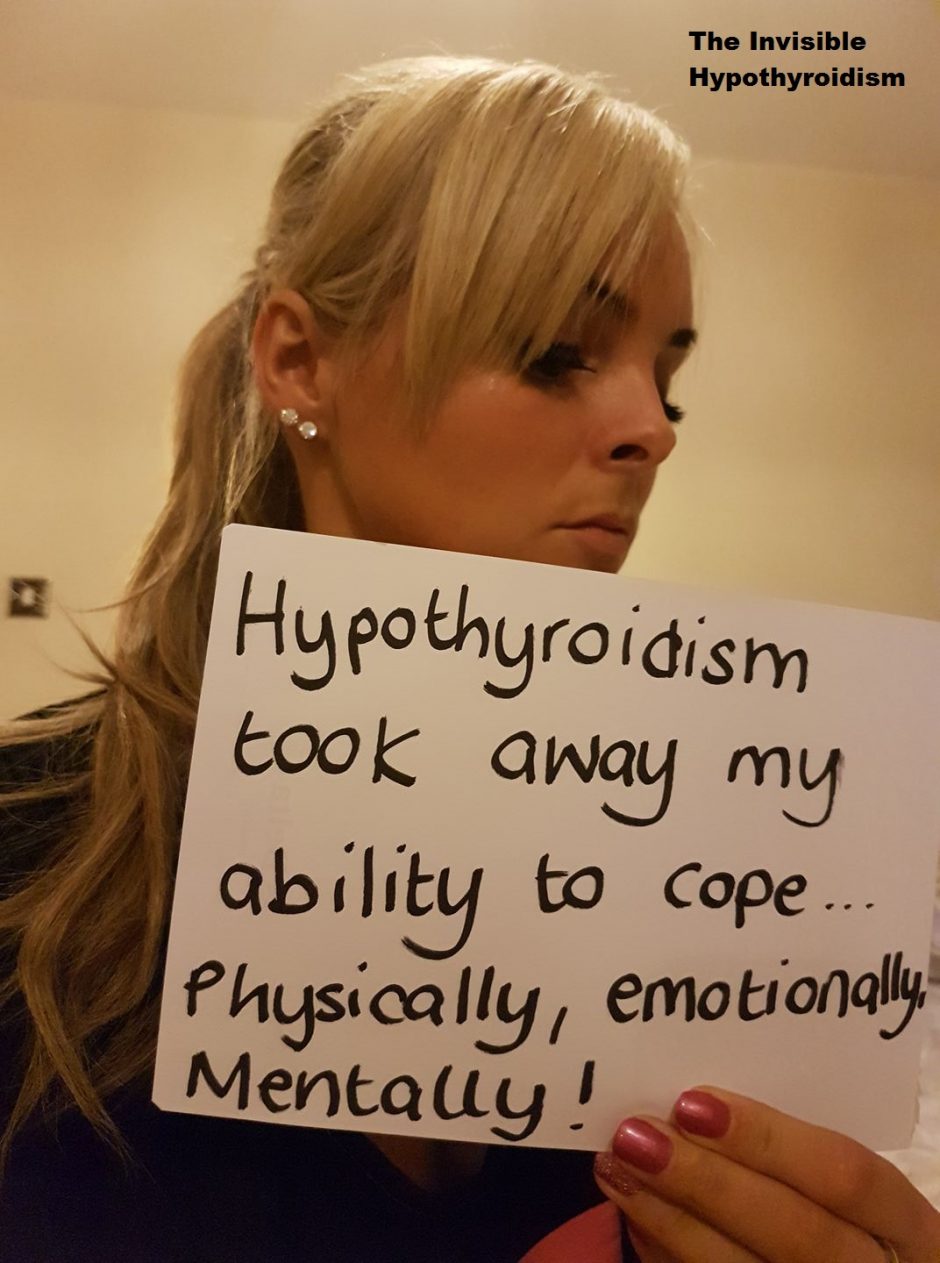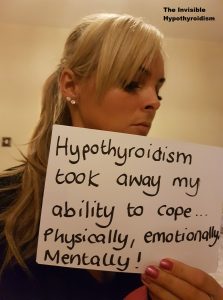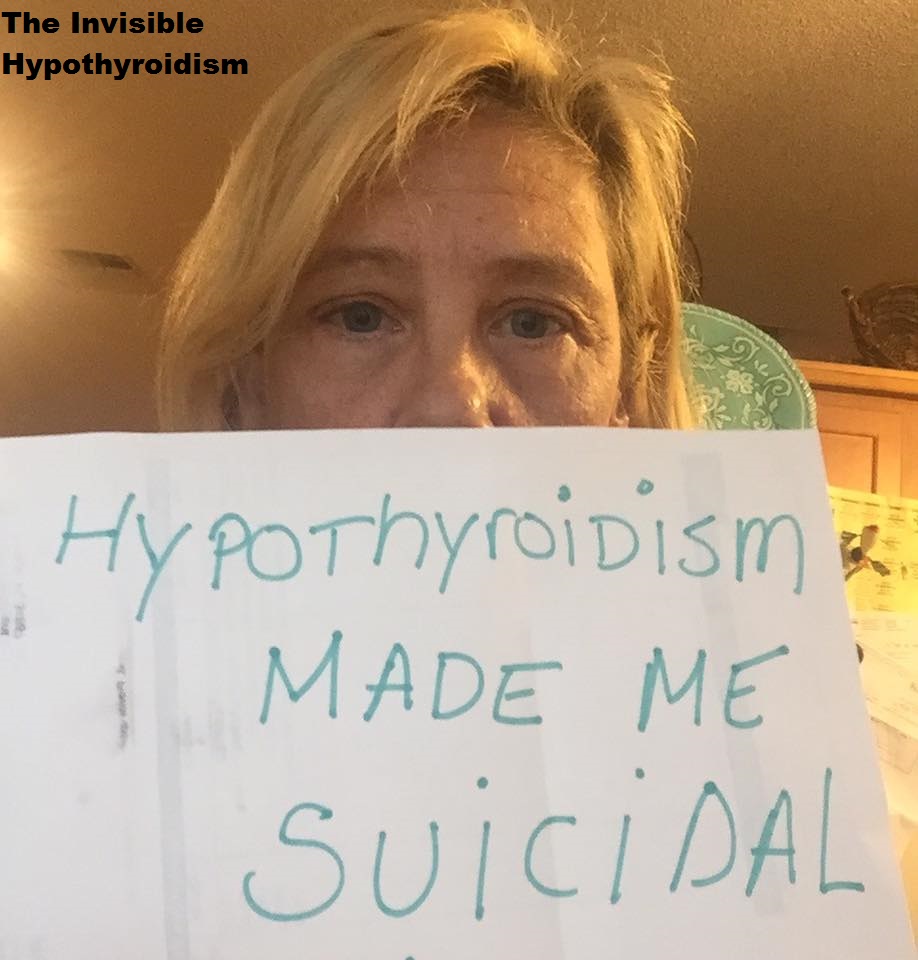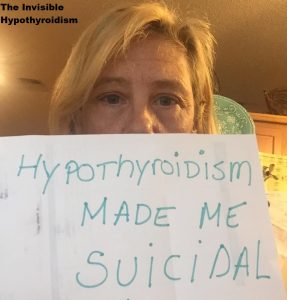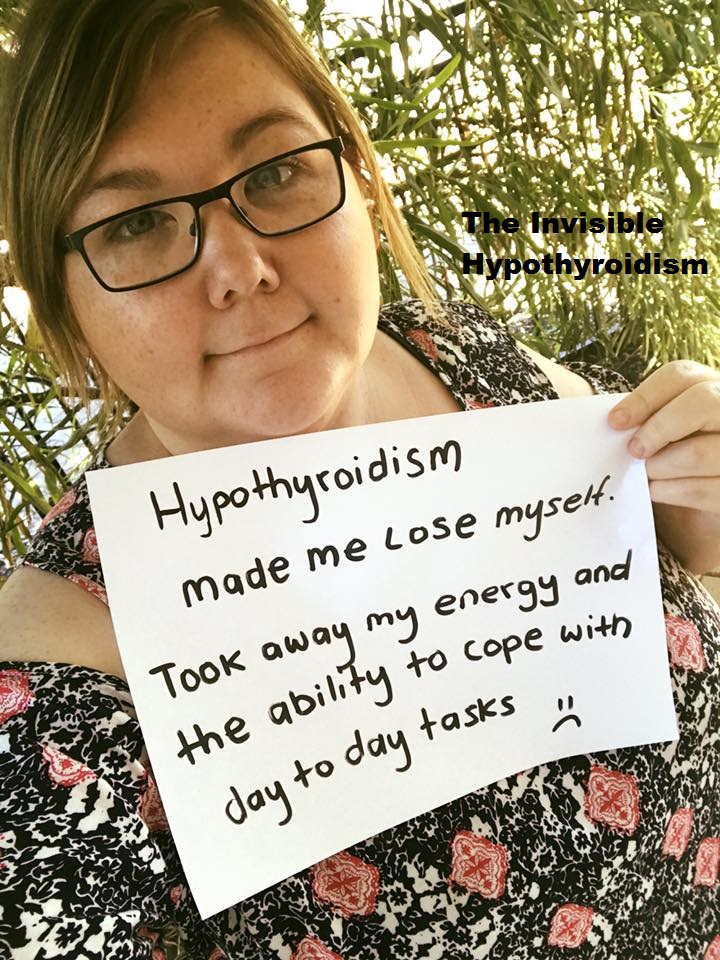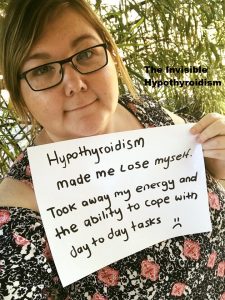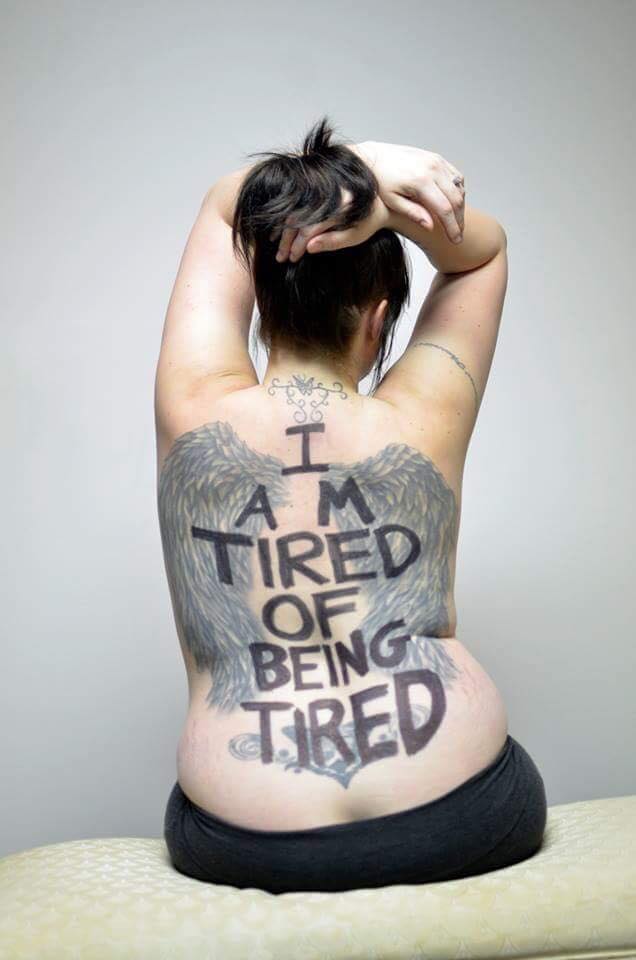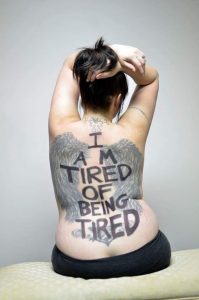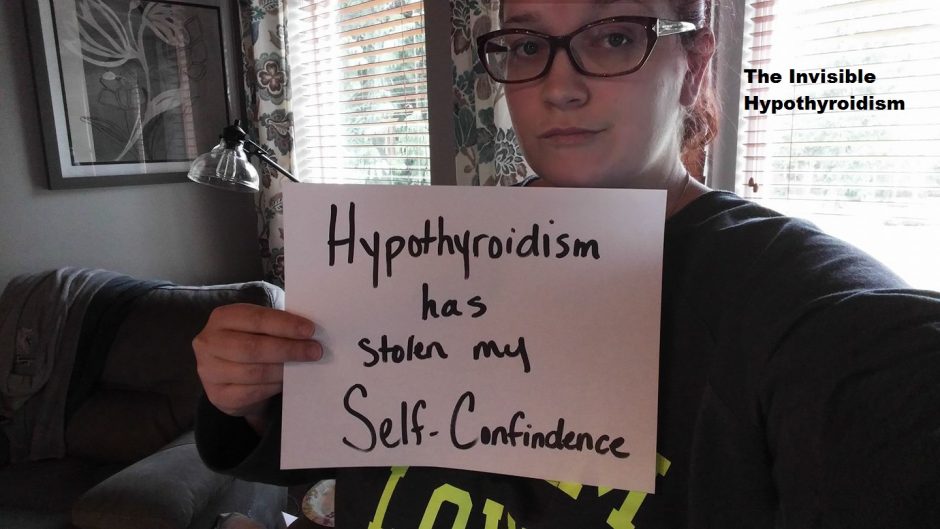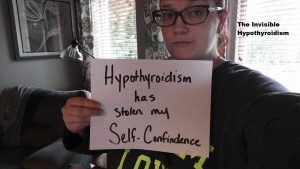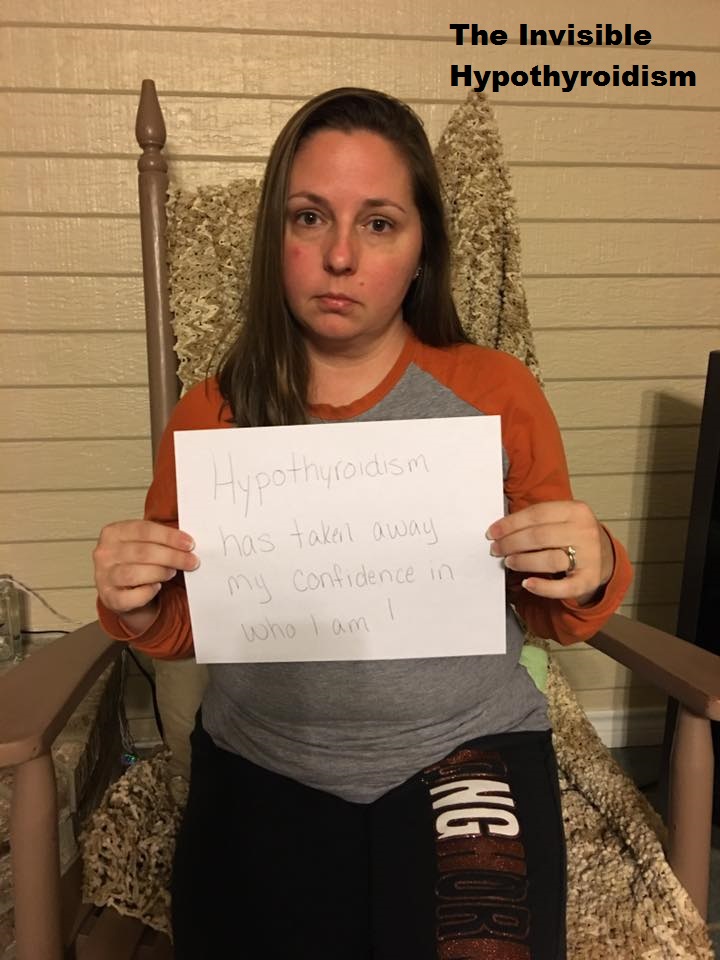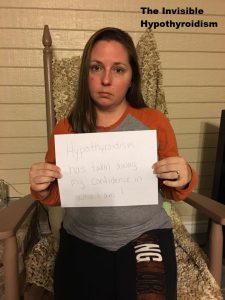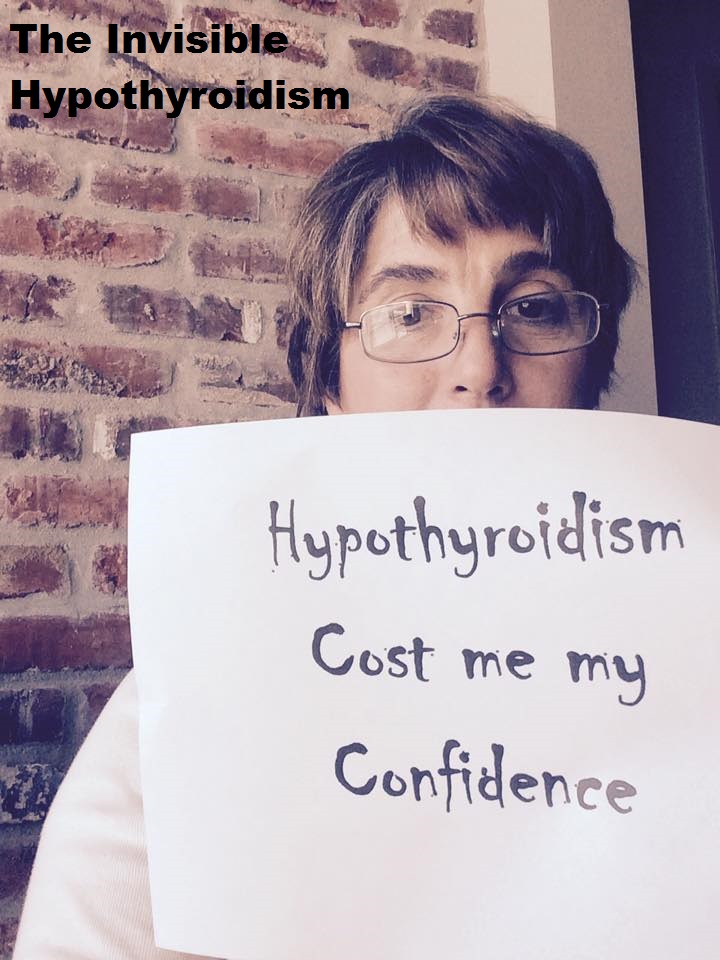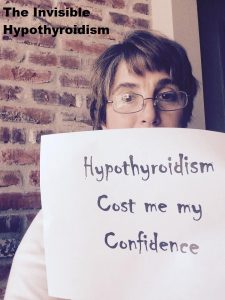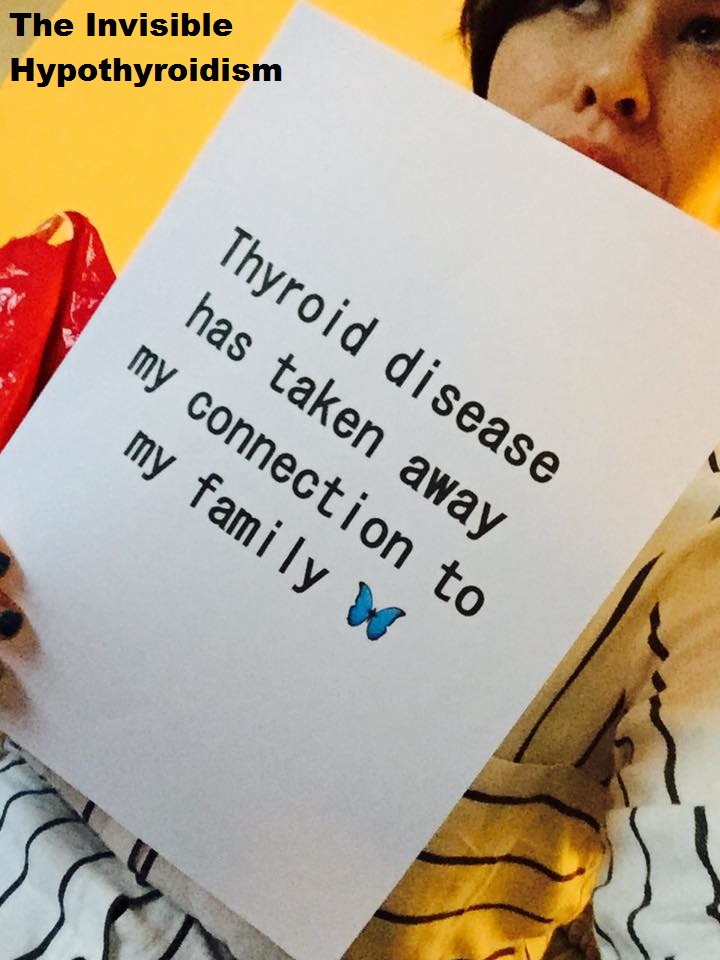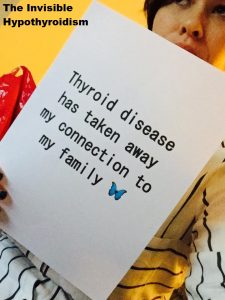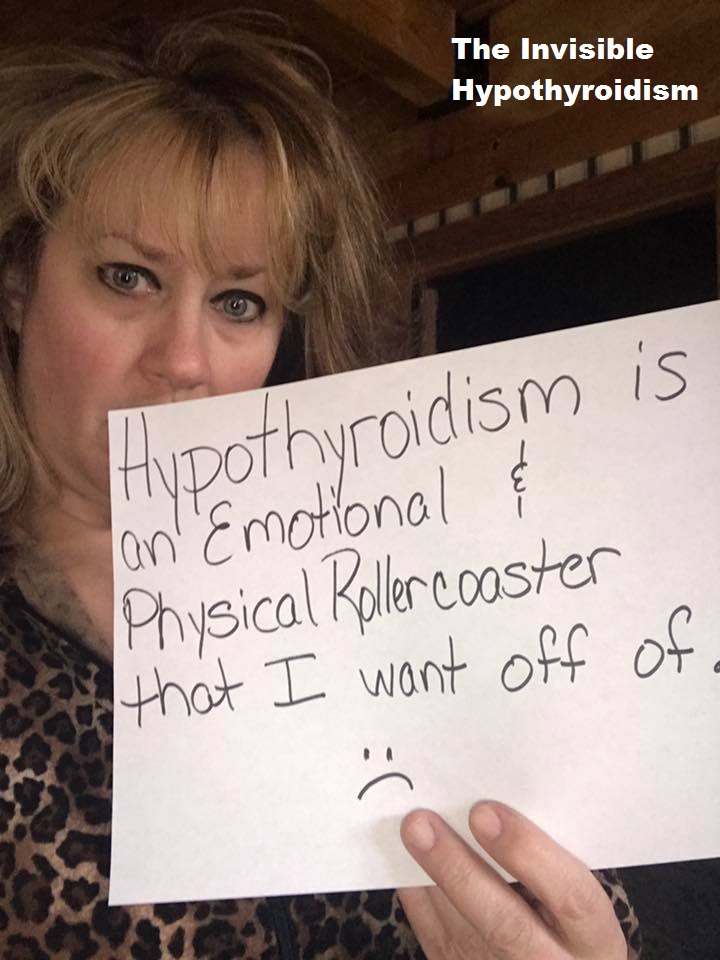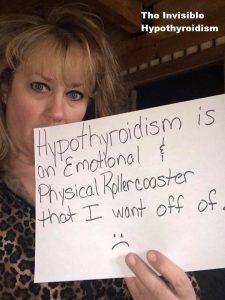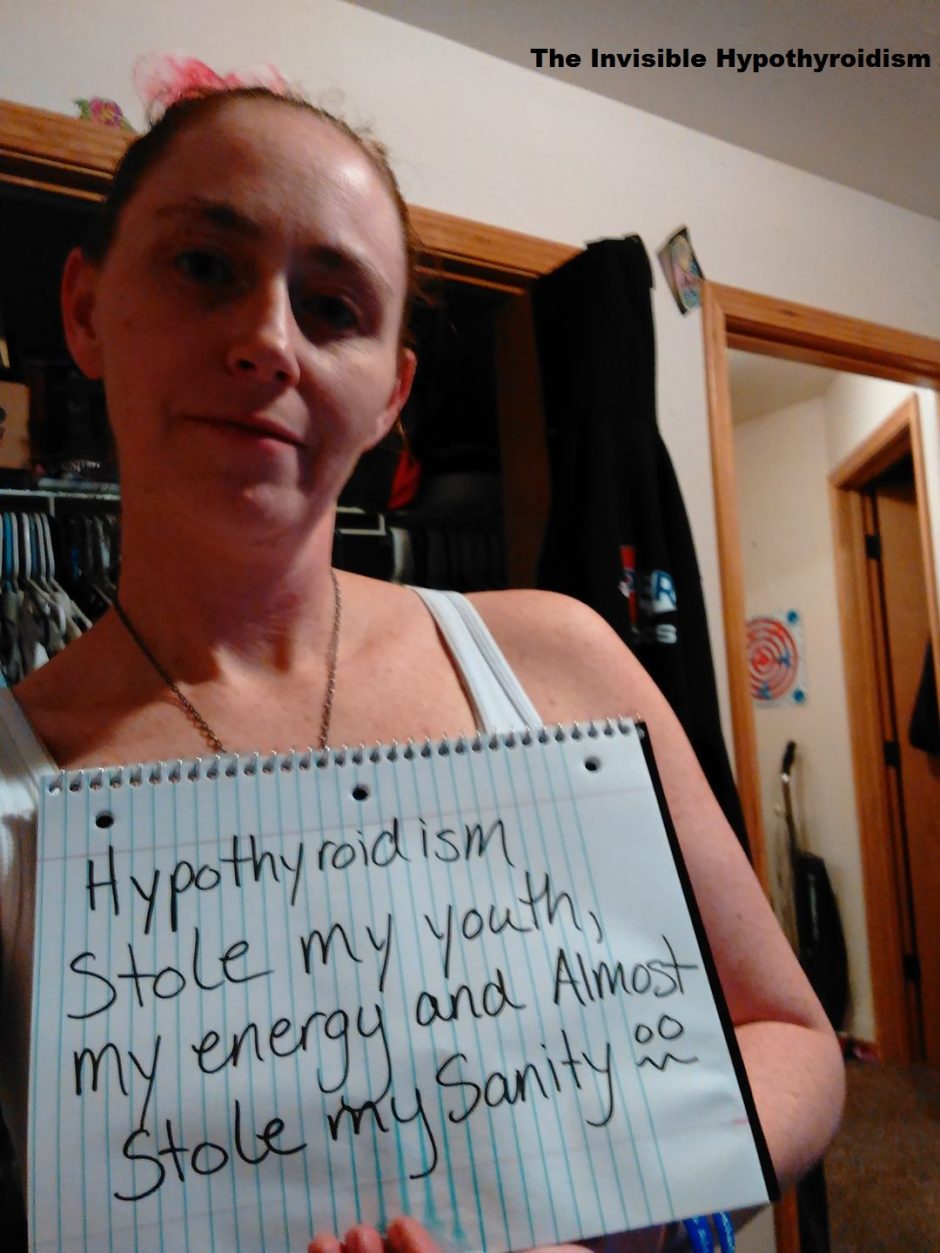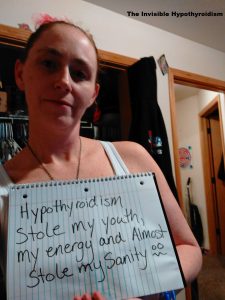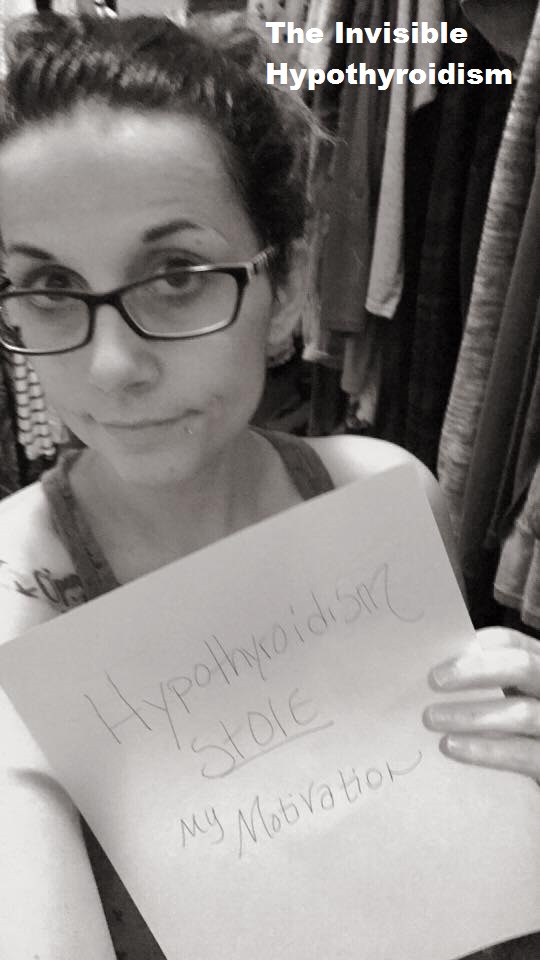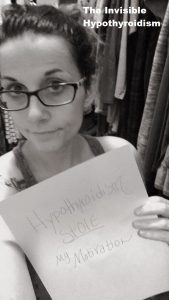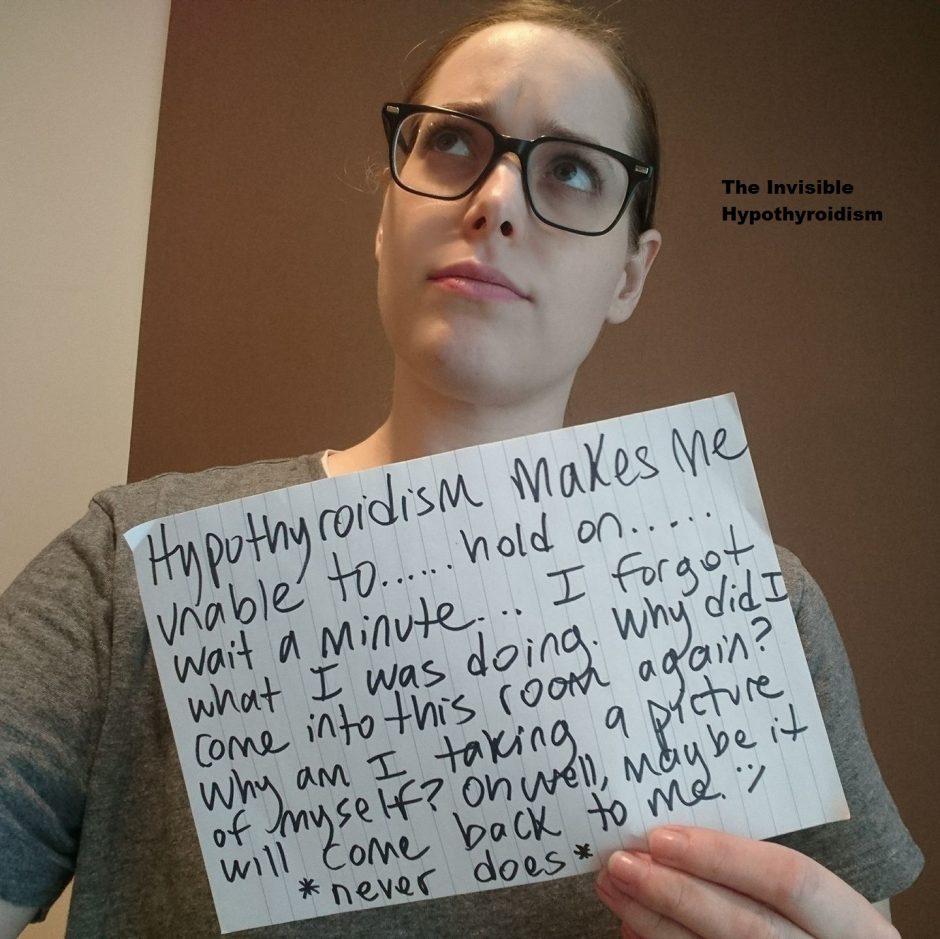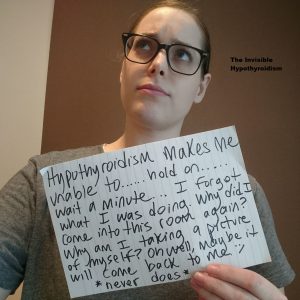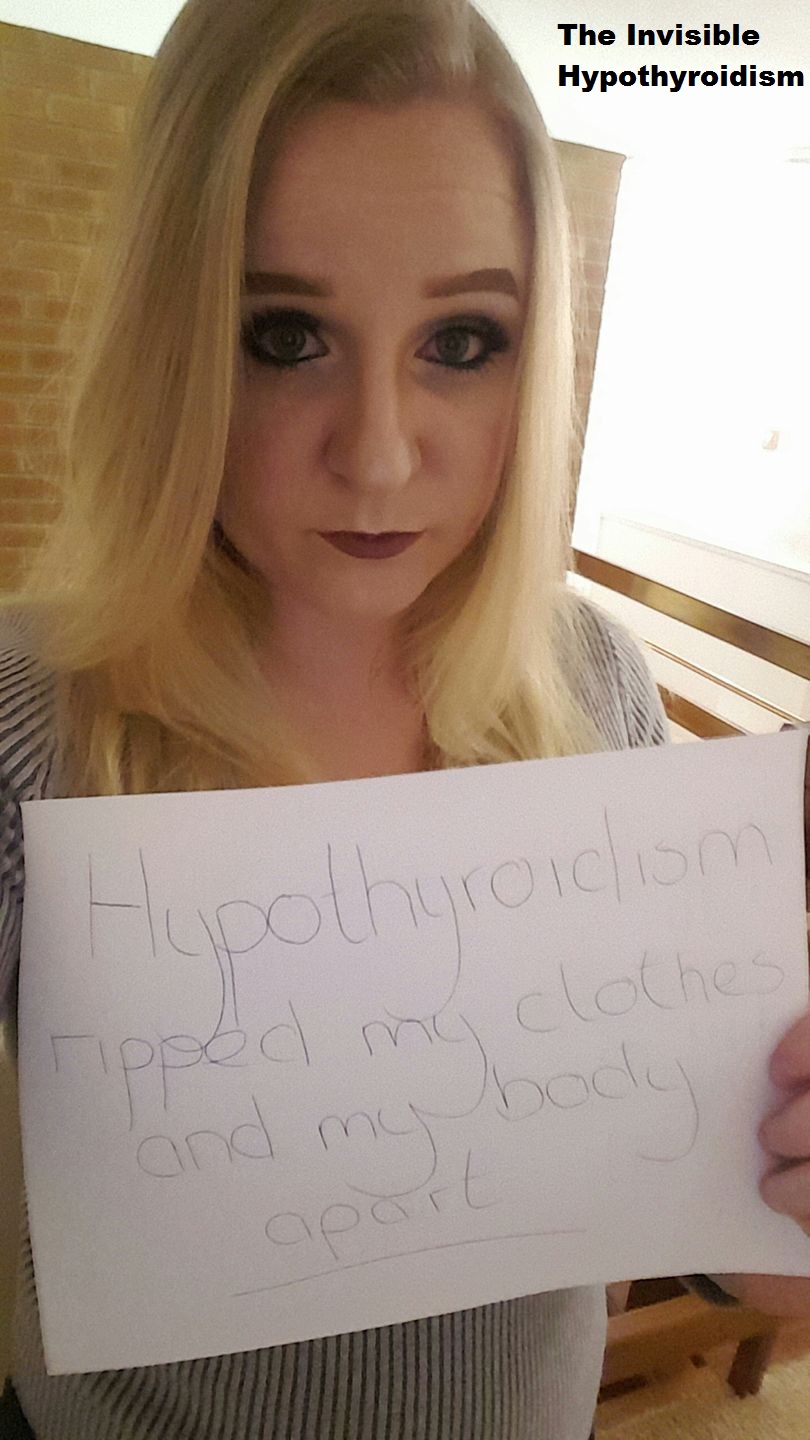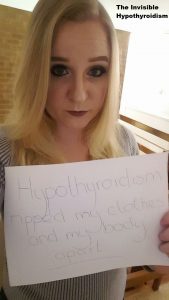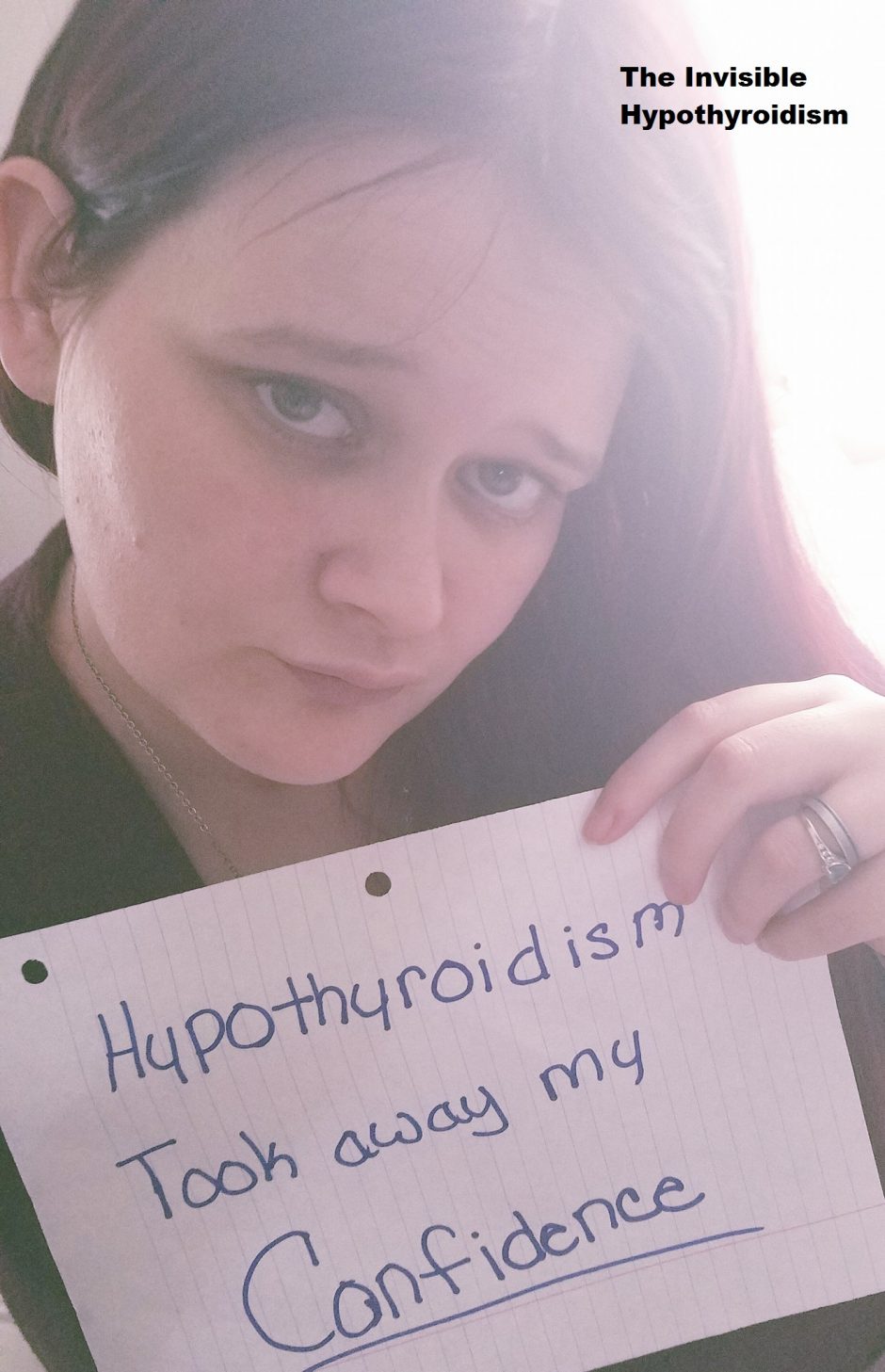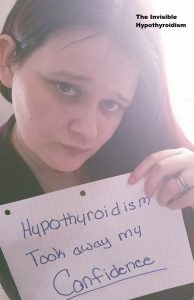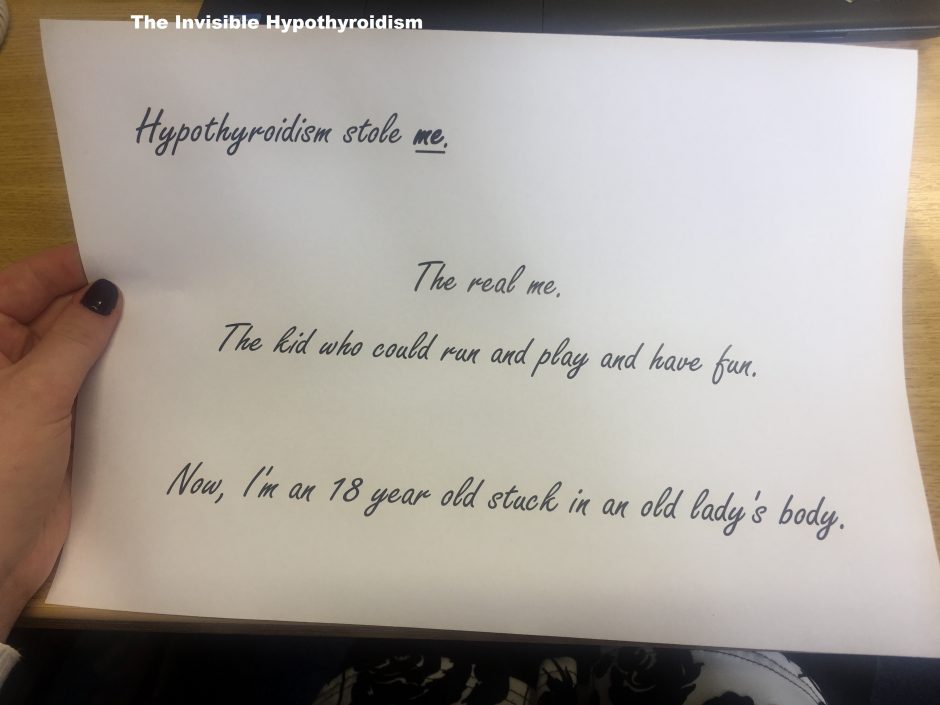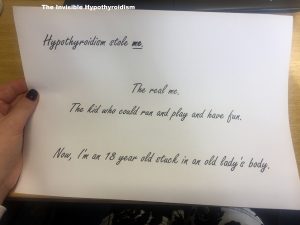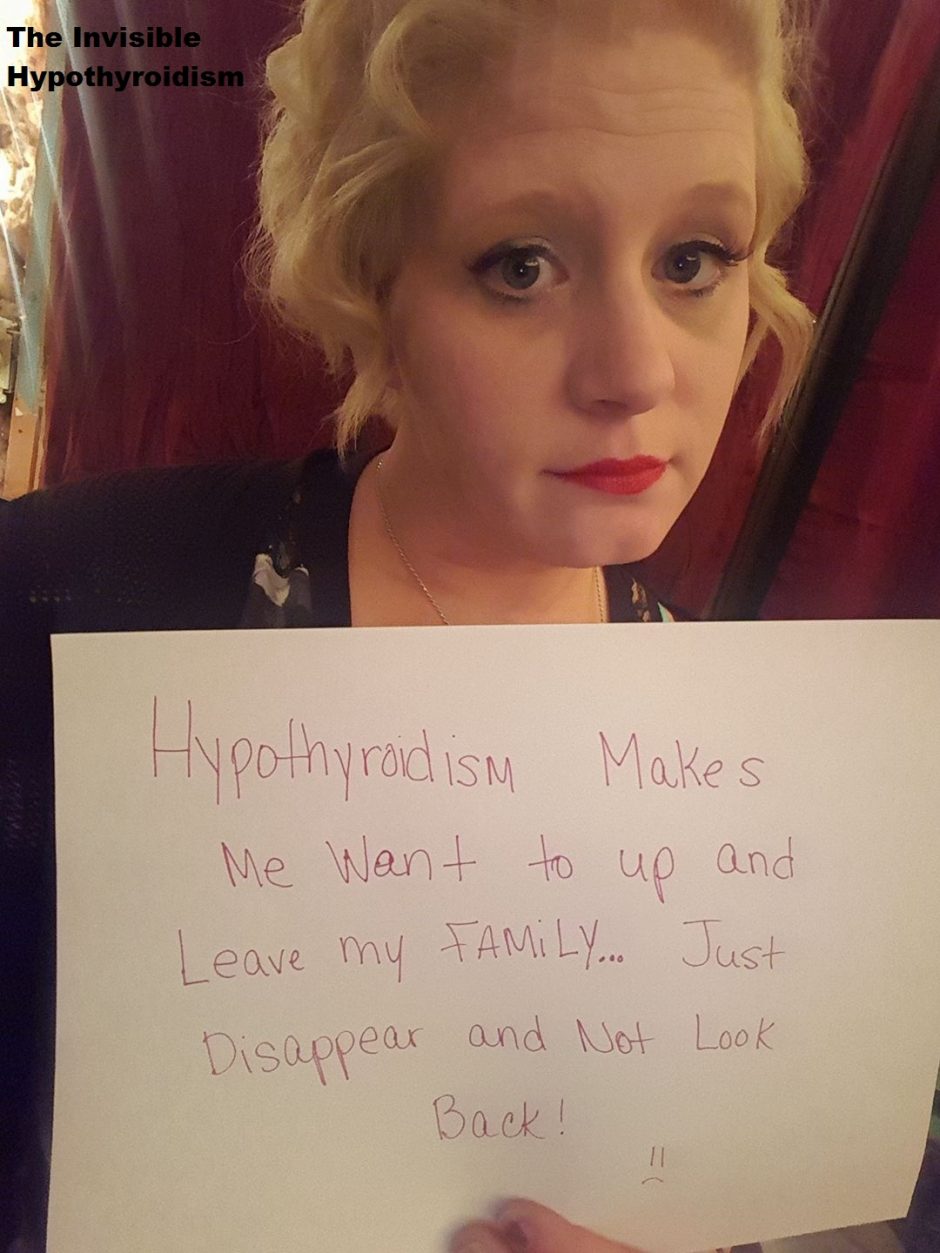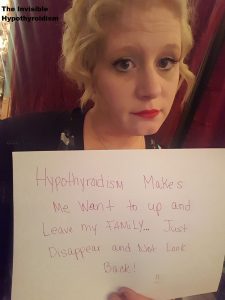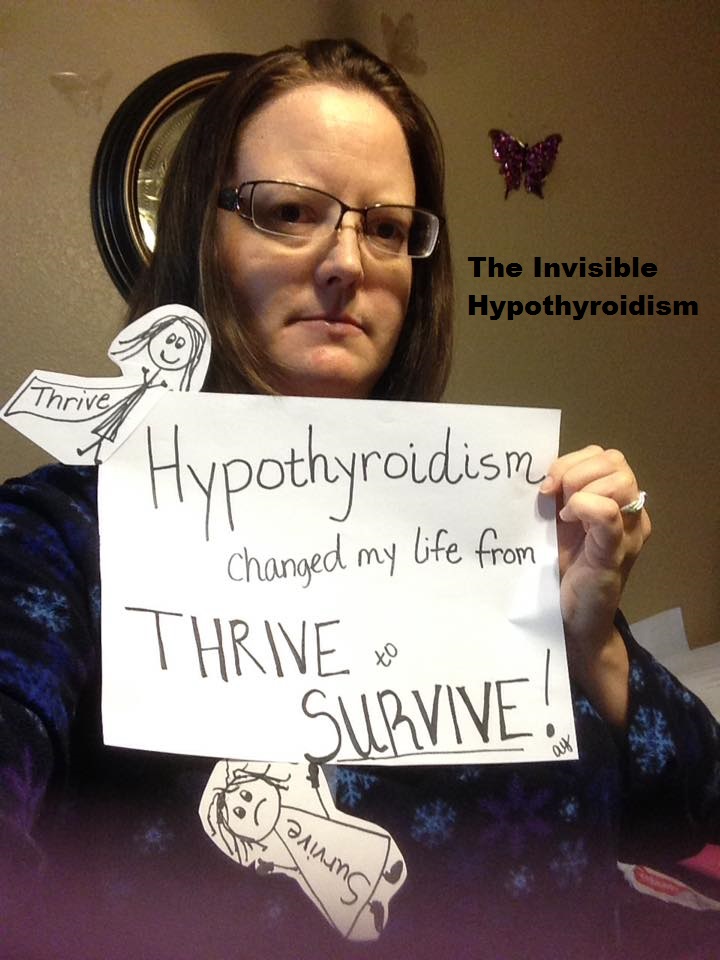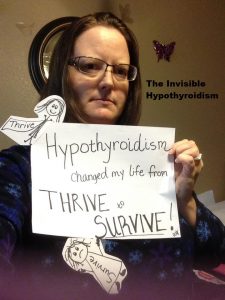 There are many people out there, people in your life, living with hypothyroidism or other forms of thyroid disease. They may well be struggling; their quality of life affected, from weight gain to brain function, mental health issues, extreme fatigue and pain, just to name a few. See a full list of symptoms here.
If you look closely, our invisible illness isn't really invisible.
---
You can click on the hyperlinks in the above post to learn more and see references to information given but more information can be found at:
An Open Letter to Friends, Family, Work Colleagues and Doctors of Those with an Underactive Thyroid/Hypothyroidism.
An Open Letter: "Dear Doctor, It's Not All in My Head."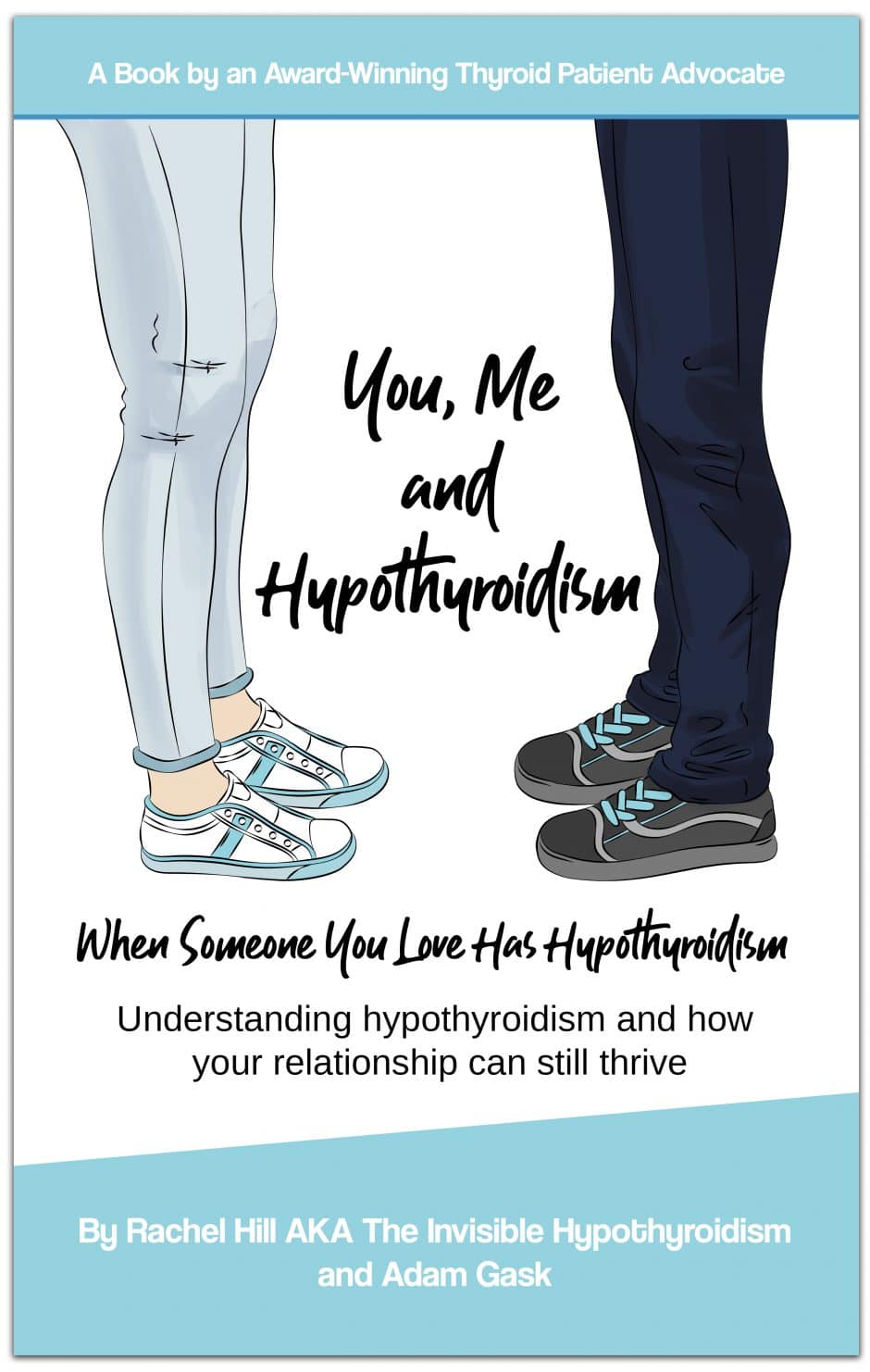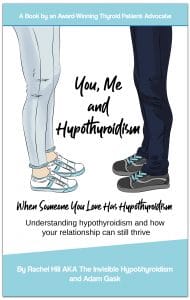 See also:
You, Me and Hypothyroidism: When Someone You Love Has Hypothyroidism, a book for those who know someone with hypothyroidism.
✨
Like this article? Follow Rachel on Facebook | Instagram | Twitter | Pinterest​ for more great thyroid content. ✨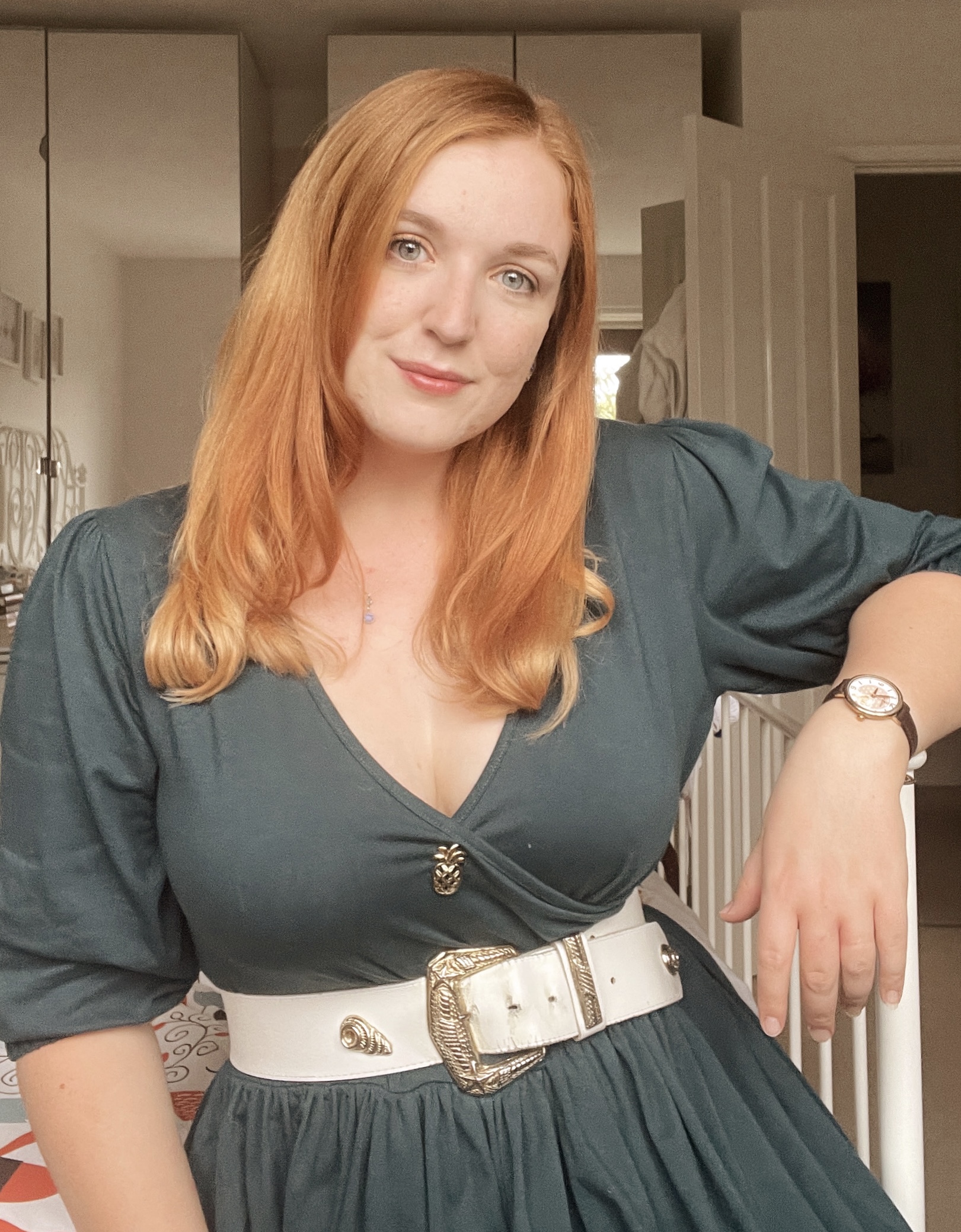 Rachel Hill is the highly ranked and multi-award winning thyroid patient advocate, writer, speaker and author behind The Invisible Hypothyroidism. Her thyroid advocacy work includes writing articles, authoring books, producing her Thyroid Family email newsletters and speaking on podcasts, as well as being a founding board member for the American College of Thyroidology. She is well-recognised as a crucial and influential contributor to the thyroid community and has a large social media presence. Her books include "Be Your Own Thyroid Advocate" and "You, Me and Hypothyroidism".