This page may contain affiliate links, to find out more information, please read my Disclosure Statement. As an Amazon Associate I earn from qualifying purchases.
Rachel Hill, founder of TheInvisibleHypothyroidism.com, a multi-award winning thyroid patient advocacy and website, is providing the first resource for those supporting someone with hypothyroidism: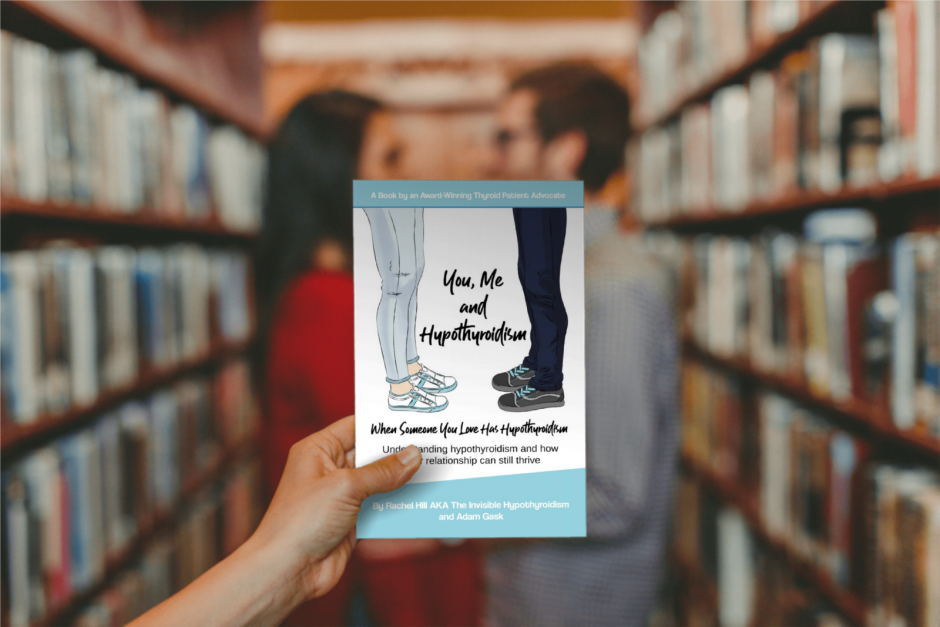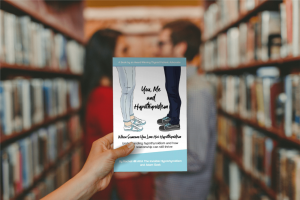 The Amazon Top 10 Bestseller and #1 New Release
written with husband Adam Gask.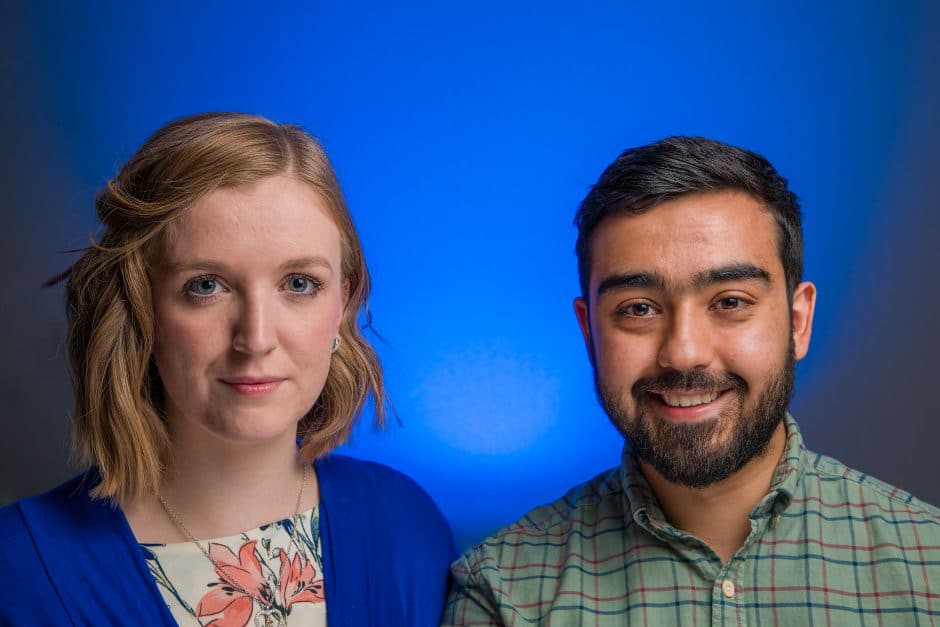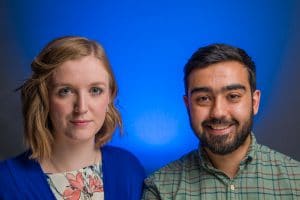 Join the many thousands of other people affected by hypothyroidism and Hashimoto's worldwide, who have benefitted from Rachel's work and writing. This book compiles all the information you need to understand your loved one's hypothyroidism.
You, Me and Hypothyroidism Summary:
Has your friend, family member, spouse, partner or someone else you know been diagnosed with hypothyroidism? (also known as underactive thyroid disease.)
Has it affected your relationship?
Frustrated that there isn't enough resources and information out there for the loved ones of those with hypothyroidism, Rachel Hill of The Invisible Hypothyroidism began writing articles on her website for them, before also writing a dedicated book with her husband.
The first resource for friends, family and other loved ones of thyroid patients, this book is a comprehensive and much-needed tool which compiles all the information you need in order to ensure your relationship doesn't suffer at the hands of this 'invisible illness'.
A book written by award-winning thyroid patient advocate Rachel Hill, founder of The Invisible Hypothyroidism and her husband and longterm partner Adam Gask, it provides both perspectives of a thyroid condition diagnosis: the patient and their loved one.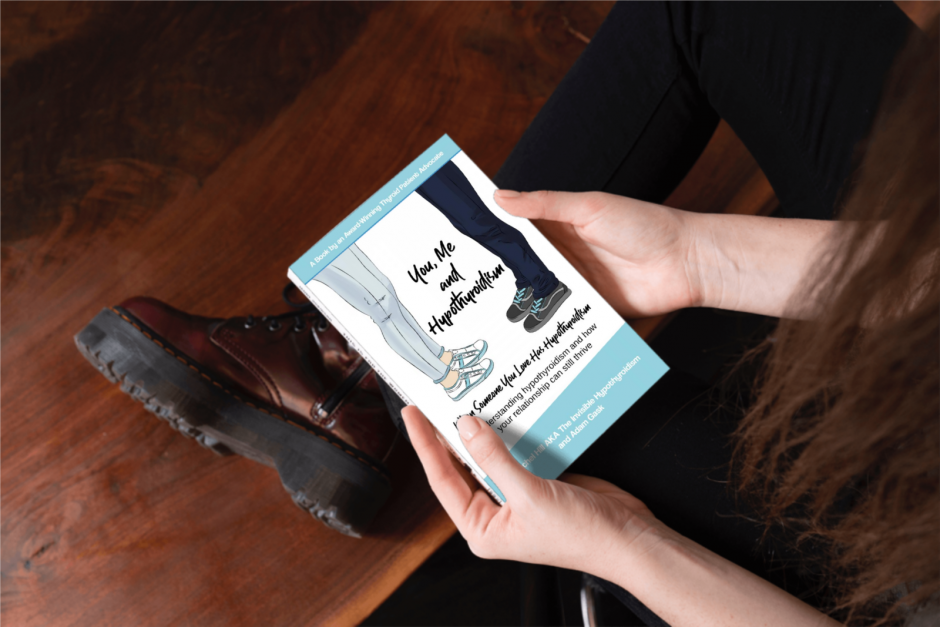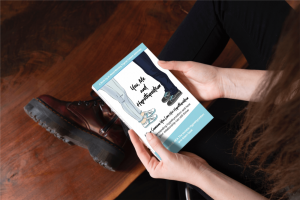 Included in You, Me and Hypothyroidism:
Easy to understand information on what hypothyroidism is and how it affects your spouse, friend or family member
Ways in which you can best support the person you know with hypothyroidism to get them back to good health
Information and practical advice on fertility issues, mental health, changes in sex drive, managing social events, dietary changes, housework and more, when your loved one has hypothyroidism
Support for your own mental health and wellbeing while supporting someone else
A list of resources (websites, books) for further reading
Although hypothyroidism can certainly feel like an unwelcome third wheel in a relationship, it needn't be forever. Learn not only how to overcome this change to both of your lives, but also how it can instead strengthen your relationship.
This book will help save relationships as it guides more people towards thriving through mutual understanding of the condition, whether you're a romantic partner, family member, friend, a work colleague, parent or someone else.
You can get it on:
Feedback:
This slideshow requires JavaScript.
"Rachel excels at making thyroid disease approachable – cutting through medical terminology and meeting us where we are. Her first book is THE guidebook to living with hypothyroidism; and this follow-up, with husband Adam, picks up right where Be Your Own Thyroid Advocate left off. How do we approach our loved ones and teach them not only to assist in advocating for us, but also to understand our symptoms? Here, Rachel and Adam provide an insightful, very human map of survival – and remind us that we are, as ever, never alone." – Lauren Freedman, Host & Founder of Uninvisible Pod
"Gask's genuine testimony is paired with inspiring words that are sure to provide motivation and perspective that can help thyroid patients and their partners make it through the most challenging of times." –  The National Academy of Hypothyroidism 
"For those of us with hypothyroidism, living and thriving requires far more than just taking a daily pill and monitoring labs. The real magic of  Rachel and Adam's book is that it addresses each and every aspect of this challenging condition through a dual lens. It's not only the lives of the diagnosed, but the lives of our loved ones which are wholly affected. Couples affected by hypothyroidism should read this book as an insurance policy against break-up, divorce, and a lot of unnecessary suffering." – Ginny Mahar, ThyroidRefresh
"You, Me and Hypothyroidism can help bridge barriers to communication and help you support those in your life who struggle with hypothyroidism. I ultimately hope everyone hears about and reads this essential book to greatly improve the quality of life for all those who struggle with hypothyroidism!" – Zana Carver, Thyroid Code
"Rachel and her partner, Adam, write an inspiring and powerful piece about the reality of loving someone with Hypothyroidism. Their book eloquently reveals a perspective we often overlook, and provides our loved ones with the chance to better understand what we, as Hypothyroid patients, deal with and how to love us through those struggles. You, Me and Hypothyroidism truly embodies the reality of loving someone in sickness and in health. It is a must-read if you know, love and care for someone with Hypothyroidism." – Victoria, thebutterflyeffectblog.org