Click here to listen to a reading of this blog:
Every year, the 25th May is recognised as World Thyroid Day. An international day for people to become more aware of what the thyroid gland is and why it's so important.
It's also a day to raise awareness of the conditions associated with it, such as hypothyroidism.
It is estimated that 200 million people in the world have some form of thyroid disease, including 1 in 20 people in the UK (though I personally believe it's much higher, many just go undiagnosed or misdiagnosed). This is why we need to keep on sharing information and encourage anyone with symptoms of a thyroid condition to get checked out.
Though of course, for those who do go to the doctor or are already diagnosed, we need to raise awareness that not just TSH should be used to check for hypothyroidism especially; we need to create awareness that a full thyroid panel needs doing. Every single time.
As this site focuses on hypothyroidism;
Symptoms of Hypothyroidism Can Include:
Weight gain, inability to lose weight
Constipation/wind often
Slow movements, speech and thoughts
Itchy and/or sore scalp
Poor appetite
Dry and tight feeling skin
Brittle hair and nails
Loss of libido
Hoarse voice
A puffy-looking face
Thinned or partly missing eyebrows or eyelashes
A slow heart rate or one that increases more so than a healthy person's, after physical activity (e.g. after walking up the stairs or emptying the washing machine)
Poor stamina
The need to nap more than others
Long recovery period after any activity
Diagnosis of Chronic Fatigue Syndrome
Being overly emotional
Easy bruising
Shin splints
Difficulty standing on feet
Although the thyroid gland is responsible for delivering crucial hormones that are needed for
every
function and cell of the body, when it misbehaves – causing issues such as hypothyroidism – it's still not hugely well recognised among the general public and people don't tend to understand just how important this little gland is.
For those of us already diagnosed, we can gain awareness this month about how to check our thyroid glands regularly for any abnormalities, what supplements may help us and what tests we need to ensure our doctors are doing. We should also be aware of what results to look for.
As well as educating others on this butterfly shaped gland, we should also take the time to educate ourselves! After all, knowledge is power and learning to advocate for ourselves gives us the best chance of recovering our health back to a good standard.
We can also share any resources we've found to be helpful, for example, I would suggest that all hypothyroid patients check out those listed here.
World Thyroid Day is about creating awareness of thyroid disease and disorders as a whole – for those going undiagnosed, for those going untreated or under-treated and for those doing well like me, but can always learn some more about this far-reaching condition.
What will you be doing for it?
An Open Letter to Friends, Family, Work Colleagues and Doctors of Those with an Underactive Thyroid/Hypothyroidism.
You can click on the hyperlinks in the above post to learn more and see references to information given.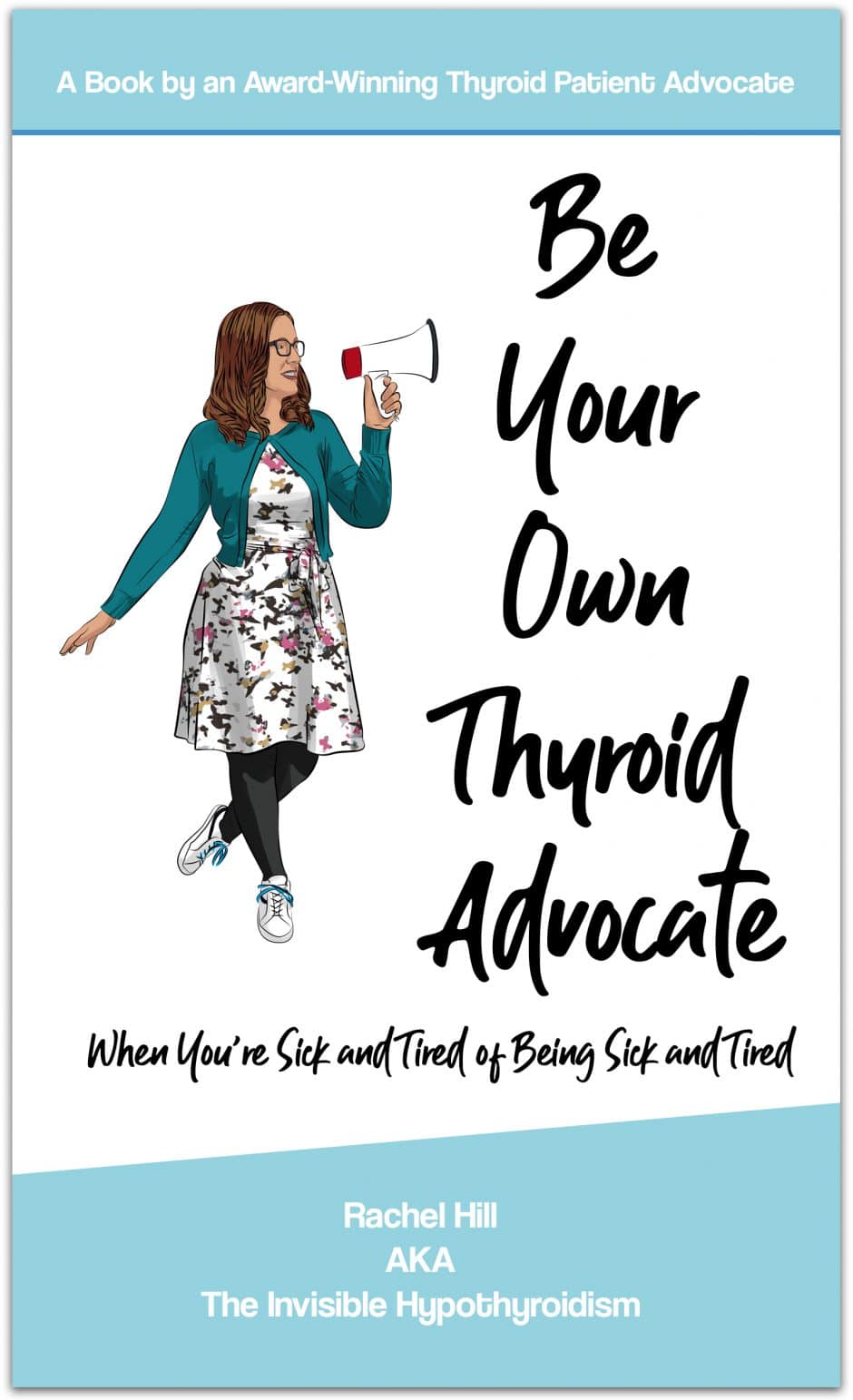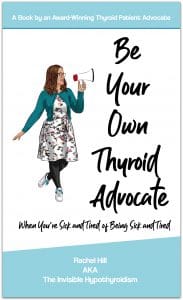 See also:
The book Be Your Own Thyroid Advocate: When You're Sick and Tired of Being Sick and Tired, which covers how to live well with hypothyroidism.