Click here to listen to a reading of this blog:
Exciting news, my book is finally here! New to learning about your thyroid health? Learn why it's important to be your own health advocate in my book now.
Available on Amazon
This post may contain affiliate links, to find out more information, please read my disclosure statement.


With the launch of my new Theo The Thyroid plushies, I thought I'd host a giveaway competition to enable one of my fabulous followers to win one!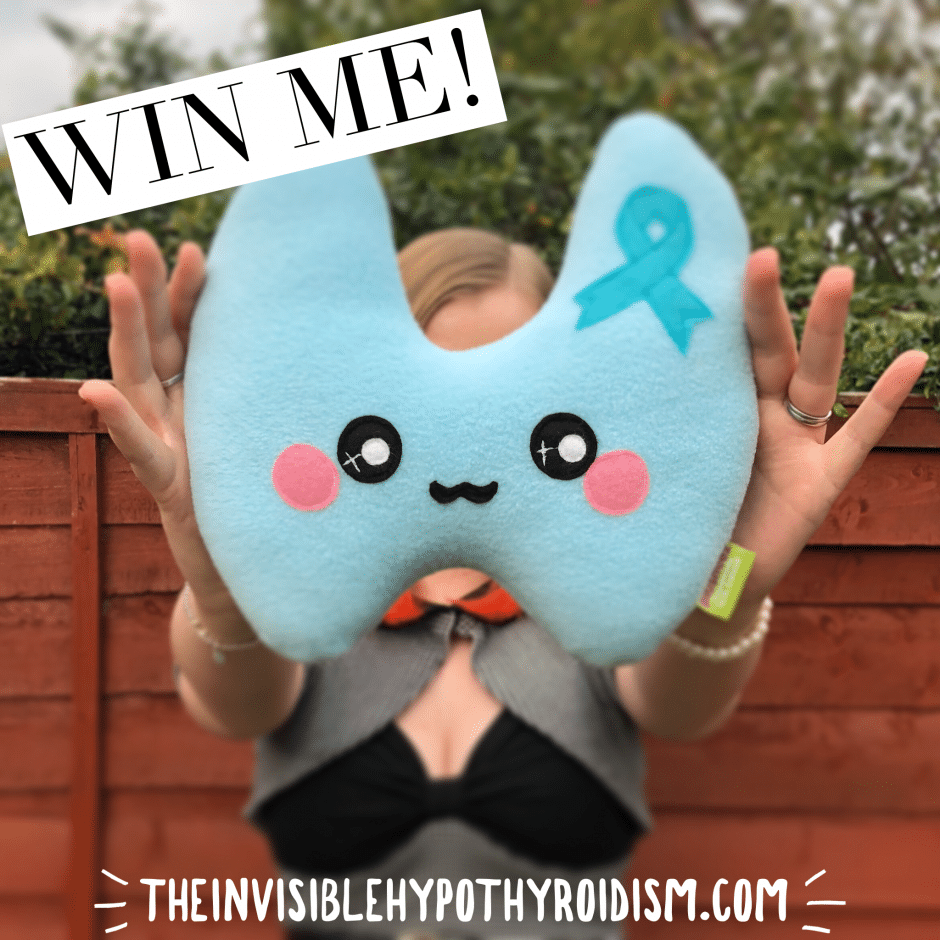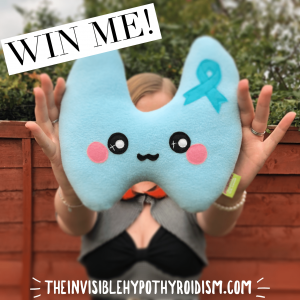 Offering the ability to win something is my way of saying thank you for all of your support over the last three years. Thank you for supporting me and allowing me to support you in your thyroid journey.
What Do You Win?
A brand new, exclusive design from The Invisible Hypothyroidism, Theo The Thyroid Plushie – perfect for sitting on your bed, armchair, for use as a comfort pillow on tough thyroid days or even as an educational tool to help bring awareness to thyroid disease.
They're the international colour of thyroid disease awareness and lovingly handmade, measuring around 10 inches by 9.5 inches. You won't find them anywhere else.
What Do You Need To Do To Enter?
Head on over to my Facebook page and follow the instructions on this post. You may also ask friends and family to enter in case they win for you. The competition closes and a winner will be drawn on November 1st 2018.
If you can't wait until the winner is drawn or are perhaps tempted to treat yourself, you can also purchase a Theo The Thyroid directly from my shop here: https://www.facebook.com/commerce/products/2009477782467476/ 
I have a very limited quantity of Theo's available and due to the huge amount of positive feedback I've had about him on social media already, I don't think my first batch will be around for long. And each plushie takes a while to make so I might not have more in for a while either.
So, I hope you'll enter and I look forward to posting it off to the winner! Small acts of kindness can put big smiles on peoples' faces.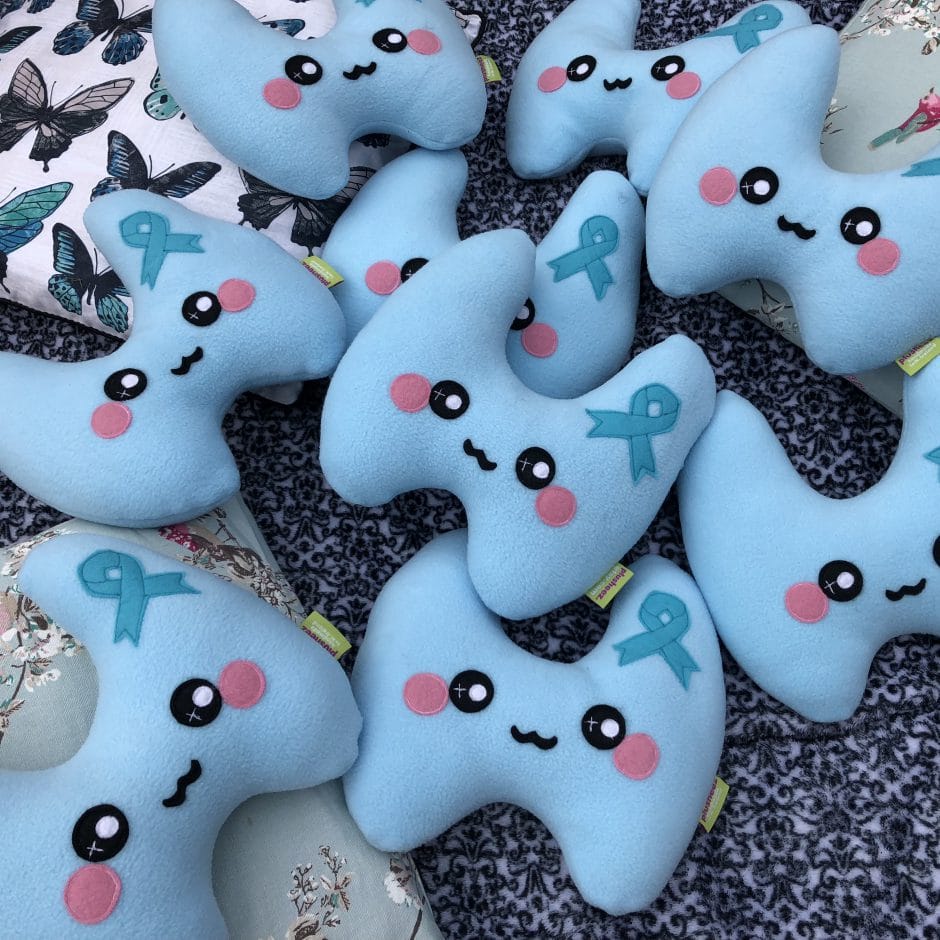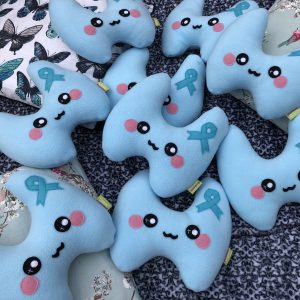 ---
Written by Rachel, The Invisible Hypothyroidism
Social
Community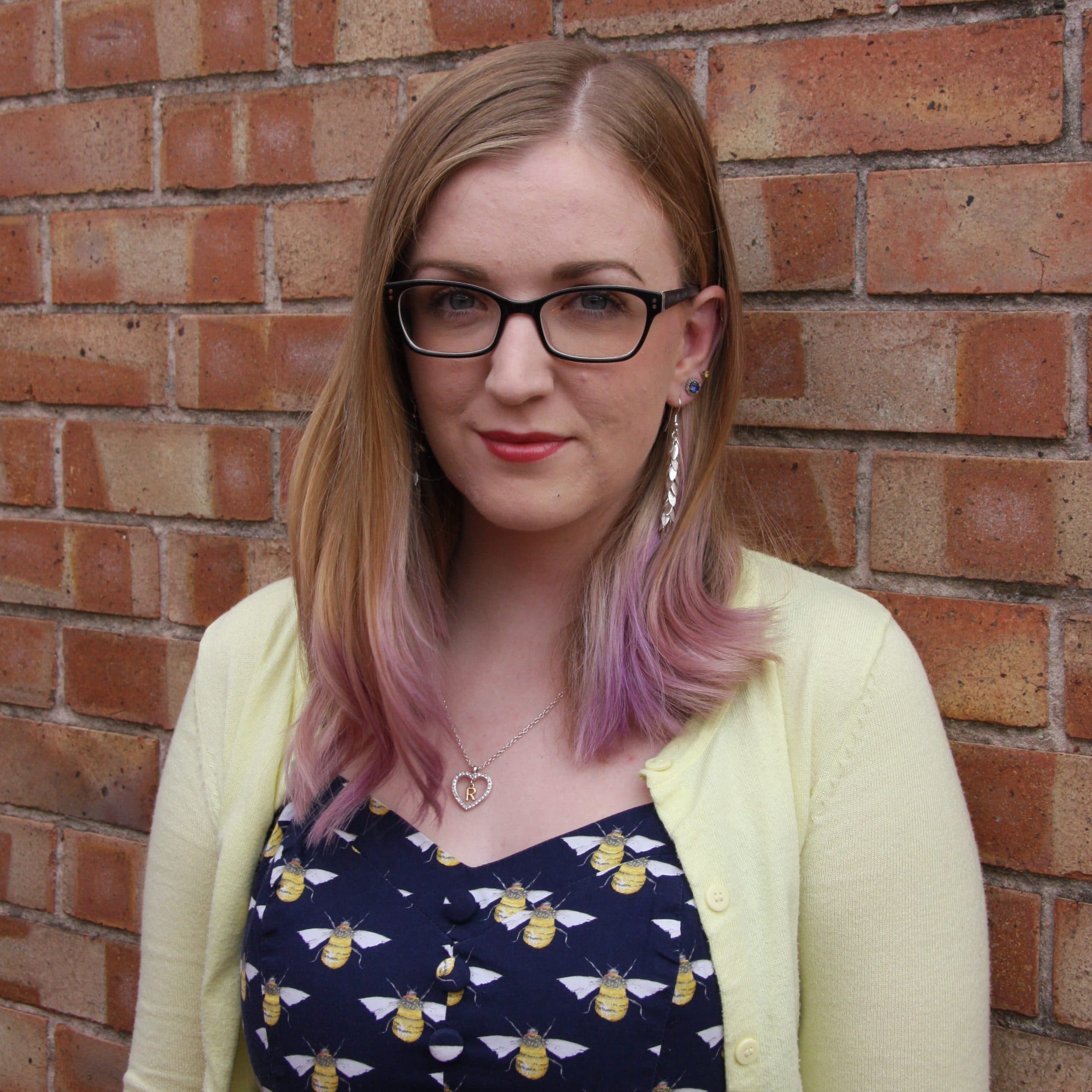 Rachel Hill is a highly ranked and award-winning thyroid patient advocate, writer, blogger, speaker and author and co-author. Appearing on podcasts, in interviews and writing for many websites, she has worked with The National Academy of Hypothyroidism, The BBC, The Mighty, Yahoo, MSN and ThyroidChange to name just a few. She is well-recognised as a useful contributor to the thyroid community and is currently writing her second book You, Me and Hypothyroidism. She received Six 2018 WEGO Health Award Nominations.