Click here to listen to a reading of this blog:
With the launch of my first book, Be Your Own Thyroid Advocate: When You're Sick and Tired of Being Sick and Tired, I thought I'd host a giveaway competition to enable one of my fabulous followers to win one.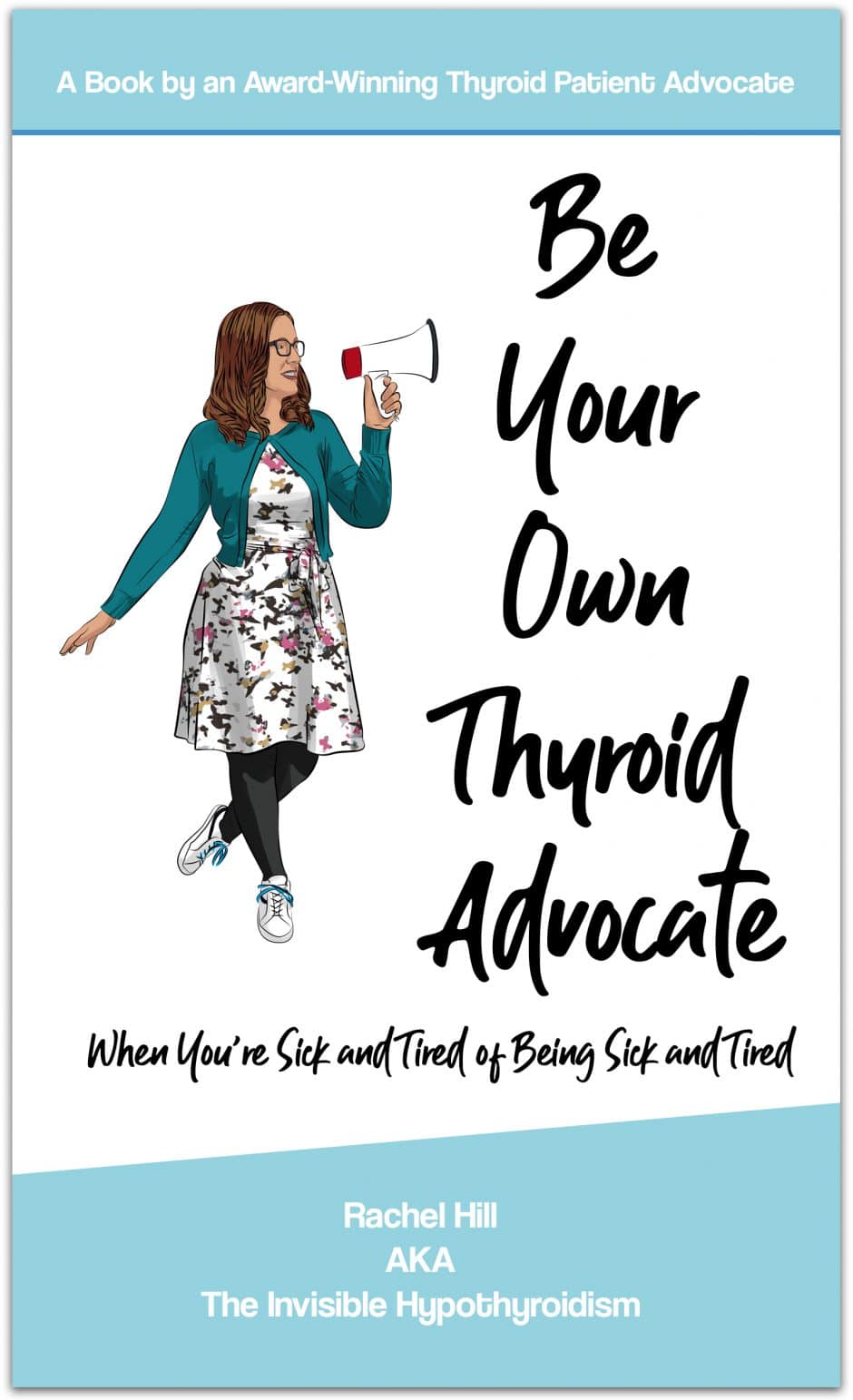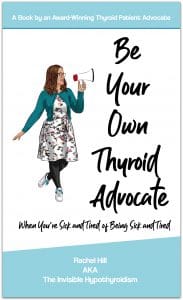 Offering the ability to win something is my way of saying thank you for all of your support over the last three years. Without it, I wouldn't have written this book.
What Do You Win?
A brand new, signed copy of the book. With all the thyroid basics you need to know, Be Your Own Thyroid Advocate: When You're Sick and Tired of Being Sick and Tired is for those who are relatively new to learning about their thyroid health.
Included in the book:
– A recounting of my personal journey back to good health with hypothyroidism and Hashimoto's.
– A chapter for the friends and family of those with hypothyroidism, including how they can support the thyroid patient in their life.
– Chapters on thyroid medication, blood tests, supplements, mental health and the other pieces of the puzzle you may not have thought about yet.
– Motivational and uplifting passages to support you in your own journey.
– Chapters on dealing with your diagnosis and remaining in work with hypothyroidism.
What Do You Need To Do To Enter?
Head on over to my Facebook page and follow the instructions on this post. You may also ask friends and family to enter in case they win for you. The competition closes and a winner will be drawn on November 23rd 2018. The day my book officially comes out.
You can also pre-order the book on Amazon, worldwide.
I hope you'll enter and I look forward to posting it off to the winner! Small acts of kindness can put big smiles on peoples' faces.