Click here to listen to a reading of this blog:
I'm currently working on a new project.
I am wanting to get as many of us as possible to hold a piece of card or paper in a photo, saying what hypothyroidism has done to us, in order to create a powerful blog post or huge collage of them to make people more aware of just what we go through/have gone through with hypothyroidism.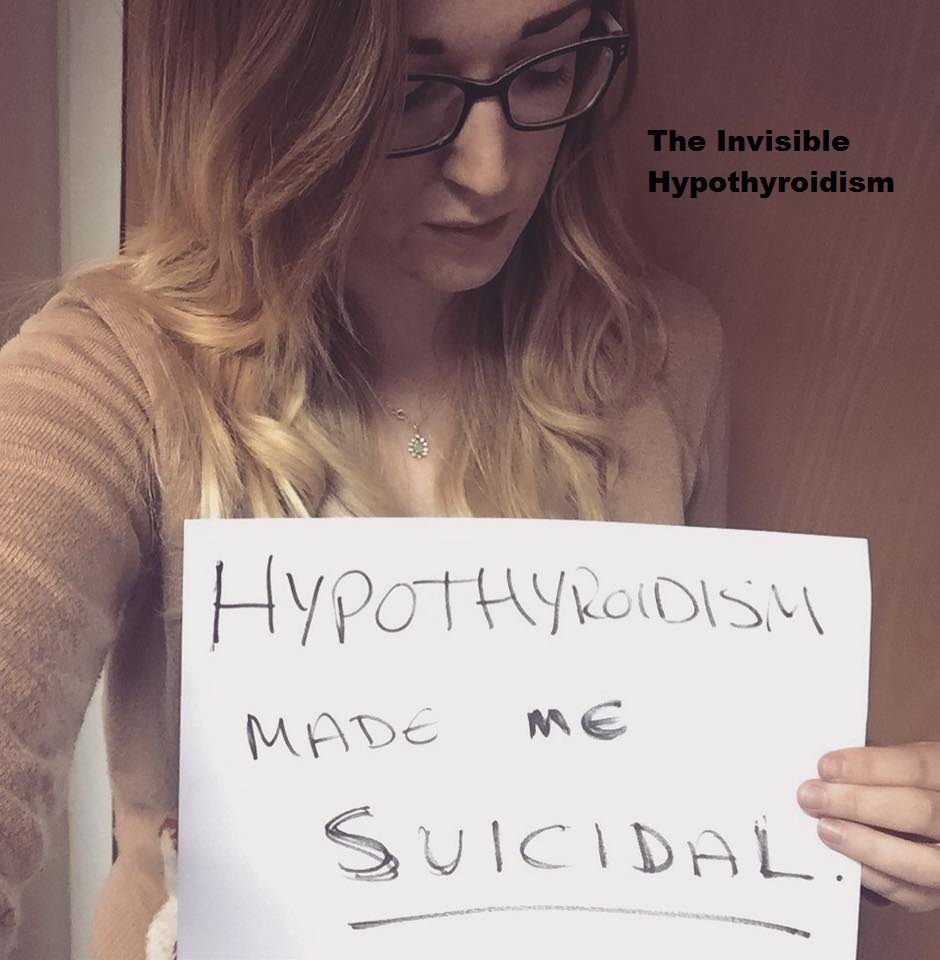 I want to grab peoples' attention and make them think.
I want to make them REALISE.
We all have varying statements to make on how it's affected us, such as:
'Hypothyroidism ruined my ability to work.', 'Hypothyroidism stole my hair.', 'Hypothyroidism ruined my relationship.', 'Hypothyroidism stole my happiness.'
Real, thought-provoking statements held by real people who have REALLY gone through this and been affected by it.
I want people to take notice and be aware of what it does to us.
You can send your contribution to me over email or use the hashtag #theinvisiblehypothyroidism 
Will you be taking part? What has hypothyroidism done to you?