Click here to listen to a reading of this blog:
Exciting news, my book is finally here! New to learning about your thyroid health? Learn why it's important to be your own health advocate in my book now.
Available on Amazon
I decided to become an official member of Thyroid UK, and as such, I now receive a quarterly magazine by them. I also ordered some temporary tattoos and a pin, for when I do The Color Run to raise funds for them in the summer.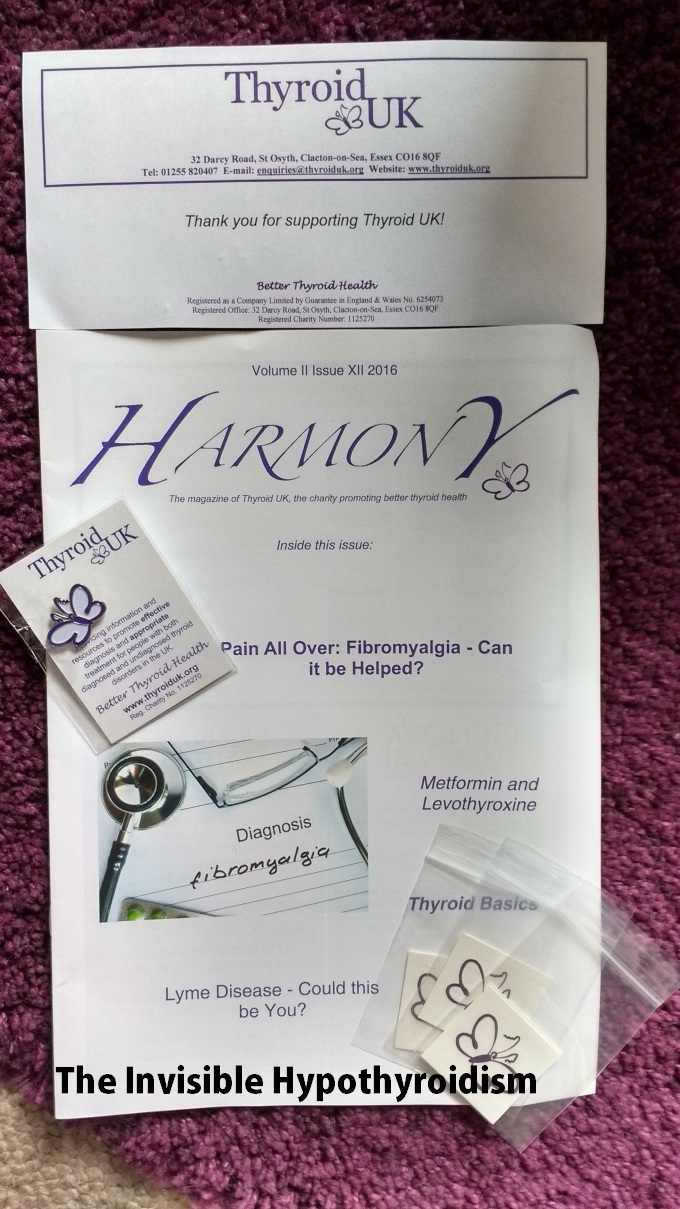 I really support Thyroid UK and its mission. The people behind it have helped me a lot on my thyroid journey and they work hard to try and change the way thyroid disease patients are diagnosed, medicated and treated in general.
I liked the magazine. It covered some interesting articles, discounts they offer with other companies, news about what's been going on at the charity and some book reviews.
The articles were really informative and you could tell they'd put a lot in to making them interesting yet pretty simple to read for those of us with thyroid brain fog!
Becoming a member for the year costs £20 and includes not only the quarterly magazine, which promotes good practice and things I agree with and think more people should know about, but it also includes discounts on Nutricentre & Supersupps products and advance notice of tickets for conferences. You can read more here.
But above all, by being an official member, you should solidarity with Thyroid UK, you show support and thanks for what they do, and as they say themselves:
Becoming a member of Thyroid UK supports us and brings benefits to you. We need to show how many people have a problem with the way thyroid disease is diagnosed and treated. When we try to campaign or fundraise, we are always asked, "How many members do you have?" The more members we have the more we will be listened to.
You can click on the hyperlinks in the above post to learn more and see references to information given.
---
Written by Rachel, The Invisible Hypothyroidism
Social
Community