Click here to listen to a reading of this blog:
So I'm completing the Manchester Color Run 5k in the summer to raise funds for a charity close to my heart, Thyroid UK.
Today, my vests arrived for me and my two team members.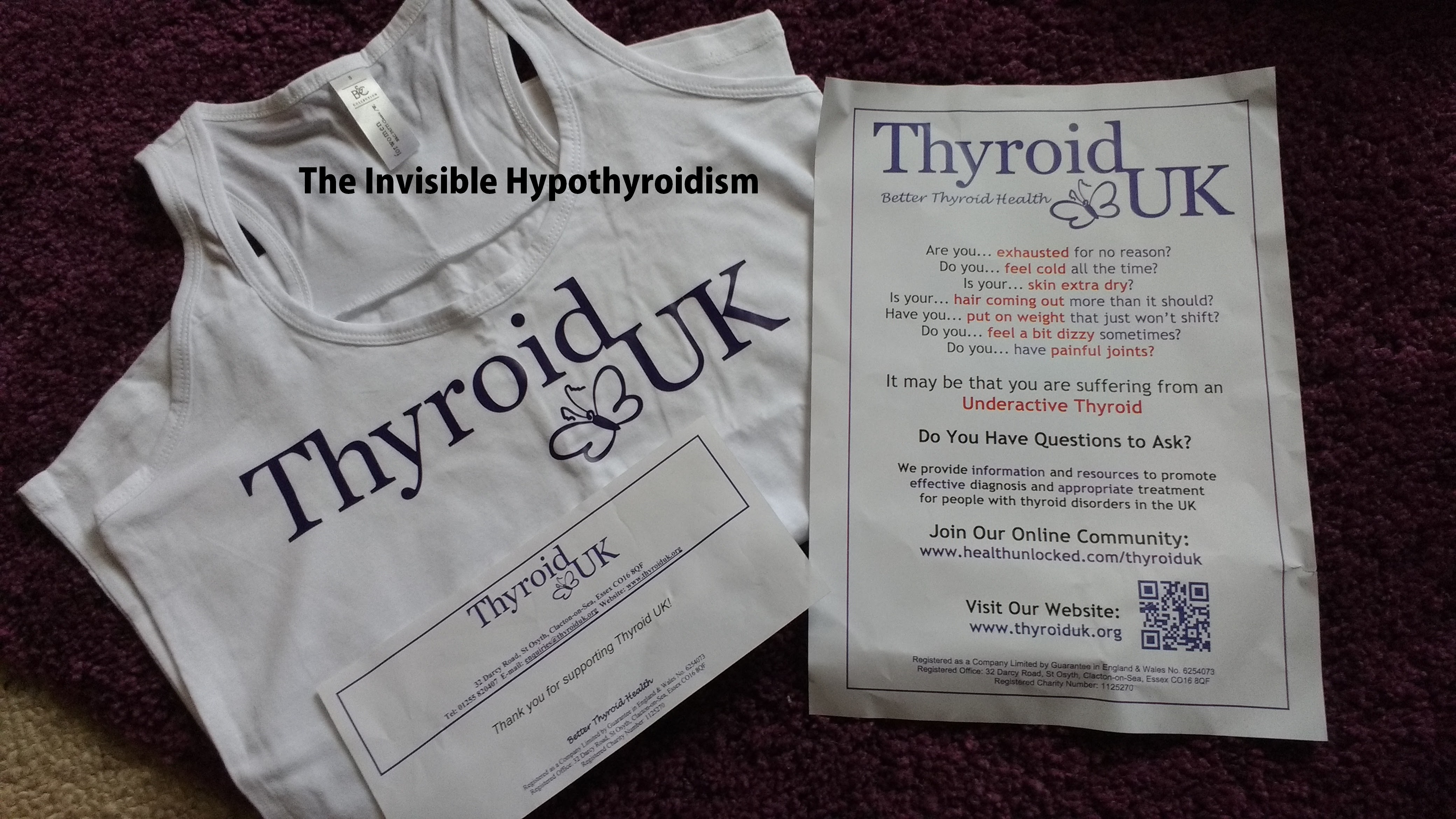 It makes me even more excited to do the event and I'm slightly worried too, knowing I'm physically going to struggle with the course, but it'll be fine. I will do it!
I'm glad the vests are white, so when we get coloured in all the different colours at The Color Run, it'll take really well. I also bought some temporary tattoos and a Thyroid UK pin to wear on the day, too.
You can sponsor me/donate to spur me on, here. Every penny helps!
---
Written by Rachel, The Invisible Hypothyroidism
Social
Community
Rachel Hill, Thyroid Patient Expert and Advocate, blogger and author, has Six 2018 WEGO Health Award Nominations. She is a highly ranked writer appearing in the Top Hypothyroidism Websites and Top Thyroid Websites 2018, with relevant qualifications and certificates in Diet and Nutrition, whilst also currently studying  Life Coaching, Motivational Speaking, Reflexology and more. She has worked with The National Academy of Hypothyroidism, The BBC, The Mighty, Dr. Hedberg, Thyroid UK and ThyroidChange, to name just a few. She is well recognised as a trusted and useful contributor to the thyroid community.