Click here to listen to a reading of this blog:
September is Thyroid Cancer Awareness Month.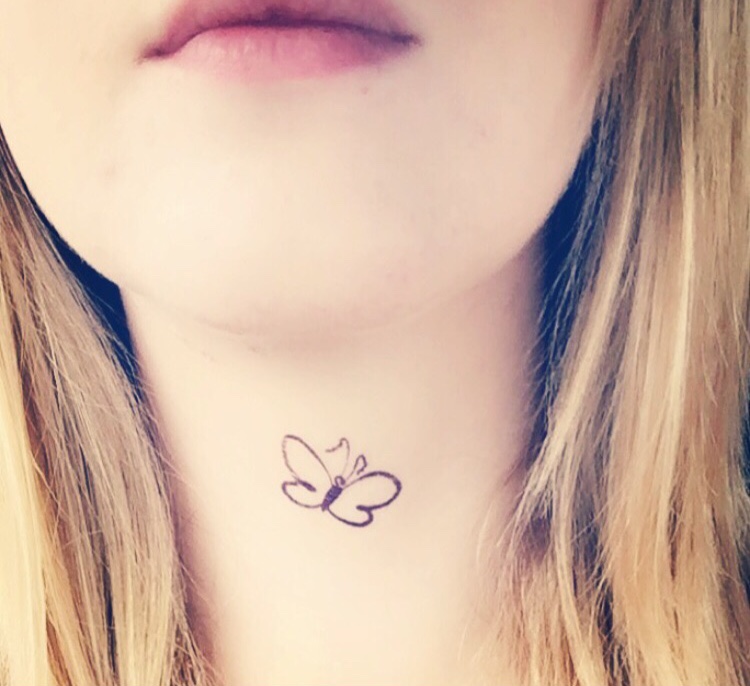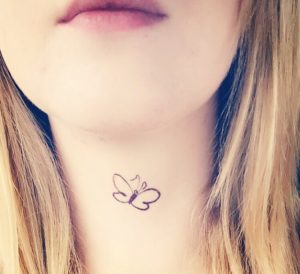 This is an annual event created to spread awareness of the symptoms and effects of thyroid cancer and the importance of early diagnosis and treatment. 
You may know someone who has experienced thyroid cancer or you have perhaps experienced it yourself.
There are also celebrities and people in the public eye who have been diagnosed and treated for it. These include musician Rod Stewart, Actress Sofia Vergara, Argentinian president Cristina Fernandez de Kirchner and the band CHIMAIRA's frontman, Mark Hunter.
Some Thyroid Cancer Facts:
Thyroid cancer is the fastest growing cancer among women, by number of new cases. [1]
Thyroid cancer rates have doubled over the past thirty years and continue to increase.
Thyroid cancer is the most common endocrine cancer. It is a cancerous tumour or growth located within the thyroid gland. This can often lead to various symptoms of thyroid disease and tenderness/swelling. [2]
The 'five year survival rate' tells you what percentage of people live at least five years after the cancer is found. The five year survival rate for people with thyroid cancer is 98%. The ten year survival rate and fifteen year survival rate are 97% and 95%, respectively. So prospects are quite good. [3]
Those of us with Hashimoto's (around 90% of hypothyroidism/underactive thyroid patients) are three times more likely to develop thyroid cancer. [4]
Thyroid cancer is two to three times more common in women compared to men, although the cause/s for thyroid cancer, are quite unknown. [5]
Treatment for thyroid cancer typically ends in the patient becoming hypothyroid and requiring thyroid medication for life. However, treatment for thyroid cancer can depend on the type as well as size and stage.
In most cases of thyroid cancer, the thyroid gland is surgically removed. This is known as a thyroidectomy. After a thyroidectomy, patients require lifelong thyroid medication, in order to replace what their non-existent thyroid is no longer producing for them. Thus, they become hypothyroid following a thyroidectomy.
Some are given radioactive iodine treatment, also known as remnant ablation. This is often given to kill off any thyroid tissue remaining after the thyroid surgery, and also often ends in lifelong hypothyroidism.
Related Blog Post: Should I Have RAI or a Thyroidectomy?
Experts recommend that TSH levels should be kept at a low level to help prevent a recurrence of the cancer, often meaning a suppressed TSH.
Just like having hypothyroidism, thyroid cancer requires lifelong monitoring, however, does have a high survival rate. [6]
By closely monitoring, it helps the patient and their doctor to keep on top of any possible recurrence of the cancer.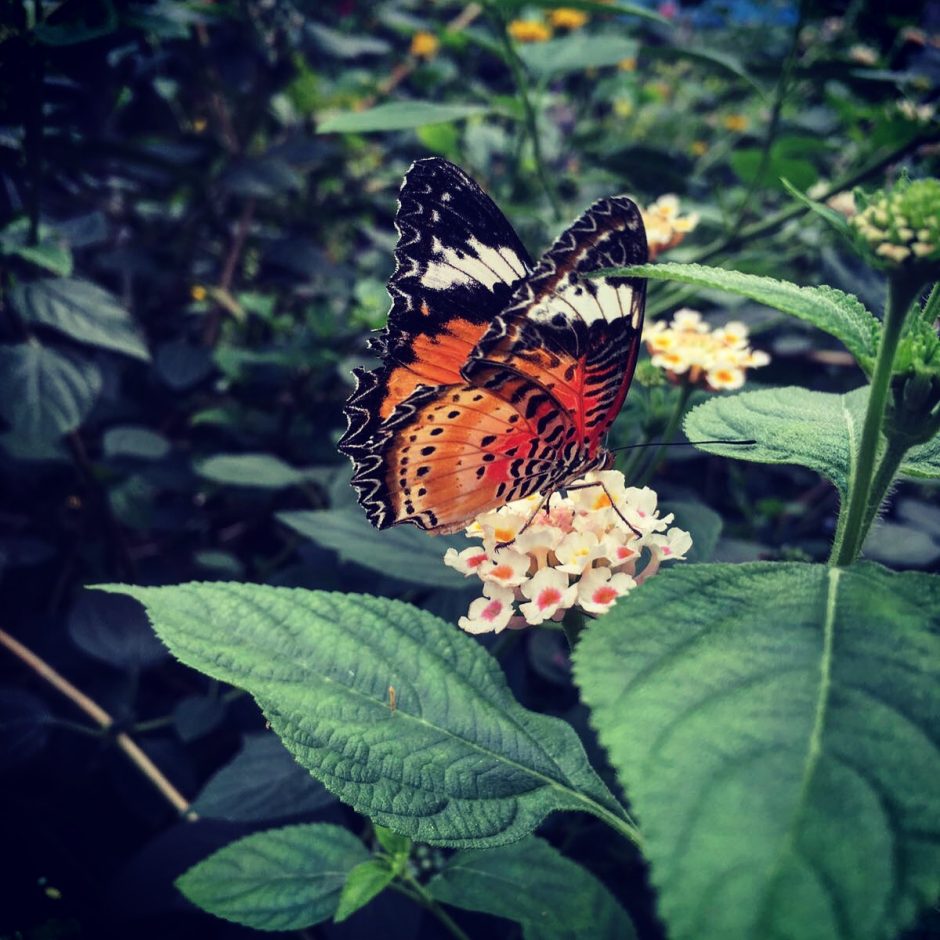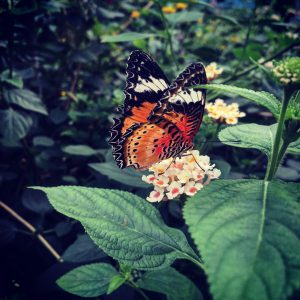 There isn't just an overall 'thyroid cancer', but actually four different types. These are:
Papillary cancer 
Follicular cancer
Medullary cancer
Anaplastic 
For more info on the different types of thyroid cancer, please see here.
If you are now hypothyroid following treatment for thyroid cancer, you may wish to explore research found in many thyroid books shown here. There are also other resources for those with experience of thyroid cancer, to help them deal with their diagnosis and get back on top of their health.
You can also check out more articles listed under the 'thyroid cancer' category.
How To Spot Thyroid Cancer
Some people with thyroid cancer do not seem to develop any symptoms, whereas others may notice they have a goitre or enlarged thyroid gland.
Physical symptoms can include:
A pain in the neck
A hoarse voice
Enlarged lymph nodes/neck/thyroid
Thyroid nodules
Remember, if you suspect anything suspicious or indicative of thyroid cancer or any complications of your health, always get to a doctor as soon as possible for examination.
Checking your neck for goitres, nodules and abnormalities is important to do so you can get appropriate treatment as soon as possible.
How To Check Your Neck: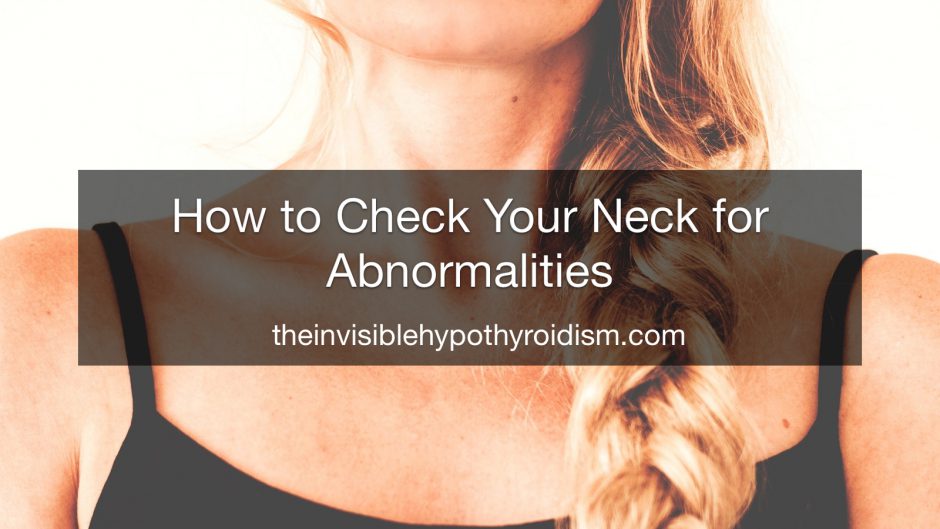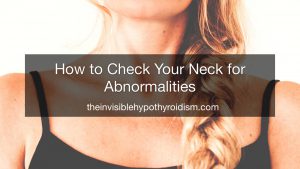 Stand in front of a mirror, removing anything that doesn't give you a clear view of your neck e.g. scarves.
Stretch your neck back, with your chin pointing towards the ceiling.
Closely look at your neck, looking for any enlargement or lumpiness.
Swallowing some water may help to highlight any lumps.

Feel where your thyroid is, and around it, very gently, to see if you can feel any enlargement or lumps.

If you think you can feel something not quite right, such as any enlargement, tenderness (besides the uncomfortable feeling of touching your neck area) or lumps, you should see a doctor as soon as possible to get their opinion.
For info on goitres, nodules and enlargement, see here.
How Can I Help Spread Awareness?
This Thyroid Cancer Awareness Month, you can share posts and articles such as this one, as well as images that help spread awareness of Thyroid Cancer. You may also wish to share your own experience and journey with thyroid cancer to highlight the importance of awareness.
Talking about thyroid cancer with friends and family and informing them of the signs and symptoms can be a good idea, as well as showing support by donating to or supporting thyroid charities and advocacies that push for further awareness and research.
Have you had experience of thyroid cancer? Let me know your story in the comments section below. 
You can click on the hyperlinks in the above post to learn more and see references to information given.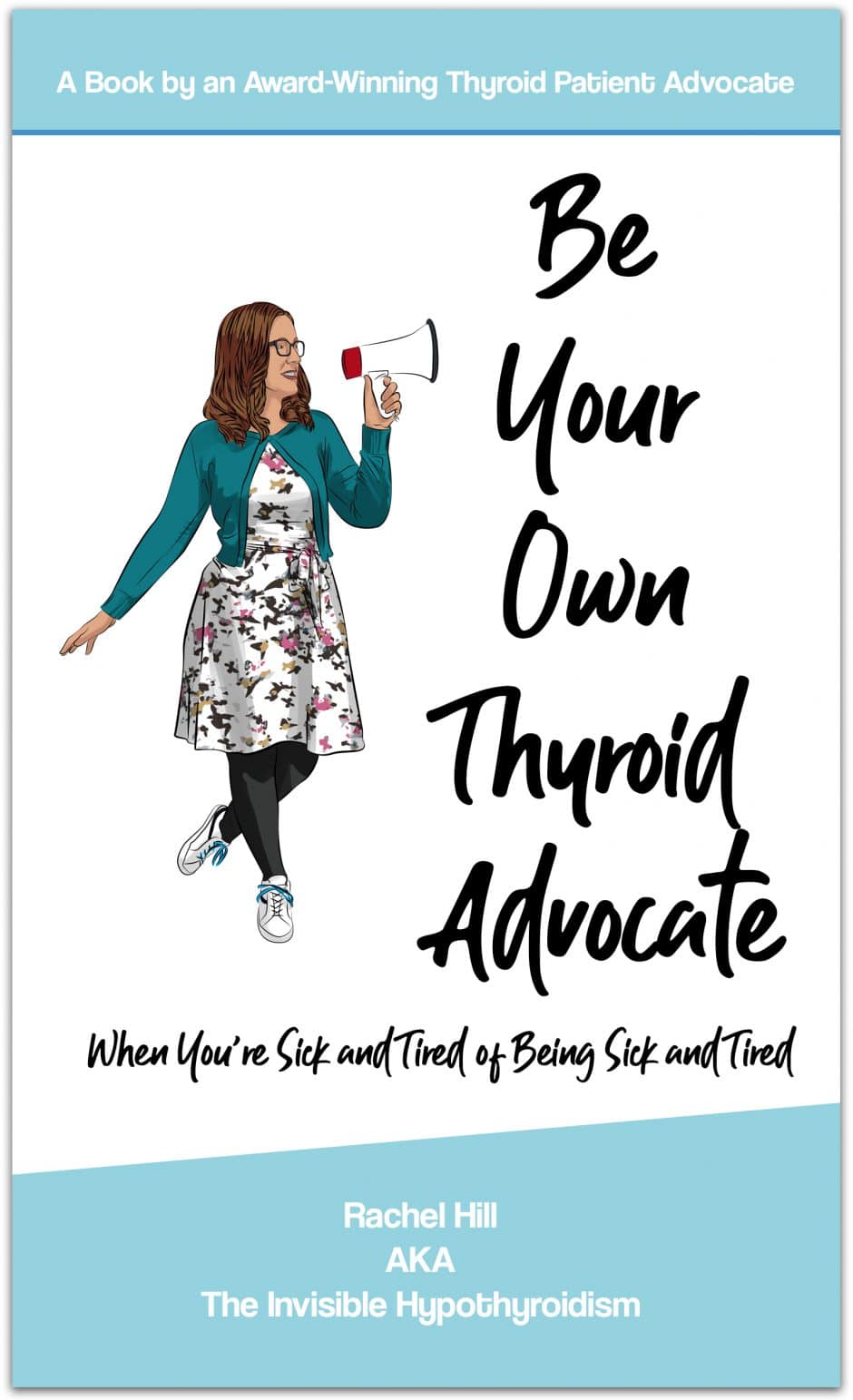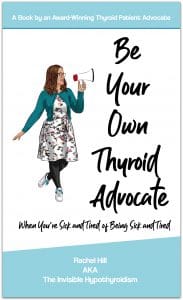 Find this article helpful? The book Be Your Own Thyroid Advocate: When You're Sick and Tired of Being Sick and Tired, goes in to more detail and discusses how thyroid patients can live their best life.
You can click on the hyperlinks in the above post to learn more and see references to information given, but more can be found at:
https://www.theinvisiblehypothyroidism.com/2016/08/26/what-is-a-thyroidectomy/
https://www.theinvisiblehypothyroidism.com/2016/04/20/how-to-check-your-neck-for-goitres/
https://www.theinvisiblehypothyroidism.com/2016/03/29/an-enlarged-neck-and-your-thyroid-goitres/
References:
[1] https://www.facebook.com/columbiasurgery/photos/a.95000002710.91140.78606477710/10152359526292711/?type=3
[2] https://www.thyca.org/about/thyroid-cancer-facts/
[3] https://www.cancer.net/cancer-types/thyroid-cancer/statistics
[4] https://www.ncbi.nlm.nih.gov/pubmed/3066320
[5] https://www.verywell.com/what-everybody-ought-to-know-about-thyroid-cancer-3232813
[6] https://www.cancerresearchuk.org/about-cancer/type/thyroid-cancer/treatment/thyroid-cancer-statistics-and-outlook#Overall