Click here to listen to a reading of this blog:
I haven't had a giveaway competition for The Invisible Hypothyroidism before, but seeing as my following is growing so quickly these days, after reaching 200,000 views especially, I wanted to celebrate and say thank you. Thank you for supporting me and allowing me to support you in your thyroid journey.
We're also coming up to Christmas and the two year anniversary of me launching The Invisible Hypothyroidism, so what better time to give back to the thyroid community?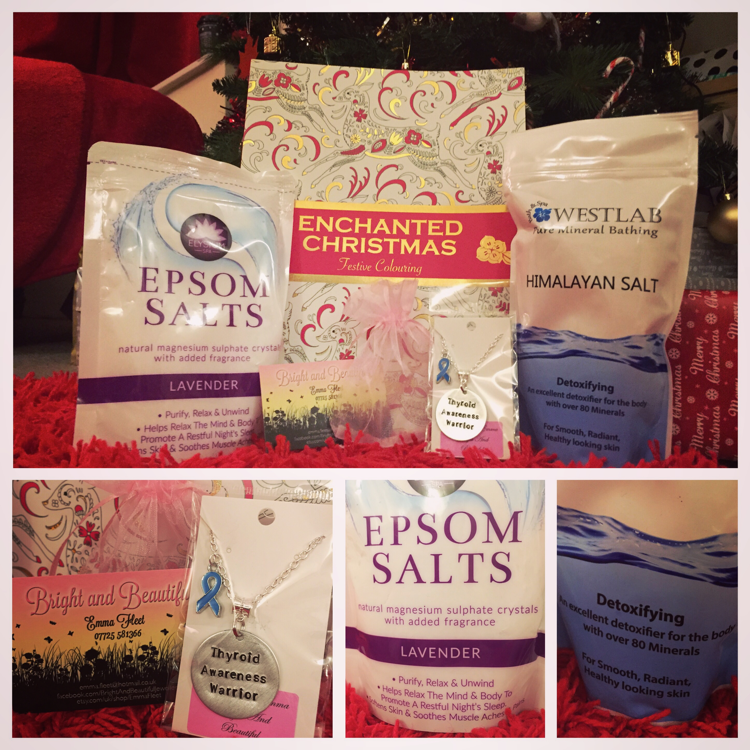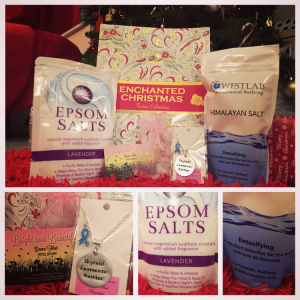 I've selected four items which I feel most thyroid patients would appreciate, that will be packed and posted out (free of charge of course), after the winner is drawn on 17th December 2017 at 9am (UK time). Entrants can be from all over the world and entry details can be found on my Facebook post here. You may also ask friends and family to enter in case they win the bundle for you.
So, first up I'd like to mention the beautiful, hand stamped 'Thyroid Awareness Warrior' necklace that Emma at Bright and Beautiful  has ever so kindly donated to the giveaway. The silver plate has been hand stamped, with a blue ribbon added – the symbol of thyroid awareness. With Thyroid Awareness Month just around the corner (January), you'd have a whole month to wear it in immediately and show off just how tough you are as a thyroid warrior.
If you can't wait until the competition is drawn or perhaps are tempted to treat yourself, you can use the discount code 'THYROID' that Emma has set up for fans and followers of The Invisible Hypothyroidism to use, to gain 10% off. You can find the necklace here for just £9.99.
I've also chosen to include some Epsom and Himalayan salts, the former especially is incredibly popular for hypothyroid muscle aches and pains, relaxing, encouraging a good night's sleep and softening skin. Both salts can be used in the bath as well as a foot soak. You can read my article on the benefits of Epsom Salts here.
The adult colouring book is really beautiful and promotes self-care time, perfect for winding down, calming anxiety and general mental health. I find them really soothing and de-stressing.
So, I hope you'll enter and I look forward to posting it off to the winner, creating a little extra joy this Christmas. Small acts of kindness can put big smiles on peoples' faces.
You can click on the hyperlinks in the above post to learn more and see references to information given.
Will you be entering?